'Cold Pursuit' is a gritty action thriller movie with an undertone of dark humor, featuring Liam Neeson in his iconic persona of a grizzled revenge-fueled father. Directed by Hans Petter Moland, the film is a remake of his critically acclaimed work 'In Order of Disappearance', a 2014 noir film with the cheeky black humor one would expect of a Quentin Tarantino flick. The 2019 movie follows Nels (Neeson) as he uncovers the criminal organization responsible for his son's mysterious death and picks it apart, one member at a time, finding unlikely allies and forming conflicting bonds.
The backdrop of a serene snowcapped town creates a stark contrast with the grueling violence and sharp action scenes. Beneath its plot of righteous vengeance, the film explores the ripple effects of fatal retribution, its impact on the perpetrator, and those around him. While the cycle of revenge may be unending, the list of movies with compelling plots like the 'Cold Pursuit' isn't; here are some movies to keep the catharsis flowing.
8. Revenge (2017)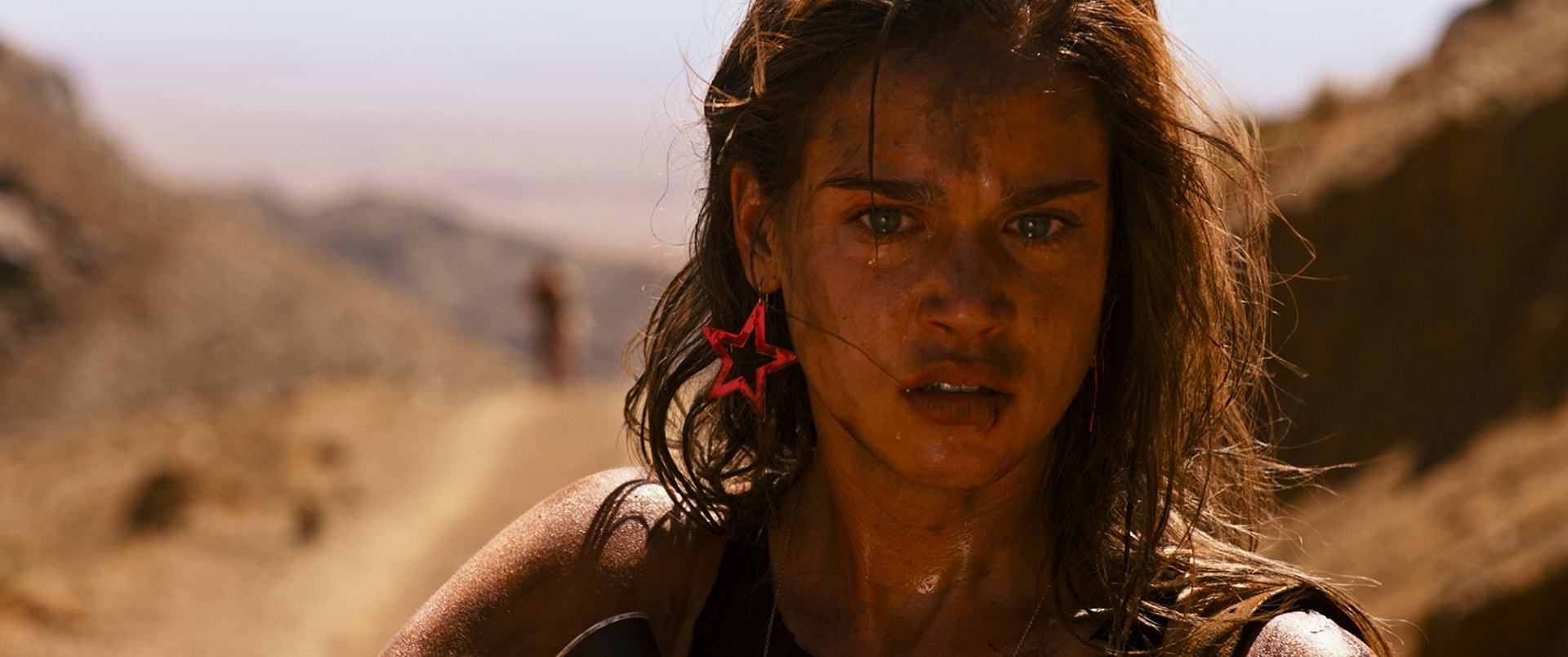 An unexpected gem unveiled itself in French director Coralie Fargeat's debut film 'Revenge.' It takes a rape-revenge trope and presents it in a well-paced and striking manner, with trance-inducingly good visuals and sound design. Jen, initially a sensual and lively girl, arrives at a secluded modern mansion in the middle of a desolate arid desert with her boyfriend, Richard. He is a handsome, rich, and married man who promises her the life of a star in Canada. Two of his scruffy friends show up a day earlier than they were supposed to, shouldering hunting rifles and driving offroaders.
They have a night of partying, but the next morning, when Richard is out on an errand, she is cornered and raped by one of the men. After Richard's return, she insists on leaving. Fearing she might alert the authorities of their unscrupulous dealings, Richard pushes her off a cliff and leaves her for dead. She survives, and what follows is an enthralling game of cat-and-mouse as Jen uses every advantage, and her very limited resources, to stay alive and ultimately take the fight to them. The engaging performances along with gritty and slightly over-the-top action, make this film a must-watch for those who have enjoyed similar sequences in 'Cold Pursuit.'
7. Punisher (2004)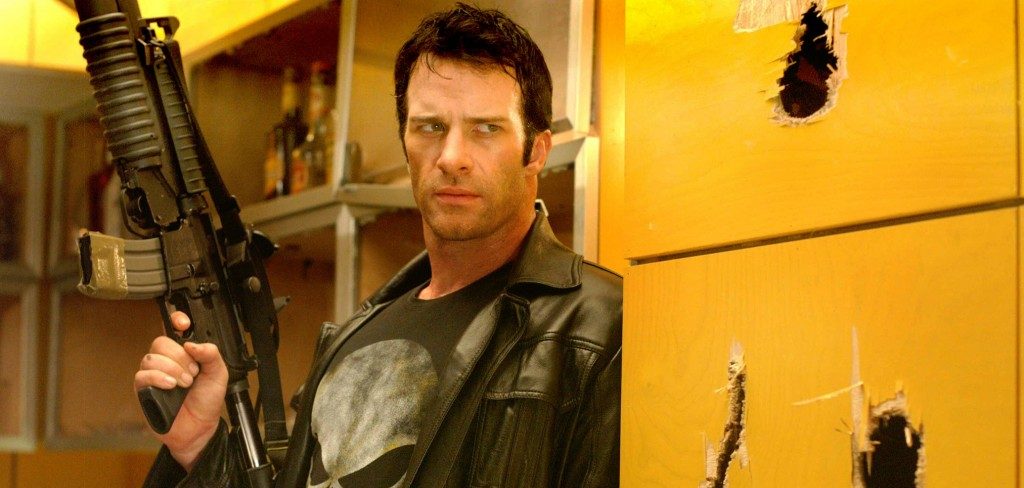 'Punisher' by directors Mark Goldblatt, Jonathan Hensleigh and Lexi Alexander takes the formulae for anger-fueled revenge movies and cranks it up to 11. Frank Castle, a former FBI agent loses his entire family along with his extended family, right in front of his eyes. Understandably so, Castle seeks revenge wholesale, killing mafia members and brooding as a lifestyle choice. The film's dark atmosphere and gratuitous violence lack the humor of 'Cold Pursuit' but make up for it with a slew of interesting characters and explosive action sequences.
6. Peppermint (2018)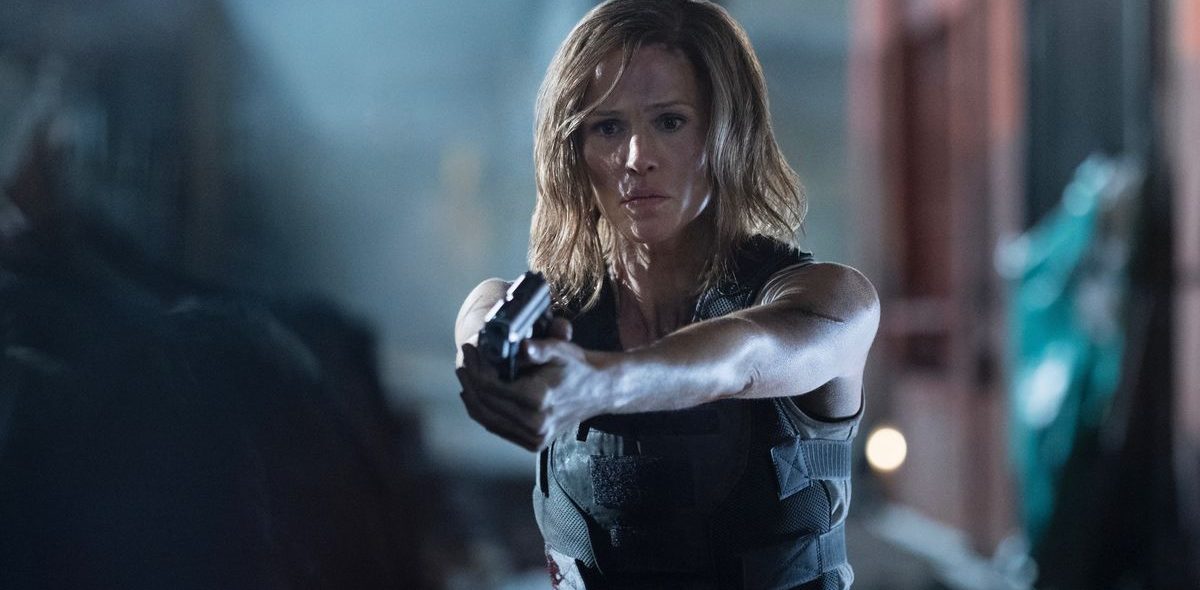 From the director of 'Taken' (Pierre Morel) comes 'Peppermint', a vigilante action thriller. The film follows Riley North, a grieving mother who seeks revenge after her husband and daughter are shot in a drive-by executed by members of a drug cartel. Thunderstruck by the inability and corruption of the legal system, she goes off the grid for five years, during which she trains herself in combat and marksmanship.
When she reemerges, Riley embarks on a campaign of vengeance, to take down the cartel and quickly gains the public support of voiceless thousands who have suffered at their hands. The film builds up to intense action sequences and maintains a relentless pace. Riely transforms herself from an ordinary parent to a formidable, uncompromising avenger, similar to Nels from 'Cold Pursuit'.
5. Sisu (2022)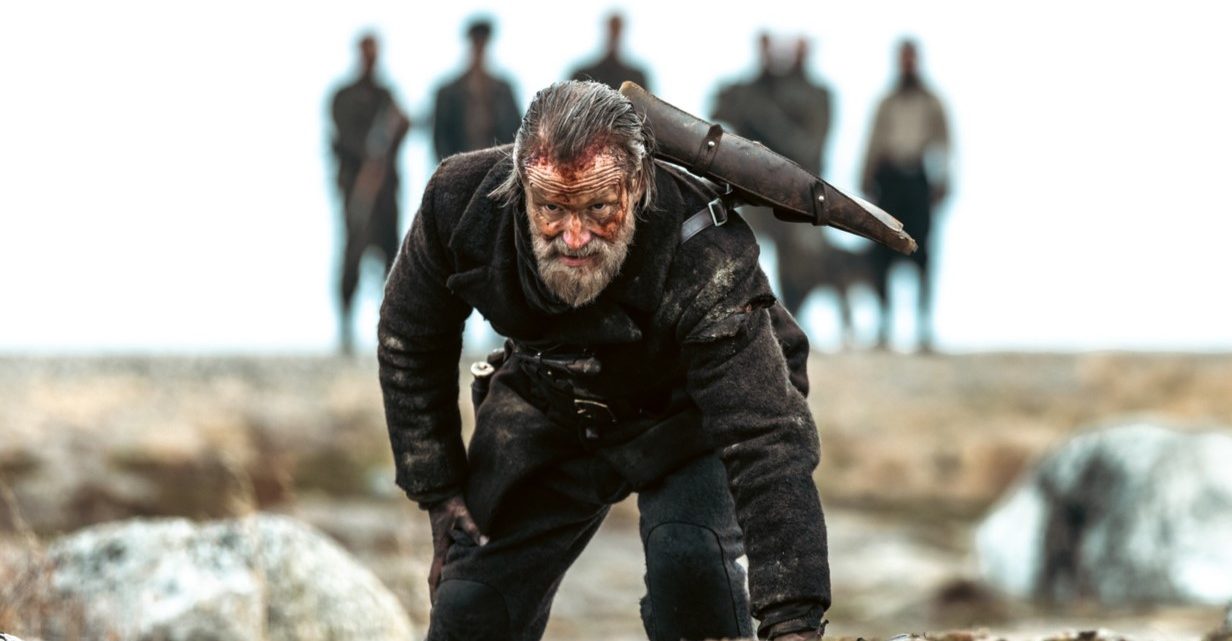 The Finnish word "sisu" has no translation, but invokes an unbreakable determination, one that can pass through the fingers of death without flinching. This word is embodied in its entirety by Atami Korpi, a grizzled World War 2 veteran, who seeks to live a quiet life. Director Jalmari Helander takes us back to 1944 Finland where Atami has been prospecting for gold in the countryside for years, and upon finally finding it, runs into a German company fleeing the Finnish territories. They take his hard-earned prize and his hunt begins.
What the Nazis soon discover is that Atami was formerly known as Koschei (Immortal), who lost his family to the war and became a renegade commando, serving as a "one-man death squad". He lives up to his name as he keeps coming back for more when the Nazis seemingly kill him. The reticent protagonist, along with a show-don't-tell method of storytelling, is strongly reminiscent of 'In Order of Disappearance', the film on which 'Cold Pursuit' is based, and will most definitely be appreciated by viewers having enjoyed either one.
4. Upgrade (2018)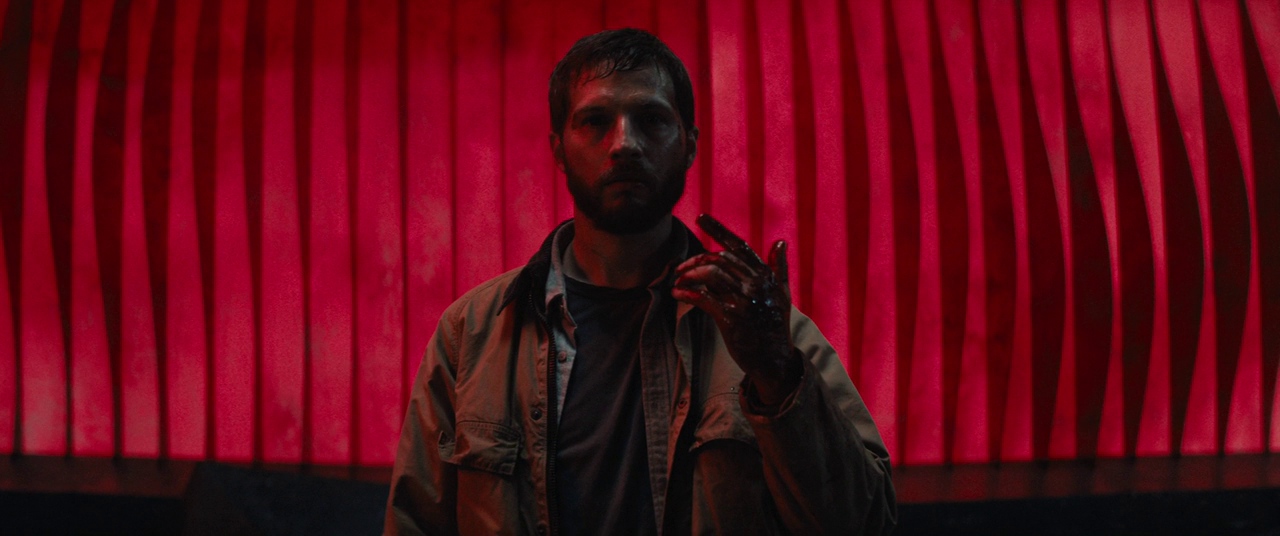 In a dystopian cyberpunk world, a technophobe muscle car mechanic named Grey loses his wife to modded lowlifes, who leave him in a state of paralysis. A billionaire scientist approaches Grey, now a widower living with quadriplegia, to test a new neural enhancement device, STEM, which restarts his nervous system and gives him a dry-humored AI assistant for his body. The subsequent sequences of man and machine learning to work together and dispatch criminal scum in colorfully violent methods. This entree by Director Leigh Whannell is sure to give viewers a dark-humored cathartic experience similar to 'Cold Pursuit.'
3. Promising Young Woman (2020)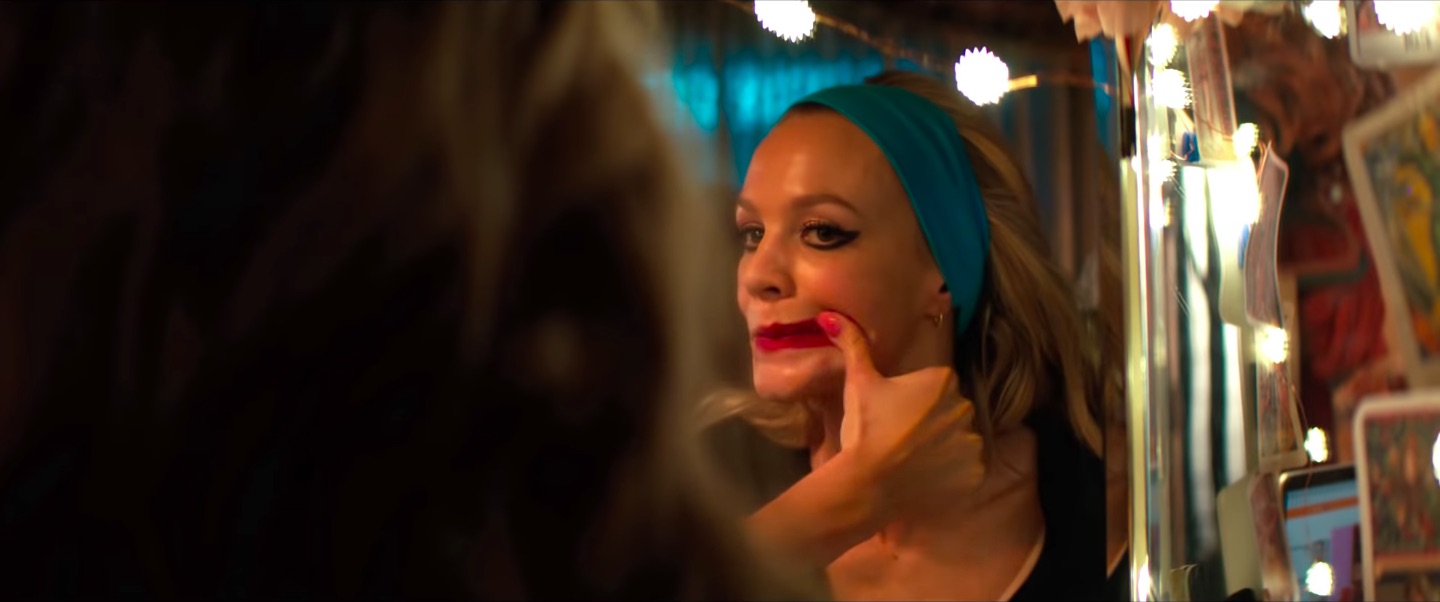 Emerald Fennell's ambitious debut film sees its protagonist, Cassie, enact revenge against male society as a whole in a non-fatal manner. Uncovering the darker tendencies of men and confronting them about it. She pretends to be drunk in bars until a "nice guy" comes along to take her home. Just as he is about to make his move on the seemingly unconscious Cassie, she jolts awake and confronts him, teaching him a "lesson" in the process.
Cassie dropped out of medical school and is haunted by what happened to her friend at the time. She heals with the arrival of a childhood friend but enacts one final plot against the one who started it all. 'Promising Young Woman' is a different beast from the usual rape-revenge thrillers female leads find themselves in. It is certainly the most grounded and forces its audience to consider uncomfortable realities.
2. Kiss Kiss Bang Bang (2005)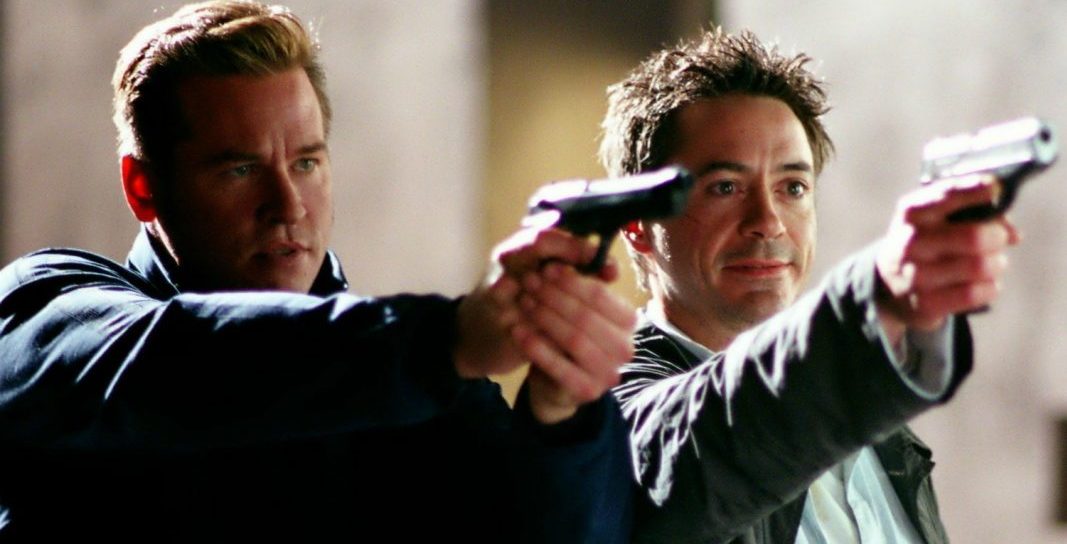 From the mind of Shane Black and with the eccentric personality and acting prowess of Robert Downey Jr., 'Kiss Kiss Bang Bang' is an ambitious tongue-in-cheek comedy film with an abundance of dark humor and unexpected violence. Its focus on elaborate storytelling and set-ups for jokes create a lighter tone in contrast with its dark setting and a multitude of murders. Harry Lochard (Downey Jr.) happens upon a Hollywood audition while being chased by the police. He gets the part and is soon embroiled in a murder mystery with a hardened private detective and his childhood sweetheart. When comparing it with 'Cold Pursuit', 'Kiss Kiss Bang Bang' appears to nearly be a negative image; while the former focuses more on the comedy with its dark setting as a backdrop, the latter uses comedy as a seasoning for its meal of gritty violence.
1. I Saw The Devil (2010)

'I Saw The Devil', helmed by director Kim Jee-woon forces the viewer to reimagine the concept of revenge and justice. Is it to kill those who have committed unspeakable atrocities or to make them suffer as if it were hell on Earth? Special agent Lee Byung-hun's pregnant fiancee is killed by a bus driver, Jang Kyung-chul. Lee hunts him down but doesn't end it there. He releases him in a pitiful state to track him down all over again and make him suffer in perpetuity. The film lacks the humor characteristic of 'Cold Pursuit,' which lifts the overall dark mood but goes all-in on deriving soul-quenching satisfaction from revenge.
Read More: Cold Pursuit: Is Liam Neeson Movie Inspired by an Actual Event?