An unsettling quandary that leaves the triumph of freedom and opportunities in its wake, Disney and Pixar's 'Elemental' focuses on the anthropomorphic elements of nature, namely Earth, Fire, Water and Land. When feisty and fiery Ember chances upon the swooshing Wade, the two embark on a journey that coalesces their different demeanour, structure and type. As the duo crosses invisible boundaries, they find they have more in common than anticipated. Helmed by Peter Sohn, the movie seeks inspiration from his parents' immigration, which, in turn, signifies the journey Ember and Wade take.
Unlike the freely flamboyant Wade, whose slick composition as Water allows him to move freely, Ember's Fire stands in sharp contrast due to her confining boundaries. With the voices of Leah Lewis, Mamoudou Athie, Catherine O'Hara, and Wendi McLendon-Covey, 'Elemental' represents several dilapidated real-life themes. From the invisible boundaries set by contrasting identities to the burden of hopes and dreams, the animated movie delves into a number of crucial themes. So, if you're also enthralled by the same, here is a collated list of similar movies. You can watch several of these movies, like 'Elemental' on Netflix, Hulu, or Amazon Prime.
8. Coco (2017)
An onerous generation-old ban on music means that despite his musical aspirations, Miguel can never pursue the craft like his idol Ernesto de la Cruz. In a feat to prove his point, Miguel somehow ends up in the Land of the Dead. Here, he ends up meeting Hector, who becomes the pivotal lost puzzle in helping Miguel figure out his family history. Voiced by Anthony Gonzalez, Gael García Bernal, Benjamin Bratt and Alanna Ubach, 'Coco' also follows the hefty burden of carrying a family's expectations. Co-directed by Adrian Molina and Lee Unkrich, Miguel also feels the same compulsion as Ember, who is supposed to follow in the footsteps laid down by her predecessors, making this tale of unexplored opportunities the right movie to watch next!
7. Ratatouille (2007)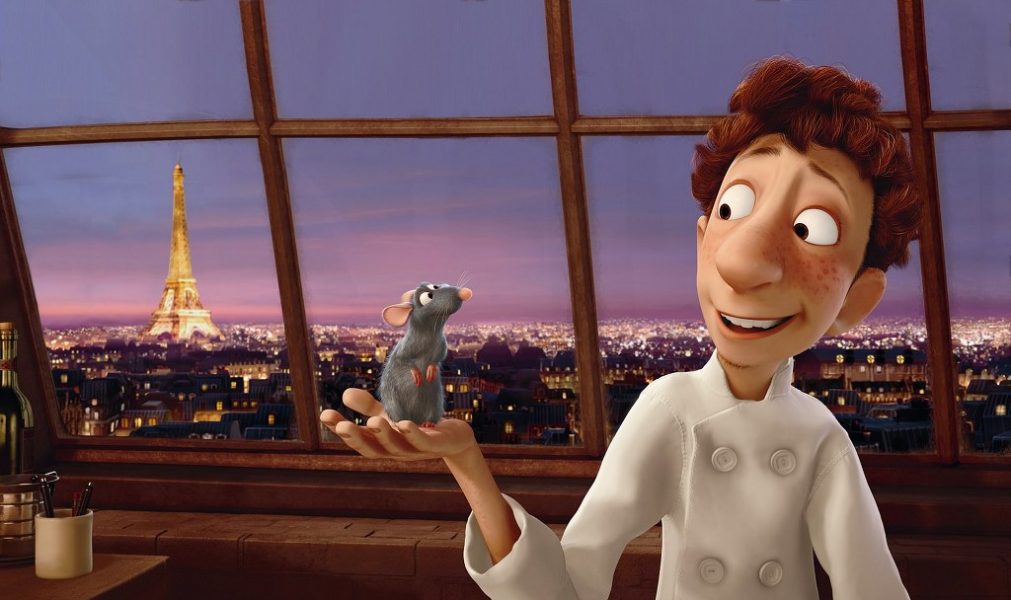 The cumbersome territory of life carved by a number of predetermined limitations is also featured in 'Ratatouille.' The story follows a young rat named Remy, who dreams of becoming a chef like Auguste Gusteau in Paris. However, the idea seems difficult for the frail and quaint creature viewed as nothing but a pest. When Remy makes an unlikely alliance with Linguini, the garbage boy, things piece themselves naturally. Directed by Brad Bird, and Jan Pinkava, the animated movie features the voices of Patton Oswalt, Ian Holm, Lou Romano, and Brian Dennehy. 'Ratoutille' also discovers the limitless world of opportunities that seems impossible to grasp. So, if you found Ember's ability to step out of her father's shadow in 'Elemental' inspiring, then you'll find Remy's courageous actions equally entertaining.
6. Luca (2021)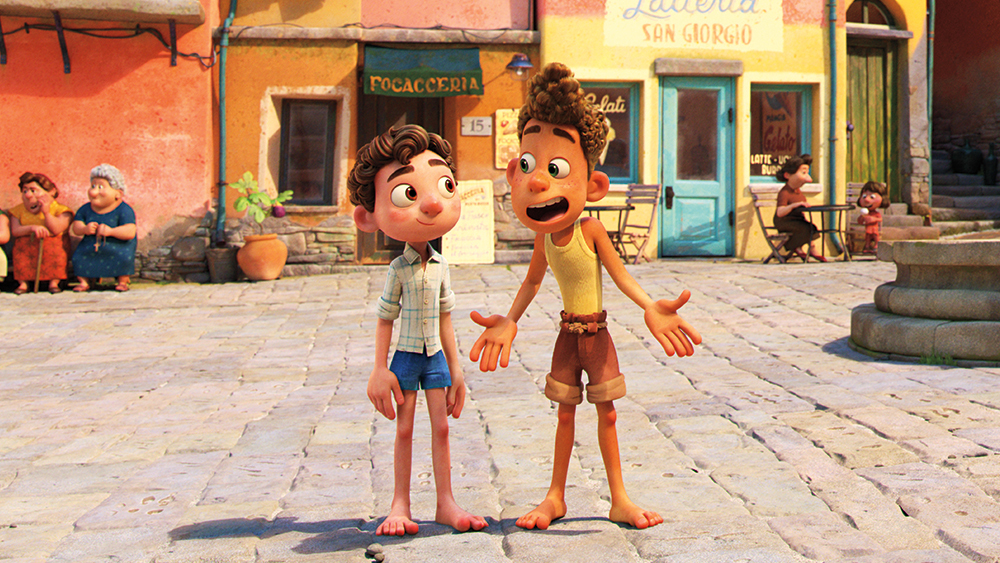 In the Italian Riviera, two young sea monsters Luca and Alberto, spend their life as gilled and finned creatures and find that life and humanity have more to offer if they simply try. As the duo morphs into humans and navigates the seaside town of the Riveria, they find affinity in the unknown. Featuring the voices of Jacob Tremblay, Jack Dylan Grazer, and Emma Berman, 'Luca' directed by Enrico Casarosa, is a coming-of-age story that delves into the unexplored. Similar to Ember, who is not allowed to mix with other elements, Luca and Alberto take the bold step and do just that, making this a good movie to tune into next!
5. The Princess and the Frog (2009)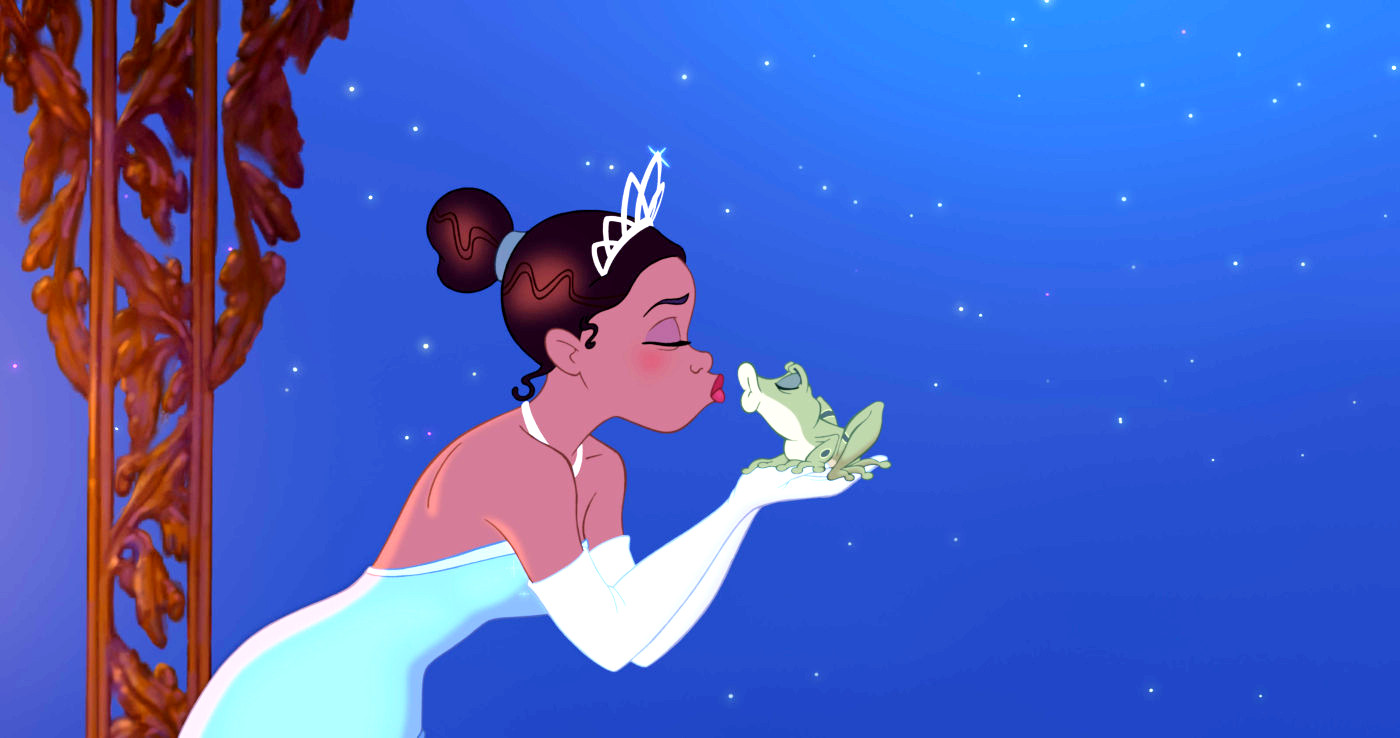 A busybody who's consistently pushing the limits, Tiana's dreams to become a restaurant owner are torpedoed when she becomes a frog after kissing a prince who has been turned into a frog by a witch doctor. As the pair hops together on an adventure to undo the curse, they find that they share a number of similarities. Like Ember and Wade, whose opposite nature isn't capable of mixing, Tiana (Anika Noni Rose) and Prince Naveen's (Bruno Campos) story also flows in a similar vein. So, if you enjoyed Ember and Wade overcoming all odds, then you'll find directors John Musker and Ron Clements's 'The Princess and the Frog' equally livening.
4. Soul (2020)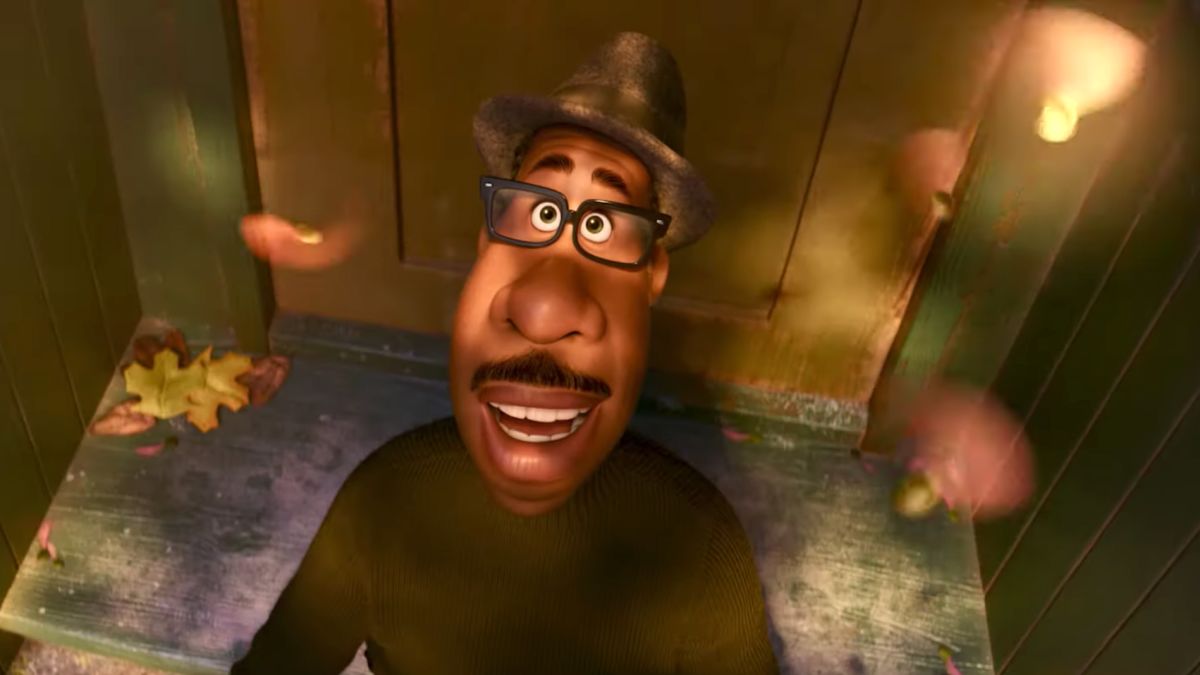 This Pixar and Disney animated movie follows the story of Joe, a middle-school band teacher whose dream to become a jazz musician is never fully realized. A surprise intervention by fate leads him to another realm where he must discover what's it like to have a soul. The movie features the voices of Jamie Foxx and Tina Fey. 'Like Ember, who is pushed into taking the reigns of her father's restaurant and doesn't have any say in doing things she wants, Joe also teeters on a similar edge, as he can never fully live his dreams, making director Pete Docter's story of yearning the right movie to view next!
3. Inside Out (2015)
The story follows Riley, an eleven-year-old girl in love with hockey. However, when her family suddenly moves to San Francisco, her emotions, guided by Joy and Sadness, are suddenly replaced by Anger, Fear and Disgust. Much like Ember, who thinks she must take over the business after her parents, Riley also feels that her Joy has evaporated due to her parents' decision. Directed by choices that aren't their own, both Ember and Riley find themselves at the odds. With the voices of Kaitlyn Dias, Amy Poehler, and Phyllis Smith, the movie is directed by Pete Docter and features the same heartfelt complexities that are seen in 'Elemental.'
2. Zootopia (2016)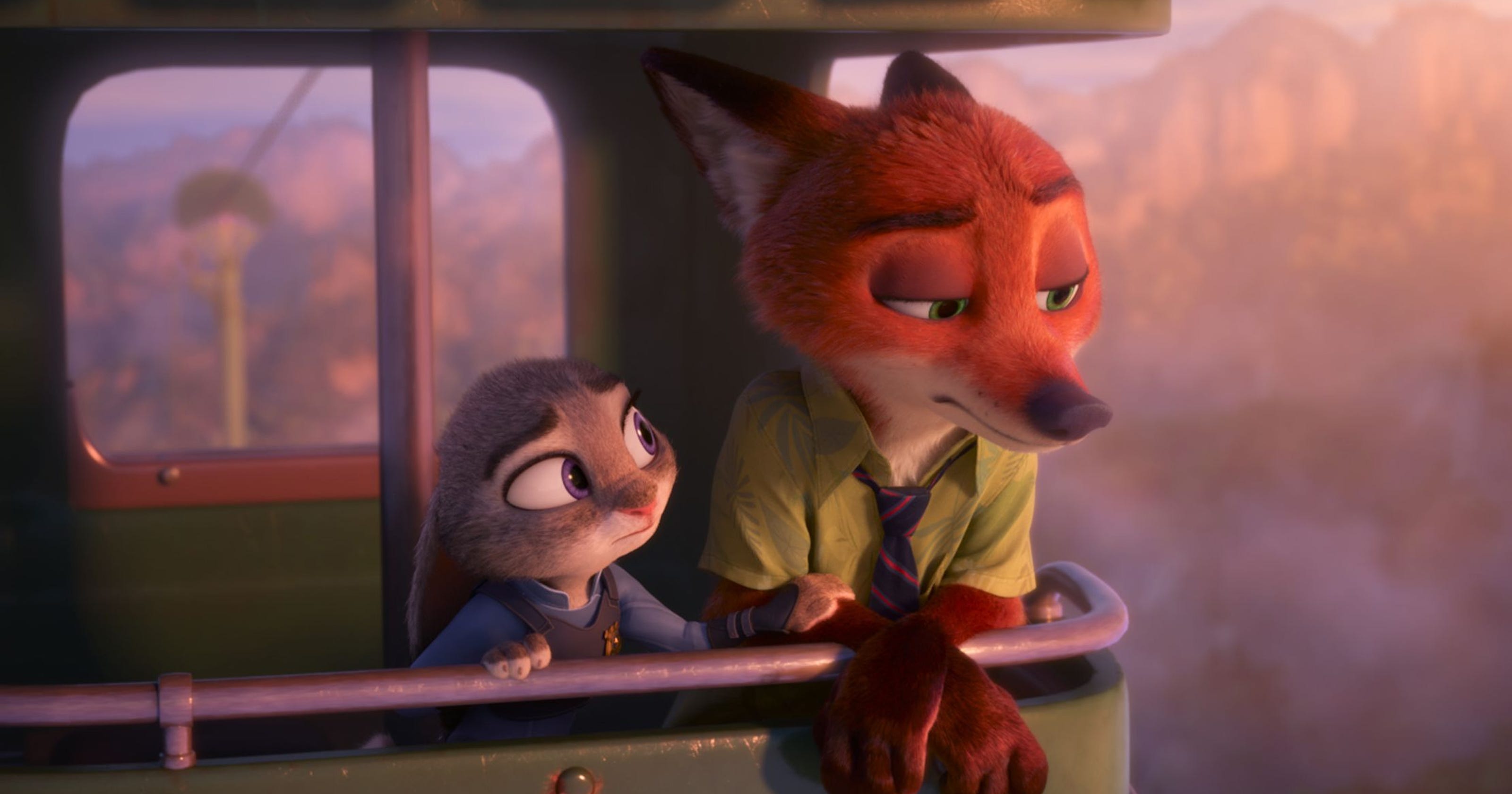 Directors Byron Howard, Rich Moore, and Jared Bush depict the story of the residents of the city of Zootopia, which includes mammals of all sizes. However, the metropolis doesn't offer the same opportunities to everyone. When rabbit Judy Hopps joins the police force, she learns that she must overcome the number of hurdles that make her job impossible. Like the facets of nature in 'Elemental,' 'Zootopia' also depicts an anthropomorphic dialectic between the predator and prey. Moreover, similar to the immiscible entities of Fire and Water, 'Zootopia' also offers a similar difference between foxes and rabbits, making this the perfect movie to watch next.
1. Tangled (2010)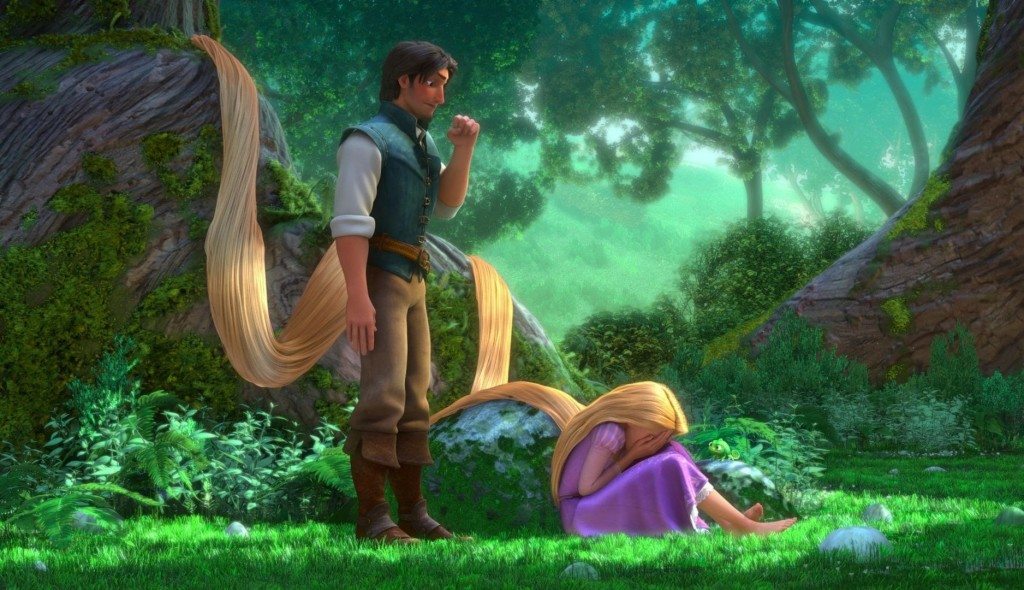 In this opposites attract cult classic, Noah Flynn, a thief on the run, chances upon Rapunzel when he sneaks into her tower for safety. However, when the duo set out on an adventure, they find secrets and mystifying magic at each turn. Like Ember and Wade, who find similarities despite their differences, Noah and Rapunzel also find affection in their contrasting personalities. The characters of Noah and Rapunzel are voiced by Zachary Levi and Mandy Moore. So, if you enjoyed the unlikely friendship between Ember and Wade, then you'll find directors Nathan Greno and Byron Howard's 'Tangled' equally entertaining.
Read More: Is Elemental on Netflix, Disney+, HBO Max, Hulu, or Prime?