Playing with genres has been one of the favorite indulgences of filmmakers over the years. When we look at the film 'Fantasy Island' directed, produced, and co-written by Jeff Wadlow, we see how he has blended fantasy and mystery elements quite smoothly in the narrative.
Although based on a TV series of the same name, the film has definitely got a distinctive flavor of its own. The story of 'Fantasy Island' centers around a group of people who have been invited to a mysterious island by a certain Mr. Roarke. As the guests get lost in the luxuries that this island offers, they slowly realize that there is something mysterious about this place. If they are unable to solve it, they might not return home alive.
If you have enjoyed watching 'Fantasy Island', here are some other movies you might want to check out. Many of them are available on Netflix, Hulu, or Amazon Prime.
7. Truth Or Dare (2018)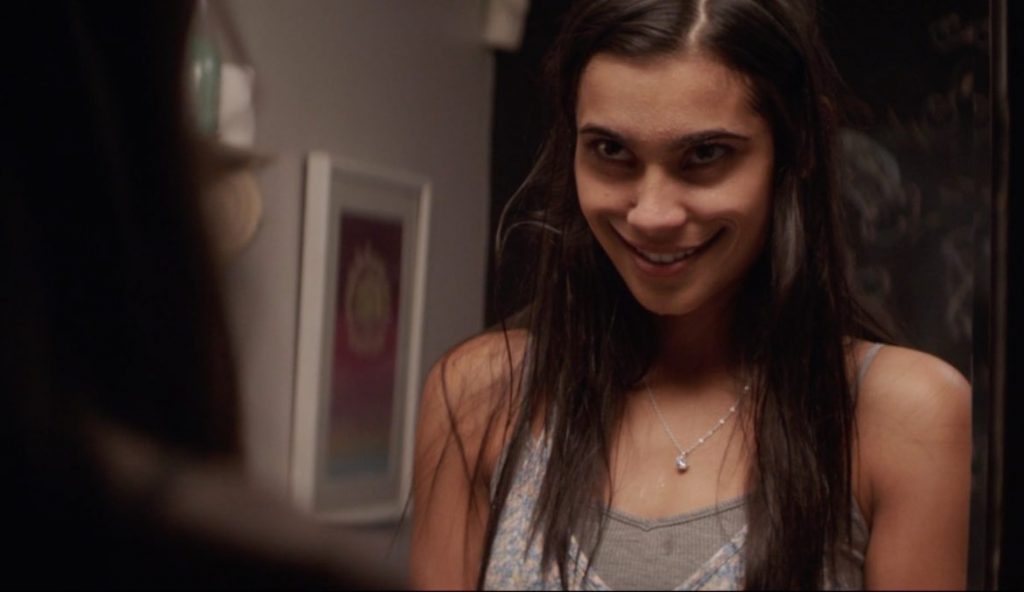 Directed by Jeff Wadlow, this 2018 film centers around a group of friends who are playing a simple game of truth or dare. Although the game starts off without any unpleasant incidents, soon it takes a deadly turn when the group in question discovers that some entity is killing anyone who is lying after choosing truth or is refusing to carry out the act after choosing dare. The film is not that great but its execution and concept are quite unique.
6. Get Out (2017)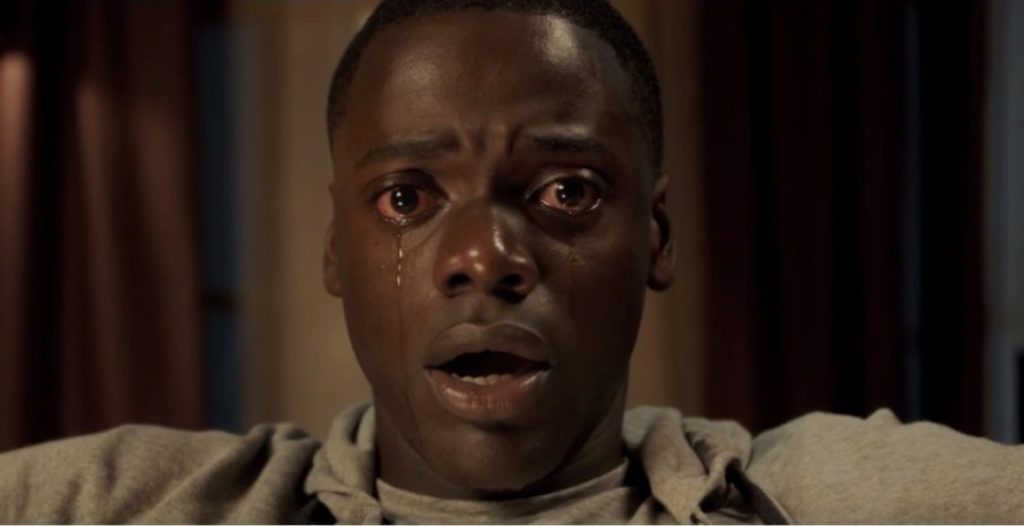 One of the most unique horror films made in this century, 'Get Out' is the story of an African-American man called Chris, who goes with his white girlfriend to meet her family and friends for a weekend.
Although the family appears to be quite friendly and accommodating at first, Chris soon realizes that something is deeply wrong with them. With 'Get Out', director Jordan Peele has opened up a new door in horror filmmaking, where the narrative is deeply political besides being highly entertaining.
5. Cube (1997)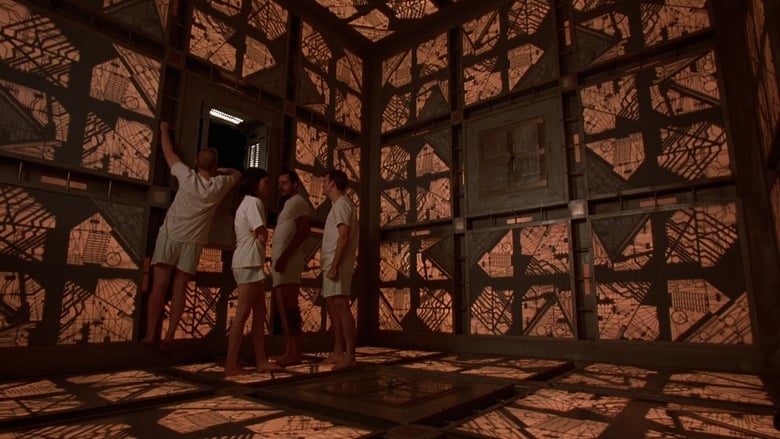 This 1997 science-fiction/horror film uses a concept quite similar to that of 'Fantasy Island'. When the film begins, we meet five people who wake up to find themselves inside a mysterious structure.
None of them has any idea as to what this place is, except realizing that it has innumerable cubic rooms which are booby-trapped. The expertise of each of these characters comes handy as they try to escape from this place together. Except for poor dialog-writing, this film works quite well in all other regards.
Read More: Movies Like Get Out
4. Fermat's Room (2007)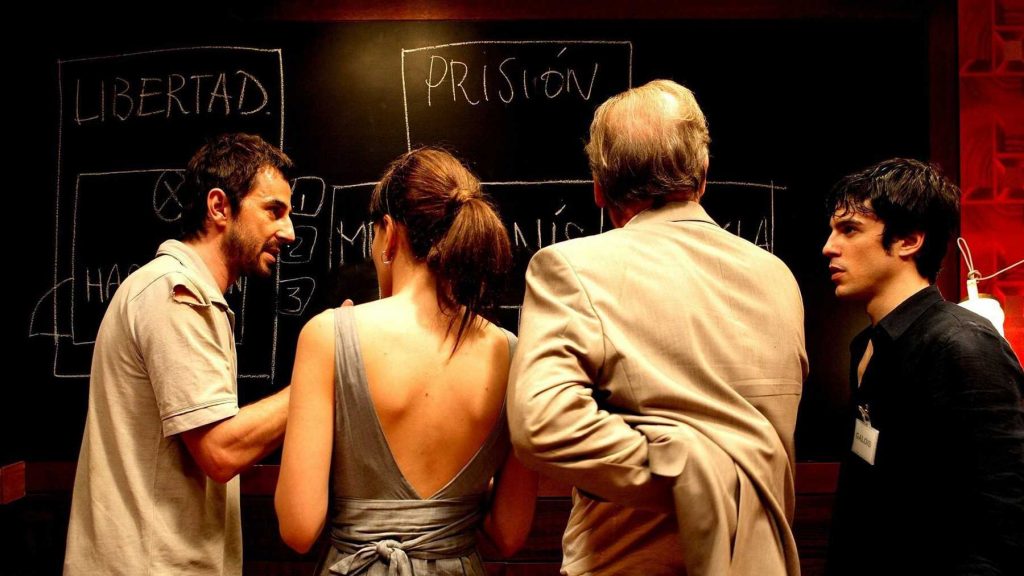 There are quite a number of films which follow a similar trope like 'Fantasy Island'. This 2007 thriller is also about a group of people, all of them highly accomplished mathematicians, who get invited to a party by a stranger.
Once there, these mathematicians realize that they have to keep solving mathematical problems one after the other, and failure to do so, will result in the walls of the room closing in on them. Although stylishly made, 'Fermat's Room' offers nothing new. It is a cliched take on quite an old trope.
3. And Then There Were None (1945)
If there is one book which has had the greatest influence on the story of 'Fantasy Island', it has to be the Agatha Christie novel 'And Then There Were None'. This 1945 film is the first time when the novel was adapted for the silver screen. The story centers around ten individuals who have been invited to a mansion on a secluded island where they start getting murdered one after the other.
It soon becomes quite evident that one of them is the killer, and he/she is punishing everyone on the island for some grave sin each one of them has committed, at some point of time in their lives.
2. Us (2019)
Another film by Jordan Peele, 'Us' deals with parallel realities in a rather innovative way. The central character of the film is a woman called Adelaide who had once met her own doppelganger when she was a kid. After several years, as a wife and a mother of two, she returns back to the same place where it happened, only to be caught in a bigger mess this time that threatens the life of her family.
'Us' is a rather sharp critique of entitlement which we take for granted, not realizing how much we make those less fortunate than us, suffer in the process.
1. Birds (1963)
One of Alfred Hitchcock's most political films, 'Birds' takes place in and around the Bodega Bay area. Although the film begins with a rich socialite and a lawyer getting close, their romantic endeavor is stopped when the area is attacked by thousands of birds.
These birds have arrived with an intention to take over the land and will not stop at anything. 'Birds' has a rich subtext, where the birds in question act as a metaphor for people we have presumed will never retaliate no matter how much we oppress them.
Read More: Movies Like Us