Fairytales have for long been a major part and parcel of the entertainment reserved for children. These stories are full of magical places and creatures and are intended to teach children positive ideas of love, friendship, forgiveness, humility, and so on.
One of the most famous collections of fairytales was created by the Brothers Grimm, and many of the stories in their book have almost become cultural symbols. But what if such tales are given a darker twist, and taken away from the sweet world of children they were always intended for? This is exactly what Oz Perkins does in his film 'Gretel And Hansel'.
Set in a dark and mysterious world devoid of the charm of fairytales, this film becomes the story of survival of the eponymous sibling duo who has been captured by an evil witch. If you have enjoyed watching 'Gretel And Hansel', here are some other films you can check out. Many of them are available on Netflix, Hulu, or Amazon Prime.
7. Predestination (2014)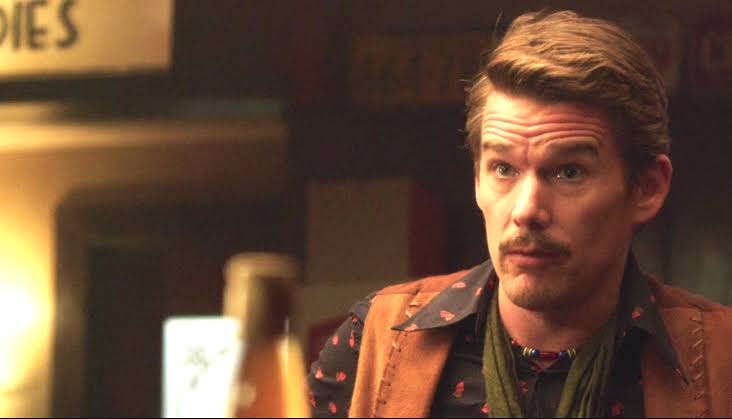 'Predestination' is a mind-bending film about a time-traveling agent who has been assigned a mission where he has to prevent a terrorist attack in New York City. We see him walking into a bar and striking up a conversation with the bartender.
The agent in question, John, tells the bartender that he writes a column called "The Unmarried Mother" in a local publication which is mainly based on his life. But how can a man write a true account of a woman's life and claim that to be his? And why does the bartender find the story pretty familiar?
A certain willing suspension of disbelief is essential if you wish to enjoy 'Predestination'. The story is structured quite impressively and the performances are great as well.
6. Harbinger (2016)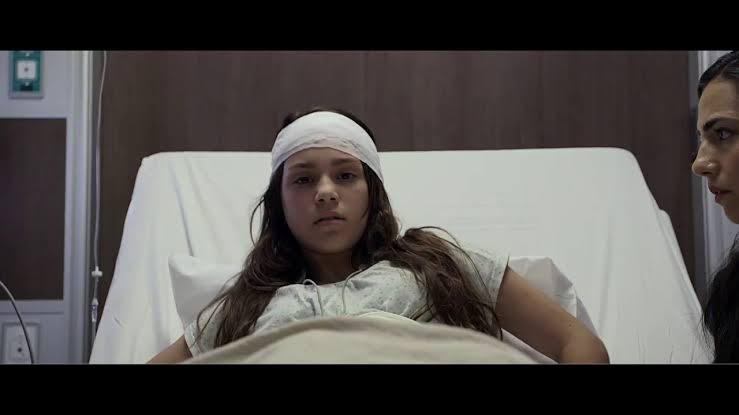 This 2016 film about a young girl, belongs to the eco-horror genre where the impact of ecological degradation has almost driver someone over the edge. The story centers around Mira, a 12-year-old girl who heads over to a country house with her father and mother to recuperate from a terrible head injury.
While Mira's father was of the opinion that living here would do her good, she, on the other hand, soon starts seeing terrible visions. We are made to realize that the area's water supply might have something to do with Mira's condition. The concept of the film is fresh and the narrative has a certain ambiguity which makes it quite an interesting watch.
5. Crimson Peak (2015)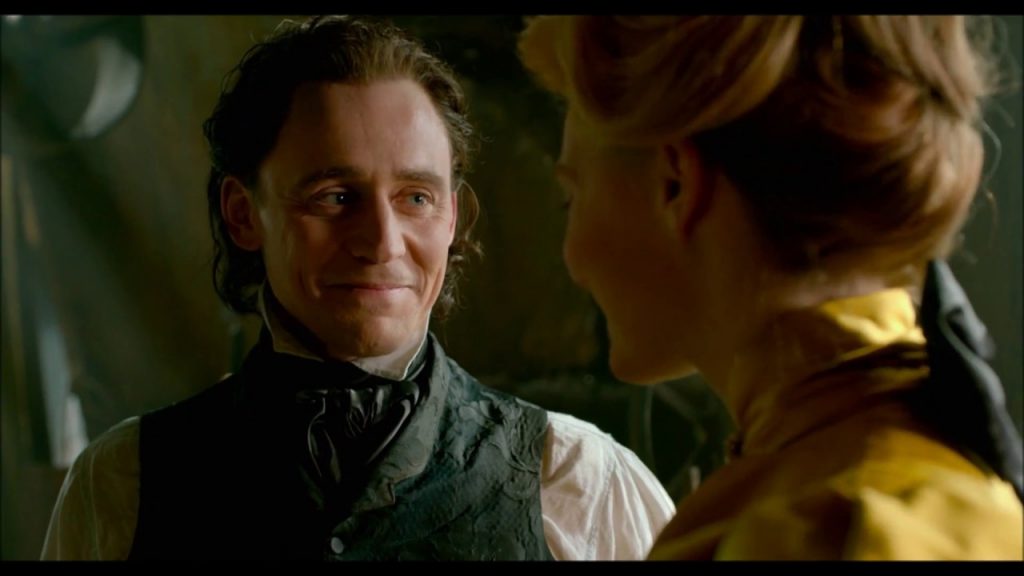 'Crimson Peak' is a film by Guillermo del Toro, a director who has always excelled in making gothic horror films. This 2015 movie is the story of a woman called Edith who marries a mysterious English baronet, Sir Thomas Sharpe, despite the disapproval of her father.
While Sharpe and his sister appear to be rather charming individuals, it soon becomes clear that they are hiding a dark secret. Edith slowly discovers that she is not the first woman Sharpe has married. He's had three wives in the past who have all passed away under mysterious circumstances. The production design, and performances by the cast are wonderful, but the story of 'Crimson Tide' is pretty predictable.
Read More: Movies Like Coraline
4. Krampus (2015)
Christmas is the time of merrymaking and festivities, and anyone who does not indulge in such activities puts forward a message, that he or she is not that interested in celebrating the birth of Jesus. This is exactly what the young boy Max, the protagonist of 'Krampus', does. After a quarrel with certain members of his family, he decides to abstain from the Christmas celebrations.
Max's decision brings forth the wrath of the monster Krampus which destroys any non-believer that it comes across. If you enjoy campy horror flicks, you might have a gala time watching 'Krampus'. Although the film's premise is interesting, its execution is undoubtedly quite poor.
3. Coraline (2009)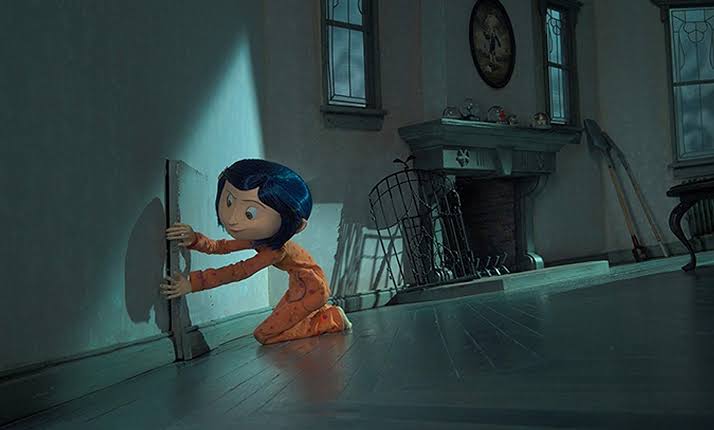 Based on Neil Gaiman's similarly-titled novel, 'Coraline' is a dark fantasy animated movie about the eponymous little girl, who has recently moved to a new house along with her parents. With none of her friends around, Coraline gets bored and starts wandering throughout the house, exploring every nook and corner.
This is when she discovers a secret passageway and goes inside. Here, she is introduced to a whole new parallel reality which is just like her home but is a frightening place with dark secrets. 'Coraline' boasts of a beautiful story, fascinating stop-motion animation, and some commendable performances by the voice actors.
2. The Shape Of Water (2017)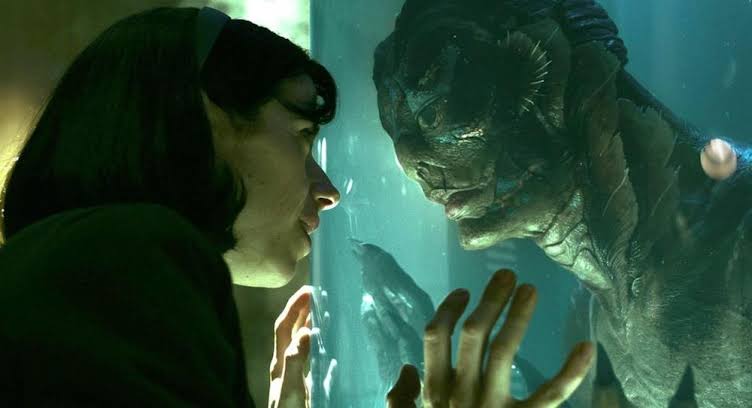 One of the most widely-acclaimed films on this list, 2017 Golden Lion winner 'The Shape Of Water' tells the story of a mute janitor called Elisa, who works at a scientific research center. She sees the officials secretly bringing in a new creature that has limbs like a man but is otherwise an aquatic creature.
As the scientists decide on their experiments, Elisa and this creature begin sharing a bond in secret. 'The Shape Of Water' uses heavy political undertones throughout, making a case for races, species or people who are constantly exploited by the powers that be.
1. Pan's Labyrinth (2006)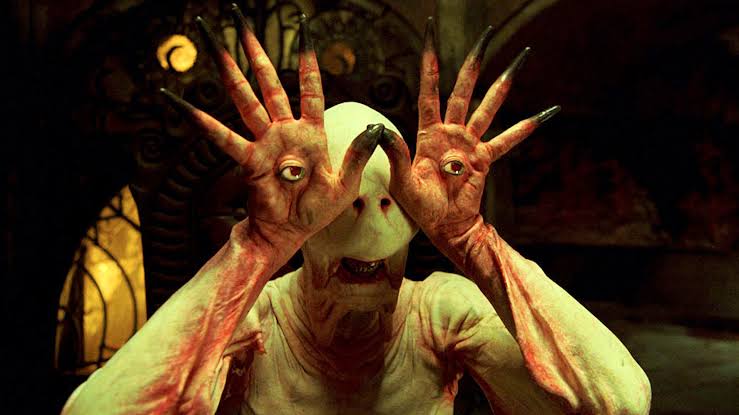 Another film by del Torro, 'Pan's Labyrinth' tells a story set five years after the Spanish Civil War. The central character of the film is a little girl called Ofelia who has come to a country house with her mother, to pay a visit to her new stepfather.
Here, Ofelia meets a fairy who leads her into a world of magic and danger and also informs her that she was once a princess. However, to prove her royalty, Ofelia needs to participate in some tests. The film is a fine blend of horror and fantasy and is greatly helped by its exquisite production design, cinematography, and costumes.
Read More: Movies Like Shape of Water