'Kingsman: The Secret Service' (2014) marks the third time that director Matthew Vaughn has made a movie adaptation from a comic book material, the first two being: 'Kick Ass' (2010) and (X-Men: First Class). Over the last two decades, we've observed how so many comic book and superhero movies fall easily into the trap of taking themselves way too seriously. Where Vaughn's vision lies, and so far proved by his former comic adapted films is that they draw a clear balance as to where both drama and serious character development ends and cartoonish humour meets, leaving a unique entertainment that completely stands out. Based on the comic by Mark Millar, this films deals about a young man called Gary "Eggsy" Unwin (Taron Egerton) who follows into the footsteps of his father (who also was a Kingsman) by getting himself recruited and trained into a private British intelligence with the help of a colleague of his father- Harry Hart aka "Galahad". Eggsy soon finds himself in a mission of having to tackle a global threat being perpetrated by a wealthy megalomaniac, Richmond Valentine (Samuel L Jackson).
This is a very genre-savvy movie. It's a sort of comedy that isn't quite a parody but still pokes fun at familiar conventions of a certain category of cinema. The characters here know the James Bond franchise all too well and sometimes that allows them to come off more realistic than what we get in a 007 movie, at least in terms of their relationship to the modern world and the logic of some of their actions. Fans of James Bond and Kick Ass will certainly love this it's filled with roller-coasters of action, comedy and espionage, Just like the colourful, gadget-ridden Bond films of the 1960s, Kingsman is fun to watch with British humour-like one-liners for example – 'wham, bam, thank you ma'am'. Taron Egerton proves to be an outstanding newcomer with his portrayal of "Eggsy" as he brings his character into life with an energizing vibe of a comparing ethic of chav lifestyle vs gentleman's class. It's also quite refreshing to see Colin Firth take on an action role and kicking some ass – something we're not used to seeing at all! Firth does well to be father-like figure to Eggsy.
Kingsman is never short of violence with its stylized-spectacle of ultra-violence, with guns and slicing of body parts and explosions. It also does well with an incorporating an excellent use of black humour. Over all, Kinsgman has elements of both of a Bond film and Austin Powers. Now you must be wondering as to what films are out there which are quite similar to Kinsgman. For this list, we've chosen such films who share themes with Kingsman like action scenes with bloody violence, good comedy, super spy action and even a superhero vibes. Well, here is the list of films similar to Kingsman based on our recommendations which you'll enjoy watching very much. You can watch some of these movies like Kingsman on Netflix, Hulu, or Amazon Prime.
10. The Man from U.N.C.L.E (2015)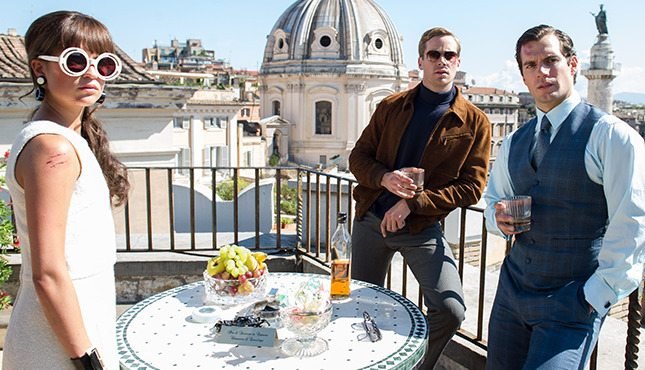 Based on the 1964 MGM television series of the same name, this Guy Ritchie-directed spy-action film has two agents from both the CIA and KGB who have to team up during the height of the Cold War and stop a crisis which has the potential to end the world. It is witty, light-hearted without being a spoof and heavy-hearted and incorporates the themes from a 1960s style spy movie. Yes, the plot of the film is a bit of a mess but it is compensated by some sharp dialogue, good action scenes and a great attention to detail. Watch this movie for both Henry Cavill and Armie Hammer's performances whose oozing chemistry between the two of them is what makes this movie quite entertaining.
Read More: Movies Like Ex Machina
2. Trading Places (1983)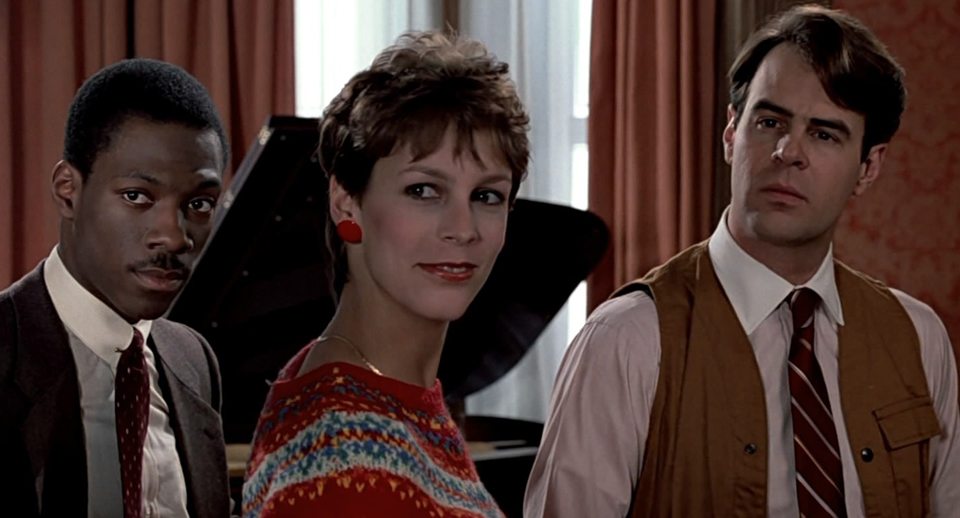 This film tells the story of an upper-class commodities broker (Dan Akroyd) and a homeless street hustler (Eddie Murphy) whose lives cross paths when they are unknowingly made part of an elaborate bet. The two of them find their lives intertwined with Murphy's character living a life of luxury and Akroyd being reduced to the slums and when the both of them find out that they are part of an experiment, they team together by seeking revenge against the two brothers who unknowingly made them a part of their experiment. This film is one of the first of its kind to incorporate the Prince and the Pauper theme where the Prince turn to a Pauper and the Pauper turns into a Prince. Undeniably goofy, witty, and with a premise very over the top, this movie benefits from the strong chemistry between Dan Akroyd and Eddie Murphy which is just hilarious to watch. Overall, it's a classic comedy social satire. Do not miss this one!
Read More: Movies Like Groundhog Day
3. Spy (2015)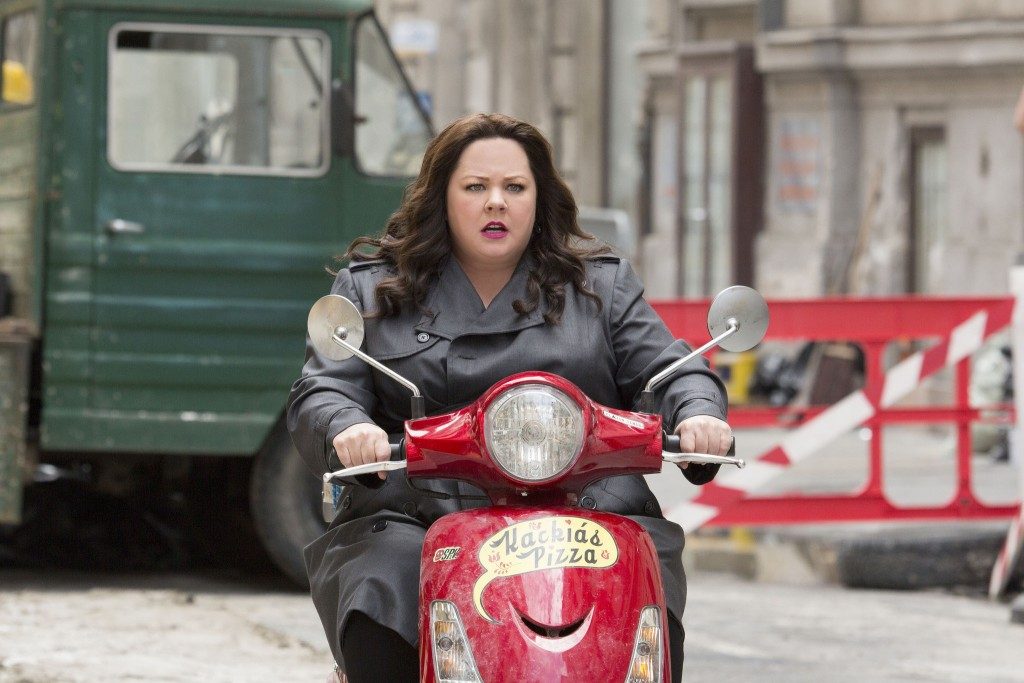 Directed by Paul Feig, this action-comedy spy film revolves around the titular character Susan Cooper (Melissa McCarthy), an unassuming, desk-bound CIA analyst who yearns to go into the field. She then gets a chance to get on the field by volunteering herself to go deep undercover in order to infiltrate the world of a deadly arms dealer so as to prevent a global disaster. Another satire of the James Bond films, this film doesn't take itself too seriously but also never goes into parody territory. It has its moments of hilarity followed by great direction by Paul Feig and some terrific acting by Melissa McCarthy who carries the film forward. It also features some memorable performances from the supporting cast like Rose Byrne who plays a hoot and Jason Statham's surprise comedic role.
Read More: Movies Like Juno
4. Kick Ass (2010)
Once again directed by Matthew Vaughn, this superhero black comedy film based on the hyper violent comic book of the same name by Mark Millar, it tells the story of an ordinary New York teenager who yearns to become a real life superhero and does so by donning a costume and fight crime. Soon after he becomes a local sensation, he joins hand with father-daughter crime-fighting duo who plans to dismantle the underworld operations of a local mob leader. The beauty of this film is with its razor-sharp script and the fact that it's full of well-directed action sequences, cool looking costumes, and with a lot of dark humour. Mind you, this film is not for the faint-hearted as it does feature a lot of graphical bloody violence and gleeful profanity. Watch this for young teenager Chloe Grace Moretz's performance as the Hit-Girl who does well to kick a lot of ass and her performance makes this film so memorable.
Read More: Movies Like The Predator
5. Deadpool (2016)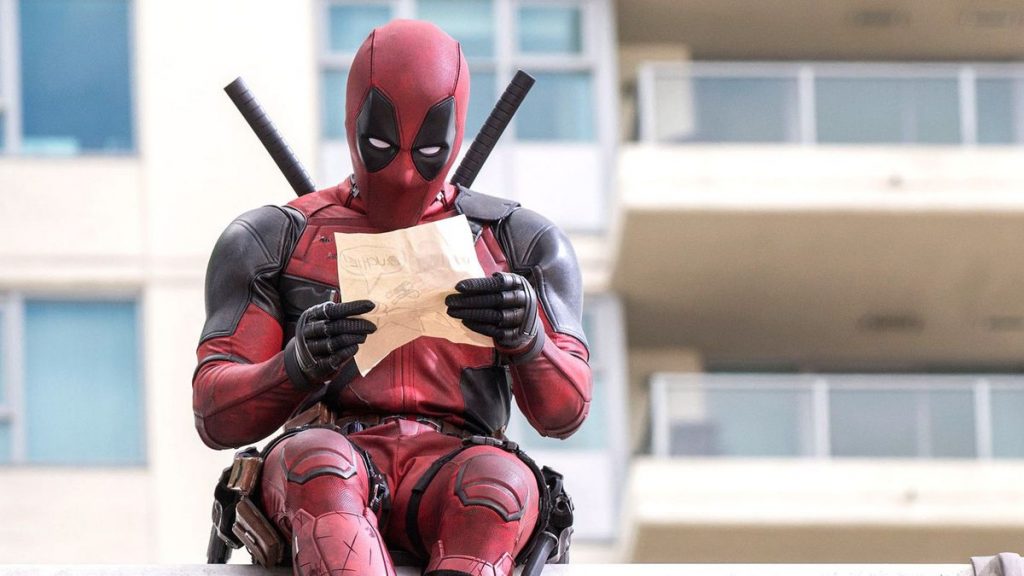 Ah yes, our very favorite foul-mouthed superhero! The reason why this superhero film is on the list as it includes non-stop laughter with many varieties of humour, good use of pop-culture jokes, and the ability to mock itself, some fantastic action sequences featuring guns and swords followed by some gory violence, a good romantic story and a script which doesn't take itself too seriously. It's no secret why Deadpool despite not being widely known by all non comic-book reading fans became instantly popular with all movie-going fans. It makes us root for this fast-talking mercenary who after surviving a rogue experiment and is left with fast healing powers and super human strength is on a quest for revenge and also to save his love. Definitely worth your time!
Read More: Movies Like Blackkklansman
6. X-Men: First Class (2011)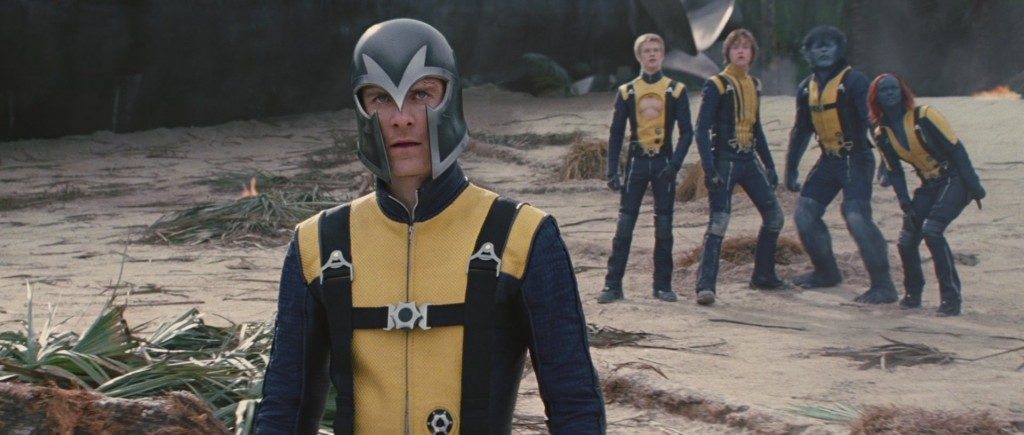 Also directed by Matthew Vaughn, this X-Men film is itself a prequel and a soft reboot of the series as it tells the origins of Magneto and Professor X and explores the friendship between the two and their different and contradicting ideologies regarding protection of mutants, something we haven't seen in the previous X-Men films. What makes this film so likeable is the fact it takes place in the 1960s when the tensions in the Cold War Era are high and incorporates that in its plot like including the themes of Cold War spies especially in the first half of the film. It fixes all the problems as showcased in the previous X-Men films with the fact that it's fast-paced, well directed, with good action sequences, a good compelling villain in Kevin Bacon and with a tense finale which is jaw-dropping to watch. The performances especially of Michael Fassbender as Magneto and James McCavoy as Professor X are charming to watch and their chemistry on screen is so good to watch. Overall, it's a slick, tout thriller and is certainly one of the better X-Men films.
Read More: Movies Like Irreversible
7. Kingsman: The Golden Circle (2017)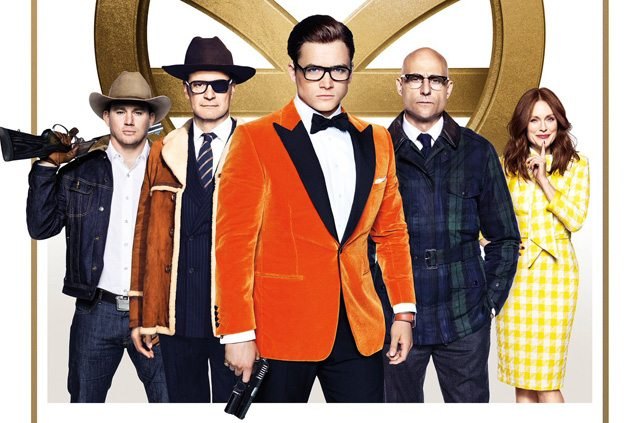 Being the sequel to the very successful Kingsman movie, this film features the main characters from the first film and puts them in a state of dire mess after their headquarters is destroyed. They soon discover an allied spy organisation in the US and both of them have to team up to defeat a ruthless common enemy with world-ending consequences. While the film boasts of an extremely talented cast, the sequel features, some tired humour, over-use of CGI, minimal character development and a loose plot. Yes, it may lack the raw impact and originality of its predecessor, still it has fun action sequences. If you like watching a fun, silly spy action comedy film, this one wont bore you.
Read More: Movies Like The Shining
8. The Hitman's Bodyguard (2017)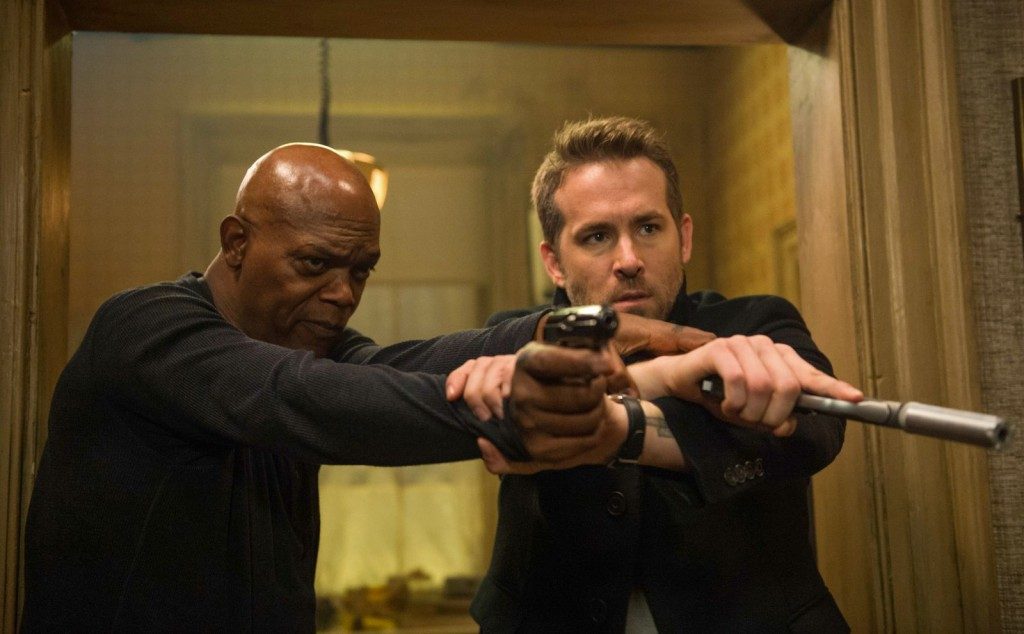 This film deals about a top protection agent who is assigned to protect one of the world's most notorious hitman who is to testify at the International Criminal Court as we get to see their raucous and hilarious adventures which features a whole lot of high-speed car chases, outlandish boat escapades and their battles with a merciless East European dictator. Yes, this is another buddy-action movie with a predictable and clichéd plot but it has its moments of good comedy, some entertaining action sequences with a lot of blood violence and the chemistry between the two leads Ryan Reynolds and Samuel L Jackson make it another summer action popcorn flick.
Read More: Movies Like The Incredibles
9. Red (2010)
When a retired CIA Agent is framed for an assassination, he must team up with the other accused top agents of the CIA and use all their experience to stay one step ahead of their deadly pursuers and stay alive. The team named RED )Retired, Extremely Dangerous) soon finds themselves in a cross-country mission with an objective to break into the top secret CIA headquarters and uncover the conspiracy. While it's certainly not an original story and may not be the non-stop thrill ride you'd expect, it still makes up for its ensemble cast with the likes of Hollywood A-Listers like Bruce Willis, Helen Mirren, John Malkovich and Morgan Freeman along with its well-shot action sequences, memorable one-liners and some good humour.
Read More: Movies Like Knocked Up
10. The World's End (2013)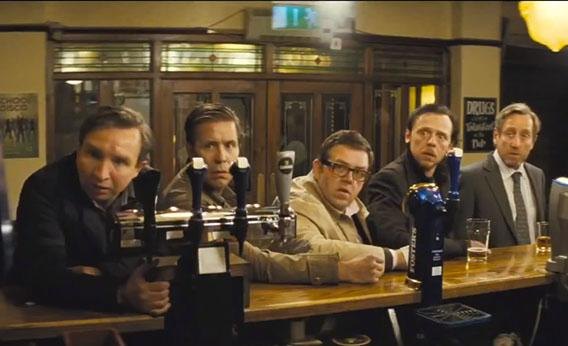 This list would've been incomplete had there not been an Edgar Wright film in it! Being the third installment of Wright's Three Flavours Cornetto Trilogy, this film deals with a group of friends who reunite in their hometown and attempt an epic pub crawl when they discover an alien invasion and find themselves becoming once again humanity's only hope for survival. Just like the previous films of the famous Cornetto Trilogy, Edgar Wright, Simon Pegg and Nick Frost weave magic again with their originality and ingenuity in delivering a classic comedy film full of earthly-disaster-like proportions. The humour is excellent as usual, the characters are likeable, the special effects are good, the action scenes are a ton of fun which is followed by an ending which is really unexpected! This is easily the best film of the entire trilogy. Do watch this one!
Read More: Movies Like Love, Rosie