'Long Shot' features action star Charlize Theron and comedian Seth Rogen in the lead roles and is directed by Johnathan Levine. The screenplay for the film is written by Dan Sterling and Liz Hannah, both of whom are accomplished writers. While Sterling has worked on hugely successful shows like 'The Today Show' and 'The Office', Hannah has proved her mettle with the screenplay of 'The Post', for which she was nominated for a Golden Globe. The movie has Rogen playing the character of a journalist called Fred Flarsky. Fred is unemployed, and it is his own unprofessional behavior and self-destructive ways of life which have brought on this unfortunate turn of events in his life. Theron's character is called Charlotte Field. She earlier worked as Fred's babysitter and Fred always had a romantic inclination towards her. However, she is now the Secretary of State and goes against her advisers. She soon hires Fred to write her speeches during her campaign.
The movie is hilarious, and it is interesting to see Theron in a romcom after she stole our hearts in 'Mad Max: Fury Road' (2015) and 'Atomic Blonde' (2017). Rogen, on the other hand, has always delivered comedy in his own style, and his pairing opposite Theron gives a unique flavor to the film. If you enjoy journalist stories and romcoms that are similar in style and tone to this incredibly hilarious flick, then you've come to the right place. Here's the list of best movies similar to 'Long Shot' that are our recommendations. You can watch several of these movies like 'Long Shot' on Netflix, Hulu or Amazon Prime.
7. You've Got Mail (1998)
Directed, co-written and co-produced by Nora Ephron, 'You've Got Mail' stars Tom Hanks and Meg Ryan in leading roles. The character of Ryan, Kathleen is the owner of a small bookstore called The Shop Around The Corner. Because her boyfriend Frank is too busy with his journalistic work all the time, Kathleen goes online and talks to people in a chatbox designated for people over 30. There she meets a person she finds very warm and friendly. Tom Hanks plays the role of Joe Fox. Joe is the owner of a large bookstore chain called Fox Books, and one of the outlets open near to Kathleen's store.
However, both Ryan and Joe do not know the each other's online identity. When Joe one day brings two children to Kathleen's store, she tells him how worried she is about a Fox Books' store opening up in the area. Joe still does not reveal his true identity to Kathleen. Later, when they attend a party for people in the publishing business, Kathleen comes to know that Joe owns Fox Books and accuses him of spying on her store. Later, when the two online friends decide to meet, Frank discovers who Kathleen actually is. The movie drew praise for its amazingly written characters, and was also a huge box office hit.
6. Chasing Liberty (2004)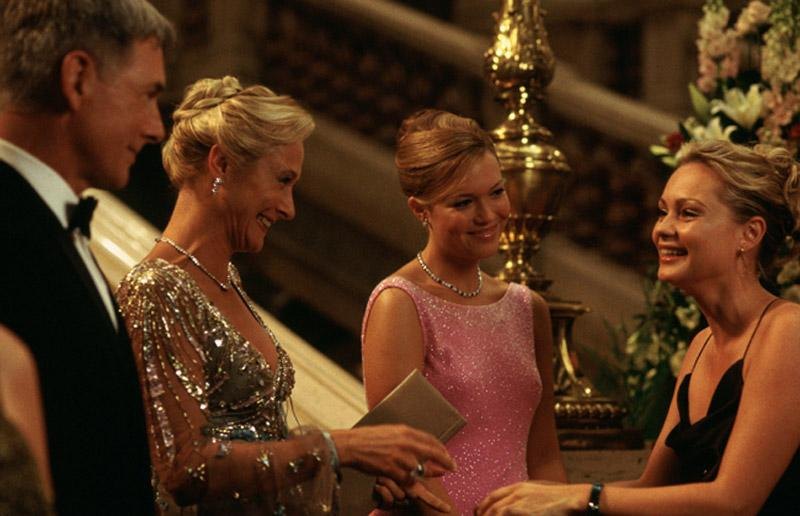 Released in 2004, 'Chasing Liberty' stars Mandy Moore in the leading role as Anna Foster, daughter of the US President. Anna does not like the numerous security personnel who are always around her, and she always looks for an opportunity to get away and live on her own terms. On a trip to Prague with the President, Anna is left with only two Secret Service personnel.
In Prague, Anna goes to a concert with her friend Gabrielle, and seeing numerous Secret Service agents at the concert, she escapes and meets a guy called Ben. Anna is not aware that Ben, too, is one of the agents she is trying to escape from. The president naturally comes to know of this, and thinks it is good that Anna will not know Ben's identity but he can be near her for security reasons. A little tension between father and daughter makes Anna want to go to Berlin to attend the Love Parade. She takes Ben along with her, but they end up boarding a train headed towards Venice instead of Berlin. In Venice, Anna develops a romantic affiliation for Ben. When Ben rejects Anna's romantic advances, she escapes. It is now upon Ben to single-handedly find Anna and bring her back to safety. Critical responses to the film were mixed, but it did receive numerous Teen Choice Award nominations.
5. Runaway Bride (1998)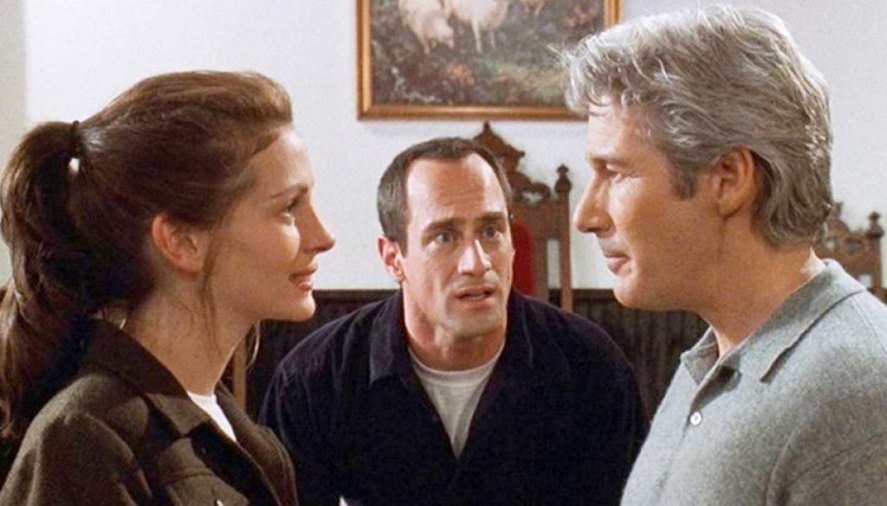 Julia Roberts and Richard Gere join forces in this film after their blockbuster 1990 release 'Pretty Woman'. Roberts here plays the role of Maggie Carpenter, a woman so famous for abandoning her fiances at the altar that newspapers have begun writing articles on her. On the other hand, Gere plays a character called Ike. He is a newspaper columnist who has received a lot of flak for writing a factually inaccurate article on Maggie. However, his publication gives him another chance to prove his worth and write a properly researched article on Maggie. Ike decides that the best way to do so would be to go visit Maggie herself. While talking about her life and her experiences in detail, the two of them start developing affection for each other. From his interview with Maggie, Ike comes to realize that she has never liked any one of the fiances she came close to marrying. Though the movie received mixed reviews, it was a massive box office success.
4. The Object Of My Affection (1998)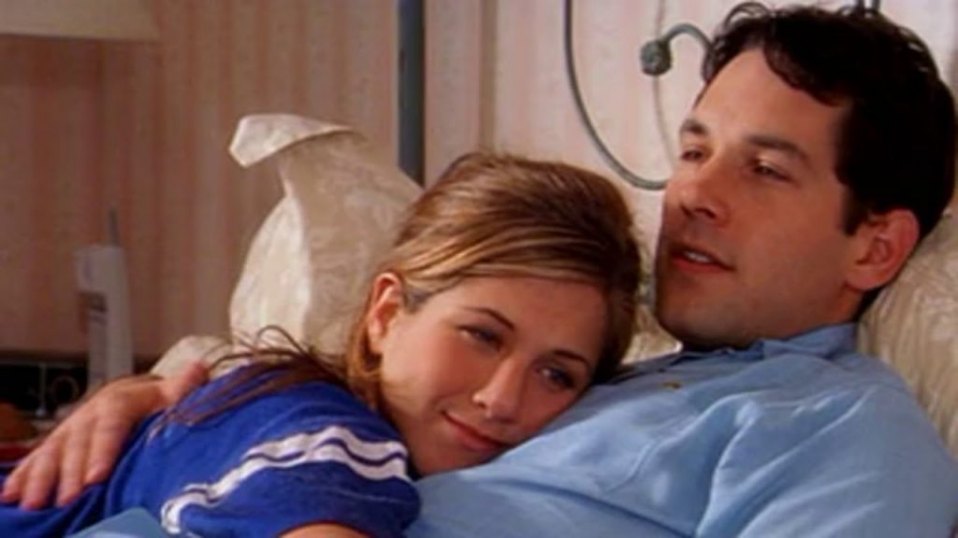 'The Object Of My Affection' has Jennifer Aniston and Paul Rudd in the leading roles. Aniston's character is called Nina, who is an attractive young lady staying in New York. One day, at a party thrown by her stepsister, Nina meets a handsome guy called George (Rudd), whom she offers a place to stay after George's boyfriend Robert tells her that he is looking for some accommodation. George moves in with Nina and soon, the two of them become great friends. One day, George comes to know that Nina is pregnant and that she has dumped her boyfriend. Nina develops a romantic inclination towards George, but instead of paying much attention to her, he goes away with his boyfriend on a trip. Most of the reviews received by 'The Object Of My Desire' were mixed, with critics being of the opinion that the plot becomes too predictable midway into the film.
3. Shattered Glass (2003)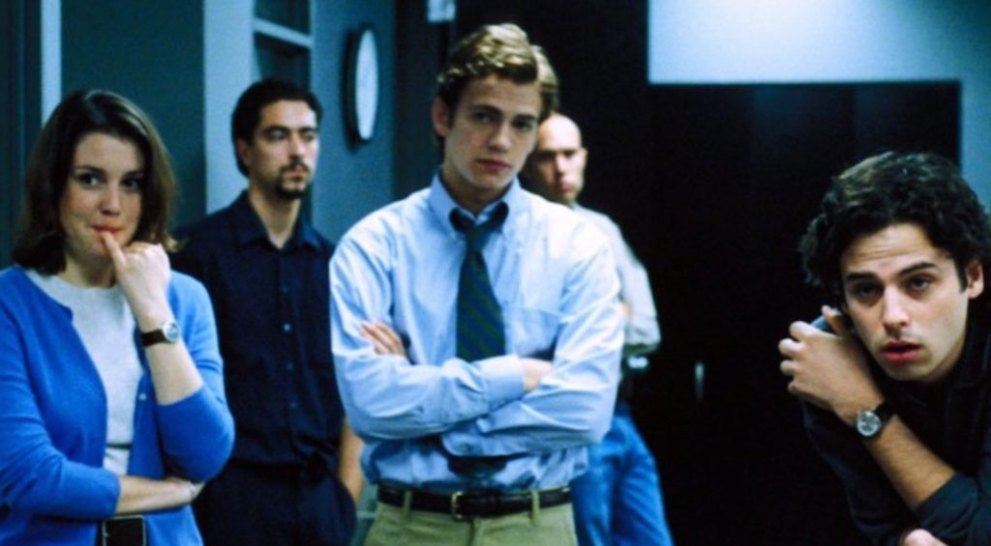 Moving away from the romcom genre, 'Shattered Glass' takes us into the dark and suspicious land of crime dramas. The leading character of this movie is a reporter called Stephen Glass. Glass writes interesting stories for the magazine called 'The New Republic'. His editor, Michael Kelly, commands huge respect among Glass' peers but is one day fired because of an argument with his boss. Kelly is replaced by a writer called Chuck.
When the magazine publishes one of Glass' stories about a hacker having been given a job by a company after he hacked into their system, a Forbes reporter starts researching on the article and discovers that most of it is falsified. This catches Chuck's attention, and he digs in deeper to find out that many articles that Glass had written were simply stories made up by him. But when he is fired by Chuck, the other employees revolt because they like Glass, hate Chuck for taking Kelly's place, and are not aware of what Glass has done. The movie is based on a true story. It has received critical acclaim for its sharp writing and maintaining tension.
Read More: Movies Like Hellboy
2. Special Correspondents (2016)
Starring Ricky Gervais, who also directed and wrote the film, in the lead role, 'Special Correspondents' revolves around a man named Finch. He is a sound technician who works at a newspaper. In the same place works a talented and fearless journalist called Frank (Eric Bana) who asks Finch to go along with him to a trip to Ecuador where a civil war is underway. However, at the airport, Finch loses the passports and tickets, and must now look for another way to get their job done. What they do is they first go to a restaurant owned by a Spanish family, and from there, they keep sending false accounts of whatever is happening in Ecuador. They even create a person who they say has close links to the war. Frank and Finch's news become such a sensation that the entire country talks about it. The situation escalates to such a degree that they now have to go to Ecuador any way possible.
Read More: Movies Like Breakthrough
1. Sweet Smell of Success (1957)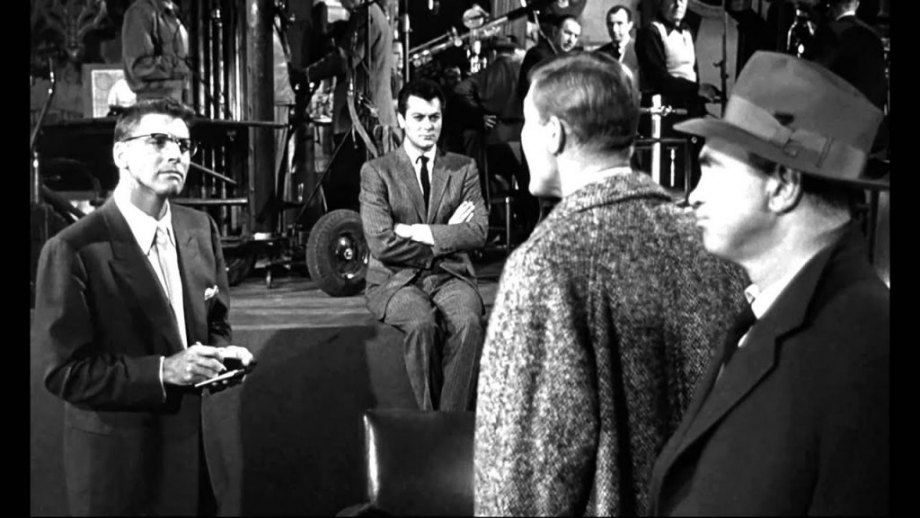 Starring two of the biggest names of their day, Burt Lancaster and Tony Curtis, 'Sweet Smell Of Success' is a brutal look at the world of journalism during the 1950s. Curtis plays the role of a press agent called Sidney Falco, who wants his clients to be regularly mentioned in an influential column written by J.J. Hunsecker (Burt Lancaster). However, Hunsecker has given him the duty of maligning the name of his sister's boyfriend, Dallas, whose career he wants to destroy. Falco thinks the job can be done by labeling him a dope-smoking communist. Though Falco comes up with this plan, he also advises Hunsecker to clear Dallas' name. However, Hunsecker gets insulted by Dallas in his own office and as a form of revenge, he now plots to get Dallas arrested on possession charges. The movie received numerous acclaims and regularly features in lists of the greatest film noir movies of all time.
Read More: Movies Like Avengers: Endgame