An expository revelation capable of shocking even an experienced fertility doctor creates an eerie premise in Netflix's 'Run Rabbit Run.' Helmed by Daina Reid, the movie follows the story of Sarah, a doctor whose life is turned upside down when her 7-year-old daughter starts recalling memories of another life. As dreams and reality start mirroring each other, the painful past of Sarah's family comes to the fore and retains the possibility of creating the unimaginable. Led by 'Succession' alum Sarah Snook, the movie also features Lily LaTorre as the titular lead.
The psychological horror thriller movie materializes the ghosts of the past in an immersing and unforgiving manner. As memories of Sarah's dead sister start reflecting in her daughter, the uncanny similarities become more prominent, and the characters find themselves dwindling between the delicate balance of illusion and reality. So, if the gripping story and dysfunctionality of the family appealed to you just as much, here is a collated list of similar movies. You can watch several of these movies, like 'Run Rabbit Run' on Netflix, Hulu, or Amazon Prime.
8. Run (2020)
Directed by Aneesh Chaganty, the film features a homeschooled teenager Chloe who has never left her house. However, after years of isolated medical care, Chloe starts suspecting her mother's intentions. A bone-chilling terror follows as she starts unravelling the mystery of her mother's sinister secrets. Starring Sarah Paulson and Kiera Allen, this mystery thriller also features the story of an obsession that culminates into paranoia and a cycle of abuse. Much like Sarah in 'Run Rabbit Run,' 'Run' also features pernicious secrets between a mother and daughter that give way to terrifying outcomes.
7. Umma (2022)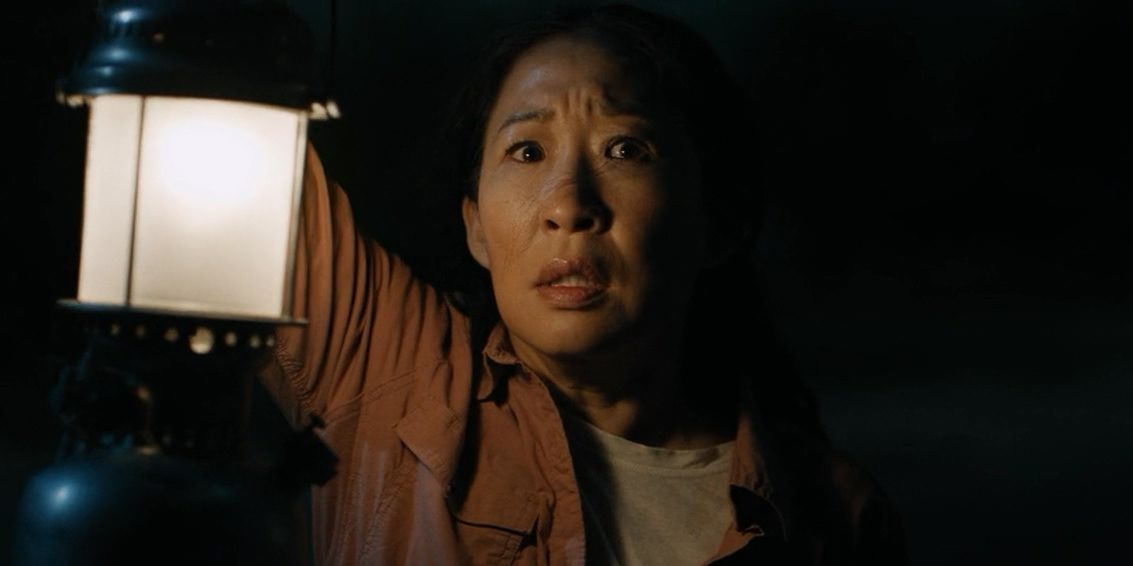 Another vicious tale that pivots on family dynamics, 'Umma,' directed by Iris K. Shim, follows the story of Amanda, a first-generation ex-pat who lives with her teenage daughter in the middle of a remote farmland. The duo's isolated life is soon broken when the remains of Amanda's estranged mother arrive from Korea. As the women find themselves encompassed in the paranormal wrath of the dead matriarch, a number of chilling situations follow.
In addition to horror, 'Umma' also explores the weight of generational trauma and delves into the fickle relationships between mother and daughters. So, if you enjoyed Sarah and Mia's inexplicable dynamic in 'Run Rabbit Run,' then you'll find this Sandra Oh starrer equally entertaining.
6. A Tale of Two Sisters (2003)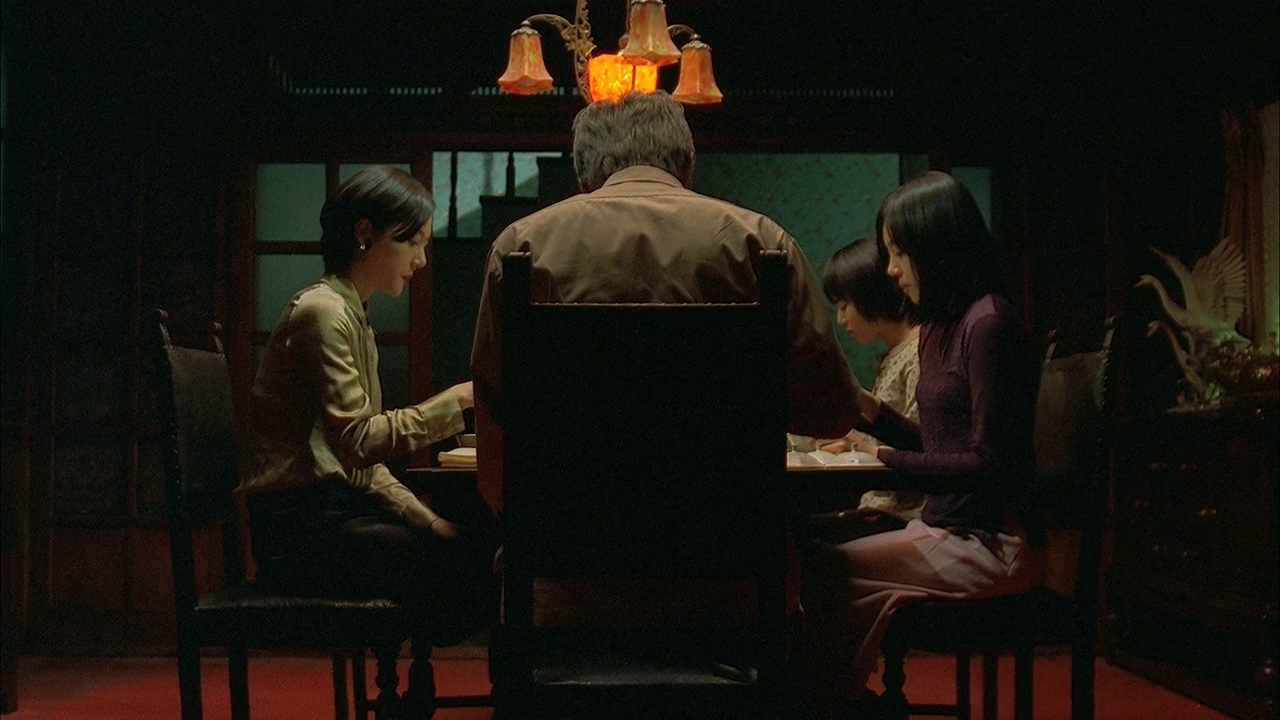 Like Sarah's dark and painful past, this tale also delves into the sinister past of a family's history. The story revolves around Su-mi and Su-yeon, two sisters who return to their home in the countryside after having spent a brief period in a mental institution to treat psychosis. Having lost their mother, the two sisters are now being brought up by their abusive stepmother. However, even the idyllic scenery and calm cannot calm the rattled space that is soon encompassed in a mysterious clash of nightmarish incidents. The movie features Im Soo-Jung and Moon Geun-Young as the titular leads. Just like Sarah's multi-layered trauma that gives way to blurred realities, 'The Tale of Two Sisters' also dives into a chilling premise that addresses longing and fear alike.
5. The Orphanage (2007)
The movie follows the story of Laura, a woman who spent a happy childhood in an orphanage. After her marriage, she asks her husband to buy the place so that she can convert it into a home for ailing children. When her adoptive son, who was also critically ill, disappears, she suddenly finds herself contacted by spirits who may help her find her boy. The movie is directed by J.A. Bayona and features Belén Rueda, Fernando Cayo, Roger Príncep, Mabel Rivera, and Andrés Gertrúdix. Transcending through the realm of reality, 'The Orphanage' like 'Run Rabbit Run' also features the longing and despair of loss and family.
4. The Canal (2014)
A kind of madness that rivals Dostoevsky's works, 'The Canal' follows the story of David, a film archivist who starts obsessing over a series of unsolved, century-old murders around the canal near his home. He slowly finds his sanity unraveling in the presence of the old footage. As his hold on reality slips, he becomes more paranoid after he starts suspecting his wife's supposed infidelity. Directed by Ivan Kavanagh, the Irish psychological horror pivots the same emotional despondency that drove Sarah into a terror-fueled paranoia and fear, making this the right movie to watch after, 'Run Rabbit Run.'
3. Hereditary (2018)
A labyrinth of horror and tragedy, like 'Run Rabbit Run,' 'Hereditary,' also exemplifies the scars of a family's dark, inescapable past. With Toni Collette as the titular lead, the film follows the story of a grieving family who have lost their mentally ill mother. However, when the death of the matriarch brings the curse of a mysterious presence, a number of disturbing changes begin to follow. Like 'Run Rabbit Run,' Ari Aster's opus also follows the demonic secrets that threaten to crumble a family and create inexplicable fear.
2. Relic (2020)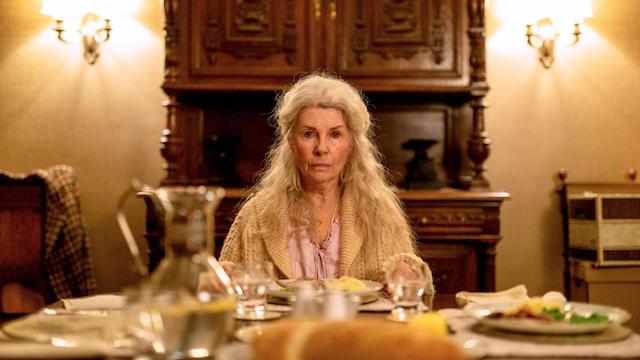 The feature debut by Natalie Erika James revolves around Kay, a workaholic woman who suddenly receives a call from the police that her elderly widowed mother has gone missing. So, in an effort to find her mother, Kay and her daughter Sam travel to the remote area in order to locate their demented matriarch. However, when a manifestation of dementia starts consuming the family in a series of bizarre situations, the women find it hard to map the difference between reality and dreams. Like 'Run Rabbit Run,' 'Relic' subtly addresses the dread of overwhelming confusion that stems from intergenerational trauma and horrors of the past.
1. The Babadook (2014)
With Essie Davis, Noah Wiseman, Daniel Henshall, Hayley McElhinney, Barbara West and Ben Winspear, 'The Babadook' follows the story of Amelia, a single widowed mother who has been tormented by depression and relives her trauma on a daily basis. When her son Samuel becomes obsessed with a horrifying book titled 'Mister Babadook,' a number of creepy incidents follow.
The worst comes to pass as the duo begins to get entangled in a deep well of paranoia and trance. Directed by Jennifer Kent, 'The Babadook' is yet another Australian psychological horror that warps viewers with its mysterious monster. Much like Sarah's paranoia in 'Run Rabbit Run,' 'The Babadook' also follows a thrilling maze between illusion and reality that eventually erupts into bone-chilling horror.
Read More: Where Was Run Rabbit Run Filmed?