'Skinamarink' is an experimental horror movie that follows two children, Kevin and Kaylee, who get their slumber disturbed in the middle of the night to find their father missing from the house. Not only that, but they notice that the doors, windows, and other things in the house have also started disappearing. To distract themselves from these strange and inexplicable occurrences, they start watching old videotapes of cartoons.
Meanwhile, the two siblings hope someone will come to get them out of this horrific situation. But soon, they are forced to face the fact that they are accompanied by a sinister force in the house watching over them. Written and directed by Kyle Edward Ball, the found-footage horror movie is based on his 2020 short film 'Heck' and highlights the theme of children up against evil spirits, giving you the chills. So, if such stories are up your alley, you might want to check out the below-listed recommendations. You can watch most of these movies like 'Skinamarink' on Netflix, Hulu, or Amazon Prime.
8. The Taking of Deborah Logan (2014)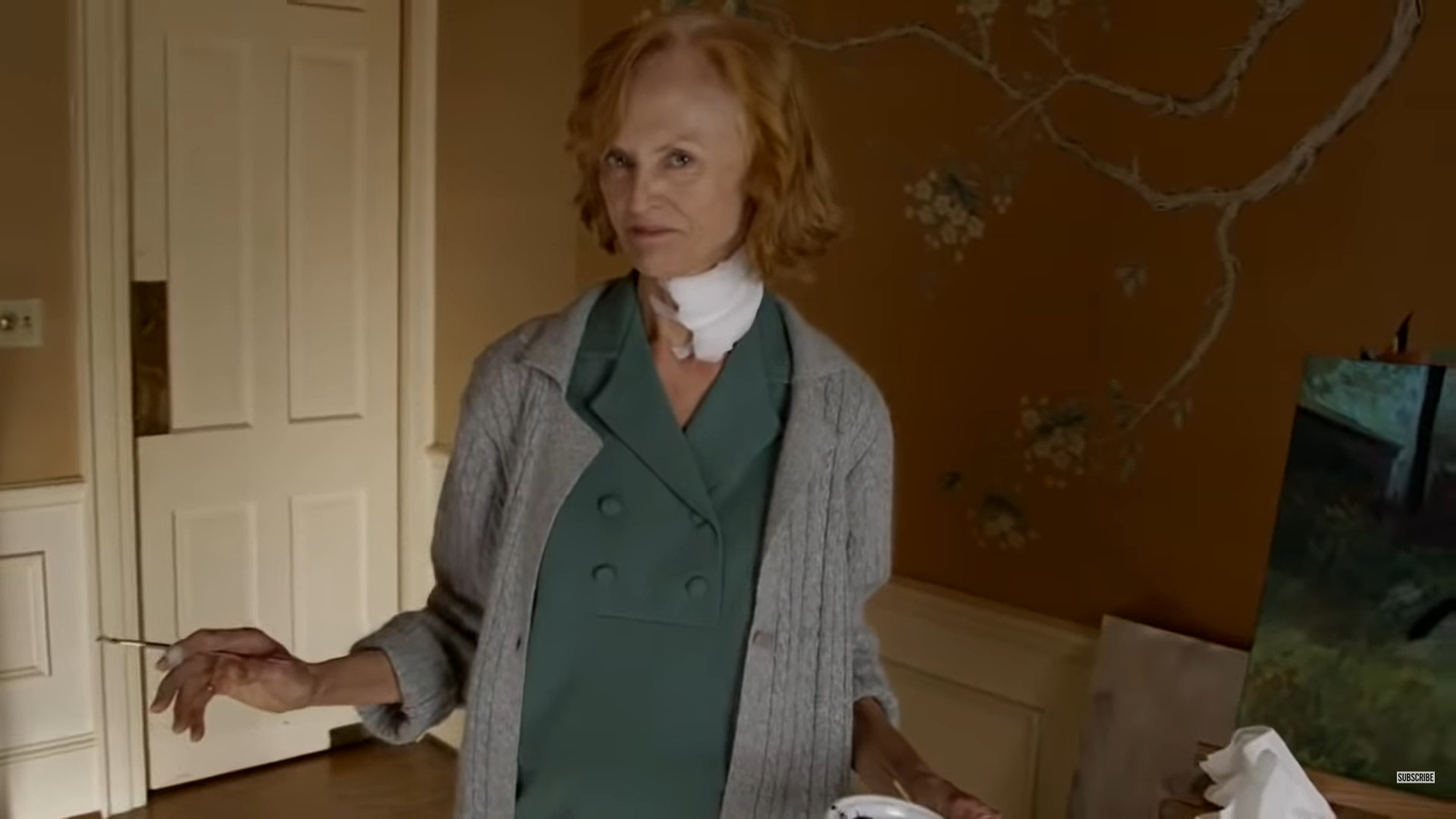 Co-written and directed by Adam Robitel, 'The Taking of Deborah Logan' is a 2014 found-footage horror movie that follows a documentary crew — Mia Medina, Gavin, and Luis — who stays at Deborah Logan's house to document her battle against Alzheimer's disease. However, as they document the elderly woman's daily life, they encounter something more sinister than the disease itself. Apart from the fact that both 'Skinamarink' and 'The Taking of Deborah Logan' are found-footage-type horror films, the presence of an incomprehensible supernatural element in both connects the two movies in question.
7. V/H/S (2012)
The first installment of the 'V/H/S' film franchise, 'V/H/S' is a 2012 anthology horror movie that consists of several segments of found footage shorts, all of which are directed by different directors, including Adam Wingard, David Bruckner, Ti West, Glenn McQuaid, Joe Swanberg, and Radio Silence (Matt Bettinelli-Olpin, Tyler Gillett, and Chad Villella). One of the shorts follows a group of misfits hired to break into a desolate house and steal a rare VHS tape. However, their mission takes a horrific turn when they find a dead body and various cryptic footage. Like 'Skinamarink,' 'V/H/S' is mainly based inside a residence that houses an ominous force.
6. Incantation (2022)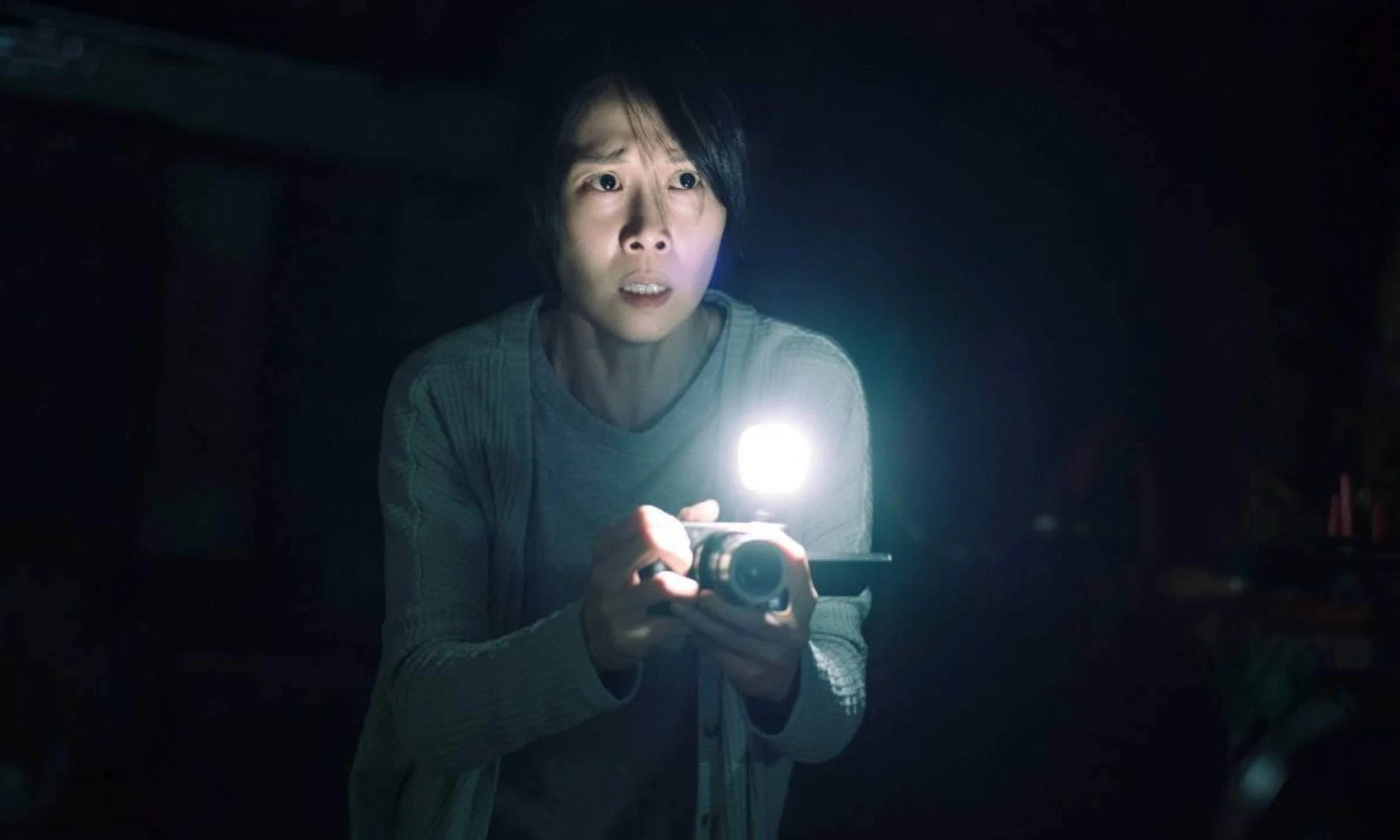 The Kevin Ko directorial 'Incantation' is a Taiwanese found-footage horror movie that revolves around Li Ronan, who was cursed six years ago for breaking a religious taboo. After all this time, her daughter might face the consequences of her actions. Now, Li must battle supernatural forces and do everything she can to keep her daughter unharmed. The theme of a child being the focal point of the evil's attacks is what links 'Incantation' with 'Skinamarink,' making it an engaging watch.
5. The Visit (2015)
Written and directed by M. Night Shyamalan, 'The Visit' is a 2015 horror thriller movie that revolves around two young siblings — Becca and Tyler — who live with their single divorced mother. After finding out the whereabouts of their maternal grandparents online, the two get invited by them to live in their farmhouse for a week. As their mother goes on vacation with her boyfriend, they settle into their grandparents' house.
However, Becca and Tyler notice that their grandparents have been acting quite strange during their stay. To appease their curiosity, they embark on a mission to find out what's really happening at the farmstead, leading to disastrous consequences. Both 'Skinamarink' and 'The Visit' is centered around two siblings trying to figure out the truth behind the house they are staying at.
4. Lake Mungo (2008)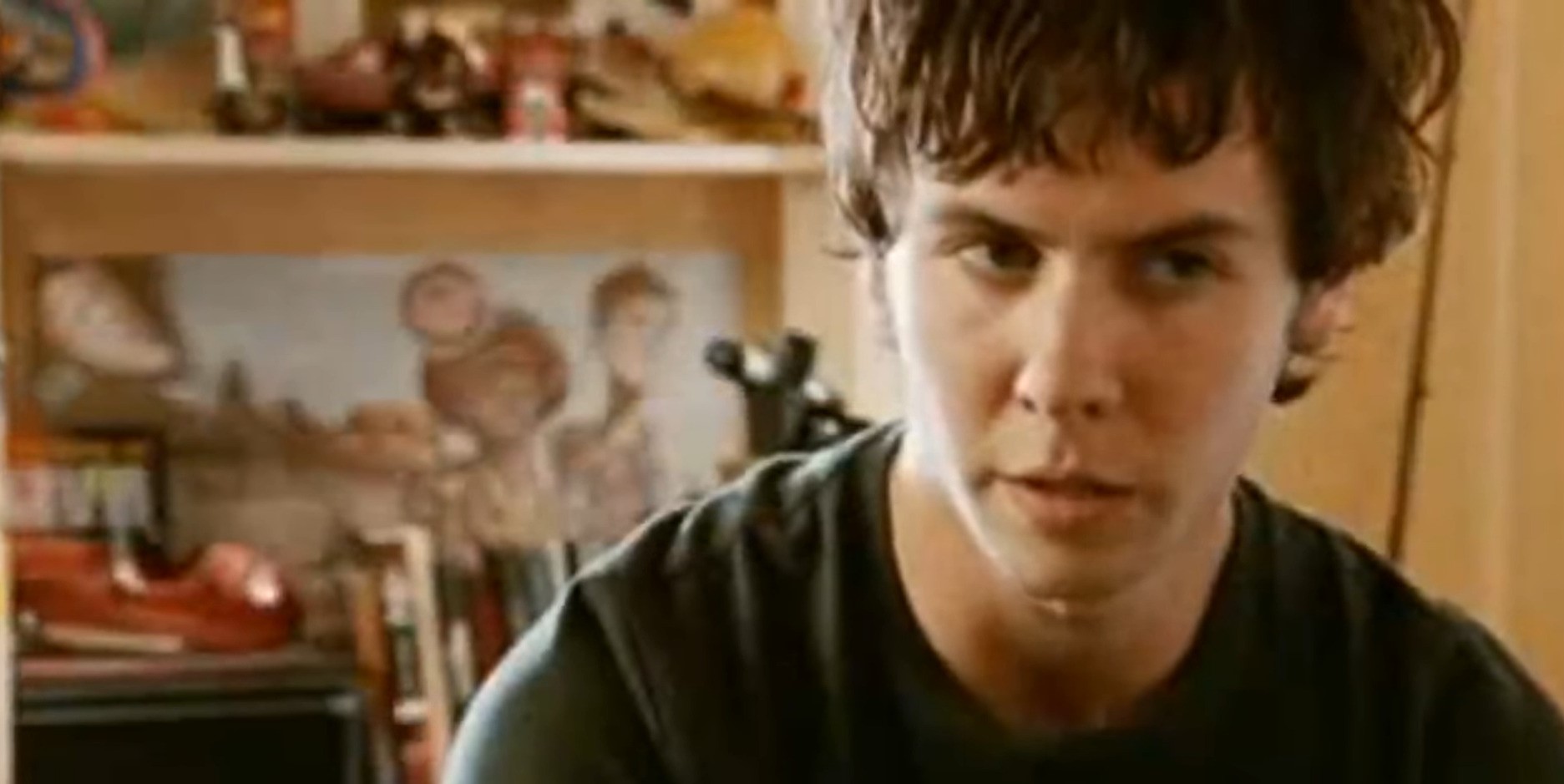 Starring Rosie Traynor, David Pledger, Martin Sharpe, and Talia Zucker, 'Lake Mungo' is a 2008 Australian psychological horror movie that involves some found-footage and docufiction elements throughout the narrative with mockumentary-style storytelling. The Joel Anderson directorial revolves around the inexplicable and weird occurrences after a girl drowns in a lake. Just like 'Skinamarink,' 'Lake Mungo' also incorporates the presence of some strange and menacing forces that give the audience the chills.
3. The Blair Witch Project (1999)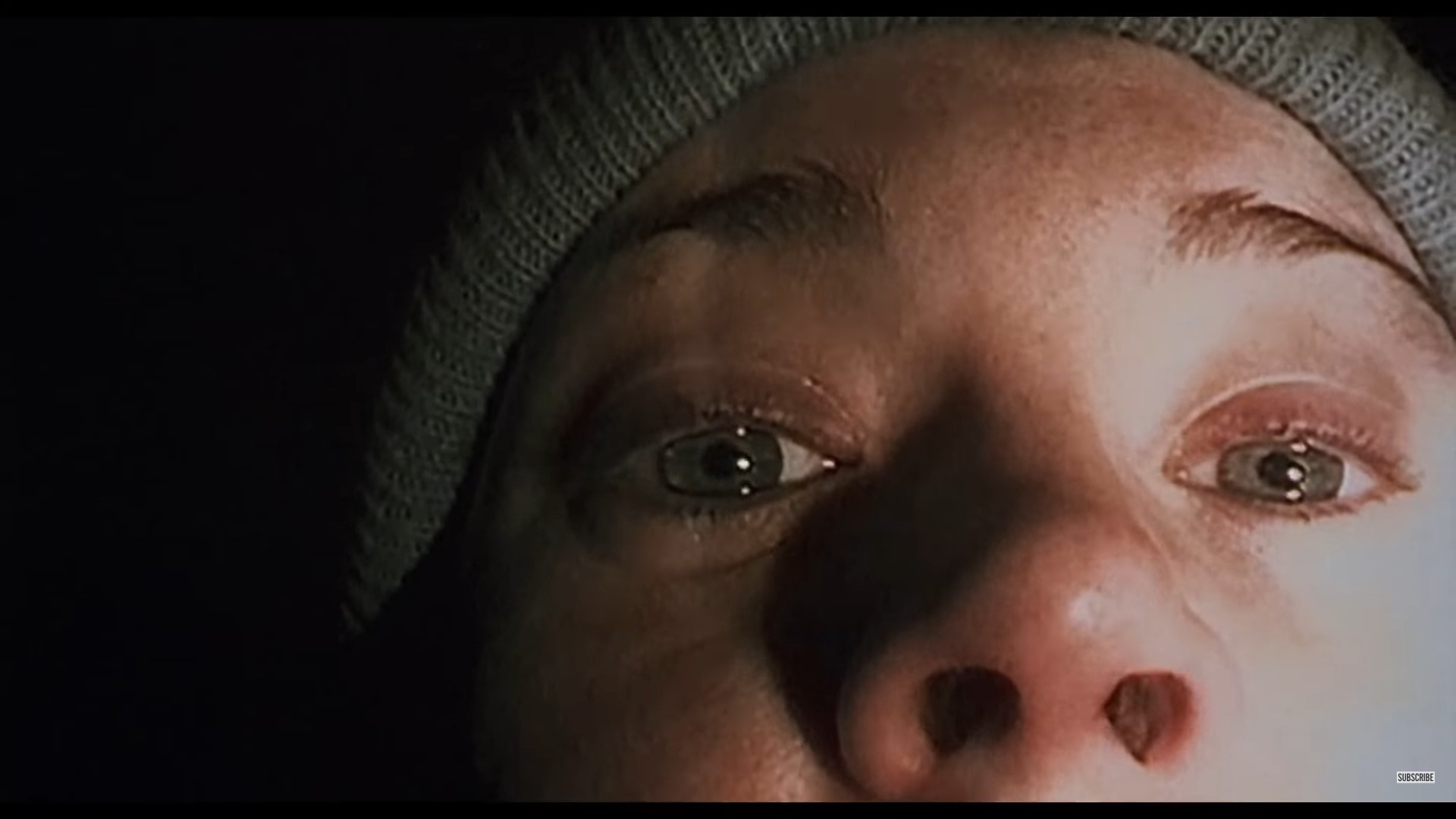 'The Blair Witch Project' is a 1999 supernatural horror movie that follows three film students — Heather Donahue, Michael C. Williams, and Joshua Leonard — who embark on an adventurous journey. They go into a Maryland forest, the Black Hills, to shoot a documentary film about a local myth called the Blair Witch. Shockingly, the students soon disappear and never come out of the forest. When their filming equipment and footage are discovered after a year, some horrific truths come to light. Just like Kevin and Kaylee's father in 'Skinamarink,' the characters in the Daniel Myrick and Eduardo Sánchez directorial also vanish unexplainably.
2. Oculus (2013)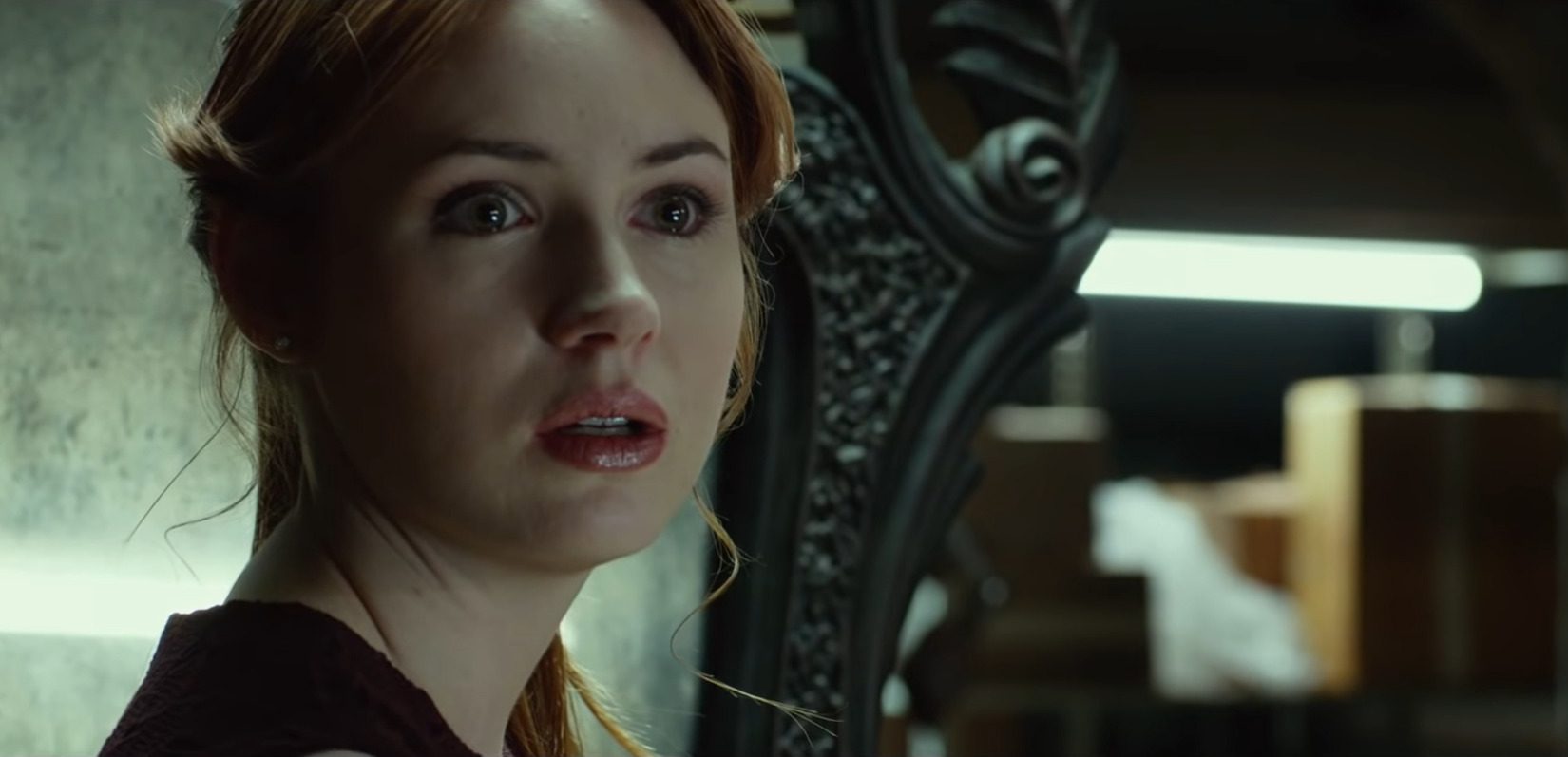 The Mike Flanagan directorial 'Oculus' is a 2013 psychological horror movie that the filmmaker based on his short film titled 'Oculus: Chapter 3 – The Man with the Plan.' The narrative follows two siblings — Kaylie and Tim Russell — who go to extreme lengths to prove that a cursed antique mirror causes most of their family's death and misfortunes. Starring Karen Gillan, Brenton Thwaites, Annalise Basso, and Garrett Ryan Ewald, the horror film revolves around two siblings and their collective battle against some supernatural forces, which connect it with 'Skinamarink.'
1. Paranormal Activity (2007)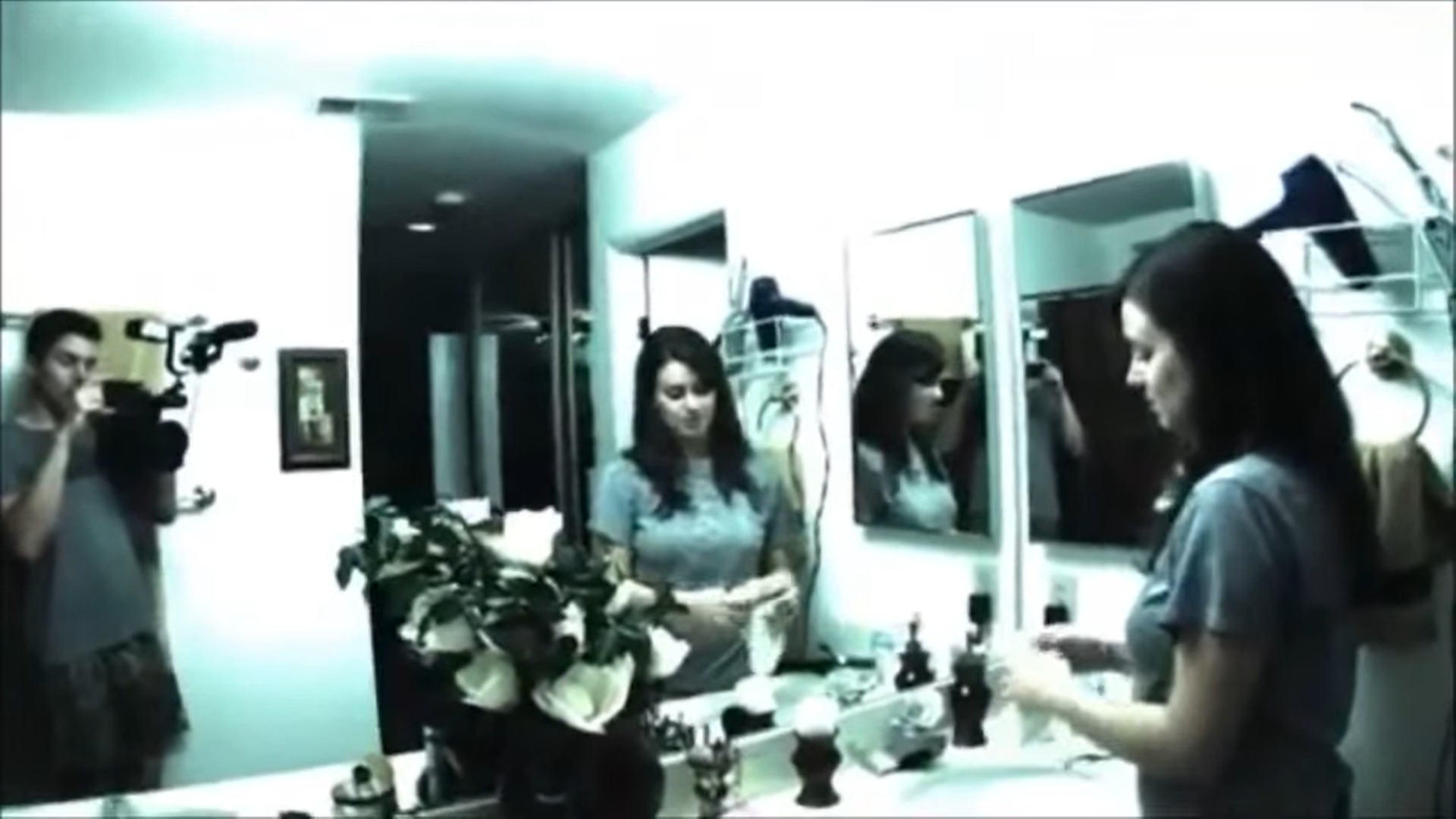 Written and directed by Oren Peli, 'Paranormal Activity' is a 2007 supernatural horror movie and the first installment of the 'Paranormal Activity' film franchise. The narrative centers around a young couple, Katie and Micah, who suspect that there is a supernatural force accompanying them in their house. So, to find out, they set up a camera and document any unusual occurrences that happen at night while they sleep. Besides 'Skinamarink' and 'Paranormal Activity' being found-footage horror movies, they are linked because the latter is a groundbreaking independent film made on a low budget, which is also the case with 'Skinamarink.'
Read More: Where Was Skinamarink Filmed?