Christmas movies have always had a very special place in our hearts. In our ever-busy lives, we are constantly chasing the goals we have set for ourselves, forgetting that life is also about merry-making and telling our loved ones that we are truly concerned about them and their well-being means a lot to us. While bonding with our friends and families on Christmas, we have often escaped in the world of stories, and what is better than watching a sweet adventure story about a boy and his association with Christmas?
'The Polar Express', the 2004 film by Robert Zemeckis, is his second collaboration with Tom Hanks after 'Forrest Gump'. The film centers around a small child who is quite skeptical about the existence of Santa Claus. However, a journey he takes on a magical train is about to transform his life forever. The film is visually stunning and has some amazing performances by Tom Hanks, who plays a number of characters using stop-motion animation. If you have enjoyed watching 'The Polar Express', here are some other films you might enjoy watching. Many of them are on Netflix, Hulu, or Amazon Prime.
5. A Christmas Carol (2019)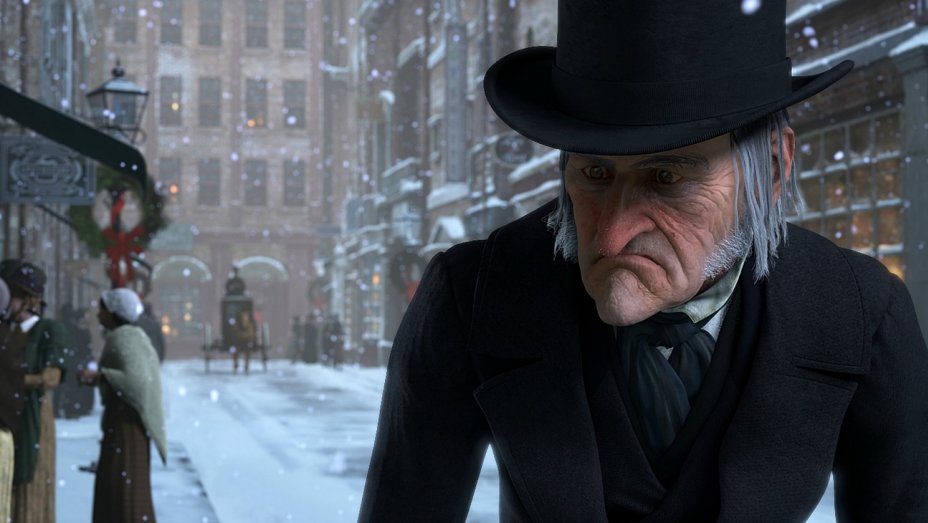 'A Christmas Carol' is the film you can most easily associate with 'The Polar Express' since this film is also an animated feature made by Robert Zemeckis. The film is based on the similarly-titled book by Charles Dickens. Like 'The Polar Express', 'A Christmas Carol' is also about a central character who is skeptical about Christmas.
The character in question here is Ebenezer Scrooge. He is always grumpy and keeps behaving badly with his employee Bob Cratchit and even declines an invitation from his nephew Fred. One fine day, he is visited by three spirits called the ghosts of Christmas Past, Present and Yet to Come, and when these three spirits teach him about Christmas, we see Ebenezer Scrooge slowly changing his opinion about the festival.
The animation of this film is breathtakingly beautiful, and the story by Dickens is perfect for someone who is not willing to take part in the Christmas cheer.
4. The Christmas Chronicles (2018)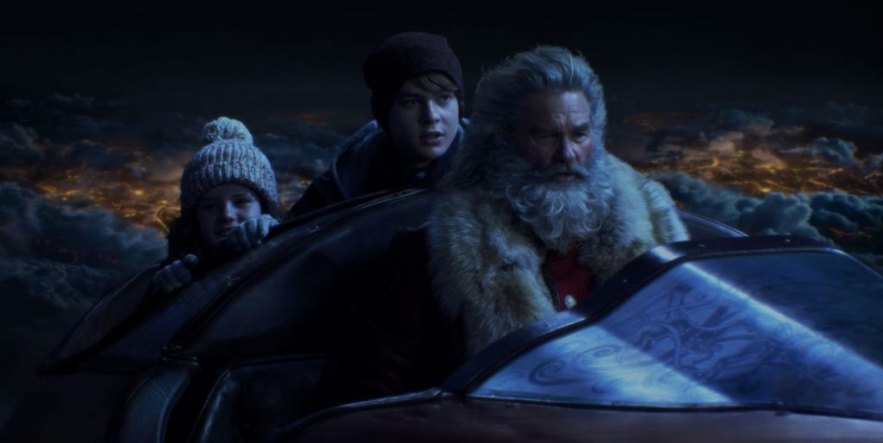 A Netflix original film, 'The Christmas Chronicles' centers around the adventures of siblings Kate and Teddy Pierce, who have together planned to get hold of Santa during Christmas Eve while he is busy distributing gifts from one house to the other.
While Santa is away, these two siblings quickly go and hide inside his sleigh. Santa comes to know of their presence only after the vehicle takes off, and he is so stunned that he ends up crashing his sleigh. Not wanting to derail Christmas for everybody, Kate and Teddy decide to help Santa carry on his duty despite this situation. Kurt Russell is wonderful as Santa in this film, and the story is also a rather heart-warming one.
Read More: Best Christmas Movies on Hallmark
3. How The Grinch Stole Christmas (2000)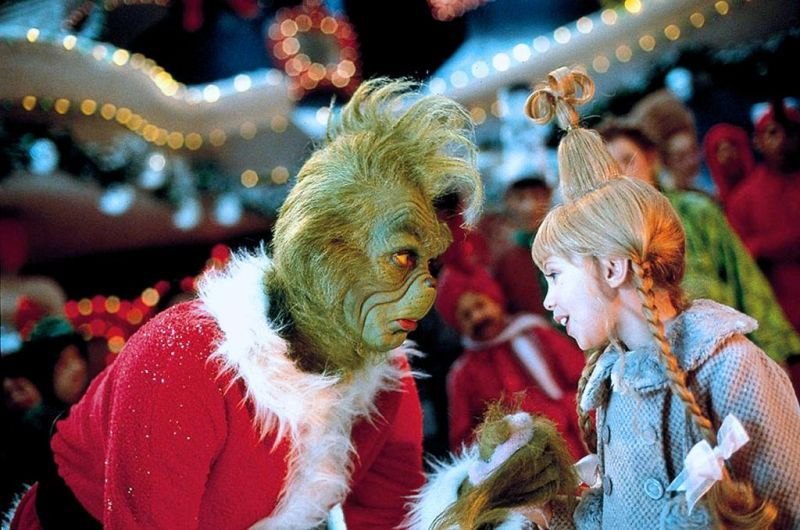 The story of this film is set in a small town called Whoville. While all the residents of this town are busy celebrating Christmas, the Grinch, a genius, despises the fact that they are so happy. In order to stop the townspeople from enjoying Christmas, the Grinch dresses up as Santa and goes around town, stealing all the Christmas gifts from the people of Whoville.
He thinks that by doing so, he will be able to curb their enthusiasm for Christmas. However, it is only after he has stolen everything that the Grinch realizes that the spirit of Christmas runs way deeper than just material possessions. Jim Carrey plays the role of the Grinch with his usual physicality and perfect comic timing. This film brings with itself a rather important message regarding what Christmas is truly about.
2. Arthur Christmas (2011)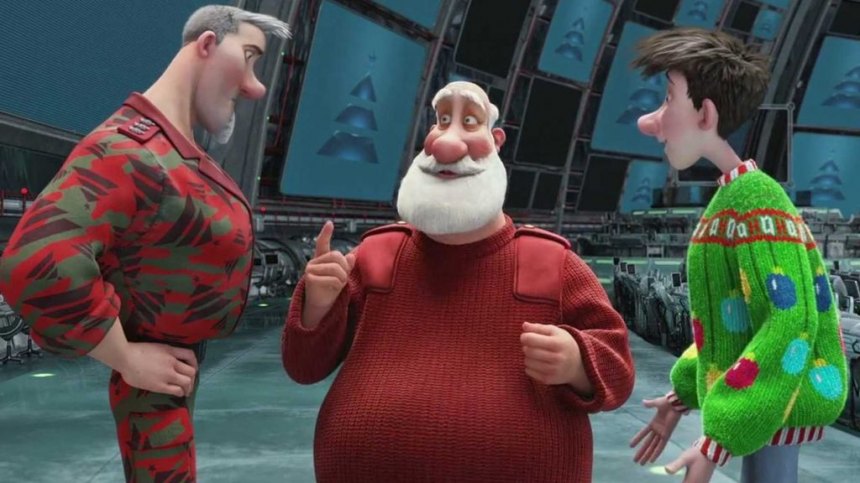 If you have ever wondered how Santa manages to deliver so many gifts throughout the world on a single day, this is the film that can provide you with the right answer- he has a huge system working for him right beneath the North Pole. However, since Santa has to deliver so many gifts in a single night, mistakes are bound to happen.
We see that when one little girl's gift gets misplaced, Santa's son Arthur puts his heart and soul to make sure that she gets her gift on time. The film scores highly because of the emotional quotient inherent in the story. Even if one person suffers during Christmas, the joy of the celebrations diminishes to some degree. Thus we should make sure the people around us are happy and content during this time of the year.
1. A Christmas Story (1983)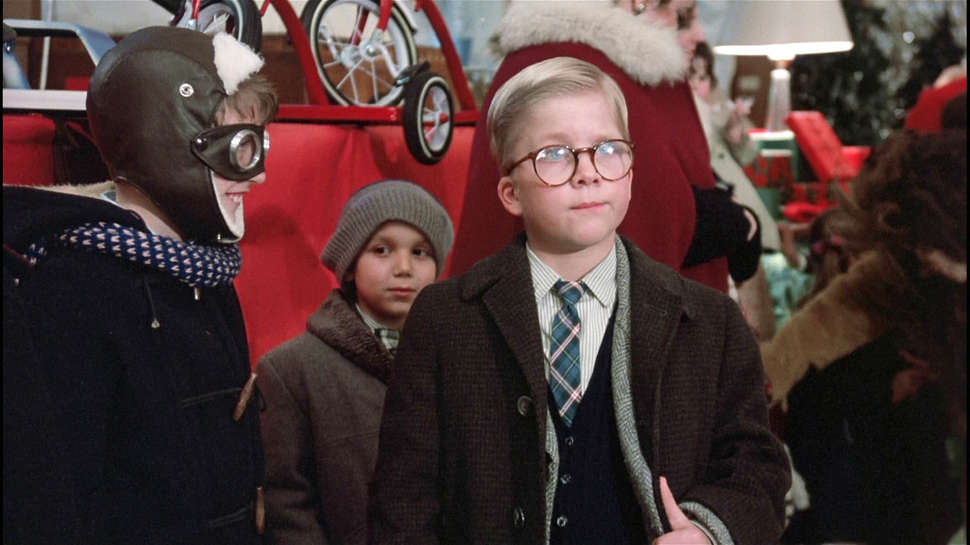 'A Christmas Story' centers around a little boy called Ralphie who is very excited about the upcoming Christmas celebrations and keeps daydreaming about the gifts he wants for the occasion. Ralphie is quite eager to get his hands on an air rifle and asks his mother and teacher for the same.
However, both of them are of the opinion that he will end up doing some serious damage to himself if given such a gift. Ralphie's last hope is that his father will understand his situation and give him the gift he so desires. This film has now become one of the classic Christmas movies, and its popularity has been on the rise ever since it first released to a rather lukewarm reception.
Read More: Best Christmas Movies on Lifetime