Following an unlikely camaraderie based on hustling and mutual benefits, the 1992 sports comedy 'White Men Can't Jump' follows the story of Billy Hoyle (Woody Harrelson) and Sidney Deane, who end up conning the courts of Los Angeles to earn money. The movie features Billy banking on gullible players on the court by fooling them into thinking he's an inexperienced white basketball player. After creating an agreement with Sidney Deane (Wesley Snipes), the two partner up to make money and stay ahead of mobsters.
However, the remake of the cult classic takes a different turn than the original. Helmed by Calmatic, this sports comedy follows Kamal and Jeremy, two complete opposites but equally skilled basketball players. When the duo gets a chance to compete in a tournament with a cash prize of $500,000, they reluctantly partner up. In the remake, Jeremy (Jack Harlow) and Kamal (Sinqua Walls) become the contemporary versions of Billy and Sydney and partner to beat the odds stacked against them. So, if the whimsical humour and high-stakes partnership in 'White Men Can't Jump' interested you, then here are a few other comedic takes on the beloved game. You can watch several of these movies, like 'White Men Can't Jump' on Netflix, Hulu, or Amazon Prime.
8. Uncle Drew (2018)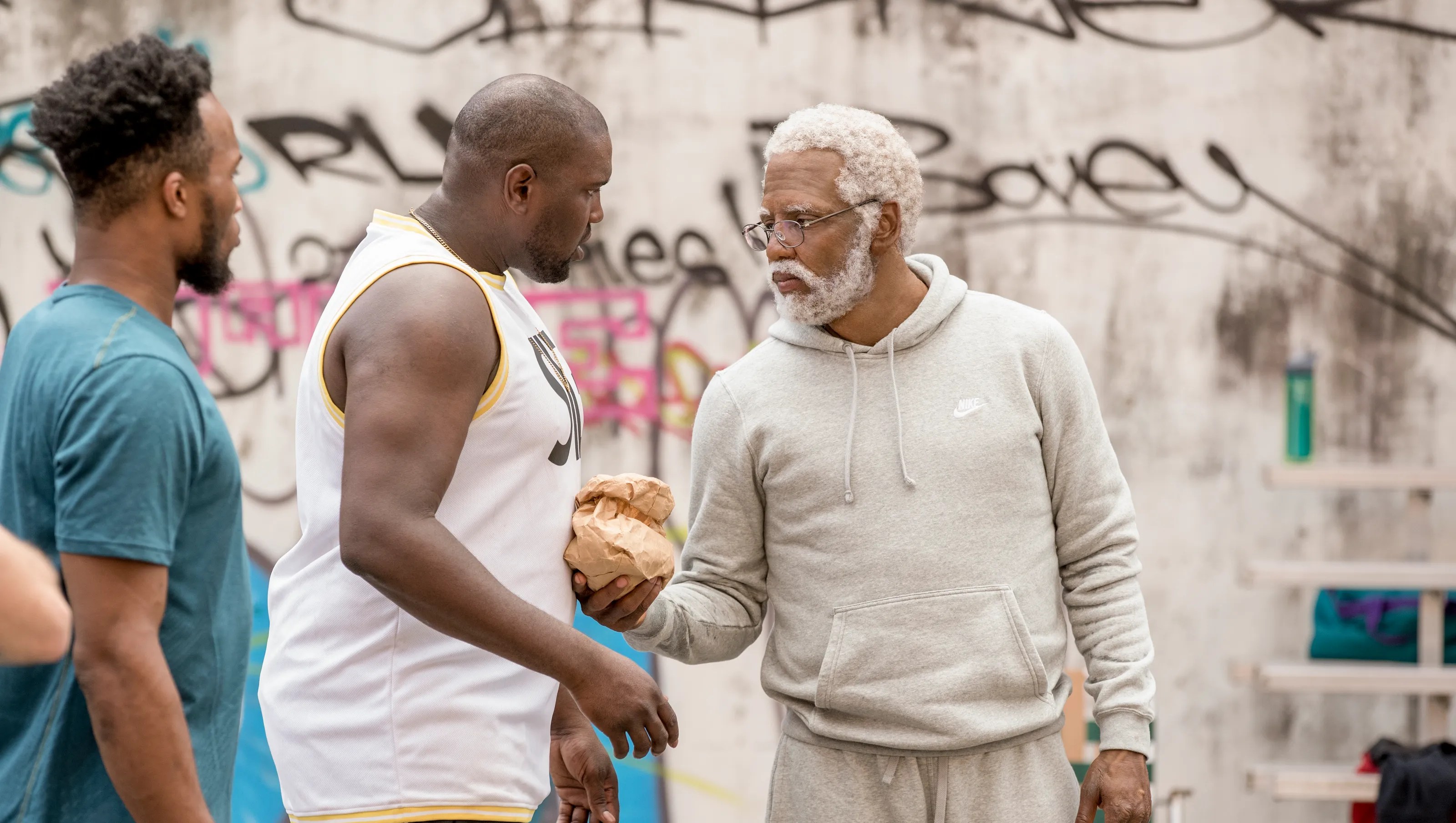 'Uncle Drew' features the story of Dax, a young man who dreams of winning a famous basketball tournament. In a bout of desperation to win the Rucker Classic street ball tournament in Harlem, Dax ends up meeting Uncle Drew, the basketball legend. The story progresses with the duo taking a road trip and rounding up the legendary basketball squad to win the tournament.
Starring Kyrie Irving, Lil Rel Howery, Shaquille O'Neal, Chris Webber, Nate Robinson, and Nick Kroll, 'Uncle Drew' by director Charles Stone III also features a similar quest for the title with an unlikely team in place, making this the right movie to watch after the remake of 'White Men Can't Jump.'
7. Celtic Pride (1996)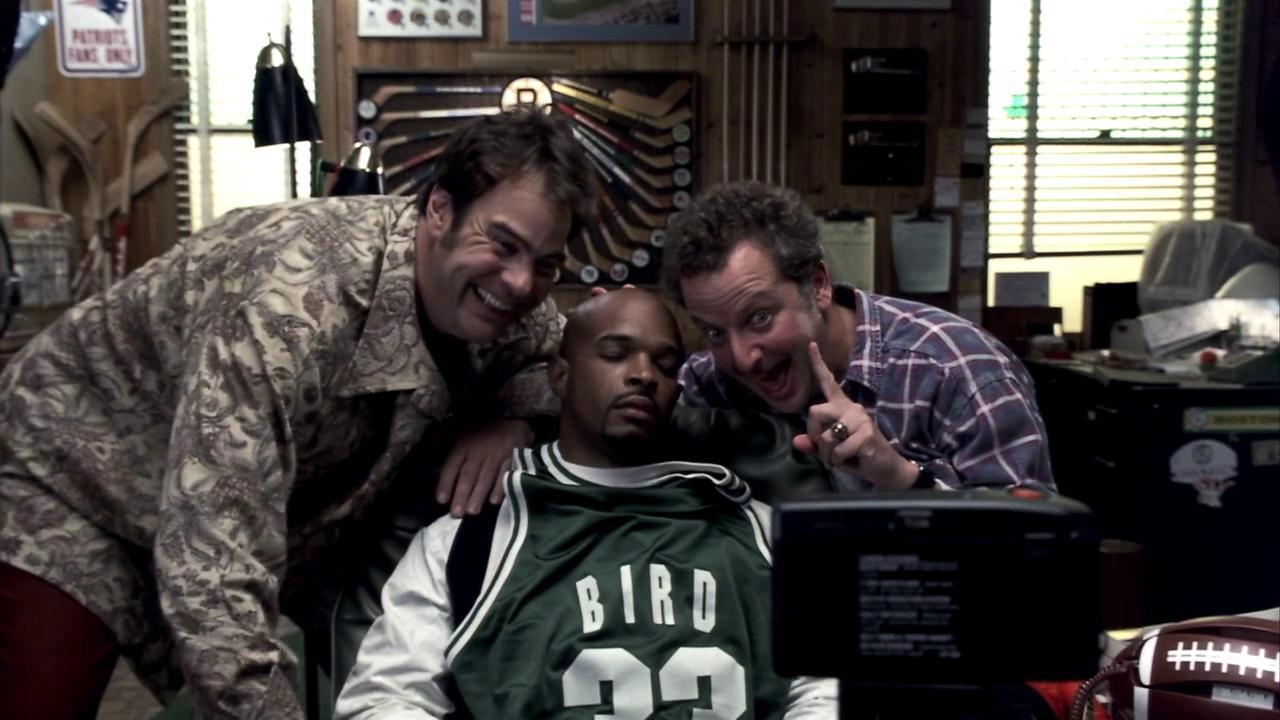 Taking extreme steps to shelter their dreams and fulfill their goals, 'Celtic Pride' follows the story of die-hard fans Mike and Jimmy. Upon watching their favorite team, the Boston Celtics lose in the NBA finals; they decide to get the star of the opposing team drunk in a club so that he cannot perform in the next game. However, when the duo ends up inadvertently kidnapping the basketball star, mayhem ensues. Featuring Dan Aykroyd, Damon Wayans, Daniel Stern, Gail O'Grady and Christopher McDonald, Tom DeCerchio's 'Celtic Pride' includes the high-stakes partnership of a crazy duo, making this the right movie to tune into next.
6. BASEketball (1998)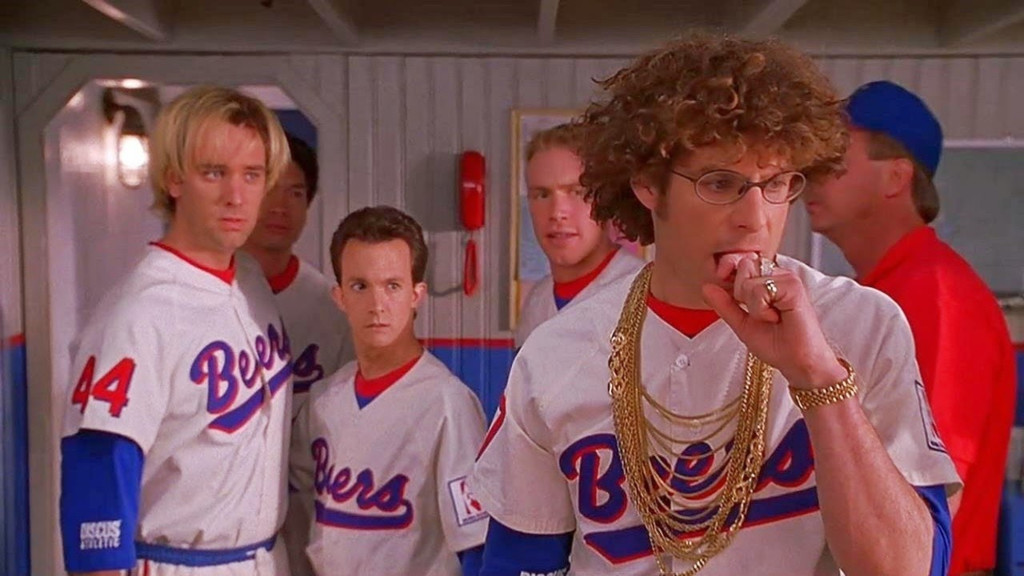 'BASEketball' follows an eccentric duo creating an equally unique game by combining baseball and basketball. The cast features Trey Parker, Matt Stone, and Dian Bachar. When childhood best friends Joe Cooper and Doug Remer are challenged by jocks to play basketball, they end up proposing a new game that eventually becomes a hit. With slapstick and over-the-top comedy, 'BASEketball' features a peculiar duo like Billy and Sidney. So, if you enjoyed the bizarre hustle in 'White Men Can't Jump', then you'll find director David Zucker's 'BASEketball' equally intriguing for its unique invention.
5. The 6th Man (1997)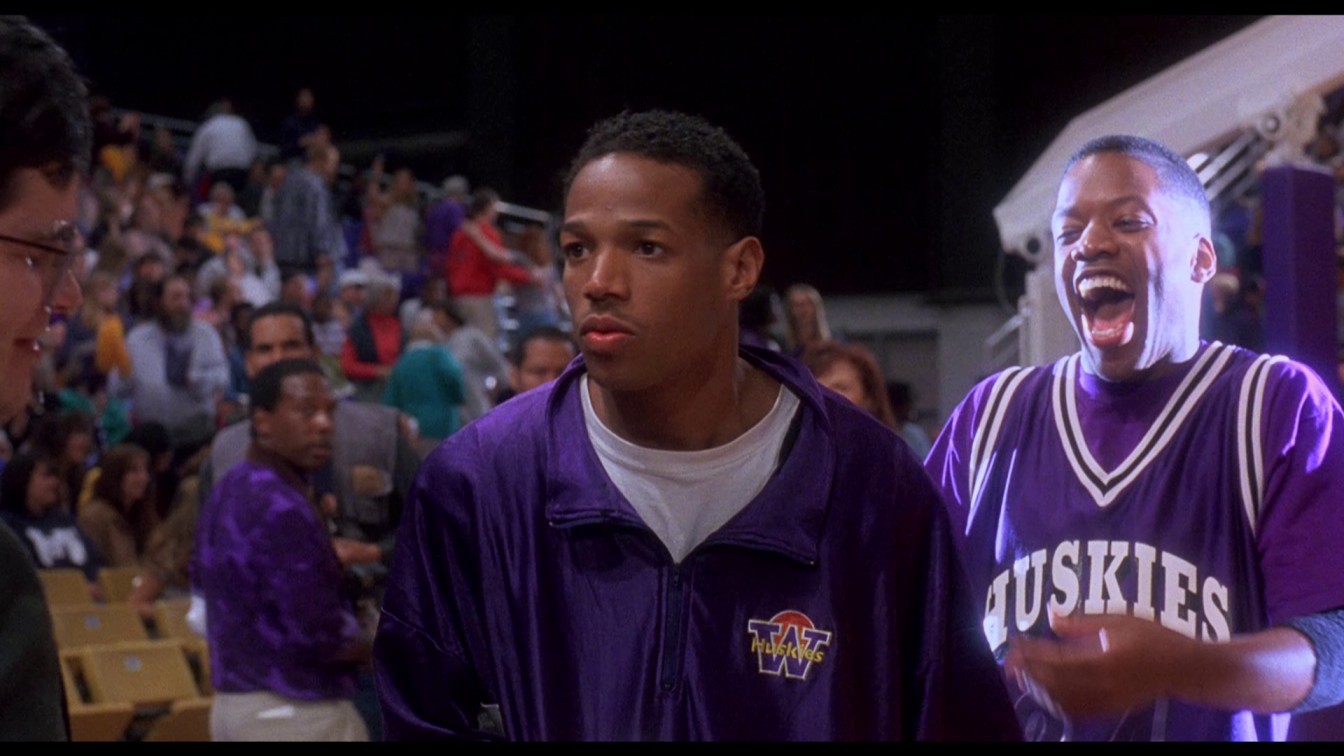 This comedy movie follows the already hard-hit college basketball team Washington Huskies, who suffer more heartbreak when they lose their star player Antoine on the court to a remarkable dunk. Yet, things change when Antoine returns as a spirit to help his brother Kenny drive the team to victory. The unique film with equally bizarre goals features Marlon Wayans, Kadeem Hardison, David Paymer, and Michael Michele. Even though 'The 6th Man' includes supernatural elements, it still recreates the essence of winning with a hidden talent, making the Randall Miller directorial the perfect movie to tune into next.
4. Rebound (2005)
Like Kamal in the remake of 'White Men Can't Jump', 'Rebound' features Roy McCormick, a man with a professional career who finds himself kicked on the sidelines due to his awful temper. However, unlike Kamal in 'White Men Can't Jump', Roy McCormick finds himself coaching a middle school basketball team instead of entering a tournament. To his surprise, he's welcomed by a group of rag-tag teenagers with little to show off.
As the coach develops relationships and rehabilitates the team, all things begin to align. The cast features Martin Lawrence, Eddy Martin, Steven Anthony Lawrence and Wendy Raquel Robinson. Like 'White Men Can't Jump', director Steve Carr's 'Rebound' follows a man's road to redemption and getting back on track.
3. Semi-Pro (2008)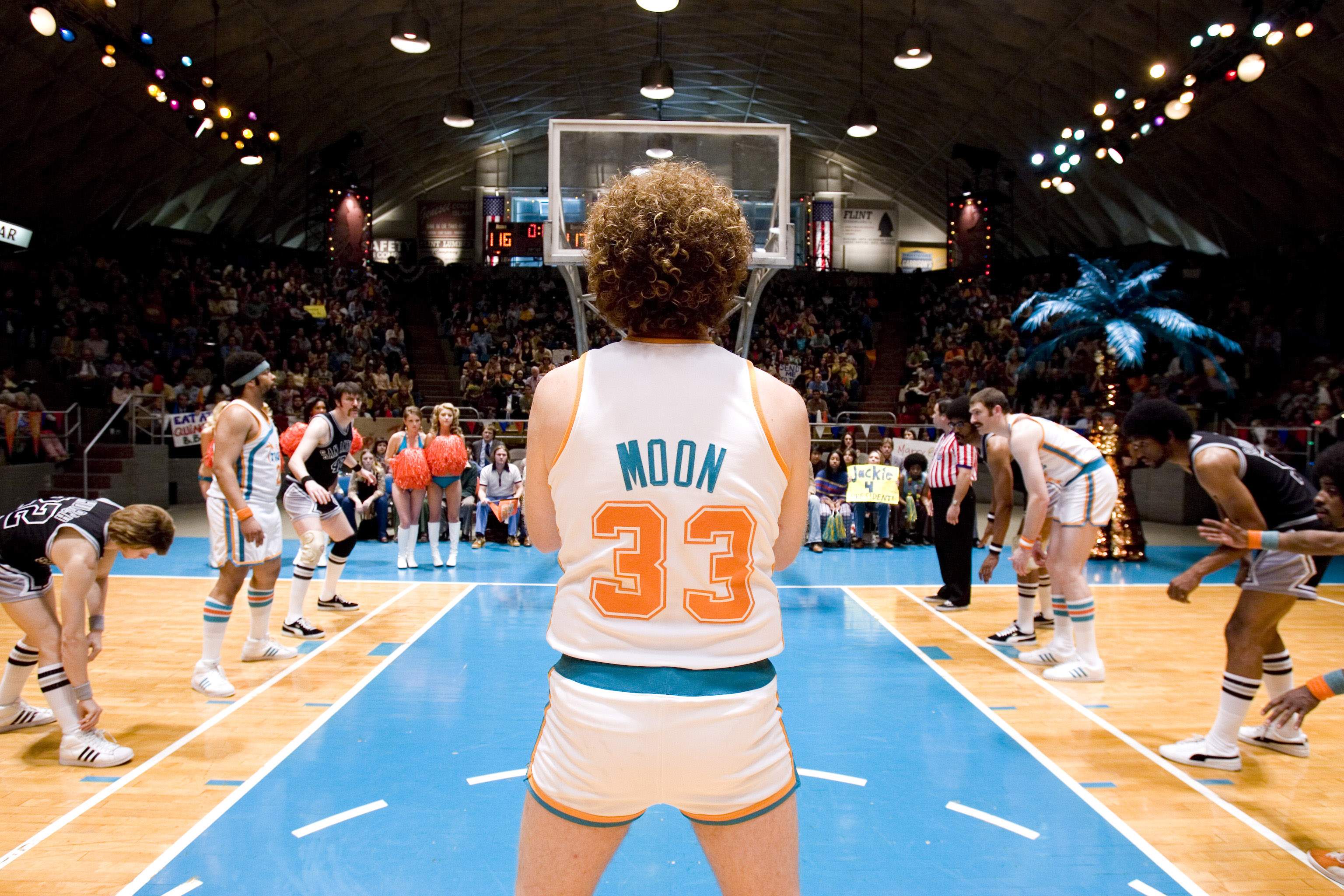 This sports comedy fiesta follows the story of Jackie Moon, a singer who uses the profits from his only hit single in 1976 to buy a basketball dream. However, with the worst team in the league and no chance of winning, kicking the team out of the league would be imminent. To ensure that his team is not merged and loses its spot, Jackie undertakes the behemoth task of turning things around and saving the team.
The star-studded cast features Will Ferrell, Woody Harrelson, Maura Tierney, Will Arnett, Andy Daly, David Koechner, and Rob Corddry. This parody film includes all the elements of a basketball fiesta as well. Like 'White Men Can't Jump', 'Semi-Pro', helmed by Kent Alterman, follows the story of a complete revival and turnaround from ground zero, just like Billy and Sidney's efforts to make money and get better.
2. Thunderstruck (2012)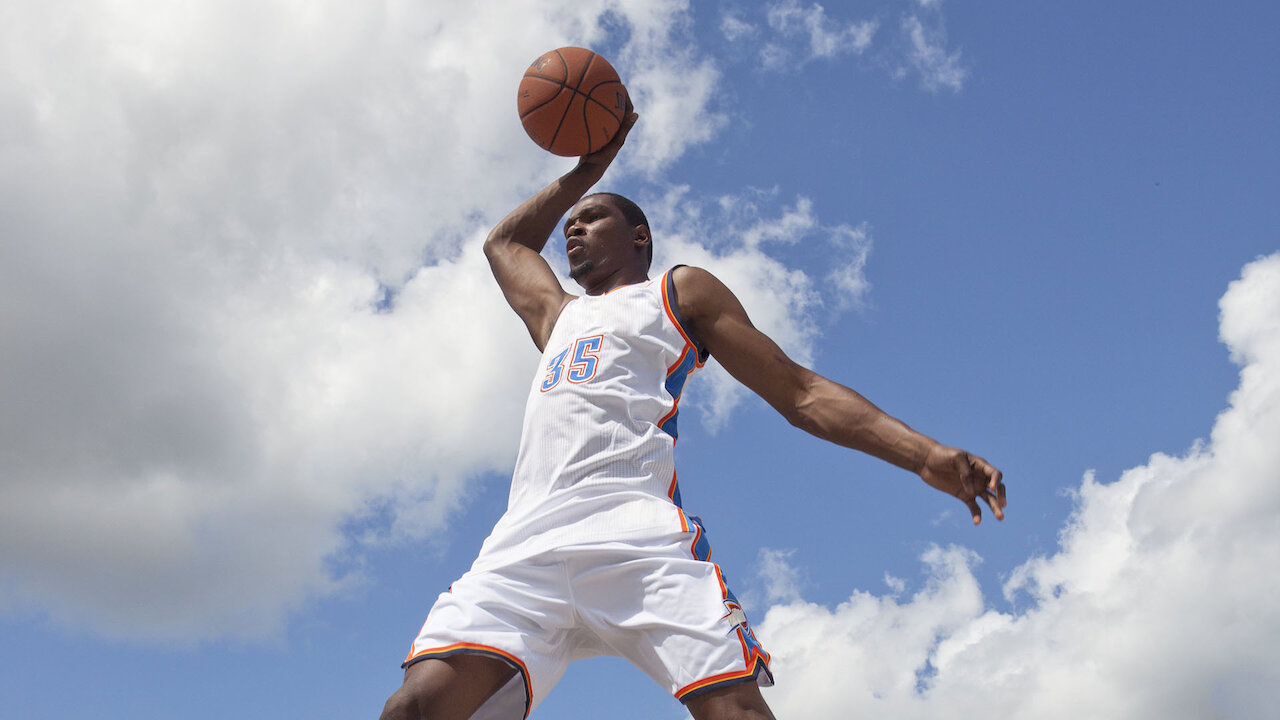 Another chaotic dynamic that features mystifying elements, 'Thunderstruck' follows the story of Brian, a hapless teen who ends up receiving his idol and basketball star Kevin Durant's skills and talent. While the switch makes him the star of his high school, it leaves the renowned basketball star unable to shoot on the court. With Kevin Durant, Taylor Gray, Jim Belushi, Tristin Mays and Brandon T. Jackson, director John Whitesell's 'Thunderstruck' may not include the same hustle as seen in 'White Men Can't Jump', but still includes a dynamic duo and their interchanging abilities.
1. Eddie (1996)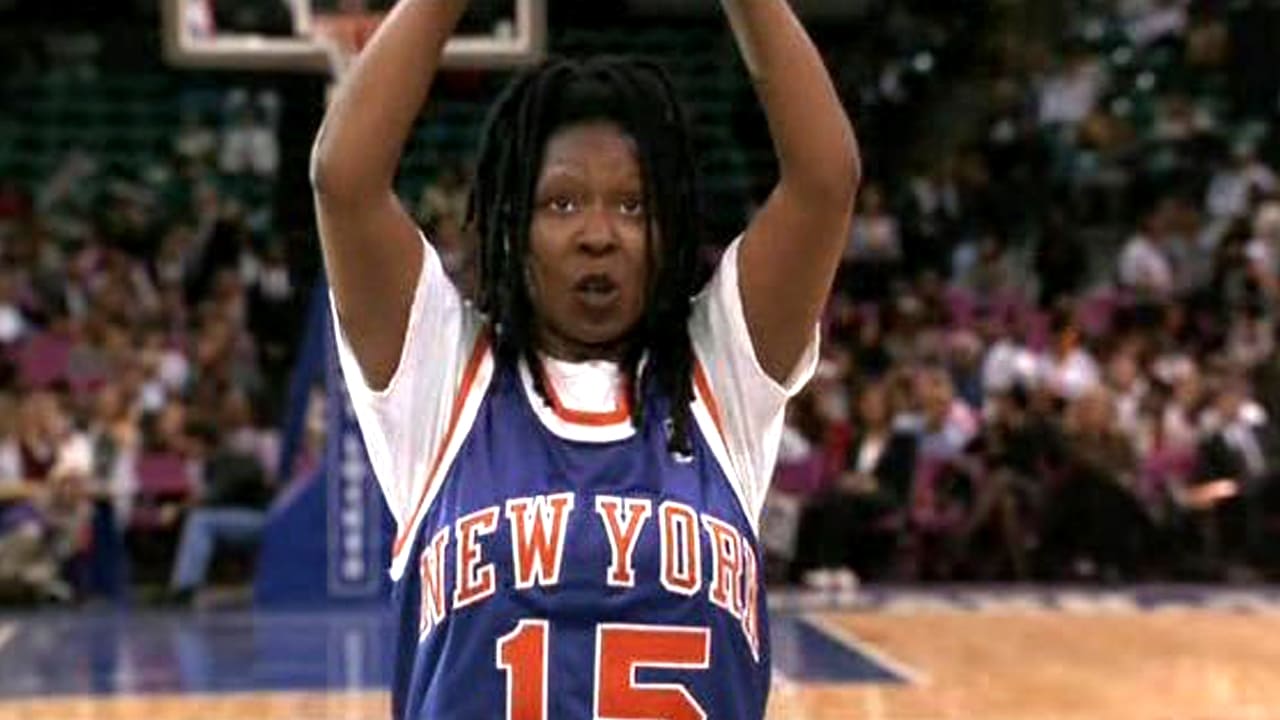 'White Men Can't Jump' attests to the fact that talent can be found in the most unlikely spaces. In a similar vein, 'Eddie' follows the story of Edwina "Eddie" Franklin, a chauffeur whose fanaticism for the New York Knicks leads her to enter a contest where she can become an honorary basketball assistant coach. When her directives turn out to be on the money, the team owner ends up making her the head coach.
Following an interesting turn of events, director Steve Rash coalesces comedy and sports effortlessly. With Whoopi Goldberg in the titular lead, the cast also features Frank Langella, Malik Sealy, Dennis Rodman, Dennis Farina and Rick Fox. So, if you enjoyed the unlikely talent of a white basketball player in 'White Men Can't Jump', then you'll find a chauffeur's ability to coach a renowned team equally funny.
Read More: Best Sports Biopics Ever Made