If there's one thing we know for sure about the Murdaugh family, it's that they were synonyms with the law in Low Country for nearly a century by filling the seat of the 14th Circuit Solicitor. Of course, their reputation has since taken a massive hit owing to a fourth-generation attorney's alleged myriad of offenses, but the fact they largely remain a dynasty simply can not be denied. So now, if you just wish to learn more about their history, their rise to fame, as well as their fall from grace — all based in South Carolina — through their family tree, we've got you covered.

First Generation: Randolph Murdaugh
Born on February 28, 1887, to Annie Marvin Davis Murdaugh and Josiah Putnam Murdaugh, as the youngest of their five, Randolph Murdaugh was the one to kickstart the power play for his family. Though the truth is he actually did this rather unwittingly by establishing a one-person law firm in Hampton the same year he graduated with his degree from the University of South Carolina in 1910. His pure intention was to represent local individuals as well as small businesses in every aspect of their legal needs, gradually helping him build not only his skills but also a good clientele.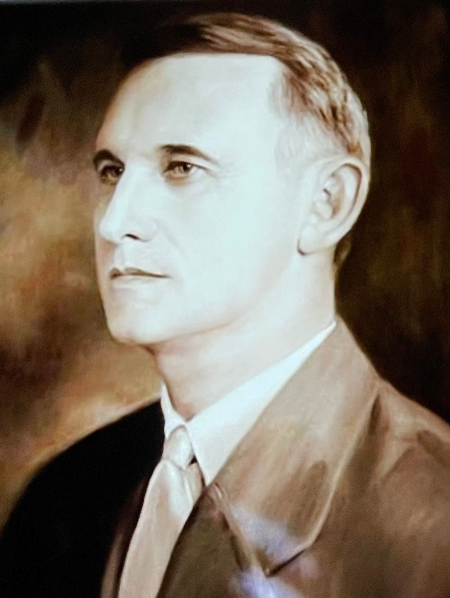 Randolph's quick success subsequently enabled him to expand the venture and even move forward in his personal life, resulting in him tying the knot with Etta Causey Harvey Murdaugh in 1914. A mere six years later, he was appointed solicitor in the 14th judicial circuit, just to hold this prestigious post until his tragic demise in 1940 from a collision between his vehicle and a train. He thus reportedly left behind his loving wife of 26 years, two then-adult sons, two elder brothers, his renowned law firm, plus the local daily newspaper he owned-operated, The Hampton County Herald.
Second Generation: Randolph "Buster" Murdaugh Jr.
As Etta Harvey and Randolph Murdaugh Sr.'s firstborn (January 9, 1915), Randolph "Buster" Murdaugh Jr. willingly followed in his father's footsteps to become a lawyer and essentially launch a tradition. He was hence able to take over the solicitor position at the young age of 25 in 1940 itself, by which point he was ostensibly already known for his courtroom prowess as well as his flair for the dramatics. Buster was actually run opposed merely twice during his total of 46 straight years in office, only to retire in 1986 when he felt like he had nothing more left to give in terms of his energy.
However, it's imperative to note his brother John Glen "Johnny" Murdaugh (August 27, 1918), took a completely different path by joining the United States Army as a paratrooper. And he was incredibly successful in his own right by becoming the highest decorated World War II veteran from Hampton County with a Silver Star, two Bronze Stars, plus two Purple Hearts. He died as a retired farmer at 68 on July 10, 1987, with his brother following him as a retired lawyer at 83 on February 5, 1998 — the latter passed nearly a year after his wife Gladys Murdaugh did at 81 on June 10, 1997.
Third Generation: Randolph "Randy" Murdaugh III
Born on October 25, 1939, as the only son of Gladys Marvin Murdaugh and Randolph "Buster" Murdaugh Jr., Randolph "Randy" Murdaugh III seemingly broke every bound as an attorney. He actually used to accompany his father to work from an early age, leading to him thoroughly falling in love with the courts, the chaos, as well as the confusion that comes with the profession. He thus followed tradition and enrolled at the University of South Carolina School of Law almost as soon as he was done with his Bachelor's Degree before jumping right into active field practice.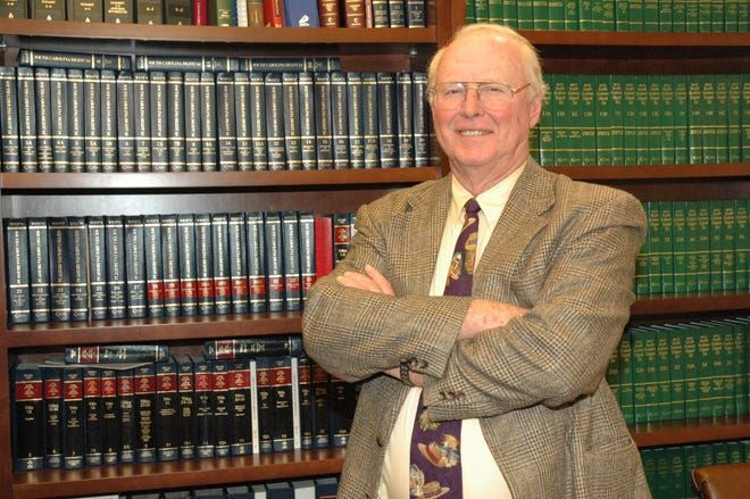 Randy then purportedly managed to establish a good name for himself on his own accord, eventuating in his being appointed to fill the 14th District solicitor vacancy created by his father in 1986 itself. The fact he later ran unopposed in each of the ensuing five elections he chose to be a part of, just to ultimately retire almost exactly two decades thereon in 2006, is honestly a massive achievement too. Though the reason he decided to step away was to return to the family law firm and work alongside his children, that is, until his health began failing — Randy passed away at 81 on June 10, 2021.
Fourth Generation: Lynn, Randy, Alex, and John Murdaugh
The fourth generation of the Murdaugh dynasty comprises the four children of Elizabeth "Libby" Alexander Murdaugh and Randolph "Randy" Murdaugh III, who'd apparently tied the knot in 1961. They are Lynn Murdaugh (1963), Randolph "Randy" Murdaugh IV (1966), Richard Alexander "Alex" Murdaugh (1968), and John Marvin Murdaugh (1970) — yet the two middle kids alone truly followed the family's path. In other words, while the former evolved into a Victim's Advocate at the 1st Circuit Solicitor's Office and the latter into a successful entrepreneur, Randy as well as Alex became lawyers.
The two University of South Carolina School of Law graduates hence joined the family firm almost as soon as they were able, unaware everything would turn upside down in 2021. After all, that's when Alex's wife and younger son were shot to death, he was accused of embezzling millions from their organization, found to have been conspiring a hit on himself, and believed to have abused his power in several ways. Then came the indictments; as of writing, the former lawyer faces 106 charges against him for financial fraud, conspiracies involving narcotics, and murder in connection to the 2021 double homicide. On the other hand, Randy continues to work at the family firm, all the while supporting Alex like the other siblings.
Fifth Generation: Buster and Paul Murdaugh
It's imperative to note that there is a fifth generation of ten Murdaughs following the four siblings, but Alex's two sons with Margaret "Maggie" Kennedy Branstetter Murdaugh are undoubtedly the most well-known. That's because while Richard Alexander "Buster" Murdaugh Jr. (April 11, 1996) continues to support their father, Paul Terry Murdaugh (April 14, 1999) was tragically killed at the age of 22 on June 7, 2021, alongside their 52-year-old mother. We should mention the former got kicked out of the University of South Carolina's law program in the spring of 2019 for plagiarism, so he currently resides in a modest one-bedroom condominium in Hilton Head Island with his girlfriend of around five years, lawyer Brooklynn White.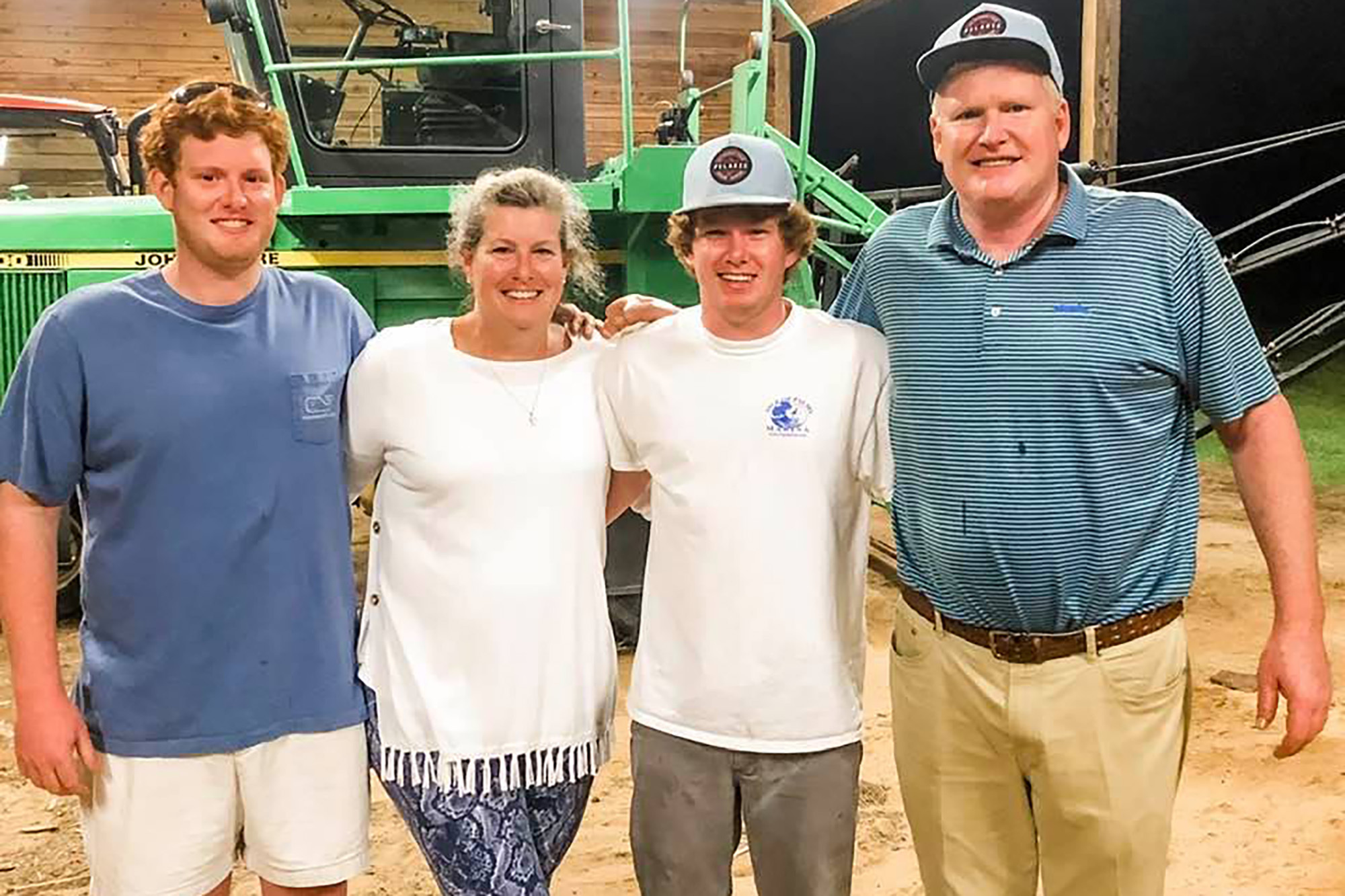 As for the remaining family members, Lynn Murdaugh shares two daughters and a son with her long-time husband, Allen Goettee, whereas Randolph "Randy" Murdaugh IV is a proud father of two college-aged daughters with Christy Michele Miley Murdaugh. Last but certainly not least, we have John Marvin Murdaugh, who has three children with his wife, Elizabeth Anne "Liz" Arnett Murdaugh.
Read More: How Did Alex Murdaugh's Wife and Son Die?