Sometimes, we wonder what it would be like to go into outer space and take a look at our gorgeous planet from a different point of view to grasp its true beauty, diversity, and vastness. However, since we obviously can't do that, we stick to documentaries that yield the same effect simply by focusing on not humans but the magnificence of nature and its various species. These productions actually go way beyond just the superficial and manage to highlight every aspect of the elements that make our enchanting world what it really is. So, here's the list of some incredible wildlife documentaries that are available to stream on Netflix right now.
7. Penguin Town (2021-)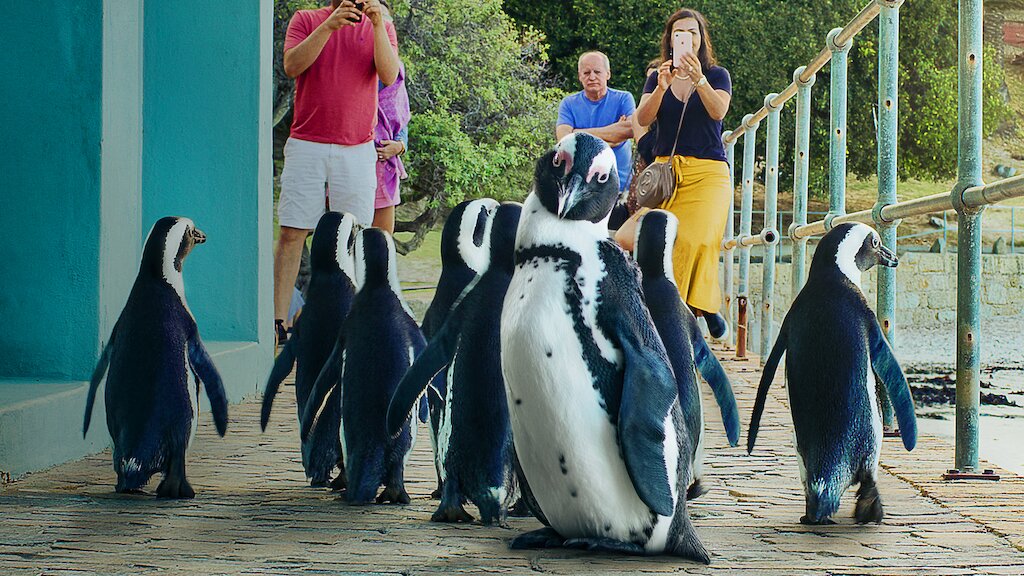 Set against the backdrop of Boulders Beach in Simon's Town, a suburb of Cape Town, South Africa, 'Penguin Town' can only be described as a feel-good documentary series. Now, this may sound weird, but it follows an eclectic (and endangered) group of penguins as they flock together in this picturesque location to find mates, raise their families, and of course, mix with the local humans. Narrated by Patton Oswalt ('The King of Queens'), it almost plays out like a reality series focused on the exquisite, mostly monogamous birds, yet it is frankly much more educating as well as entertaining. You can watch all its episodes here.
6. David Attenborough: A Life on Our Planet (2020)
As a natural historian and wildlife enthusiast, David Attenborough has explored every continent for his passion turned profession, through which he understands that humanity has an impact on every facet. However, in his 90+ years, the broadcaster has also come to realize that not everyone cares, leading him to recount his adventures, grieve the loss of some unique wild areas, and then offer a hope-filled optimistic view for the future. Therefore, if you wish to learn how to create a balance to better serve our nature, our wildlife, and our upcoming generations, you need to watch 'David Attenborough: A Life on Our Planet,' here.
5. The Ivory Game (2016)
'The Ivory Game' is a shocking documentary based on Africa's thriving ivory trade business, meaning that it digs deep into the nexus of poachers and Chinese merchants who handle huge, controversial deals involving the substance. Directors Kief Davidson and Richard Ladkani, along with their crew, had risked their lives and spent around 16 months undercover to collect the material for this film. They'd closely followed the brutal murder of wild elephants for their tusks and the complex system of trafficking ivory to China, taking us on a covert journey from Tanzania, Kenya, and Zambia to China, Hong Kong, Vietnam, and London. In other words, this documentary is a daring whistle-blower attempt and a clarion call for authorities, which you can stream right here.
4. Birders (2019)
Directed by Otilia Portillo Padua, 'Birders' is a short documentary that depicts the story of migrating birds and the people who absolutely adore them. This 37-minute movie essentially guides us through the bird-watching hotspots around the US-Mexico border, only to reveal how the vertebrates somehow end up bringing people closer together. They obviously don't understand politics, border control, or any other social constructs, meaning that their natural behavior eventually leads the passionate birdwatchers from both sides to focus on their similarities instead of differences. You can watch this film here.
3. Virunga (2014)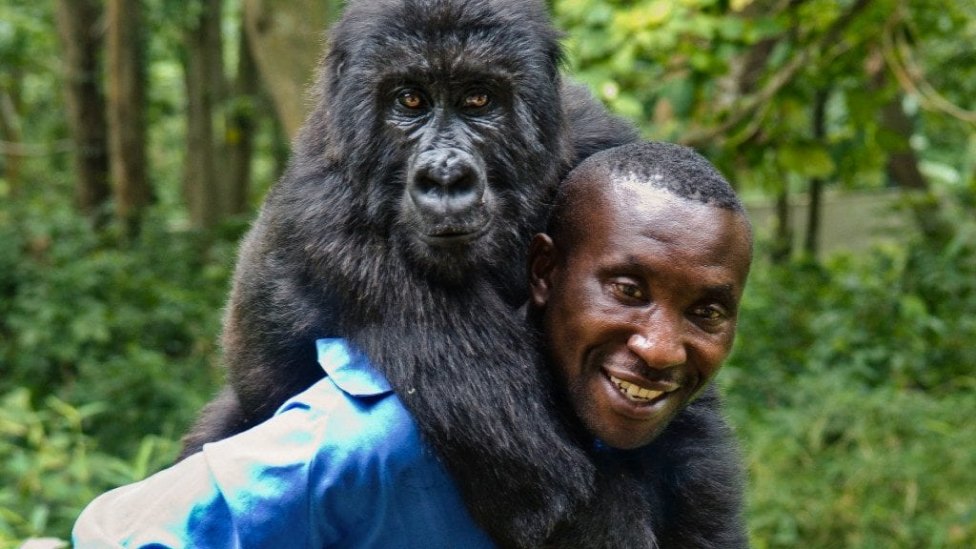 'Virunga' is a part investigative report and part documentary. Set in Congo's Virunga National Park against the backdrop of the bloody M23 riots in 2012, this movie centers around four ground rangers in their struggle to protect the park and its inhabitants. After all, when the mighty oil giant Soco International just opposite them, started oil exploration in the UNESCO World Heritage site, it placed the rare community of the world's largest mountain gorillas on the extinction map. Their numbers had already been dwindling at an alarming rate owing to civil war and illegal poaching, so this only made it worse.
The production thus gives viewers an intimate look into the creatures' lives, with a focus on the impact of political and social unrest on their seemingly peaceful existence in the park. Being one of the most bio-diverse areas across the globe, it is under constant threat of illegal poaching, meaning that as they, militia, and corporate forces scavenge on Congo's invaluable natural resources, the four rangers fight an intense battle in the name of nature as well as love. Written and directed by Orlando von Einsiedel, 'Virunga' has Leonardo DiCaprio as an executive producer. You can watch this inspiring tale here.
2. My Octopus Teacher (2020)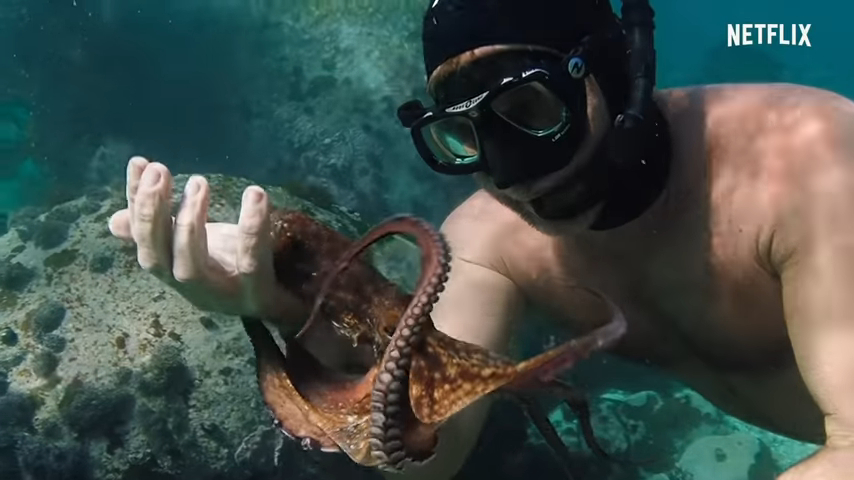 'My Octopus Teacher' is an Oscar-winning documentary that delves deep into the tale of filmmaker Craig Foster's meaningful bond with a female octopus back in the 2010s. He had first come across the young creature during an otherwise ordinary dive into a kelp forest in False Bay, near Cape Town, South Africa, but what he'd never expected was that he'd grow attached to her. In fact, she ended up providing him with a mentor-like relationship, where they surpassed all needs for words to help him learn crucial life lessons that served a purpose both in the water and out. You can watch this extraordinary film here.
1. Our Planet (2019)
'Our Planet' follows the footsteps of the renowned documentaries of the BBC Natural History Unit. Narrated by David Attenborough, it warns us that the wonders of our world are not for eternity through an innovative way of storytelling — by superimposing the cautionary commentary over stunning images of nature/wildlife. In short, while its visuals are incredibly engaging and beautiful, the voice-over looms over our heads like a ticking, dark cloud. The show further discusses the impact of global warming and climate change on wildlife in detail to make its message perfectly clear — if we don't do anything to help/improve now, it'll be too late. You can watch this eight-parter here.
Read More: Best Paranormal Documentaries on Netflix