Home and Garden Television, i.e., HGTV, is the channel that explicitly focuses on home renovation and designing. It is great for the people who are in the early stages of the same business. They can watch the best in business at work and learn from them. So, it is basically an education for such people. For the rest of us, HGTV's programmes are a great way to envision the kind of house we'd want for ourselves. What's better is that it is not just stuff for dreams. You can learn how to get that house and how much it will cost you. But, it's not just about education. These programmes also have entertainment, and sometimes emotional, value. You'll get to see common people, know their story, and might even relate to their experiences.
To spice up the menu, HGTV tries to bring new concepts for its programmes so that their viewers are not bored by watching the same thing over and over again. Its most recent shows prove that. 'Say Yes to the Nest', released in March, focuses on newlyweds and their quest to buy the perfect house for themselves. 'While You Were Out Reboot' is an exciting program where people's houses are renovated while they are out, the accomplice being someone close to them. So, you see, there is something for every demographic here. With all that said now, here's the list of upcoming new HGTV series coming out in 2019 and 2020. We hope that these latest HGTV shows are as good as some of the recent releases.
5. Stay or Sell (TBA)
Everyone has an idea of their dream house. But as it happens, you might not get such a house on the first strike. You'll have to make do with you can have currently and when the opportunity arises, you can move on to a better place. Or if you realize that you like this place now, you can choose to renovate it. If you are in Minnesota, then Brad and Heather Fox can help you with it. The couple is in the business of real estate and renovation. They have been doing this job for a long time, so they'll know exactly how to deliver what you want from your house. If you want to live in the same house but want to make it better, they'll do just that. Their expertise will turn the place into how you had imagined it in your dreams.
But this is not the only thing that they'll offer you. There is another prospect on the table, and if you like it, you might actually get to become their neighbours. The Fox couple has been working on some houses in the close surroundings of the area that they live in. It is one of the best places in Minnesota and has some beautiful houses. So, here's what you can do — you can choose to stay back and live in the same house with a few changes. Or, if you want, you can leave it altogether and find a new place for yourself. Brad and Heather will be with you along the whole way to help you decide the better choice for yourself.
4. Extreme Makeover: Home Edition (2020)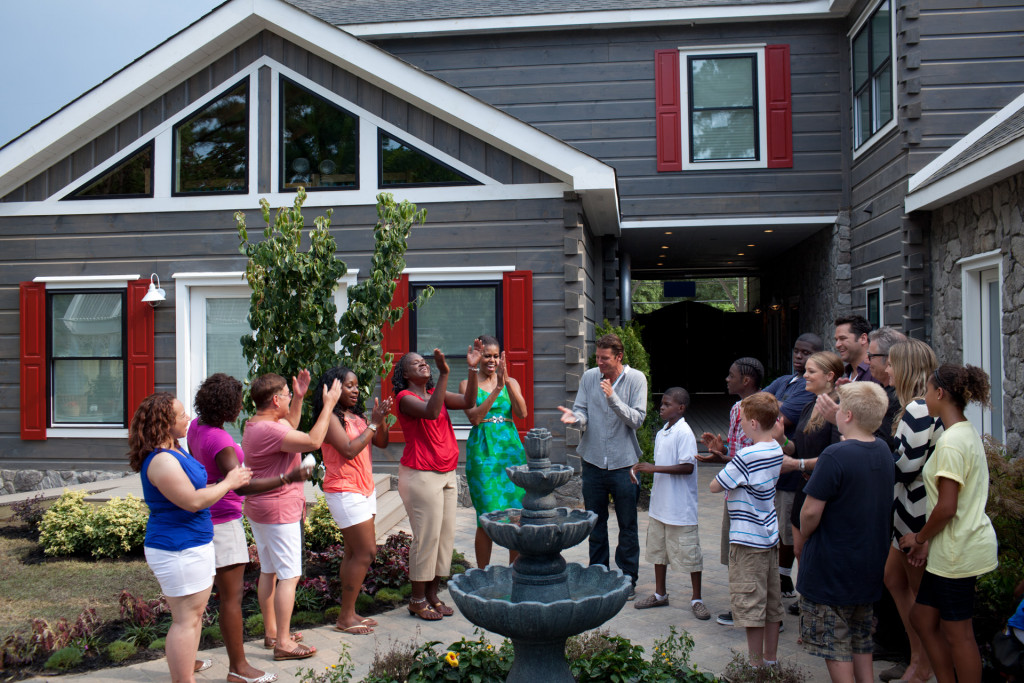 Whenever you watch a home improvement show, you must think that the people on it, both the client and the host, are well-off people. Because, honestly, rarely does any common person indulge themselves in such expensively beautiful things. Do I want the house that I see on my television? Definitely! Do I have the means and, more importantly, the money to achieve it? Not even close! Everyone lives in a house that they can afford. There can be a lot of reasons for not having the monetary funds to match your dreams. Sitting on the couch and watching TV the whole day and not having a job is number one on that list! (I'm glad for you if you didn't say "check".)
However, there are families who are going through some bad times and that's why they can't turn their house into a better place. 'Extreme Makeover: Home Edition' is a show that ran on ABC for nine seasons. It is hosted by Ty Pennington and shows him helping various people renovate and redesign their buildings. The participants in the show were mostly the people who had faced some sort of tragedy. Like if your house was damaged by any natural calamity, or if you have recently been through a loss that has hit it hard on your family's financial situation, or if someone's really sick in your family that most of the money is directed towards their treatment, then this show is here to help you. Set to air next year, 'Extreme Makeover: Home Edition' has received a reboot from HGTV. Another great thing about this show is that it doesn't limit itself to just renovating houses. It could be a school, or a community building, any place that needs help will find it here.
3. Unspouse My House (TBA)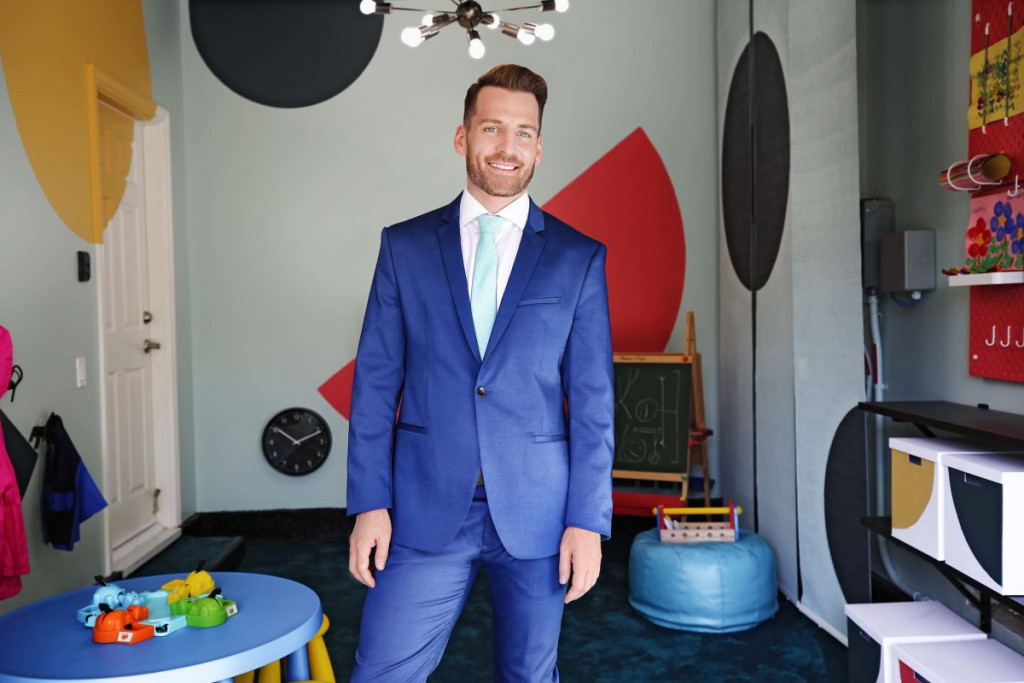 If one begins to think of it, breakups are very much like hangovers! You wish you hadn't gotten into in the first place, but you admit that it was a very enjoyable experience while it lasted. But now that it's over, you want all traces of it gone because the effect of its remnants is just too much for your senses to bear! So, you start cleaning up, because only then can you move on. While it is easy to throw out things of the other person when you weren't effectively living together, it becomes much more difficult to cleanse your house of their presence when you were. If you are facing such a problem, then 'Unspouse My House' is just the show for you.
This show stars Orlando Soria, the renovation expert who helps you get rid of any and everything you want to be changed in your house. You can indulge yourself in the process of tearing down the walls, and busy your mind to think about all the ways you can redesign your house or a particular part of it. A great physical and mental exercise to get your mind off of bad things and directing your energies towards better goals. Consider it as hitting the gym — you'll be losing some pounds (!), but once you get rid of the toxicity and rebuild yourself (self being the house in this case), you'll feel fresher and more comfortable in your dwelling. Add this to your "how to get over a breakup" list!
2. Christina on the Coast (2019)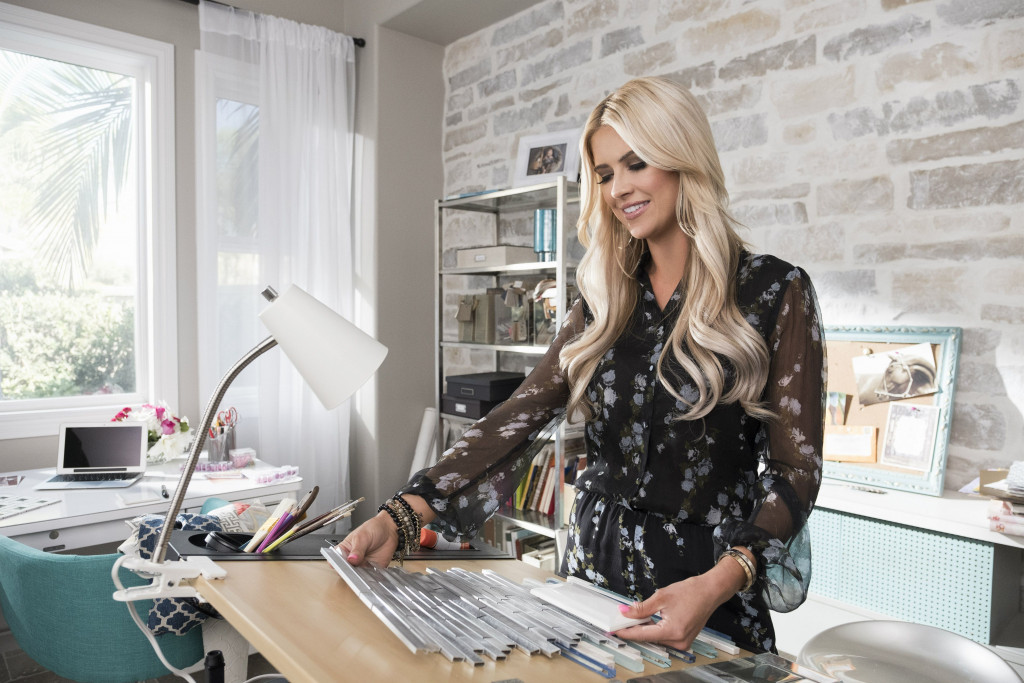 Christina Anstead is best known for HGTV's house renovating show 'Flip or Flop' which she hosted along with her ex-husband, Tarek El Moussa. The two of them had been working together for a long time before they were signed by the network to host their own program. In 'Flip or Flop', Christina and Tarek found dilapidated houses and came up with the plans to completely change the condition of the house and make it all new to be sent back into the market. The show was a great hit for HGTV, and its success allowed Christina to get her own spin-off which is set to air in May. In her previous alliance with Tarek, Christina was mostly involved in coming up with designs for the new house. Her work had always been less about renovating, of tearing something down and creating something else, entirely different in its place. Her work had been about taking what she had and changing the look of that place by providing the best designing possible to it.
In her new show, 'Christina on the Coast', she'll be focusing on exactly this. The first episode of the show features her designing her own house. As is the tradition of home improvement shows, they don't just talk about houses, but also focus on the personal story of the people involved with that house. In a similar manner, the first episode focuses on Christina's personal life, which is what the audience is pretty invested in, while she designs her house, accordingly. The following episodes show her working with other people.
Read More: Upcoming CW Shows
1. Property Brothers: Forever Homes (2019)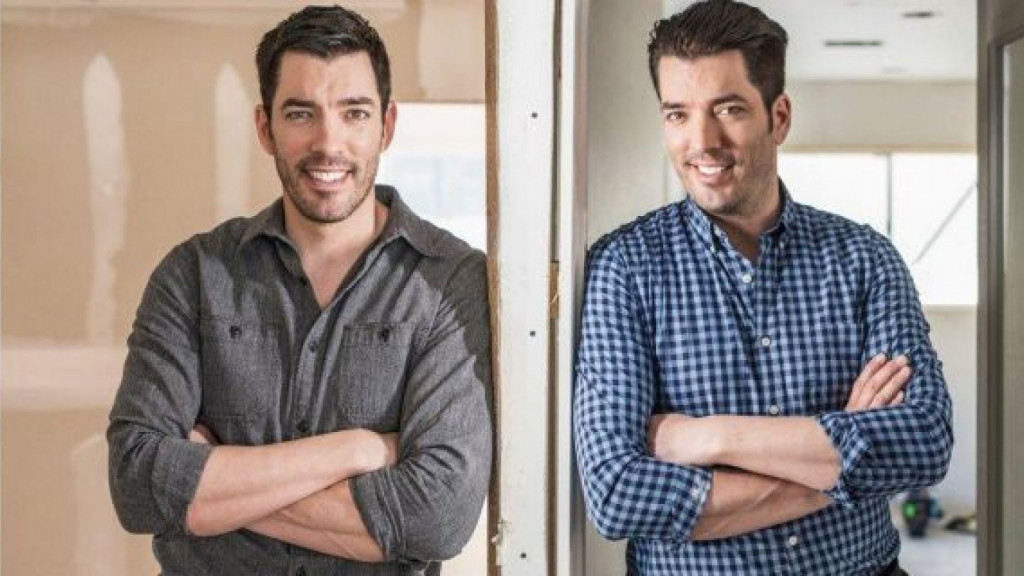 While buying a home, the most important thing to consider is whether the one that you want fits in your current budget. If the money is tight, you have to make do with the best you can get in your price range. The good part is that you won't have to stick to the same thing forever. Once you have your house, you can make renovations whenever you want wherever you want. The house can be turned into whatever you want. However, as so often happens in life, you get caught up in other things. You have already spent a lot of money on buying the house, but the expenditure doesn't stop there. One thing after another follows and before you know it, years have passed by and you are still living in the house that is exactly as it was when you bought it. If you are one of those people, then 'Property Brothers: Forever Homes' might stir back your enthusiasm to get those changes done once and for all.
The twins, Drew and Jonathan Scott, known for their home renovation programs like 'Property Brothers' and 'Brother vs Brother', have reunited with HGTV to bring a program where they help people renovate their houses. These are the common people, the ones who have not been able to work on their dream house. One couple per episode will get a chance to work with these master renovators. They take the couple on a tour to other houses to give them an idea of how renovation works and what they might or might not want for their own house. They're also given an idea of how much money it will cost them to get everything done, so they can carefully consider their budget before moving on. You could be one of those people who get the chance to work with the twins. But don't be disheartened if you're not. The experience of these couples will surely give you an idea or two about how to move things along about your own house.
Read More: Upcoming MTV Shows