Every year Hollywood makes a lot of movies in different genres which of them also get released in Hindi. In 2017-18 many Hollywood movies are released in India. For Indian fans, Hollywood movies are always a great and different experience. Here is the list of new Hollywood movies you can watch in Hindi.
10. Annabelle Creation (2017)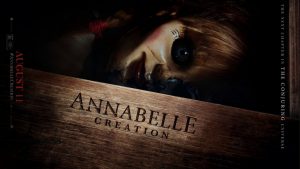 Annabelle creation is a prequel to the movie Annabelle (2014). This movie is about the Annabelle doll and its origin i.e. how it is created, how it becomes possessed and the horror that it inflicted on an orphanage. Two young girls Janice (Talitha Bateman) and Linda (Lulu Wilson) and they are at an orphanage. Throughout the film, their friendship is tested because there is a presence there that is trying to rip them apart. Director D. Sandburg utilizes the things that are most important in a horror film to build scares, sound design and cinematography are immaculate.
Read More: Best Movies of All Time
9. Jumanji: Welcome To Jungle (2017)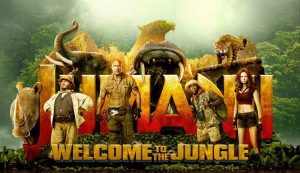 Jumanji: Welcome To Jungle is a sequel to movie Jumanji came in 1995. It's four kids who are stuck in a detention who find an old game console. They want to pass the time so they chose the characters they want to play and they get sucked into the world of Jumanji and these kids are now being portrayed by their avatars. The film has fun with the way a video game would play out. The four characters meet non-player characters, somebody that's supposed to take them someplace and they just say the same stuff over and over again because that's what the video game wants this characters to do. Fortunately, Jumanji: Welcome to Jungle manages to mostly maintain the quirky humor of the previous film.
Read More: Best Incest Movies
8. Star Wars The Last Jedi (2017)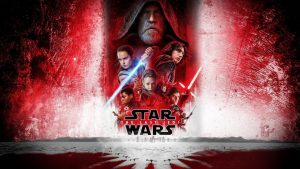 As Force Awakens previous part of this movie ended with cliffhanger Rey extending that lightsaber out to Luke and this film answers that question. This movie has some of the best action sequences in the entire Star War saga. It has compelling and conflicted villain and has tons of surprises. Overall this movie is very good if you watched the Star War series then you are surely going to like this part and also like this part you can watch all the parts of Star Wars in Hindi.
Read More: Best Game of Thrones Sex Scenes
7. IT (2017)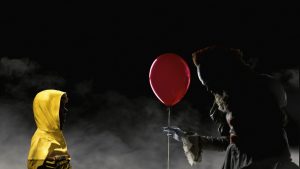 IT is a feature film adaptation of Stephen King's famous book. A bunch of kids who are part of the losers club, a bunch of unpopular kids who bands together in Derry Maine to fight against Pennywise (Bill Skarsgard) the dancing clown a demonic entity that feeds off of their fear. The movie does justice to the greatest strengths of the novel and wisely omits the parts of the novel that didn't work. This film just focuses on the kids and their young lives dealing with the things they are most afraid of. The kids in the movie are phenomenal and they have done their job greatly. This movie is one of the best horror movies you are ever going to watch.
Related: Movies Similar to Black Panther
6. Spider-Man Homecoming (2017)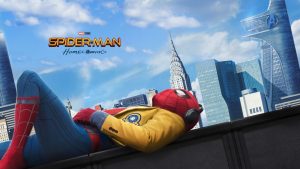 This is the sixth big-screen Spider-Man adaptation we have seen since 2002. Peter Parker (Tom Holland) who is in high school has different problems like he has to get to school on time, he is got to make homecoming dance. In this movie, Peter Parker starts to follow the bad guys when he tells about this to Tony Stark (Roberts Downy Jr.) he says to stay away from that he will take care of that situation. When Peter takes this matter into his own hand and tries to stop bad guys. Tom Holland portrayed both Spider-Man and Peter Parker beautifully. Robert Downy Jr's appearance in the film was of course entertaining. It is well directed well acted and it's a great interpretation of a character.
Read More: Horror Movies Online
5. The War Of Planet Of The Apes (2017)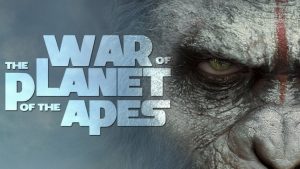 In first two parts of the film we have seen the Apes rise to take over humankind and in the second part dawn of new era in which Apes are ruling over the earth. In this part, there is a war between the last remaining human and the vastly intelligent apes. War of the planet of the apes is one of the best trilogies. This is bleak and brutal uncompromising movie from the opening scene to the final one it's jaw-dropping. Very important moments that set up Caesar (Andy Serkis) path of revenge told entirely silent with just music and performance and it is the definition of epic.
Related: All Planet of the Apes Movies, Ranked
4. Thor: Ragnarok (2017)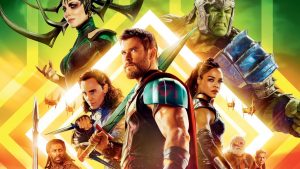 Thor lost his hammer in a battle with Hella (Cale Blanchett) and crash-lands on Sakaar where he is imprisoned and forced to fight Hulk (Mark Ruffalo) in a gladiator battle while Hella the goddess of death threatens to destroy all of Asgard. This movie is a major boost fun and a great scene of freshness. Everyone in this movie steals the movie there was not one specific character that stole the film. Everyone has done such a great job that they all stole the movie. This is a movie that is so enjoyable to experience after a while you will just forget you are watching.
Related: Marvel Movies Timeline Explained
3. John Wick Chapter 2 (2018)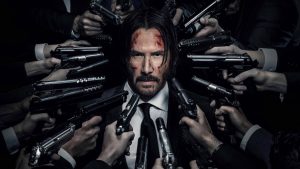 It is also a sequel to movie John Wick which comes in 2014. John Wick (Keanu Reeves) is back and someone is in his sights and he wants to kill him that is all John Wick Chapter 2. One of the best things about John Wick is the organization that you learn exists is this world John Wick was once a part of John Wick is very much so a modern day mobster movie. Insane amazing stunt work, on the ground hand-to-hand combat all of this very tastefully done in the movie and the best part about the movie is leading actor Keanu Reeves.
Related: Best Keanu Reeves Movies
2. Black Panther (2018)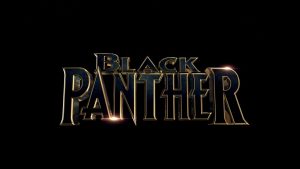 This movie tells the story of T'challa (Chadwick Boseman) who is about to be crowned king of Wakanda a secret city in the middle of Africa. At first it seemed like this is a responsibility he could easily step into but eventually, he learns that there is a lot of hardships with being a king of this nation. A lot of problem arises when his kinship is challenged by Killmonger (Michel B. Jorden). Killmonger is such great villain beyond the fact that Michal B. Jorden gives a charismatic performance and hence he is one of the best Marvel villains so far.
Read More: Free Movie Streaming Websites
1. Coco (2017)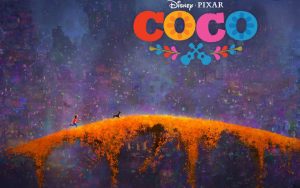 Coco is one of the Pixar's best-animated movie so far. A young boy Miguel (Anthony Gonzalez) really wants to be a musician. He looks up to his idol Emesto De La Cruz (Benjamin Bratt) the most famous musician he knows of. He has a special attic hideaway dedicated to this musician where he watches old VHS tapes of De La Cruz's performance. His family wants him to become a shoemaker like all his relatives. Music is pretty much banned in his family so one day he decides to steel De La Cruz's guitar from his grave and in so doing finds himself in the land of dead. Ther he must try to find his passed away relatives to try to connect with them and figure out why exactly music to viewed as a curse in his family. As a story, it's really beautiful and very touching. The music and the animation is really good.