With all their fuzzy cuddly bears, to the cute looking animals to the fairy tales and flights of imagination, animated movies sure are box office giants that no one wants to go up against. Sure, superhero movies may be all the fad now, but I am pretty sure that the combined tally of animated movies in the 21st Century would be way higher than those of superhero movies, and ditto for the quality, if we are counting in a median figure. The primary reason for that is the sheer number and demographic of audience that they draw in, especially family audiences, and that too, the world over. Think about it. A domestic drama highlighting American values, or a simple-minded, fun filled animated film with almost universal messages of love, care or simpler themes? Even to cineastes who do this for a living, not very much unlike me, the choice tends to tip toward the latter.
Anyhow, narrowing into the reason why we are here — to talk about the possible next instalment in an animated franchise that quite possibly has the most number of instalments to date: the 'Ice Age' series of films. In a world where even the most lucrative ones, including 'Toy Story' that still has it going with its fourth (and possibly final) film out recently after a gap of eight years, 'Kung Fu Panda', that is struggling to get a fourth film made, and 'Madagascar', that seems to have called the cards after a trilogy, the 'Ice Age' films have managed to get five of these movies made, two of them major box office successes, despite critics and audience both suggesting waning interest in the franchise with every successive instalment. All that said, things may not be looking too good for a sixth one. Here we are examining the possibilities. Read on.
Will There be an Ice Age 6?
There is an extremely interesting trend at the very heart of the Ice Age movies and the collections story they have presented with every successive release, that may very well be the reason for these movies continuing getting made, and also the key to whether a sixth one happens or not. That trend is the rising disparity in between the domestic and the international collections of the 'Ice Age' films with every upcoming release, and it would seem that despite the increasingly declining critical score, it's the money that the franchise has been collecting from overseas locations it is released in that is keeping the franchise afloat.
Upto roughly 70-80% of the franchise's overall cume has been from international markets, especially when the franchise got up to the dizzying highs of the third film, 'Dawn of the Dinosaurs' bringing in more than $880 Million in global figures. That's one reason for the studio to keep it going, right there, even if the fifth one, 'Collision Course' tanked with roughly $60 Million domestic and $340 Million from other territories. A disappointing sum by all means looking at the franchise's successful history, but the trend still holds.
If there is a 'for' argument, there are, contrarily so, tens that are against. I am not even going to consider that with every subsequent entry in the franchise, the critical score has dwindled too, because it's the money that really matters here. The major factor impacting the production of a sixth 'Ice Age' film is also the major factor impacting the production of every other film in Hollywood: the acquisition of Fox by Disney. Since the reigns have shifted over, this Fox distributed franchise may find its fate resting in the hands of the mouse house that sure has its own enviable animation line to boast of. The fate of the sixth film might just be what they decide to call it a day on this franchise. Considering both facets, I think we all know which direction the scales might tip toward.
Ice Age 6 Plot: What Could It Be About?
Coming to the actual prospects of a sequel, Galen T. Chu, co-director of 'Collision Course' seemed very hopeful on the possibility of a sixth film when the fifth one released, but was skeptical about the box office fate of the film. However, this was back in 2016 and the Disney Fox deal hadn't come into play back then. All has been quiet on the western front since, although a few have spoken up in the favour of there being a sixth film, noting how it could be the very redemption that the series was looking for, given "how the franchise was moving further into absurdity and further away from leaving any lasting emotional impact on the audience".
Another look at the outlandish approach that the third, fourth and especially the fifth film took should really put into perspective what is being said here. A notable route would be to bring back the humans to the scene with the sixth film, a formula from the first film that clearly seemed to work from the first film. Pixar and Disney have shown that you don't really need humans to establish a lasting emotional connect with the audience, but the first 'Ice Age' film that is in question here worked, not because of the humans in it, but the unique relationship that our main players: Sid, Manny and Diego tended to develop with them, especially the baby Roshan, despite the historical spat.
If all else fails, there always is Scrat and his pursuit of his ever elusive acorn. There still is a better love story waiting to be told in the 21st Century, and I am waiting. I could watch an endless gag-reel of Scrat pursuing his acorn and getting one-upped by his predestined fate, and not get bored still. He may be the franchise's final salvation, although real talk, let's hope it doesn't come to that.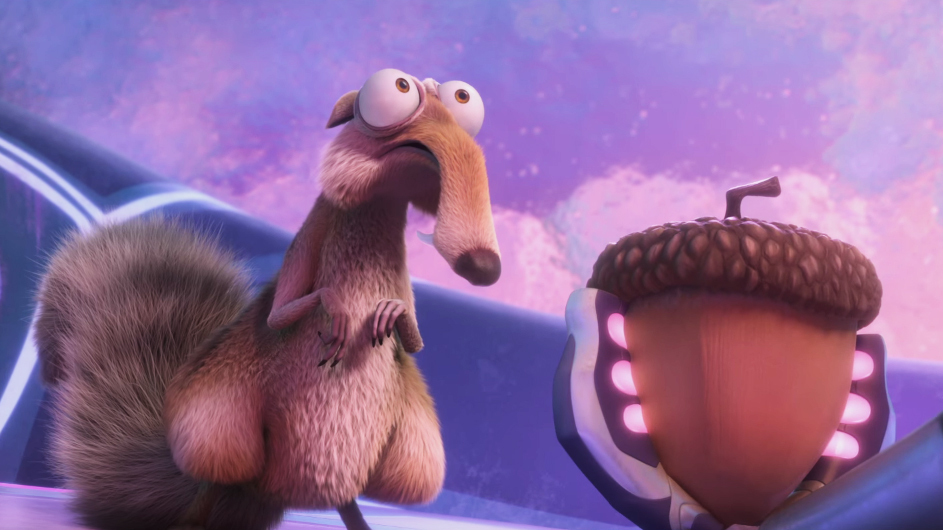 There has also been talk of a proposed TV show, transforming the franchise into a TV only property due to air on one of Disney's properties, primarily Disney+, but further developments seem to have died down on this. The 'Ice Age' franchise is no alien to the TV arena, with a major amount of its overall $6 Billion evaluation coming from TV sources, shorts, Christmas specials, and merchandising, apart from the five canon movies theatrically released. However, given the current predicament the franchise seems to have landed itself in, and a completely packed line-up for Disney+ 's own original shows, this one seems far from happening too.
Ice Age 6 Cast: Who Is In It?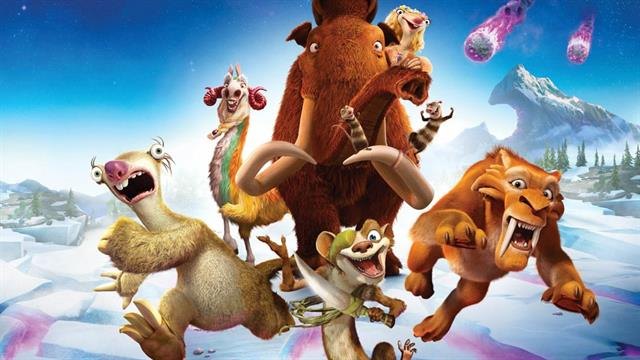 Assuming that a sixth one gets made, we can expect the entire gang to be back together with several new additions, including the voices of franchise regulars Ray Romano as Manny; John Leguizamo as Sid; Denis Leary as Diego; Chris Wedge as Scrat; Queen Latifah as Ellie; Seann William Scott as Crash; Josh Peck as Eddie; Simon Pegg as Buck; Keke Palmer as Peaches; Wanda Sykes as Granny; Jennifer Lopez as Shira; and Adam Devine as Julian, the latest addition to the cast, including a host of others in a supporting capacity.
Ice Age 6 Crew: Who Is Behind It?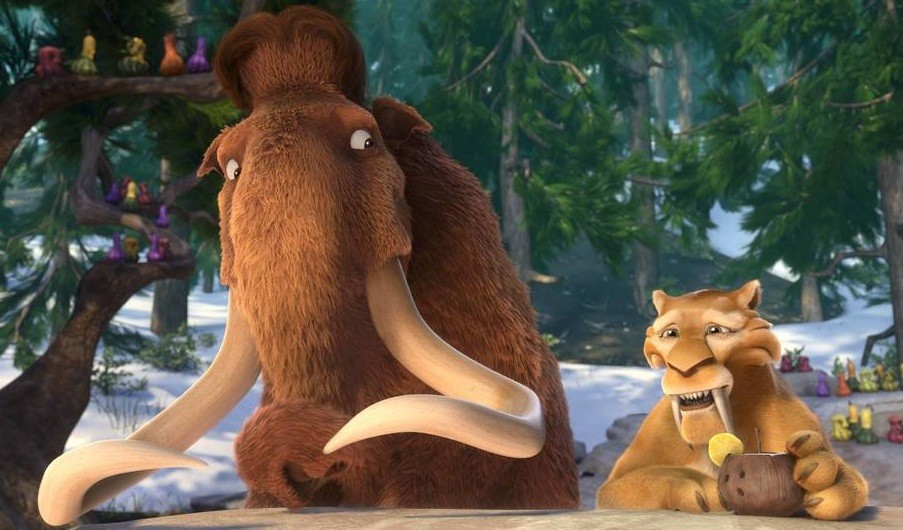 The franchise hasn't seen recurring directors after Carlos Saldanha, who co-directed the first 'Ice Age' along with Chris Wedge and helmed the second and third; so it is imperative to assume that if a sixth one happens, it will be eyeing new captains for the wayward ship, and the lacklustre reception towards 'Collision Course' would seem to cement that. However, we are far from arriving at that news since even a sixth one being in development isn't confirmed as of now. The only confirmation about the people behind it is that the film, provided it does get made, will be distributed by Disney, pretty much like every second movie getting made nowadays.
Ice Age 6 Release Date: When Will It Premiere?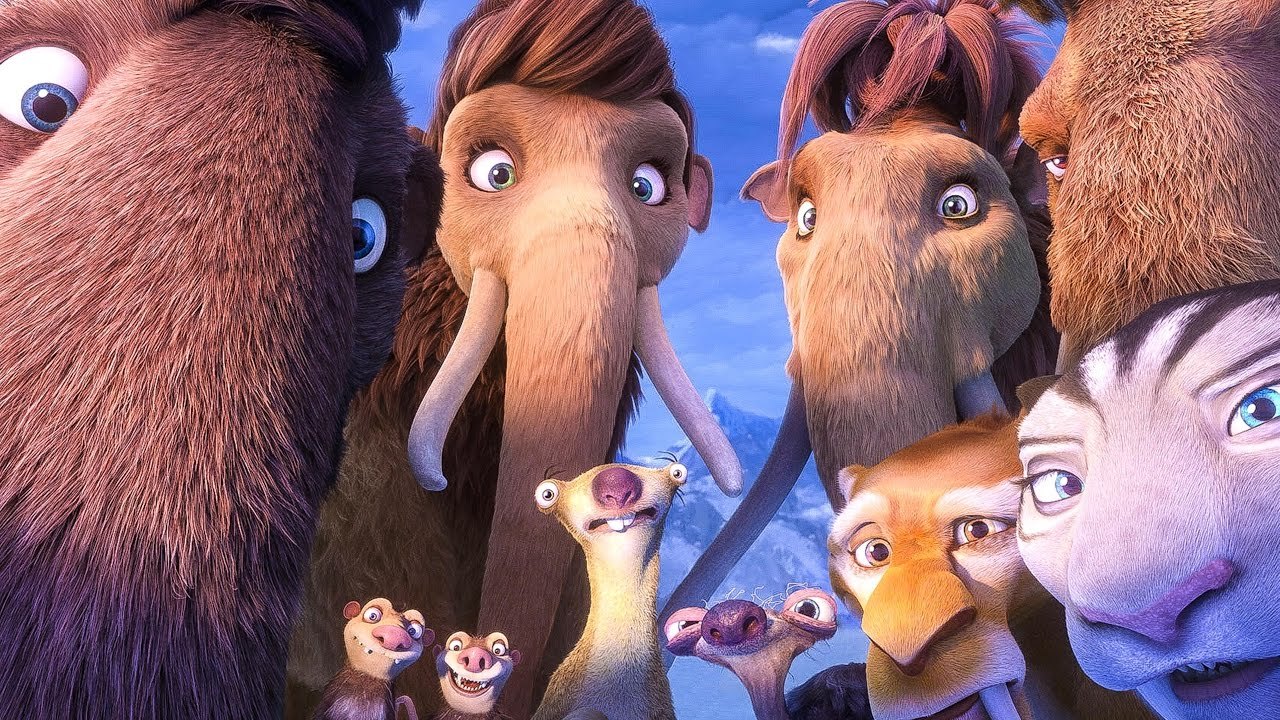 Yet again, we find ourselves extrapolating on an assumption that a sequel would happen. It's been three years since any chatter has been heard on this front, and it's very likely it won't be coming for a long time. Don't expect to hear any developments on this either until Disney clears its current slate, chock full of releases until 2022.
Read More in Previews: 1917 | Ms. Marvel Series