Zombie games show no signs of slowing down in the next few years, which is great news for everyone. This genre has given rise to some stellar action, intelligent mechanics, and in special cases, an astonishing level of depth in storytelling. Without further ado, here is the list of most anticipated new zombie games coming out within next few years (2019, 2020).
12. Overkill's The Walking Dead (2019)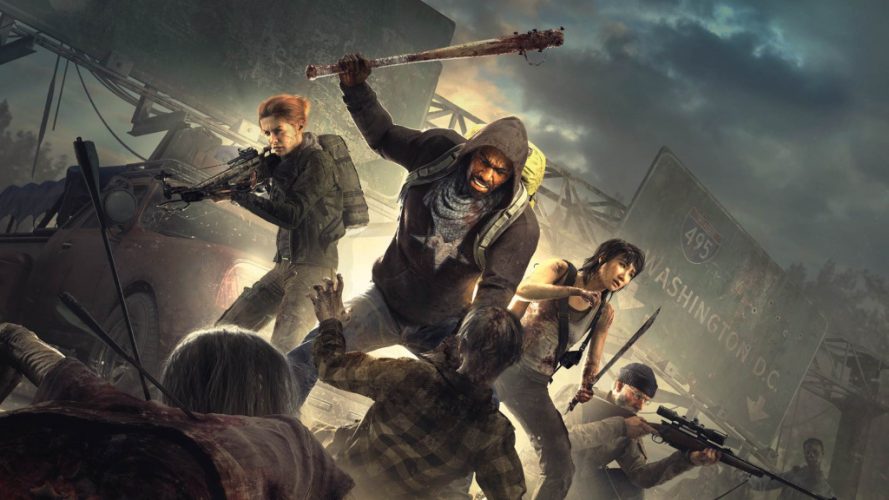 'The Walking Dead' has been a near ubiquitous franchise with its far-reaching impact across media. From the original comic book series to the long running TV show, 'The Walking Dead has made quite the splash, with Telltale bringing the zombie series to the fore in gaming. 'Overkill's The Walking Dead' is the latest in this fairly long line that brings a more cooperative approach to surviving the infamous world. While the game has seen a release on Windows last year in November, it will release on both the PS4 and the Xbox One this February. The concepts behind the game look very promising. Although the PC game was received poorly, and rightfully so, the game's release date for the consoles has been recently delayed. Here's hoping that the game is successful at righting its wrongs this time.
Read More: Upcoming Horror Games
11. World War Z (2019)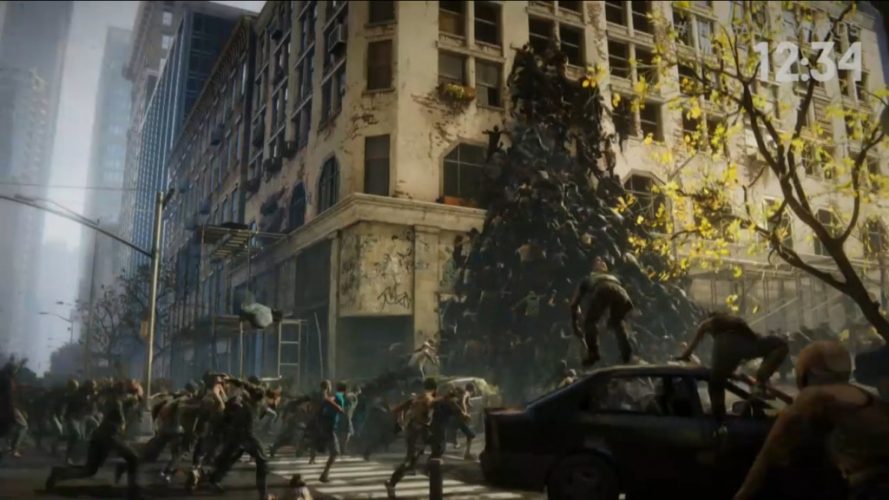 Based on the influential 2006 book by Max Brooks, 'World War Z' follows the footsteps of its film counterpart (starring Brad Pitt) to be another adaptation of the seminal work. The game will take place in New York, Moscow, and Jerusalem. This upcoming zombie game is a four-player cooperative game with an over-the-shoulder third-person perspective. Players will need to team up against large zombie groups as well as use traps and emplacements for defence. Judging by the book's piercing quality of how it dismantles politics while giving a hard-hitting account of individuals dealing with the zombie plague, the game should be more of the same.
Read More: Upcoming Xbox One Games
10. Dying Light 2 (2019)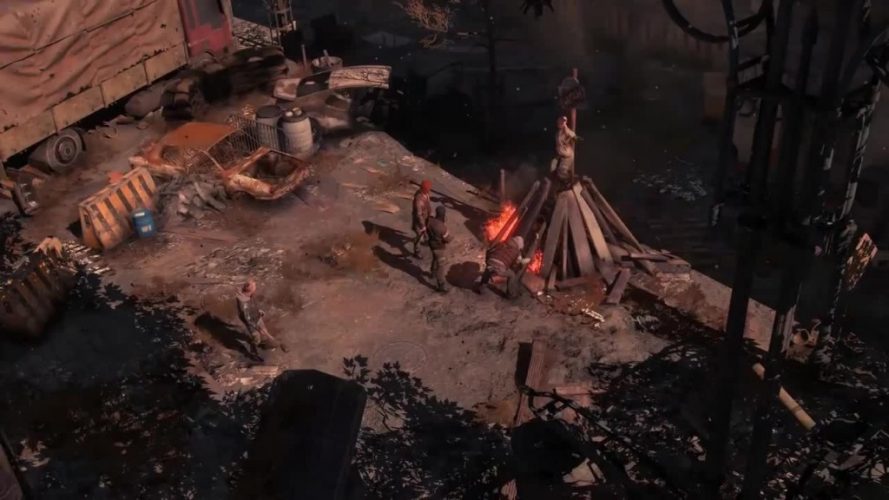 To say that Techland's 'Dying Light' was an unexpected hit would be an understatement. The open-world zombie game came out of nowhere to garner critical acclaim and sell millions of copies worldwide. Unsurprisingly, Techland are following their success with a more, ahem, fleshed out sequel. 'Dying Light 2' builds upon its predecessor's mechanics. The superb parkour remains, with more animations and versatility. The emphasis on player choices is more pronounced this time around; they will shape the plot considerably. The zombie-like creatures will be taken to the edges of the playable area during the day. However, they will have the rule of the land at night. The world itself is four times the size of 'Dying Light' giving more opportunities for traversal and combat. This is easily one of the most anticipated games of this year, regardless of genre. Let's hope it can truly improve upon its excellent predecessor.
Read More: Upcoming Nintendo Switch Games
9. Days Gone (2019)
Sony has been at the forefront this console generation when it comes to exclusive games, and SIE Bend Studio's 'Days Gone' is one further example. The upcoming post-apocalyptic adventure has players don the role of Deacon St. John, a bounty hunter, as he takes to the roads in a world ravaged by zombies. The game begins two years after a pandemic affected billions worldwide, changing the world as we know it. The massive hordes of zombie-like 'Freakers' are not just limited to humans but also include animals such as bears. A fully dynamic weather and day-night system promises to take this zombie action-adventure game to the next level.
Read More: Upcoming PSVR Games
8. GTFO (2019)
The zombie genre typically presents players with an overwhelming threat. Have we ever heard of too many instances where we had to deal with just a few of these flesh-eating monsters? It makes perfect sense to make zombie games cooperative experiences. Coupled with the recent advent of multiplayer gaming across all systems, this bodes well for this new direction the genre is taking.
The upcoming 'GTFO' has all the signs of becoming a cult classic. Developed by 10 Chambers, a Swedish indie studio, the premise is chilling. Four players are trapped in a prison of sorts. Every night, they are sent down an elevator to an underground facility. Filled with corridors and rooms, all in shadow, players have to coordinate to battle the zombies who are lurking everywhere. Stealth is a key aspect, since these creatures are alerted by sound. There are weapons and traps to be used as well, all in tandem with your teammates. This may well be the more tactical cousin of the acclaimed 'Left 4 Dead' franchise.
Read More: Upcoming PS4 Games
7. Resident Evil 2 (2019)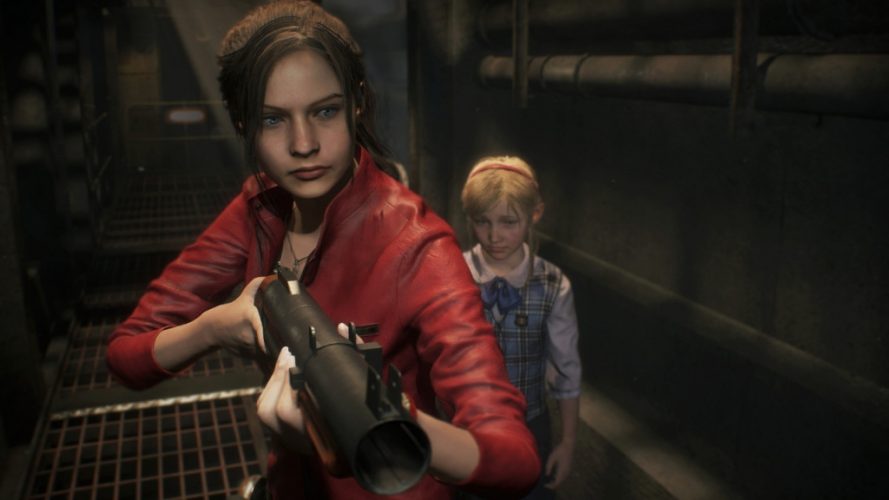 Capcom redefined the survival horror genre forever with the release of 'Resident Evil 2' all those years ago in 1998. Going by the game's enduring legacy, it seemed destined that a next-generation remake will be made. However, Capcom seems to pulling out all the stops for this January release. The game has gotten a total makeover with brand new textures, character designs, and environmental effects, such as motion blur and ambient occlusion. Using the same RE Engine as 'Resident Evil 7', the gameplay has been modernised and updates made to cater to the tastes of modern gamers. This includes, and is not limited to, no shoulder pads for Leon and a more dynamic over-the-shoulder camera angle. As such, although this is technically a remake, Leon and Claire's story serves as what is essentially a new game.
Read More: Upcoming PC Games
6. The Black Masses (2019)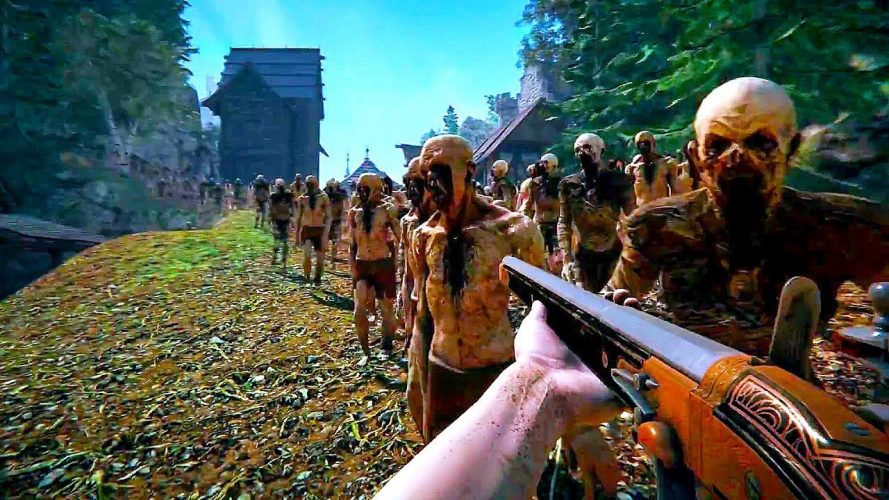 Brilliant Game Studios is coming out with a brand new zombie game sometime later in the second or third quarter this year. They call it 'The Black Masses' and recently released footage does justice to the bleak nomenclature. The game is an open-world fantasy role-playing game (RPG) that takes place on a massive 16 square kilometre island. For reference, the seemingly endless 'GTA: Vice City' had a map of 14 square kilometres. The zombie game reworks the technology of 'Ultimate Epic Battle Simulator' to render hordes of monsters more realistically. The parkour and combat mechanics can only sweeten the deal more, come spring.
Read More: Upcoming Board Games
5. Daymare: 1998 (2019)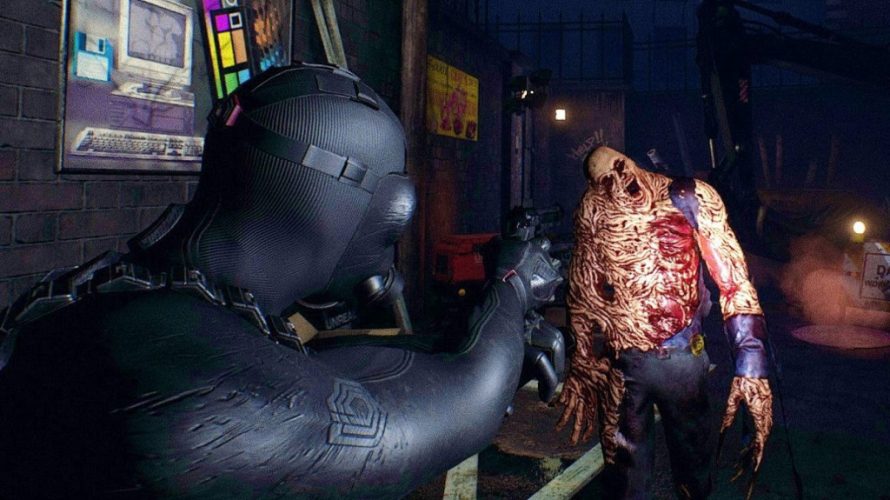 Many have not heard of Italian independent developers, Invader Studios. Their experience, however, almost necessitates their presence on this list. The founders of the studio were united by their love for the survival horror genre, mainly a certain franchise called 'Resident Evil'. Their first project was an unofficial remake of Capcom's 1998 classic that appears on this very list. Although that was cut short by Capcom's own official remake at the time, their work was noted by the industry. 'Daymare: 1998' follows in the aesthetic of these games. This is a third-person survival horror that recreates that stifling feel from the zombie games of the 1990s brilliantly. With three heroes, a deadly virus, frightening monsters, and a race against time, this seems to be a recipe for success.
Read More: Upcoming Horror Games
4. Hold Out (2019)
'Hold Out' is an upcoming cooperative shooter game between 1-4 players, with the option of going solo with others in a gritty and terrifying zombie-infested world. Developer Open Brain Studio has nailed the dark design of the world which players have to brave in order to not just survive but also thrive. Relentless groups of zombies are formidable enemies in the game, and as the name suggests, players need to build up defences by securing their safehouses and blocking their doors and windows. Definitely a zombie game to watch out for.
Read More: Upcoming Xbox One Games
3. Beyond Death (TBD)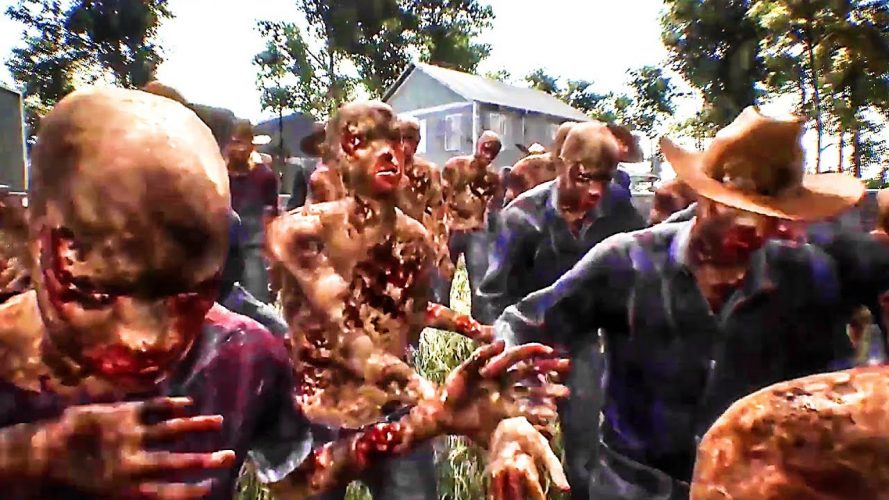 One of the most promising games poised to come out by 2020 is 'Beyond Death'. With a massive 10 x 10km map inspired by the rural locales of Georgia and Alabama, there is a heady mix of stunning beaches, lush forests, and towering mountains. Players will need to survive either on their own or in a group from an incessant, dynamic threat of zombies. These merciless enemies will adapt to the surroundings, so the customised stat system and the deep building mechanic will help players defend against this danger. Zombies are not the only danger though, with wild predators also a menace for players to deal with. Where there is predators, there is also prey, and these animals can be tamed for the player's needs. The game also boasts of a dynamic day and night cycle and a farming and crafting system, making it one of the games to watch out for.
Read More: Upcoming Nintendo Switch Games
2. Dead Matter (TBD)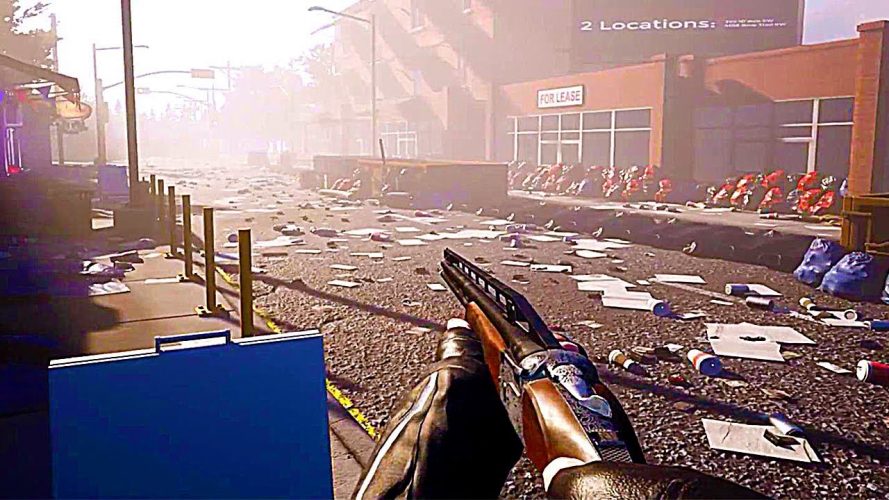 Indie video games have championed innovation in the medium for countless years. Now, crowdfunding makes seemingly impossible ideas possible in video games. Projects that seem too big for small, dedicated teams. Games that have too much content and depth in gameplay and story. Games such as these are a rarity and should be treasured for all the work and effort that goes into their making. One such game is the upcoming 'Dead Matter' by Quantum Integrity Software Inc.
This is a true rogue-lite where no two games will be the same, with elements such as petrol stations, vehicles, and of course, the zombie creatures varied in the vast in-game world of Calgary. This is poised to be the first zombie survival game with a ton of design factors that are built for players to make the most of the resources they have. The game promises deep farming, hunting, and camping mechanics. It has an intelligent inventory system that will not allow players to simply hoard materials without thinking. Weather is dynamic, as is the day and night cycle. This can change in just a moment and turn the tables on the players as they escape from the zombies and the other survivors. This isn't just a zombie game, but a painstaking effort in a living, breathing world where even car batteries will run out and there will be no alarms once you are in the game long enough. 'Dead Matter' is promising to change quite a lot of conventions surrounding zombie games, and truth be told, although the developers are a little delayed, they seem to be on just the right track.
Read More: Upcoming PSVR Games
1. The Last of Us Part II (TBD)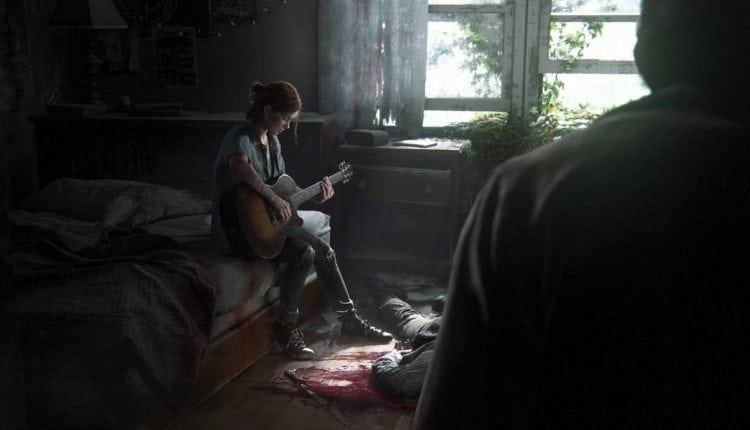 The sequel to Naughty Dog's masterpiece doesn't seem too far off in the horizon. 'The Last of Us Part II' may not have a fixed release date yet (with some reports even claiming it may be a launch title for the PlayStation 5) but that has only added to the anticipation. Players will follow the gripping story of Ellie and Joel as they both seem to have grown in more ways than one. The threat of the infected creatures remain as do groups of ruthless mercenaries determined to exploit the tumultuous times. With Ellie's story being more detailed this time, it can comfortably lay claim to not just the most anticipated game on this list, but the most anticipated video game across genres right now.
Read More: Upcoming PS4 Games