Anyone who has watched Netflix's 'Nineteen to Twenty' is understandably a fan of everyone who participated in this reality series. The unique concept of the Korean show allows the viewers to be a part of one of the most significant milestones in the lives of the featured youngsters as they officially turn 20 (according to the Korean age system). The abundance of romance, drama, and friendship has helped the show become pretty popular, with people eager to know what their favorites are up to these days. Well, we are here to explore the same!
Where is Jeong Ji-woo Now?
Let's start with Jeong Ji-woo, who seems to have made good on her plans of becoming a flight attendant. The reality TV star shared her career plans on the Netflix show, and we are pretty happy to congratulate her on her recent accomplishments. Additionally, it does seem like her relationship with Lim Jung-yun might be going strong as the two follow each other on Instagram and like posts on the platforms. On the topic of social media, Ji-woo has indeed become quite popular on Instagram and, as of writing, has over 93K fans on the platform.
Where is Lim Jung-yun Now?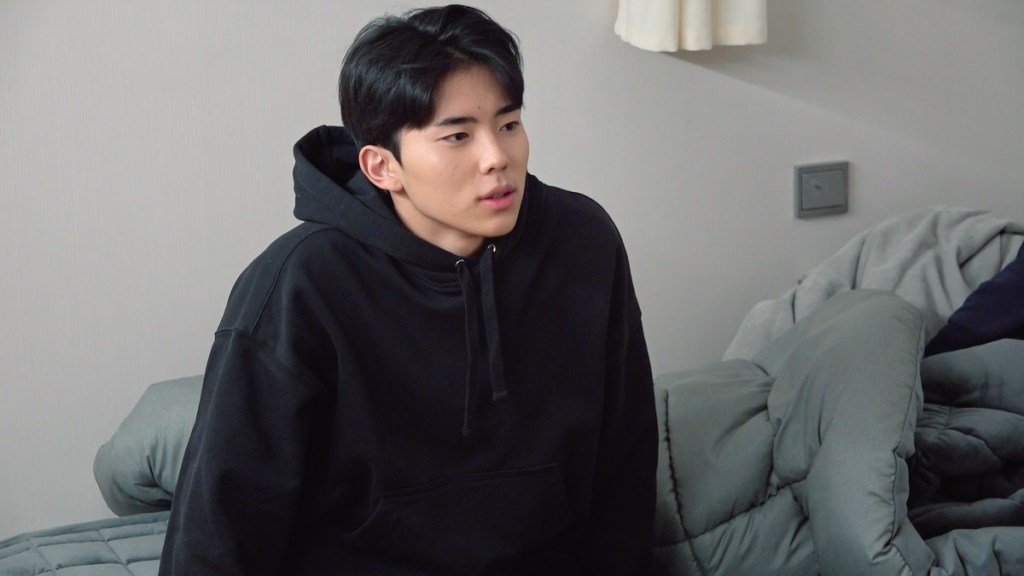 Aspiring actor Lim Jung-yun may not be very active on social media, but he has been happy to promote the Netflix show online. His participation in the same has helped him earn over 94K Instagram followers, and the number only keeps increasing! His on-screen partnership with Jeong Ji-woo was one of the most captivating parts of the show, and fans are pretty eager to know if the two are still together. However, there have been no updates regarding their relationship status as of writing.
Where is Choi Ye-rin Now?
Next, we have Choi Ye-rin, who seems to be living her best life. While her love life certainly was full of turns and twists in the show, she did partner up with Lee Ji-min, a pairing that fans could not help but root for. However, as of writing, neither one of them shared any updates regarding the same. With Ye-rin's recently earned fame due to the Netflix series, she now has over 133K followers on Instagram, and she does seem happy to be promoting the show to her fans. In late July 2023, she was in Thailand and seemingly enjoyed traveling the beautiful country.
Where is Lee Ji-min Now?
A Taekwondo expert, Lee Ji-min seems to be making the best of his 20s and is trying to explore his horizons to choose the best path for himself. Additionally, the Netflix star is a fan of traveling and hopes to make extensive plans for the same in the future. He has also become quite an internet sensation, partly due to his reality television appearance, and has more than 76K Instagram followers as of writing.
Where is Noh Hee-ji Now?
The charming and gorgeous Noh Hee-ji is undoubtedly thriving in her life. In fact, she has continued to make impressive strides as a cyclist and strives to make every single day the best one of her life. With over 179K Instagram followers, Hee-ji is affiliated with Highvibe, an outdoor sports fashion company. Besides, she seems to have become good friends with Choi Seo-hyeon, though her on-screen relationship with Kim Pyeong-seok remains a prominent area of interest for the fans. Nevertheless, neither has shared any news regarding their status as a couple.
Where is Kim Pyeong-seok Now?
Kim Pyeong-seok quickly charmed the viewers with his sweet, shy personality and earnestness. The Netflix star's pairing with Noh Hee-ji also helped him become pretty popular, as evident by his over 155K Instagram followers. Furthermore, Pyeong-seok has a separate Instagram account dedicated to his Hapkido training, with more than 15K admirers.
Where is Moon Se-yeon Now?
Though Moon Se-yeon is not active on social media, his fans have taken to the internet to shower him with love and appreciation. The reality TV star's time on the show was certainly not the smoothest, but it seems to have helped him learn many valuable lessons along the way. The Table Tennis player is as dedicated to the sport as ever and, as of 2023, is part of the Jecheon City Hall table tennis team. The athlete hopes to one day travel internationally and help his country win awards on a global level.
Where is Oh Sang-won Now?
We are excited to talk about Oh Sang-won, whose academic excellence and maturity helped him stand out among his fellow cast members. The Netflix star has entered his sophomore year at Pohang University of Science and Technology, where he studies robotics. Due to his excellent grades, Sang-won had actually started college a year early and was already a freshman when he participated in 'Nineteen to Twenty.' Additionally, Sang-won makes music and is affiliated with HanGANG. Those interested can listen to his work on SoundCloud. As for his Instagram popularity, the reality TV contestant presently has over 47K followers on the platform.
Where is Choi Seo-hyeon Now?
With dreams of becoming an architect, Choi Seo-hyeon is doing well nowadays. Seemingly enjoying life to the fullest, she seems to have become good friends with Noh Hee-ji. Even though Seo-hyeon's on-screen partnership with Oh Sang-won did not pan out, she still earned much love from the viewers. In fact, she presently has over 86K followers on Instagram.
Where is Jeong Seo-yeong Now?
Jeong Seo-yeong, known in the show only as Seo-yeong, seems intent on making her dreams of becoming a successful actor come true. The reality TV star is a Seoul Institute of the Arts student majoring in Acting. The 20-year-old may not have had the best luck on the Netflix show regarding love, but she gained many admirers due to her participation. With over 66K Instagram followers, Seo-yeong certainly seems to have become immensely popular.
Read More: Is Nineteen to Twenty Scripted or Real?