Hulu's 'Only Murders in the Building' season 3 follows Oliver, Charles, and Mabel as they try to solve the murder mystery surrounding actor Ben Glenroy. The fourth episode adds a fresh twist to the tale when Mabel's only lead about the killer's identity turns out to be a dead end. Meanwhile, Oliver wrestles with a personal decision, and Charles undergoes a major life change. The episode's ending hints that the killer might be someone close to the trio, and if you are looking for the latest updates in the case, here is everything you need to know about the ending of 'Only Murders in the Building' season 3, episode 4! SPOILERS AHEAD!
Only Murders in the Building Season 3 Episode 4 Recap
The fourth episode, titled 'The White Room,' opens with Mabel looking for an apartment in New York City. However, Mabel cannot find a suitable apartment because of her poor financial situation. Meanwhile, Mabel receives a mysterious text message from an unidentified phone number. Elsewhere, Joy moves in with Charles, and the change starts freaking out the latter. However, Charles pretends to be okay with sharing space with his girlfriend. On the other hand, Charles has to prepare a song for Oliver's musical play.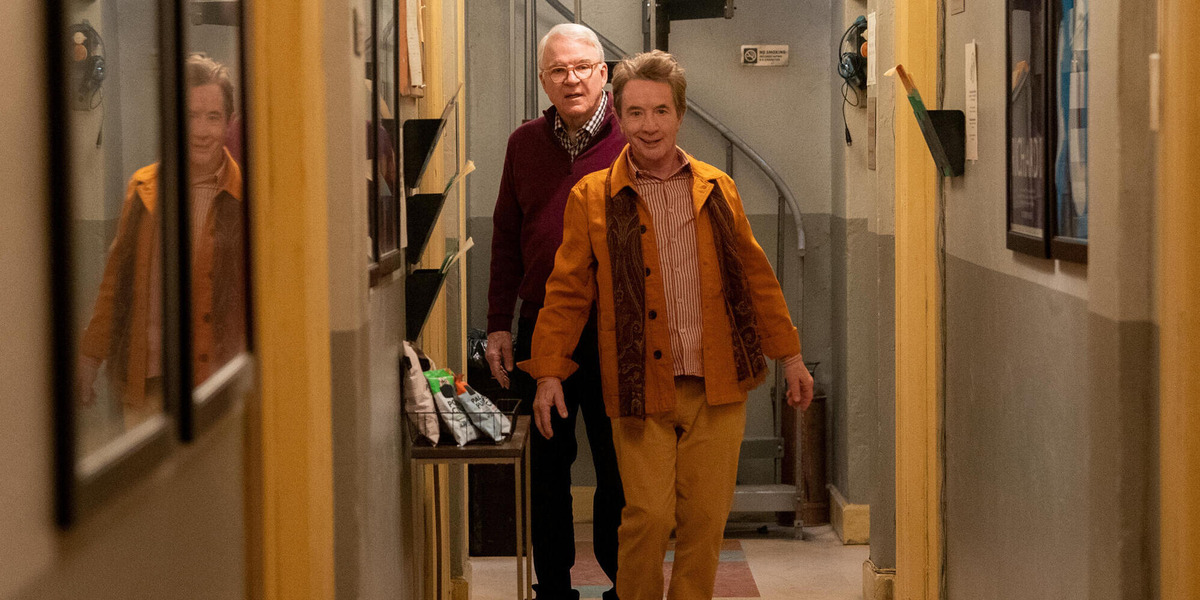 Charles, Oliver, and Mabel meet to discuss potential suspects in Ben Glenroy's murder case. Oliver reveals he is romantically interested in Loretta but is waiting for the perfect first date idea to ask her out. Mabel reveals that the group has very few clues and should look at Ben's death onstage for more answers. Therefore, she suggests uncovering who poisoned Ben for further hints about the killer's identity. At the same time, Oliver argues that the killer should be someone whose arrest will not affect the play. Conversely, Mabel suspects Kimber of having a failed relationship with Ben, causing her to kill the actor.
Mabel goes through Kimber's TikTok account and deduces that Ben used Kimber's anti-aging serum to look younger. As a result, Mabel suspects Kimber of using the serum to poison Ben. Later, the crew gathers at Oliver's apartment for rehearsal, and Charles is asked to perform the song. However, while performing, Charles blanks out and finds himself transported to the "White Room," a psychological space actors travel to when the blackout is mid-performance. Jonathan advises Charles to find his happy place while singing to stop blanking out.
Meanwhile, Mabel determines that checking Ben's dressing room could reveal who poisoned him. She tricks Howard into giving her the dressing room keys. On the other hand, Charles freaks about performing the song and prepares an omelet which instantly soothes him, helping with the performance. However, Joy argues that she is Charles' happy place. Joy also speaks about hurting anyone who tries to cross Charles and uses Ben as an example. Oliver and Mabel visit the dressing rooms and run into Kimber.
Charles and Oliver sneak into Ben's dressing room while Mabel talks to Kimber about her relationship with Ben. Mabel talks to Kimber about her relationship with Ben. However, Kimber reveals she never dated Ben and only wanted him to endorse her serum, which he was a big fan of. However, Ben backed out of the promotion at the last minute. Meanwhile, Mabel responds to the mysterious texts and agrees to meet the person – Cinda Canning. At the same time, Charles and Oliver discover a startling lead in Ben's dressing room.
Only Murders in the Building Season 3 Episode 4 Ending: Did Joy Kill Ben?
In the episode's final act, Mabel discovers a derogatory message written on the mirror in Ben's dressing room with lipstick. Later, Mabel visits Cinda Canning, who offers her a job. Cinda wants to give Mabel her own podcast and offers the latter a large sum, especially after learning Mabel is investigating Ben's death. However, Mabel refuses to part ways with Charles and Oliver, but she could use the money, given her poor financial situation. On the other hand, Oliver speaks with Charles about the latter's unhappiness over Joy moving in with him. As a result, Oliver convinces Charles to speak with Joy.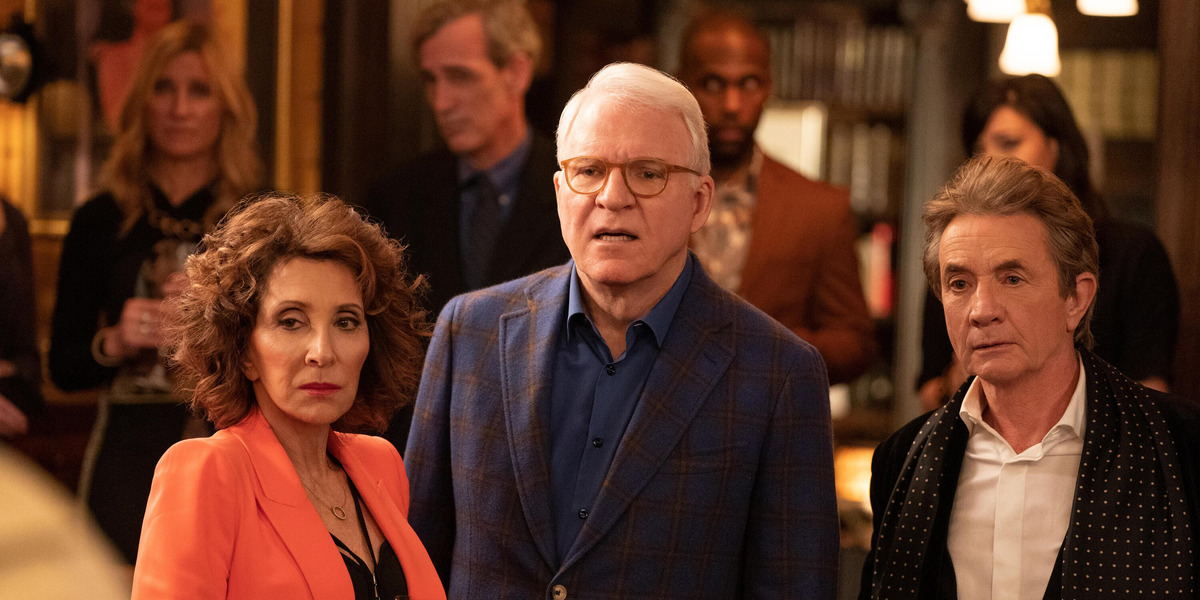 When Charles speaks with Joy about their living situation, he blanks out again. Instead of breaking up with Joy, Charles ends up proposing to her. Mabel and Oliver arrive on the scene, and Joy reveals the lipstick found in Ben's dressing room belongs to her. Moreover, Kimber mentioned that Ben used an outside makeup artist to help him fix a red spot on his face before the opening night performance. Thus, the episode's ending seemingly confirms that Joy was in Ben's dressing room on the night he died. She is presumably the person Ben spoke to in the video footage recovered by Tobert. As a result, Mabel finds a new lead, and Joy is now the prime suspect in Ben's death, especially since her lipstick was found at the crime scene.
Read More: Only Murders in the Building Season 3 Episode 3 Recap and Ending, Explained