Hulu's 'Only Murders in the Building' season 3 revolves around the mystery of actor Ben Glenroy's death. The third season of the comedy-drama series follows Charles, Oliver, and Mabel as the trio of amateur sleuths attempt to unravel the mystery while dealing with personal issues. The fifth episode sees the trio focusing on their romantic lives as Oliver and Mabel go on dates. On the other hand, Charles faces trouble in his relationship with Joy. If you are wondering how the episode's events affect the murder mystery and personal lives of the main characters, here is everything you need to know about the ending of 'Only Murders in the Building' season 3, episode 5! SPOILERS AHEAD!
Only Murders in the Building Season 3 Episode 5 Recap
The fifth episode, titled 'Ah, Love!,' opens with Oliver and Mabel confronting Charles about his girlfriend/fiancé, Joy, being involved in Ben Glenroy's murder. However, Charles has yet to speak with Joy as he is still wrestling with accidentally proposing to her. Meanwhile, Oliver prepares for his first date with Loretta and is nervous about it. On the other hand, Mabel is meeting Tobert, who seemingly has a lead on a potential suspect. Tobert invited Mabel to a restaurant where he hoped to find further clues. However, Charles and Oliver are convinced that Tobert asked Mabel out on a date.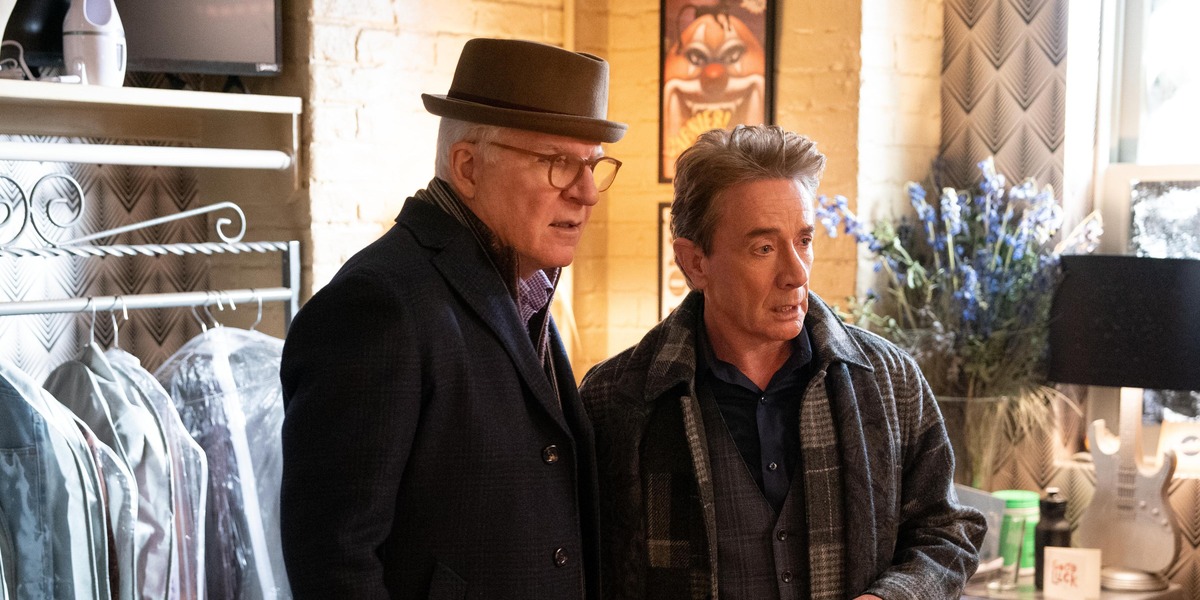 Charles questions Joy about her lipstick being found in Ben's dressing room. However, Charles accuses Joy of being involved in Ben's death, leaving her devastated, and she leaves the apartment for the evening. Sazz Pataki, Charles' stunt double, arrives and learns of his relationship's miserable state. As a result, she plays therapist and tries to uncover the problem in Charles' relationship. Eventually, Sazz uncovers that Charles is afraid of the commitment and change that comes with a serious romance with Joy. Sazz convinces Charles that he is in love with Joy and is only projecting his insecurities by suspecting Joy of being a killer.
Elsewhere, Mabel realizes that Tobert is following Jonathan as a suspect. He has no real leads and uses the situation to ask her out for a date. However, she plays along and spends the evening with Tobert. Meanwhile, when Loretta speaks ill about Ben, Oliver and Loretta's date gets off to a bad start. Nonetheless, Oliver and Loretta manage to strike a connection when they take a ferry around New York and bond over their past. Eventually, Loretta admits she disliked Ben as he was unhappy about working with her on the play. Loretta also admits to writing the message on Ben's mirror out of spite.
At the restaurant, Tobert and Mabel start getting close when they notice Jonathan meeting with a mysterious figure. Tobert identifies the man as Dr. C, who worked with Ben and other Hollywood stars to make them look young. However, Mabel and Tobert accidentally unveil their presence to Jonathan, leading to him leaving with Dr. C. Later, Mabel and Tobert return to her apartment, where Mabel shows Tobert her murder board, and they kiss. Meanwhile, Oliver and Loretta spend the night together while Charles and Joy try to patch things up.
Only Murders in the Building Season 3 Episode 5 Ending: Why Did Charles Punch Ben?
Towards the episode's end, Joy returns to the apartment, where Charles finally speaks with her openly about their relationship. Charles admits he accidentally proposed to Joy but still wants to marry her after realizing she has improved his life. Joy reveals that she was backstage on the opening night of Oliver's play. Howard summoned her to deal with a makeup emergency after someone hit Ben, causing a red mark on his face.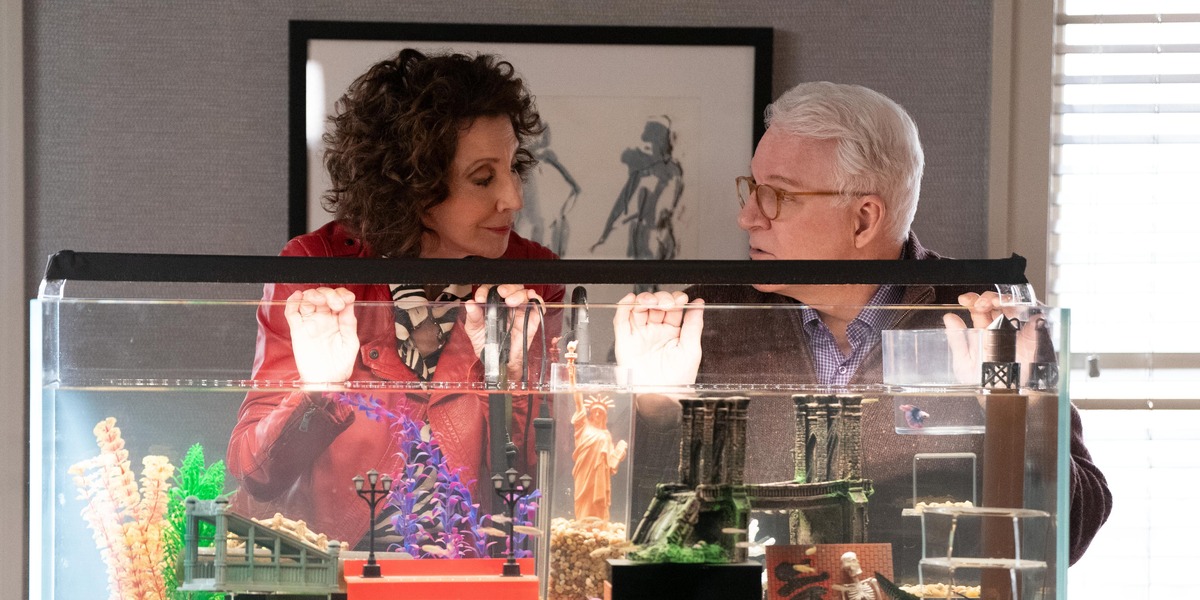 After helping Ben cover up the injury, Joy's lipstick fell out of her case. Charles apologizes to Joy for accusing her of killing Ben but reveals he was the one who hit Ben. A flashback reveals Charles punched Ben in the face when he found the latter harassing an actress on the stage. However, Joy is appalled by Charles' behavior and refuses to accept his apology. She calls off the engagement and leaves the apartment, seemingly breaking up with Charles for good.
Were Ben and Loretta Together?
In the episode's final moments, Oliver and Loretta's date culminates with them spending the night together. However, when Loretta leaves for a bath, Oliver looks around her apartment. He discovers a scrapbook filled with newspaper cuttings featuring Ben Glenroy. In the episode, Loretta explains that Ben believed she was obsessed with him while he disliked her. In contrast, the video footage from Ben's dressing room reveals he was obsessed with the person with him backstage on the opening night. Thus, the episode's ending heavily implies that Ben and Loretta have a history together and may have had a secret relationship. Moreover, Loretta's dislike for Ben further supports the possibility of her being the killer.
Read More: Only Murders in the Building Season 3 Episode 4 Recap and Ending, Explained