As a documentary series delving deep into the tale of a German Shepherd with a massive trust fund Netflix's 'Gunther's Millions' can only be described as equal parts absurd and bewildering. After all, it exposes every aspect of the canine's roots, pedigree, inheritance as well as handler with the help of not just archival footage but also first-hand accounts of those closest to the matter. Amongst them is none other than the attorney of this multi-hundred-million dollar trust, Piero Salussolia — so now, if you wish to learn more about him, we've got the necessary details for you.
Who is Piero Salussolia?
Although a native of Alice Castello, Italy, Piero actually graduated from Turin's Universitá Degli Studi with a degree in Political Science before deciding to continue his studies in the United States. He thus enrolled at San Francisco State University in California for his Master's in the same field and then went on to pursue his Juris Doctorate from the private University of San Francisco. As if that's not enough, the lawyer even attended New York University for a Master's in Taxation later on, leading to his specialization in the tax and investment division for an international clientele.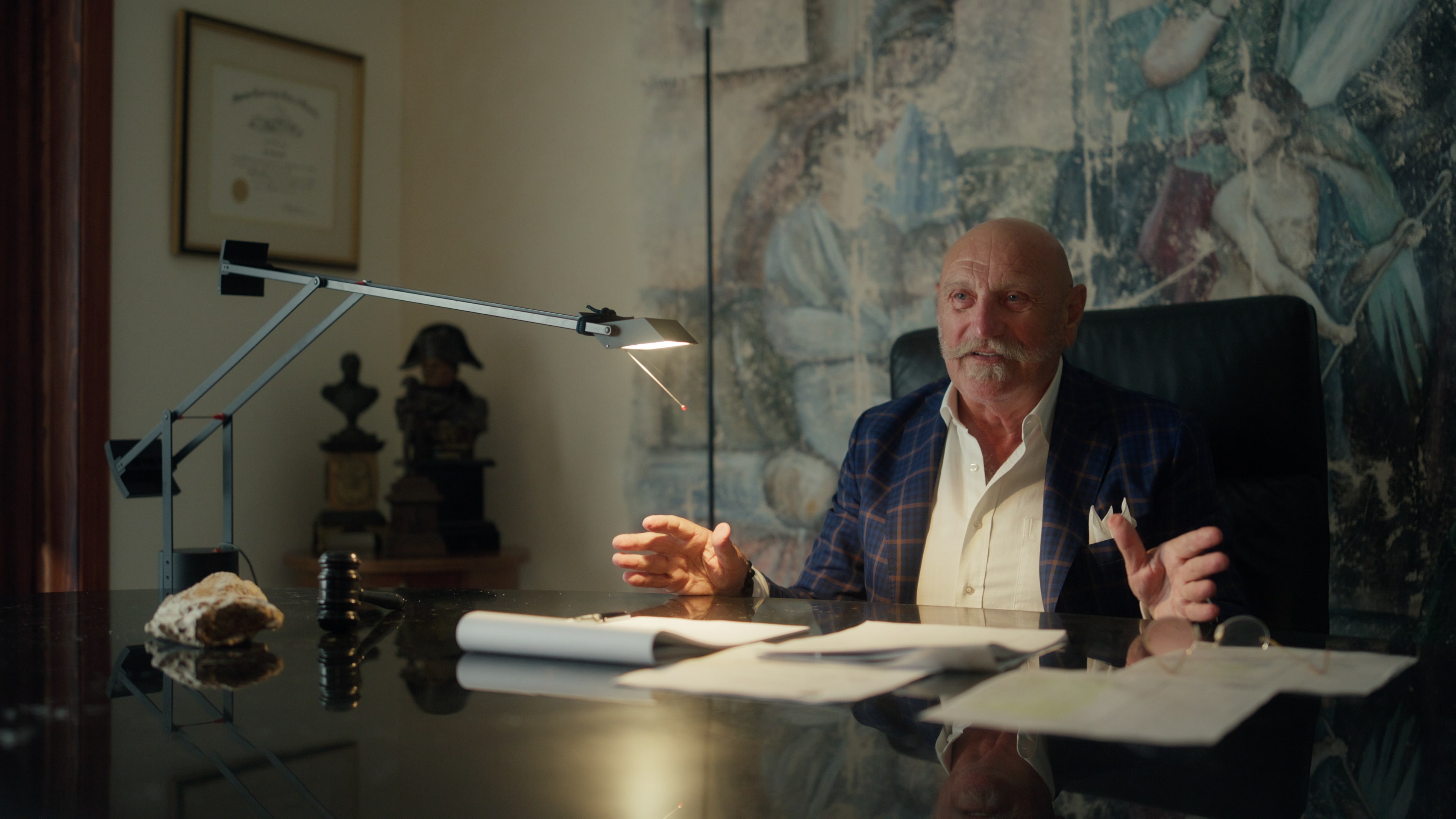 Piero has hence been practicing law as a member of both California and Florida State Bars since 1984, making him an expert thanks to his decades of first-hand active experience at every level. This much is evident from the way he reportedly kickstarted his career within a prominent Miami firm prior to joining the local office of an international enterprise, only to soon become a partner. Then in 1994, he established his own firm Piero Salussolia P.A. to provide highly personalized, dedicated services to all international clients while also serving as a bridge between different regions.
Therefore, it's no surprise Piero's focus has largely always been on catering to the complex, diverse, as well as specific needs of European, Central-South American, and Caribbean communities. All this ultimately led him to become the attorney for Italy-based Gunther Trust as well, an institution he has been "following" "since its inception, more or less," according to the Netflix original. In other words, following handler Maurizio Mian and his right-hand woman Carla Riccitelli, he probably has the most say regarding the investment opportunities they should look into for the dog's empire.
Where is Piero Salussolia Now?
From what we can tell, Piero still happily resides in Miami, Florida, where he serves as the President of his law firm and a public speaker on his specialized international tax/investment matters. He has actually fulfilled commitments across the globe, yet his career highlight has to be the fact the Italian Republic has knighted him for his exceptionally devoted services to his homeland's market. That's because he has and often continues to represent influential Italian corporations as well as individuals with an undeniable global standing, along with the Italian Consulate right in Miami.
It's even imperative to note that Piero, thus his company, currently mainly concentrates on Tax or Estate Planning, Real Estate & Corporate Law, Intellectual Property, Commercial Law, Maritime Law, and Immigration Law. These are all areas he has extensive knowledge of through his years of practice or prior serving as the Vice Chairman of the Foreign Tax Committee, the Founder/Executive Vice President of the Italy-America Chamber of Commerce's South East Chapter, and a member of the Florida International Law Section.
Read More: Where is Gunther VI The Dog Now? Update