Once in a while, we cross paths with a person who is unlike anyone we have ever met. The thought process, the lifestyle, the persona of this individual make us feel like they are straight out of a story. How could this character be real? While listening to 'S-Town', this is one of the thoughts that engage the mind of the listener. The podcast is hosted by Brian Reed and tells the story of a horologist, John B. McLemore. Reed got in touch with John after he emailed 'This American Life' to investigate a murder in Woodstock, his hometown. Reed's investigation takes a sharp turn after the truth about the crime comes out, and the story that eventually comes out is more riveting, thought-provoking and moving than what anyone would have anticipated.
'S-Town' is a character study, a tale of a very normal person, which is why, perhaps, it resonates with us so much. If you haven't yet listened to it, you should catch all the episodes here. The effect lingers for at least a few days after you're finished with it. If you want to recuperate, then we're here to help you. Here's the list of best podcasts similar to 'S-Town' that are our recommendations. You can watch several of these podcasts like 'S-Town' on iTunes, Stitcher, Spotify or even YouTube for free.
16. Found (2016)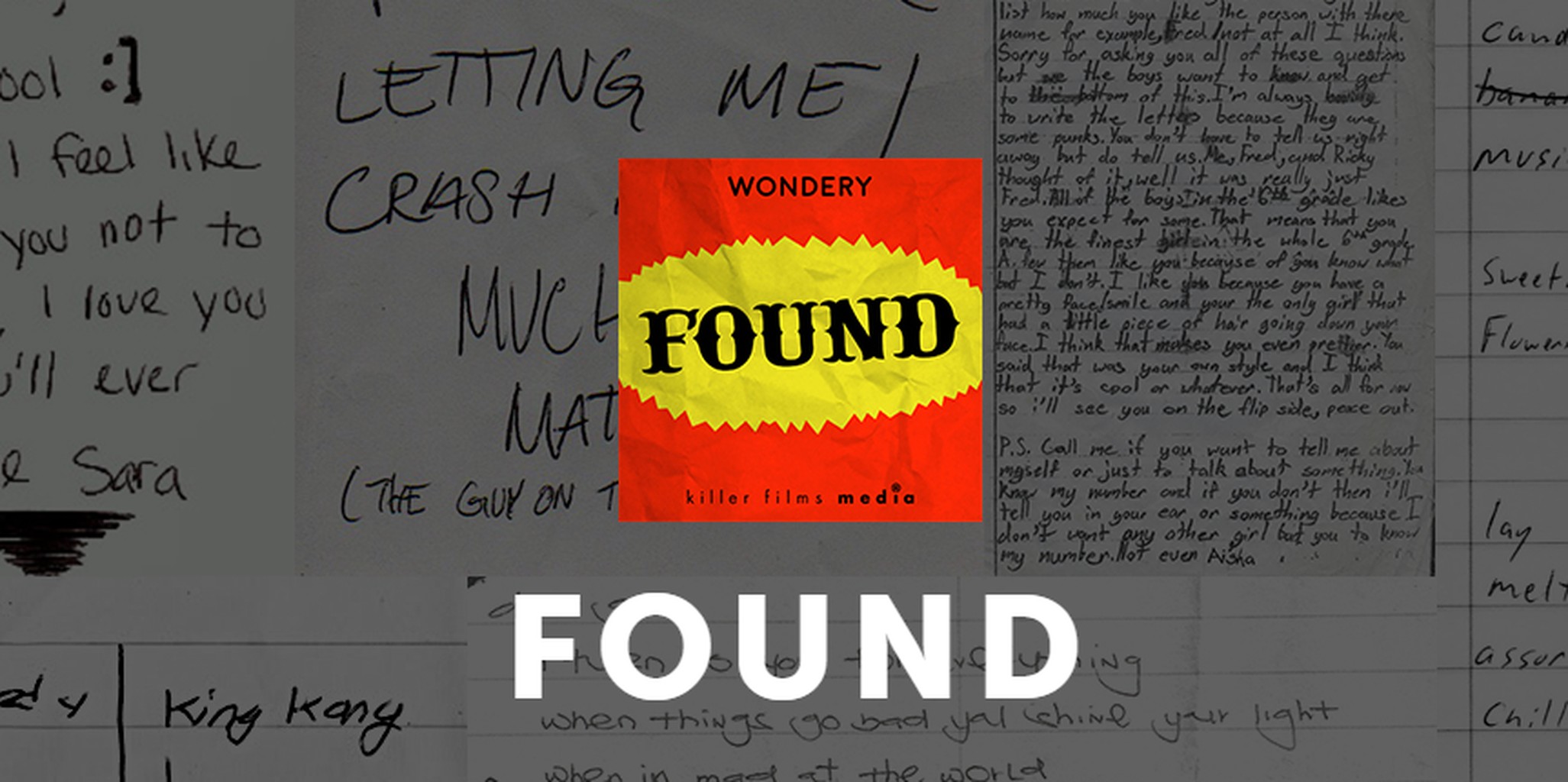 Have you ever received a letter that wasn't meant for you? Have you ever found a piece of paper, the message on which was intended for someone else? Have you ever read any interesting note that tells the story of someone else's life? In this podcast hosted by Davy Rothbart, people share their experiences and explore the stories behind these mysterious findings. A look into the life of a complete stranger through a couple of lines, 'Found' takes you on a different journey with each episode. You can listen to the podcast here.
15. Uncover (2018- present)
What constitutes a cult? How do you differentiate it from a self-help group? Sarah Edmondson had been a part of NXIVM for a long time. She had risen to serve as a high-level member, and by now, she thought she knew everything about the organization. But she was proved wrong when a secret unit within the group was opened up to her. She joined it, believing it was just another step in strengthening her position and helping people, but she was so very wrong. 'Uncover' tells her story and the true face of NXIVM. You can listen to the podcast here.
14. Headlong: Missing Richard Simmons (2017- present)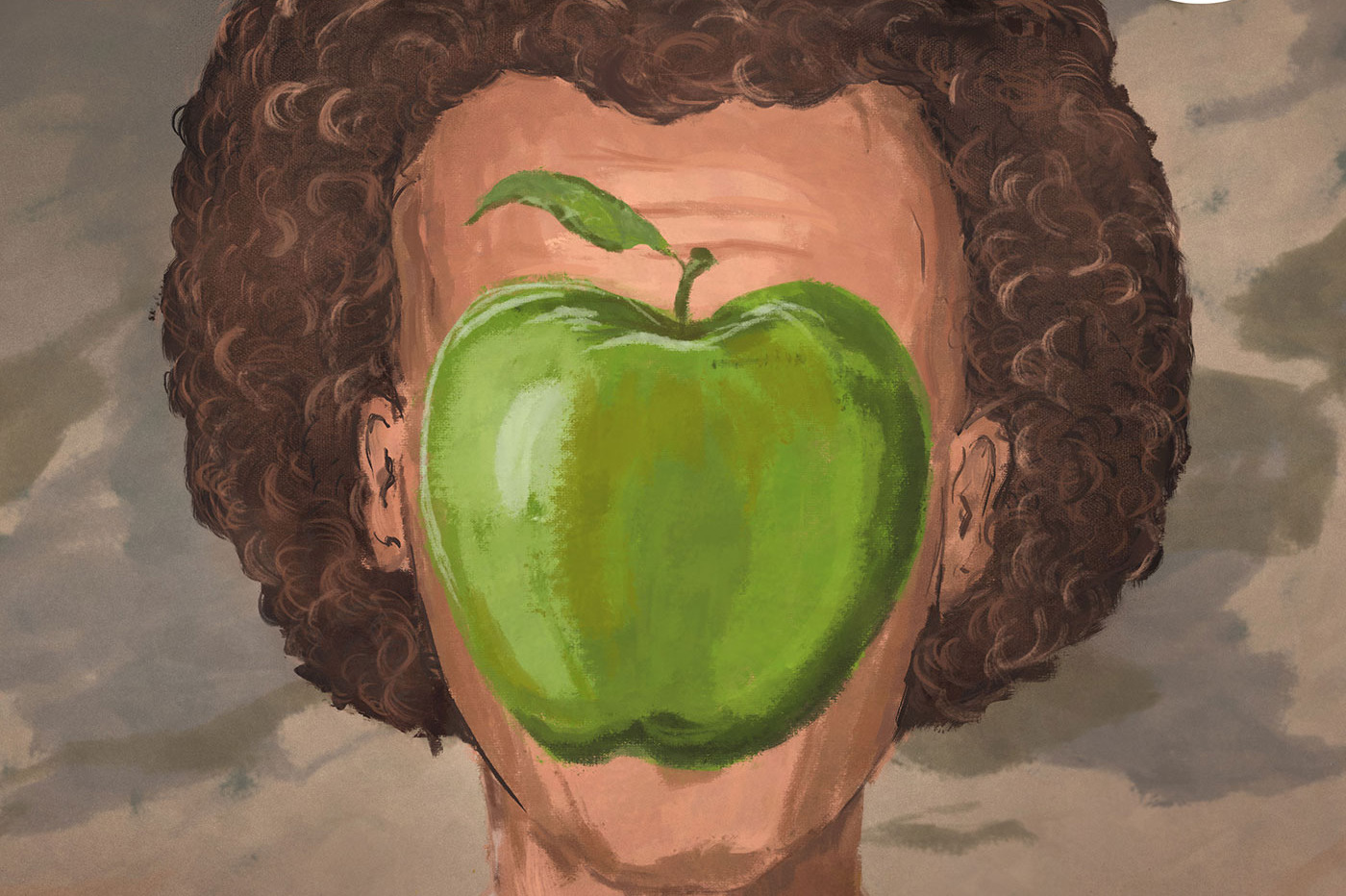 Richard Simmons is a celebrity fitness instructor known for his gym called Slimmons. Throughout his career, he remained in the spotlight, making himself a constant presence in the media. His accessibility knew no bars and he was everywhere. But then, in 2014, he suddenly disappeared. He stopped making public appearances; stopped his classes at Slimmons; he even let go of his close relationships and went off the grid. Everyone became concerned about his well-being, speculating something to have happened to him. What was that all about? Find out in 'Missing Richard Simmons'. Listen to the podcast here.
13. Beautiful Stories from Anonymous People (2016- present)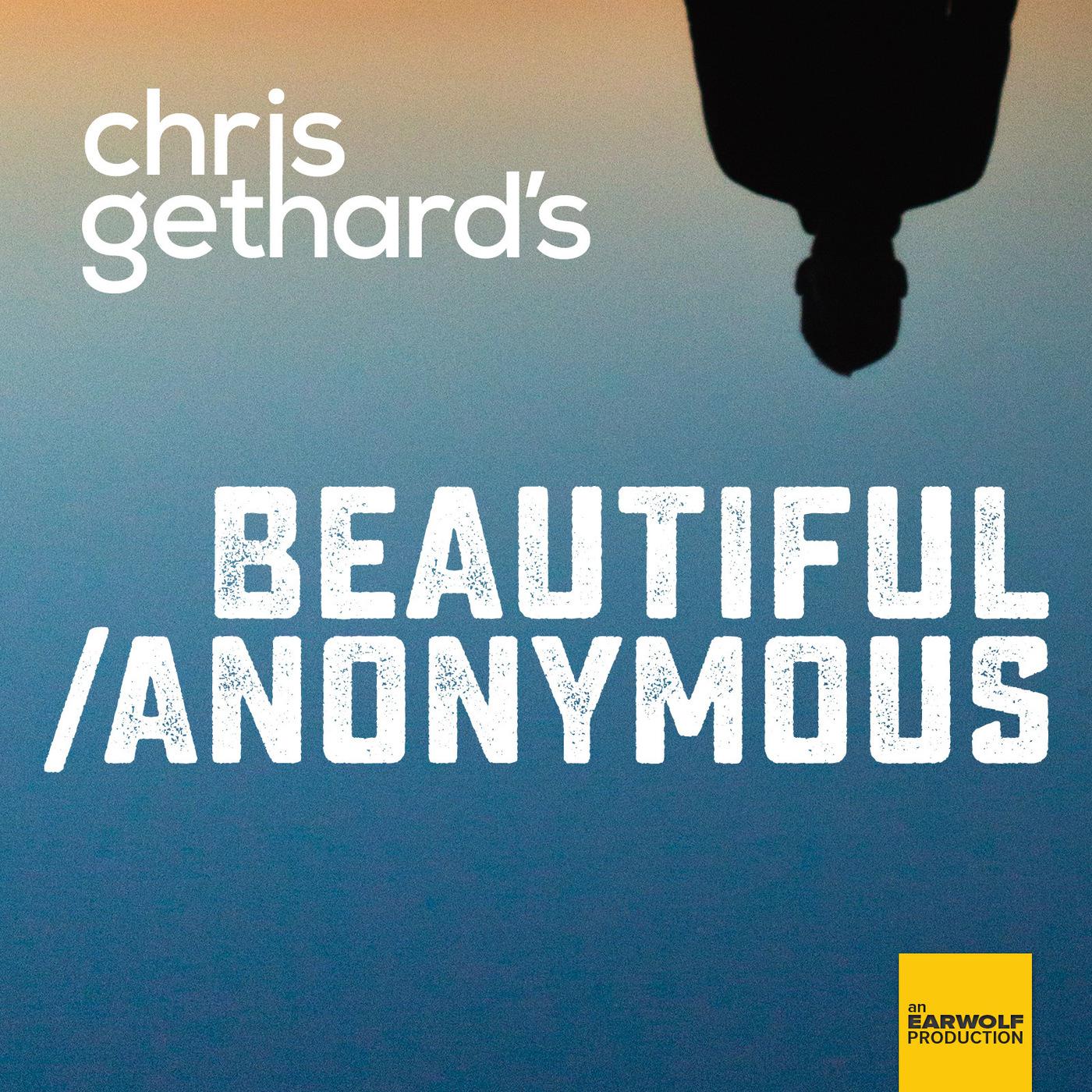 Hearing those repeated stories from the people that you know can easily get boring. But then, you can't go around talking to strangers all the time, collecting their experiences and learning something new, can you? Chris Gethard wondered about that and came up with the idea of this podcast. 'Beautiful Stories from Anonymous People' allows anyone with a unique story to contact Gethard and share it with the world. Each one-hour episode focuses on one phone call that Gethard receives and promises not to hang up until the person on the other line is finished. If intrigued, then listen to the podcast here.
12. The Gateway: Teal Swan (2018)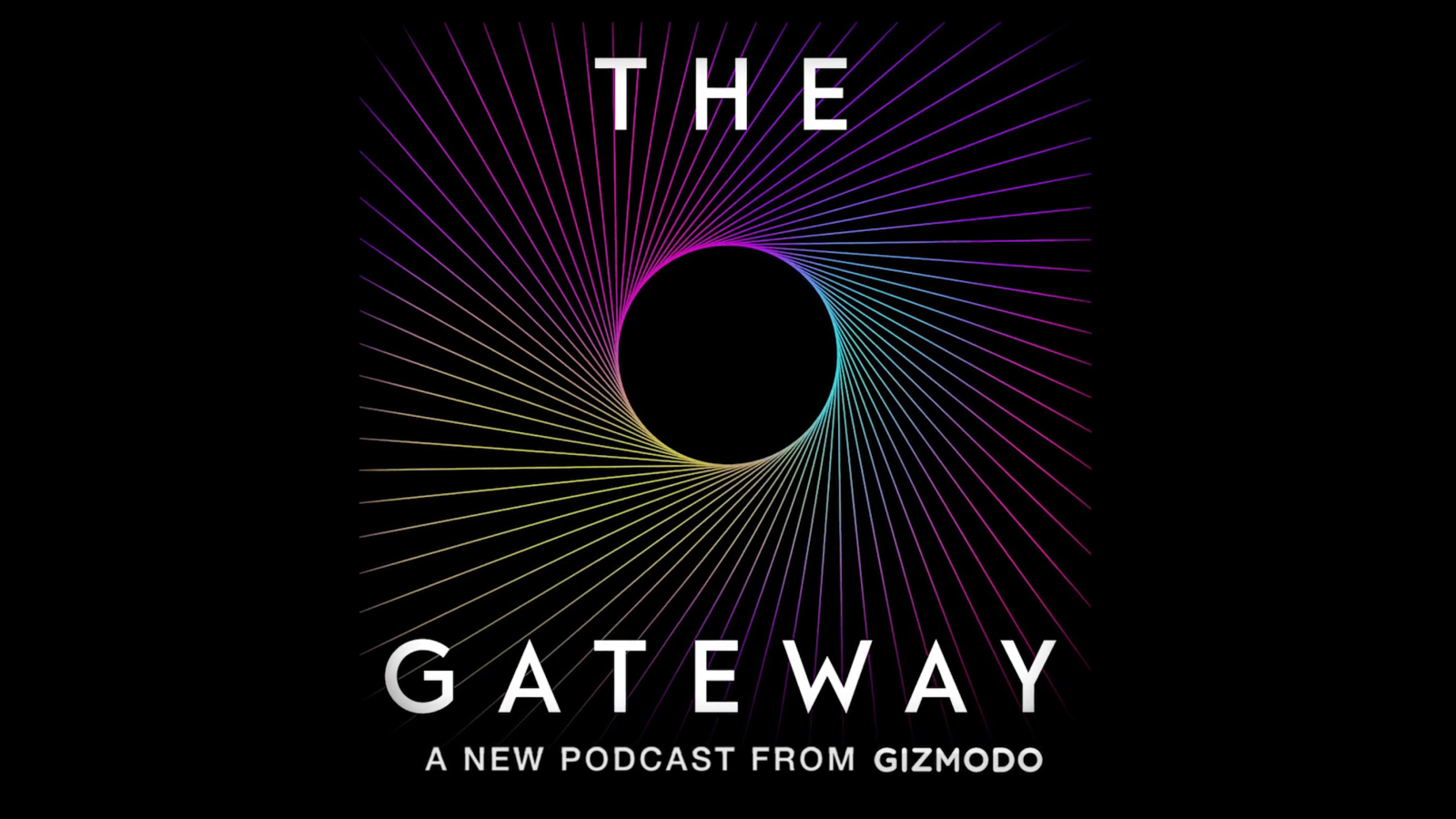 The increasing and alarming rate of depression and suicide has attested the need for paying more attention to mental health. People need help and in such vulnerable times, they need proper guidance lest they are exploited by bad people. Teal Swan started helping people with her YouTube videos. Her popularity soon sky-rocketed and now there is a proper healing centre where she helps people. But, how much of a help is it really? Is there something shady going on there? Jennings Brown visited the facility to find out how the healing works and what led to the death of some of Teal's followers. Listen to 'The Gateway: Teal Swan' here.
11. Believed (2018)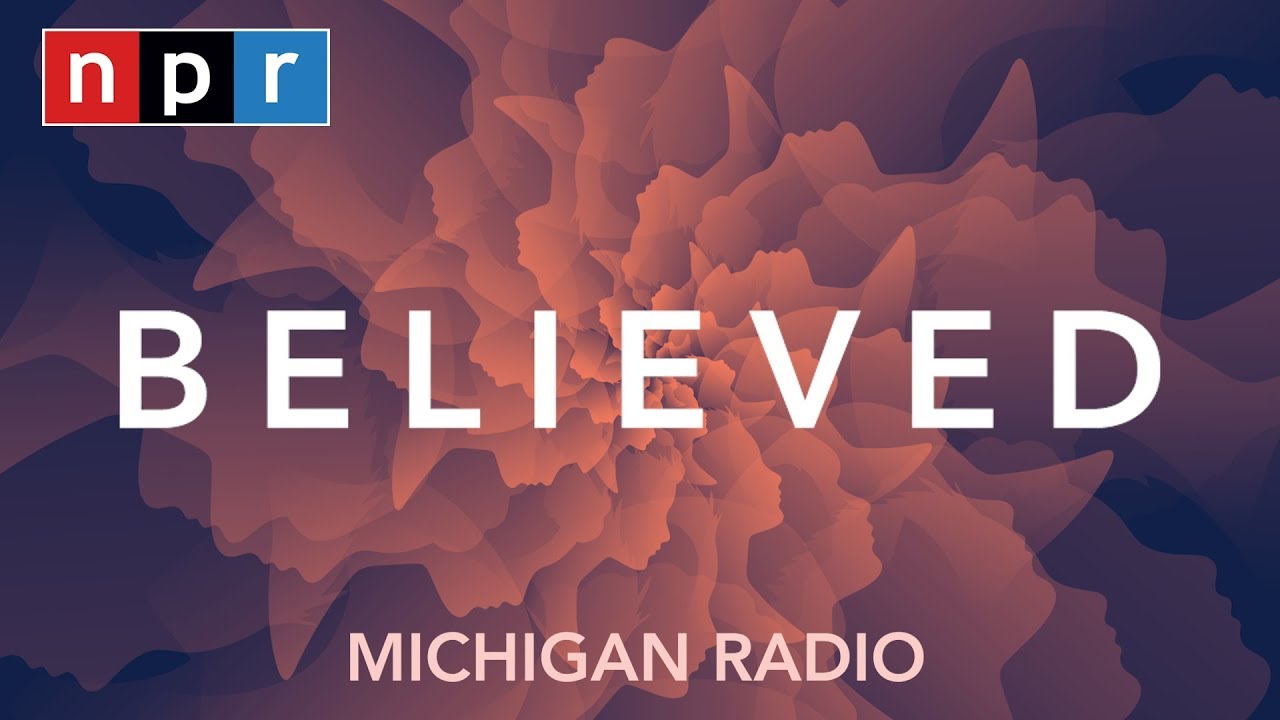 Larry Nassar was a doctor for the National Gymnastics team. His career spanned two decades and he seemed to be doing great, earning a large sum of money and building a reputation for himself. However, all the good things were washed away from his resume when it was discovered that he had been molesting the gymnasts all this time; many of them were minors. He is currently serving time and there is no chance he is getting out of all the sentences. But, how did he manage to get away with it for so long? Find out in 'Believed'. You can listen to the podcast here.
10. Who the Hell is Hamish? (2019)
Remember those suave strangers who have the talent to make your open your wallet as soon as they flash their charming smile? Which con man movie were you reminded of just now? Whatever it was, it would barely compete with the story of Hamish Watson. In 'Who the Hell is Hamish?', Greg Bearup follows the trail of victims who had been conned by him. From America to Hong Kong and from Britain to Australia, he fooled people for decades. While he is sentenced for the fraud of $7 million, the true measure of his cons is exponentially greater than that. You can listen to the whole story here.
9. Thunder Bay (2018)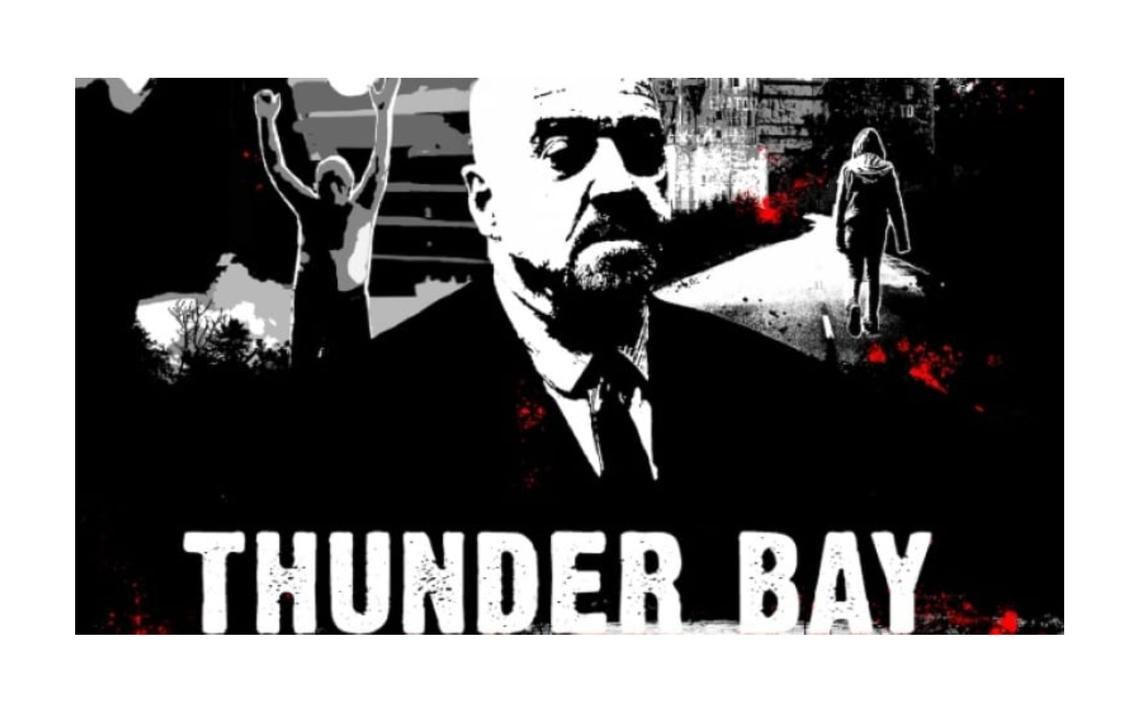 While listening to the story of John McLemore, we discover how much influenced he is by his town. Woodstock is a character of its own in the story and we are as intrigued by it as we are with John. There is a reason that towns like these catch the eye of a storyteller. 'Thunder Bay' tells the story of one such place. Hosted by Ray McMahon, it follows the death of nine indigenous high schoolers in a place rife with crime and corruption. From the mayor to the police chief to the teenagers, this story takes you through a spectrum of characters and makes you wonder how anyone can survive here. Listen to the podcast here.
8. Disgraceland (2017- present)
Actors, musicians, artists, we love them for their talents. We adore them and idolise them. But the aspect of their lives that they present us is a measly portion of who they actually are. Often their personalities are very different than the persona they project as an artist. (A theme that is also explored in 'Black Mirror: Rachel Jack and Ashely Too'.) What are their true personalities like? 'Disgraceland' treads those waters and brings to you some unknown stories from the lives of popular artists, like The Rolling Stones, Tupac, Amy Winehouse. You can listen to all the episodes of this podcast here.
7. Over My Dead Body (2019)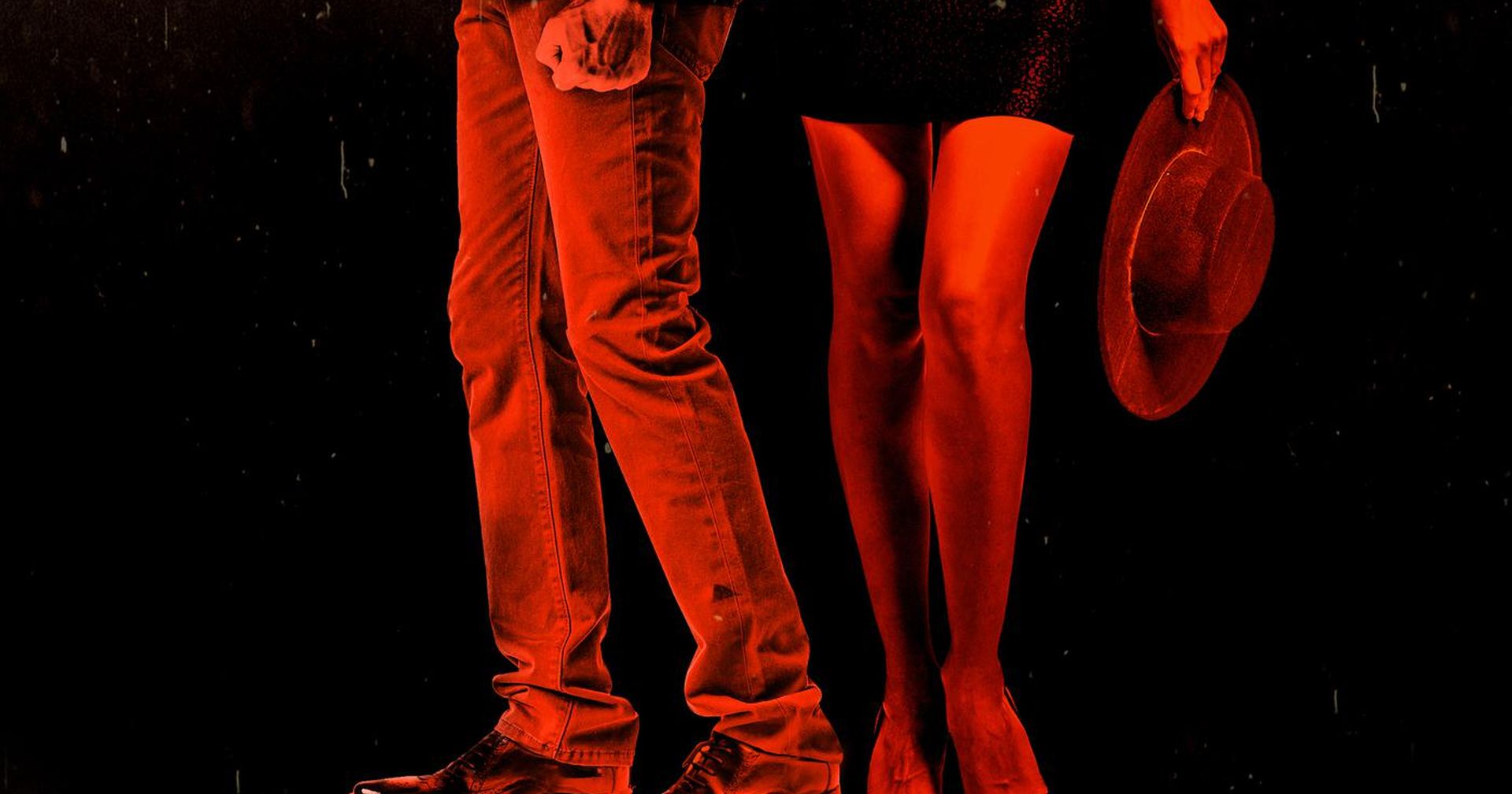 Dan and Wendi were a picture-perfect couple. Both of them were good looking, both successful attorneys, a perfect match for all sense and purposes. They had a lavish wedding which even found a place in the New York Times. Could any love story be better than theirs? But then, everything began to fall apart and the façade of perfection withered away. A whole new perspective into their relationship opened up for scrutiny. To make matters worse, they got involved in a murder. What happened here? Find out in 'Over My Dead Body'. You can catch all its episodes here.
6. Gladiator: Aaron Hernandez and Football Inc (2018- present)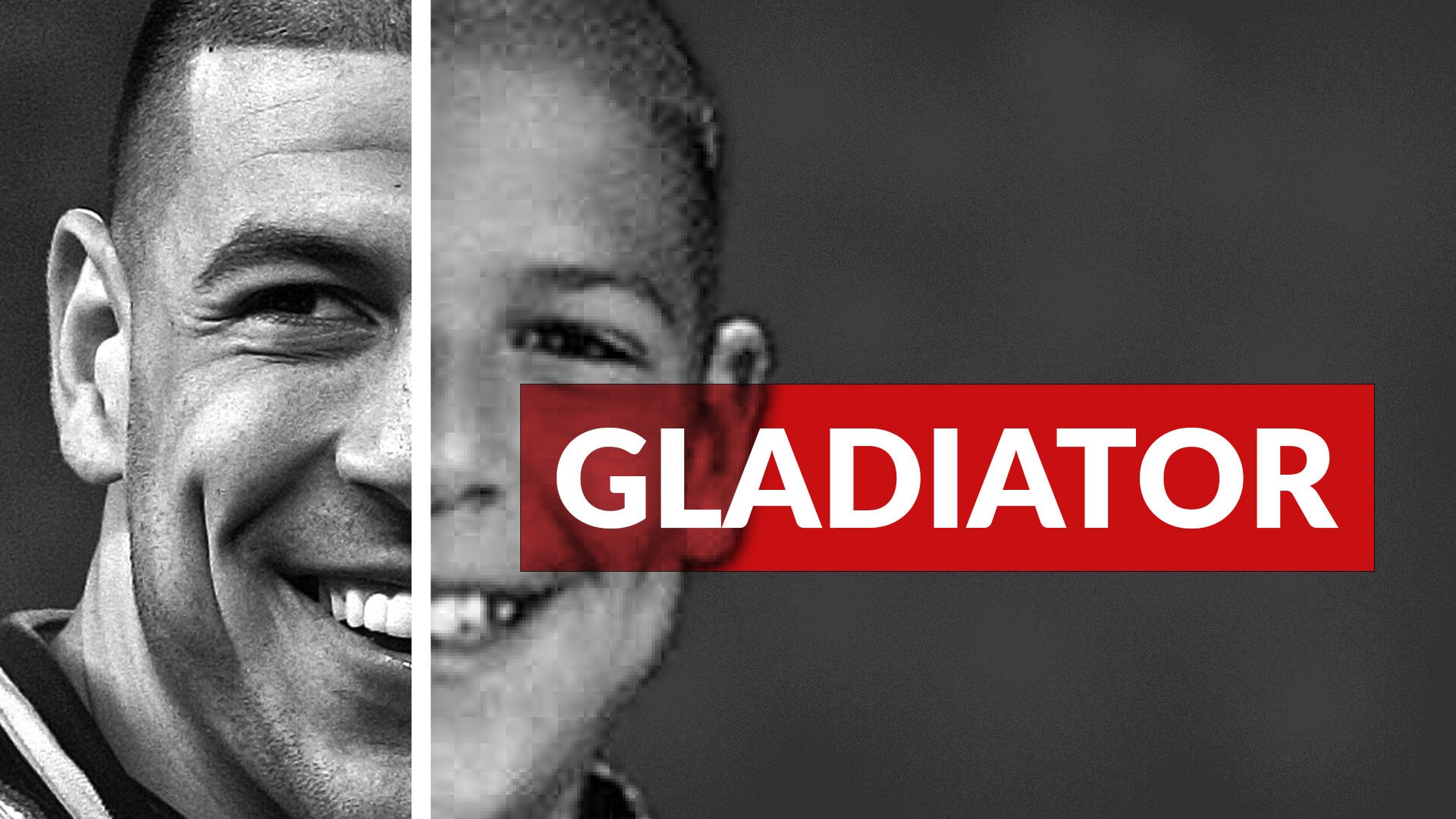 Aaron Hernandez was in the middle of a glorious career in football before everything came crashing down on him. In 2013, he was charged with the murder of Odin Lloyd, who was a linebacker in the Boston Bandits. Hernandez was found guilty and was sentenced to life in prison. But the list of his crimes didn't end there. In 2012, he also found himself in the midst of an investigation into a double homicide. Safe to say, it didn't end well for him. All this while, that is the only thing that nagged at everyone. What happened to him? How did his life take this drastic turn? If you have been wondering the same thing, then listen to 'Gladiator' here.
5. The Life, Death and Life of Arkady Babchenko (2018)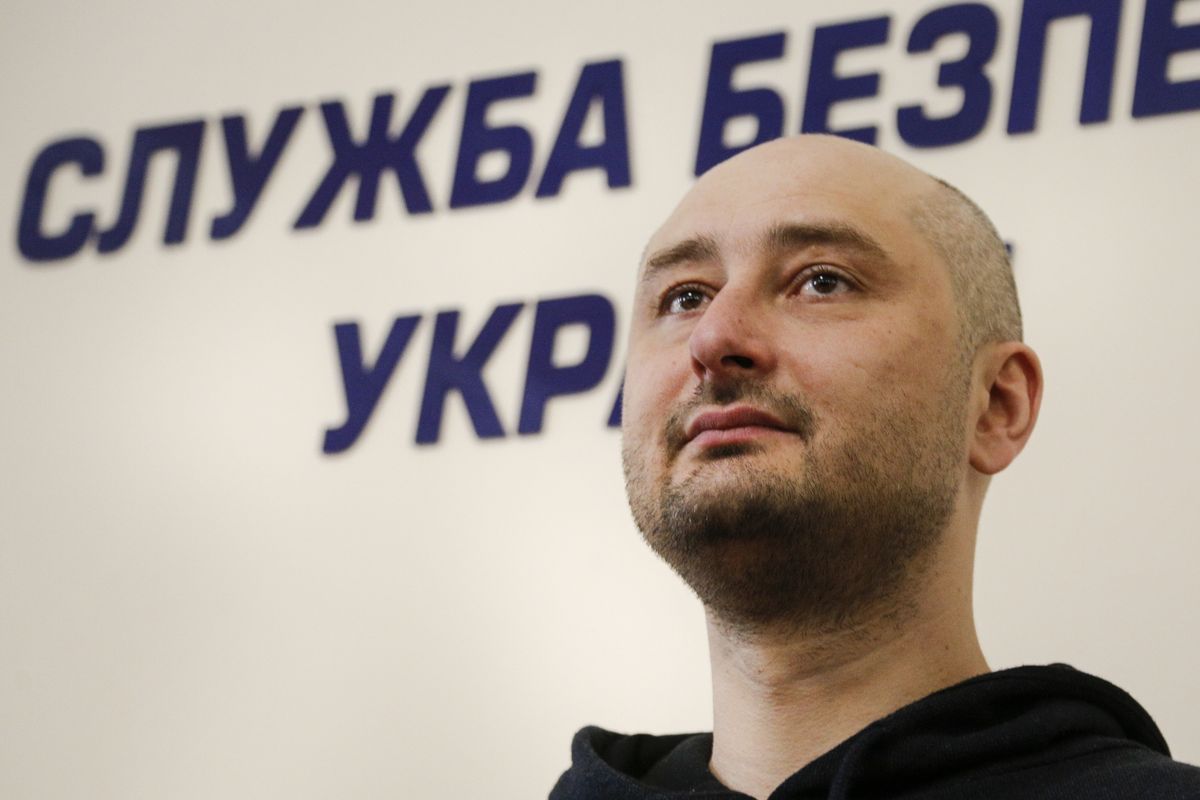 If you love spy movies then Arkady Babchenko's biography is something you should get your hands on. His life is nothing short of the stories that we have often seen in films. After serving in the first and the second Chechen War, he became a war correspondent. He has also written a book about his experience there, if you are interested. The most interesting thing that probably happened in his story was the fake death story. With the help of the Ukrainian security agency, SBU, his death was staged in order to protect him from the assassins, allegedly sent by Russian secret service, who were there to finish him off. I don't think I need to say more to keep you interested. You can listen to 'The Life, Death and Life of Arkady Babchenko' here.
4. Dr Gilmer and Mr Hyde (2013)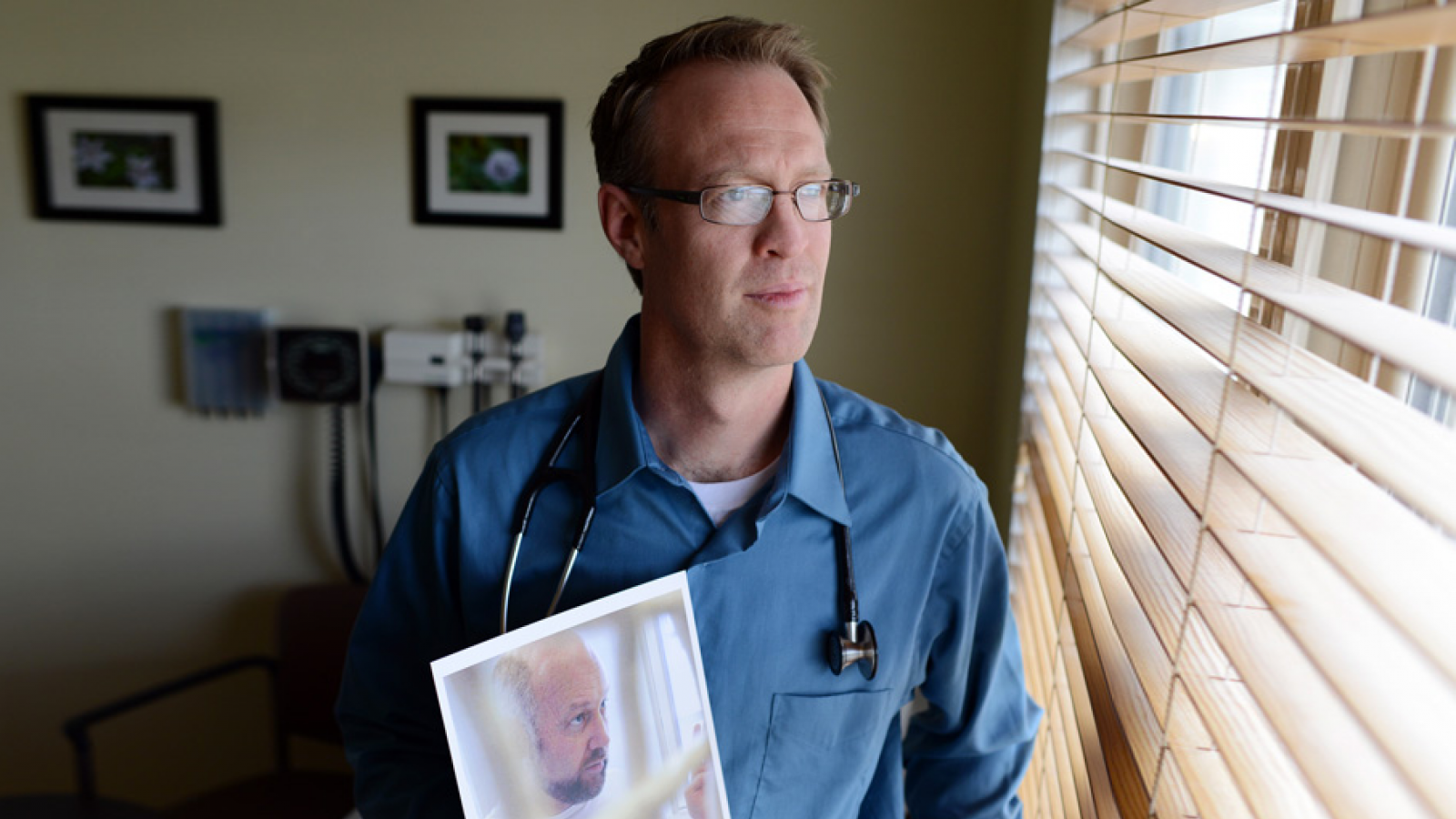 Meeting people who share your name is not an unusual thing. Dr Benjamin Gilmer thought the same when he heard that his predecessor in the new job was named Gilmer too. He passed it off as a coincidence and moved forward with his usual job. But then he started hearing things about this other Gilmer. He had been the talk of the town and the patients started educating Benjamin about what he did. A murder had been committed and Dr Vince Gilmer had been found guilty. But there were gossips and whispers about what actually happened. The more Benjamin delved into it, the more twisted the story became. You can listen to his story, 'Dr Gilmer and My Hyde', here.
Read More: Best Horror Podcasts
3. The Shrink Next Door (2019)
Ike was a psychologist. He had a high-end clientele, had a reputation in Manhattan's elite circle and would often throw parties in the house in the Hamptons. Joe Nocera is a veteran journalist and had known Ike for a while. They were neighbours, after all. Everything was normal until Joe made a startling discovery about Ike. Turns out, the house didn't belong to him at all. It was one of his patients'. His name was Marty and he claimed that Ike had used psychological manipulation on him. Further investigation revealed that Marty wasn't the only victim. But before anyone could take an action against Ike, he had disappeared. Listen all about it in 'The Shrink Next Door' here.
Read More: Best Music Podcasts
2. Dr Death (2018- present)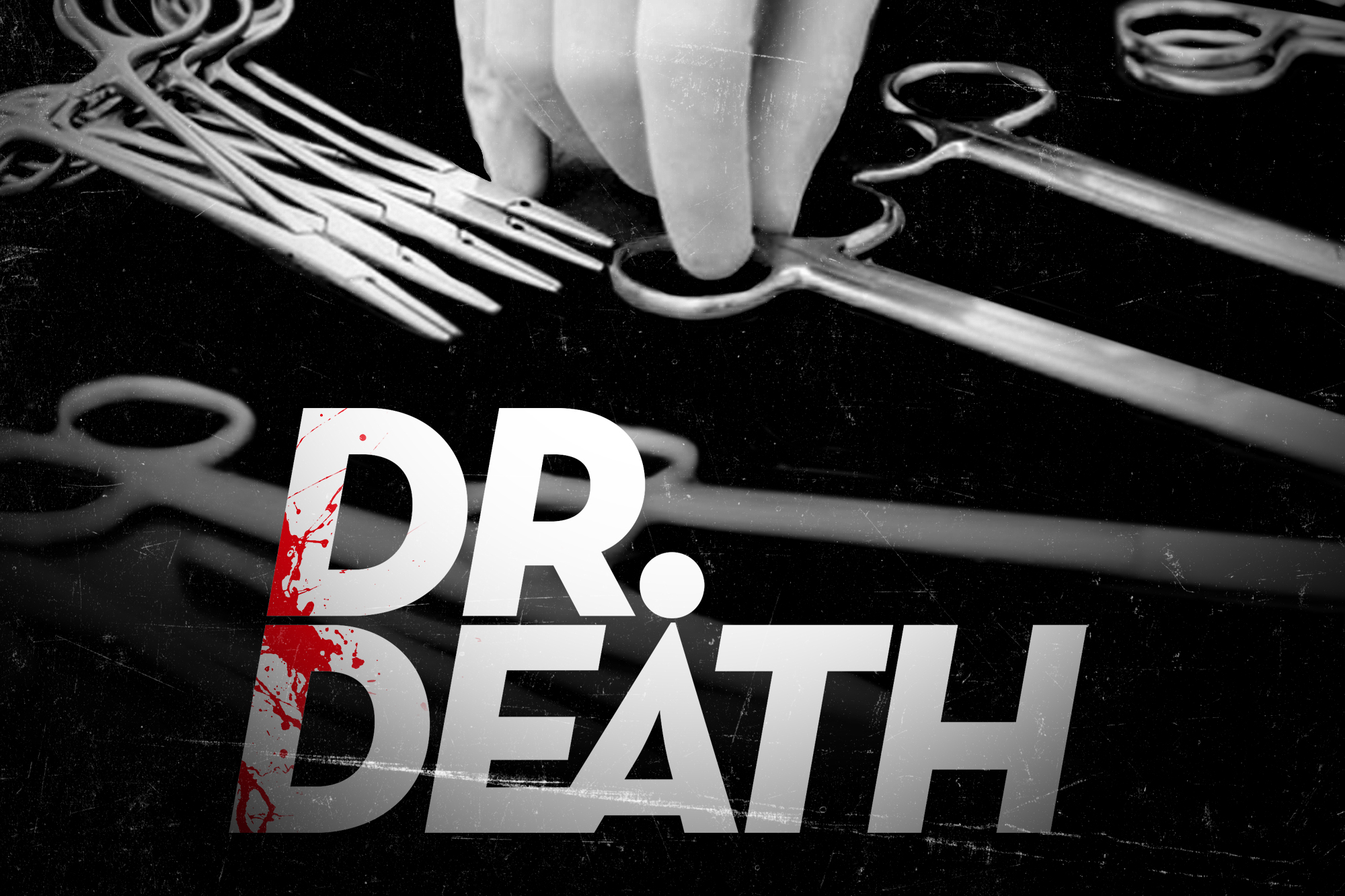 There are certain professions that we always have faith in; the people we can trust blindly, despite them being complete strangers. Whom can you trust more than a doctor? A person who is supposed to save your life. Dr Christopher Duntsch was one of such trusted people. He was a neurosurgeon and his patients loved him. He exuded confidence and was great at his job, or that's what he told everyone. You could go around looking for a way to fix your spine, but no one could treat you like Doctor Duntsch. For a while, everything seemed great for him and his patients. But then complications began to surface and the whole façade of the doctor came crashing down. How deceiving looks can be? Find out by listening to 'Dr Death' here.
Read More: Podcasts Like Dr. Death
1. Dirty John (2017)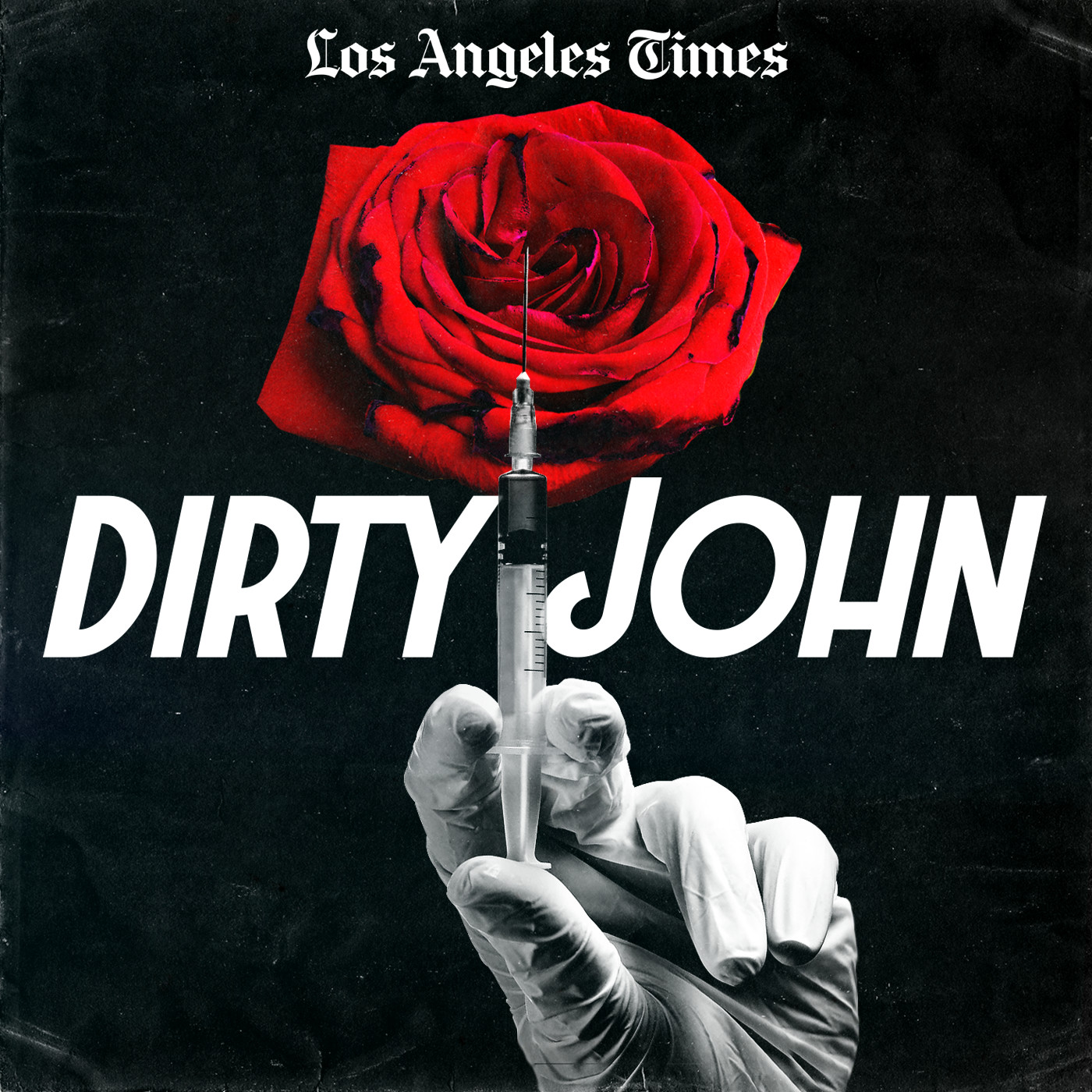 One of the most popular podcasts of our time, 'Dirty John' is a study of human character; not just of the titular John, but also of the people who were touched by him. Debra Newell had a successful career as an interior designer and only wanted to have a stable love life. When she found John Meehan, he seemed like a perfect man. He had served with Doctors Without Borders in Iraq. He was handsome, caring, supportive and everything that Debra ever wanted in a man. But the moment her family met him, they all asked her to leave him before anything bad happened. But she didn't, and then something bad happened. Hear all about it here.
Read More: Podcasts Like Lore