Diving into the intricacies of design and fashion, 'Project Runway' coalesces the suave and experimental essence of fashion. With renowned judges and hosts that inspire the designers every set of the way, the Bravo reality television show features cut-throat competition laced with drama and bickering. Bridging the gap between the subtle and the flamboyant, the designers try to create apparels that speak for themselves.
With Heidi Klum, Tim Gunn, Michael Kors, and Nina Garcia, the show features the creme' de la creme of the industry. Released in 2008, season 5 of the show featured a fight for the title. Years since it first came on air, fans remain curious about the lives of the participants. So, if you're also curious and want to learn more about the reality stars, look no further because we've got all the information right here!
Where is Leanne Marshall Now?
The rising star, whose unique designs won her the coveted title of Season 5, continued to accelerate her career outside the show as well. Post 'Project Runway,' Leanne made the shift from Portland to New York City, where she started developing her line. In the years that followed, Leanne became known for her custom bridal gowns and signature bridal line. She has lent her expertise to design for artists like Julianne Hough, Jane Fonda, Carrie Underwood, and Heidi Klum.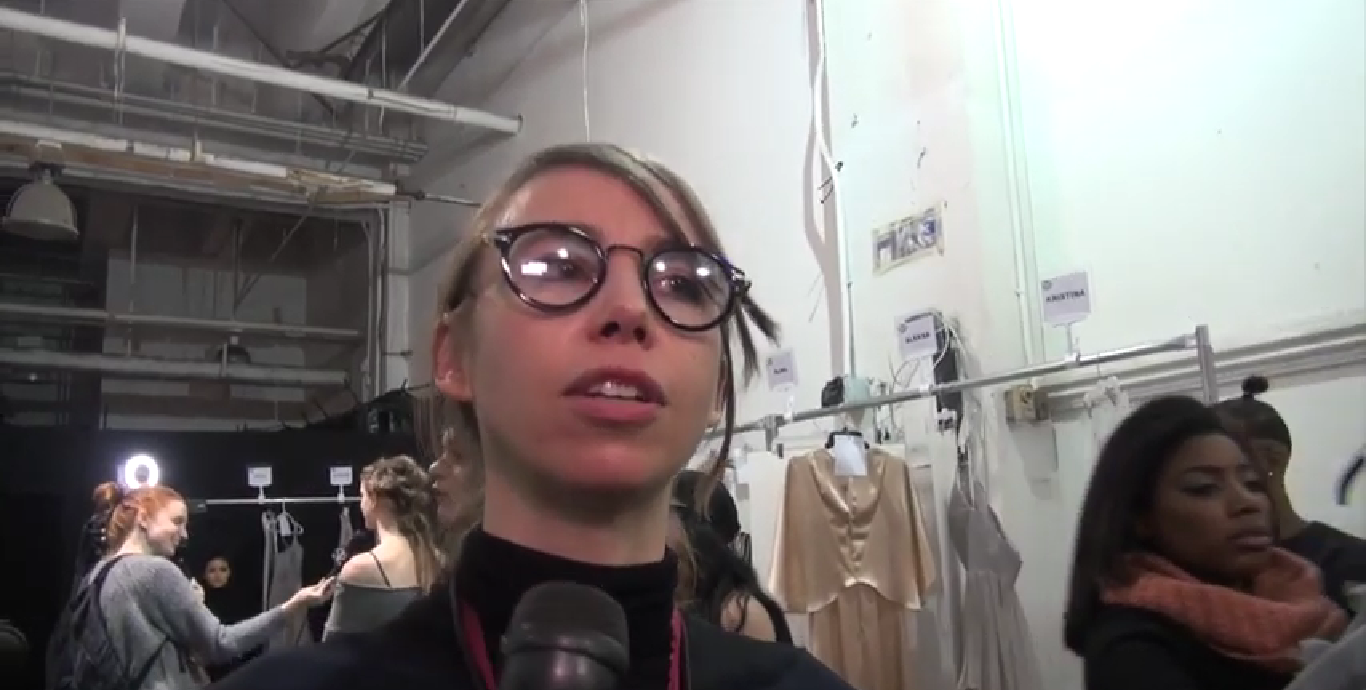 Not just that, Leanne's collection has also reached several boutiques worldwide, and she has continued to solidify her name in the industry. In 2022, Leanne decided to make a shift into inclusive apparel instead of solely working on bridal gowns. The designer has also relocated to France and continues to create milestones along with her husband, Remy Falgayrac, who is also French.
Where is Korto Momolu Now?
The Liberian-born designer's fiery helped her emphasize her designs, winning her second place on season 5 of the Bravo TV show. Since her exit from the show, Korto has continuously expanded her personal brand and not just limited herself to designing apparel. Over the years, Korto has created an accessory line for Dillard's Incorporated store, produced an eco-friendly jewelry line, and designed uniforms for the Walton Family Museum.
Korto's work has been celebrated across the circuit through fashion weeks, publications and reality shows. The star returned to Season 20 of 'Project Runway' to showcase her eye for detail and excellence. On the personal front, Korto is married and lives with her husband and children in Arkansas.
Where is Kenley Collins Now?
After catapulting into success through 'Project Runway,' Kenley Collins continued to establish her brand. Having turned down MTV and VH1 dating shows, Kenley continued to focus on design and fashion long after her exit from the Bravo TV show. Kenley sought inspiration from different sources and continued to expand her label. The star was briefly involved in an issue when a brief spat with an ex-boyfriend in a cat attack led to the entertainment star's incarceration.
Nevertheless, Kenley has continued to create milestones in her career. As a mother to three children, her work has consistently sought inspiration from maternal instincts. Renowned for her Mommy and Me collection, the star even recorded a studio album. She is currently working as a real estate agent in Fort Lauderdale and enjoys life with her husband and children.
Where is Jerell Scott Now?
Defining glitz and glamour through his remarkable designs, Jerell Scott's work made him one of the many talented contestants on the show. After he walked out of 'Project Runway,' he widened his scope of deliverables and has since been a leading name in the industry. Not just this, the star also returned to 'Project Runway All-Stars' as one of the top designers. Jerell's work ranges from custom to red carpet.
Jerell has also expanded his label into accessories and fine jewelery. The reality star also has a renowned boutique in the heart of Los Angeles, where he coalesces luxury with suave. Jerell also went on to design costumes for 'Everything,' and 'The Billionaire.' Aside from his booming career, he also enjoys life with his family and friends.
Where is Stephen "Suede" Baum Now?
Active in the industry for more than a decade before making his appearance on the hit reality show, Stephen "Suede" Baum had garnered renown for his witty remarks and enthralling personality. After his exit from the show, Stephen's success continued to climb new heights. Even after he finished fifth on the show, Stephen's eye for detail led him to be invited back to the show to feature his collection during New York Fashion Week.
In addition to expanding his label and designs, the star has also appeared on PBS' 'Applause.' Stephen's menswear designs and SUEDEsays fabrics have added to his growth. The reality star now works as a real estate agent in Cleveland, Ohio and spends time with his family and friends and partner.
Where is Joe Faris Now?
Immediately after leaving 'Project Runway,' Joe secured the role of Senior Designer for Schott in New York City. The star's keen eye for detail continued to accrue him success in the years that followed. From designing premium luxurious outerwear to denim, Joe's work is spread across a number of niches. In 2011, he starred in a documentary for Discovery Channel Planet Green called, 'Detroit in Overdrive.'
Joe has also appeared in other productions, including a short film called 'Lemonade: Detroit.' The star is currently heading his brand Joe Faris as a Senior Designer in Detroit. He also serves as the Board Member and President for Fashion in Detroit, a non-profit corporation. Aside from his work, Joe is also happily married and spends his time exploring and traveling along with his wife and family.
Where is Terri Stevens Now?
From showcasing her unique designs on Bravo's 'Project Runway' to establishing herself as a virtuoso in design, fashion and interior, Terri has continued to map the road to success and acclaim. Currently serving as the Enterprise Style Director for Target, the 'Project Runway' alum has dabbled into a number of niches through the years. After placing 7th on the show, she created her lines Michael Joseph and Funkin' Beautiful. The entertainment star has also dabbled into content creation and now hosts her own fashion blog, where she shares the scoop on the latest fashion trends.
Where is Blayne Walsh Now?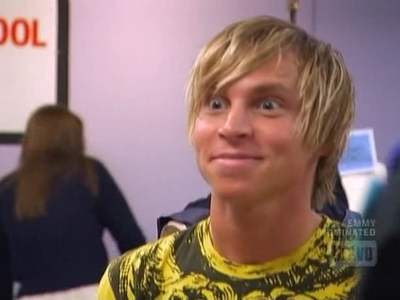 After becoming an icon for his brilliant catchphrases, the Washington-based designer continued experimenting with designs and created remarkable fashion outside 'Project Runway.' Invoking his love for 'Gossip Girl' and consistently hoping to star on the show, Blayne came to be known for his creative phrases and obsession with tan. However, the designer's road to success wasn't as easy.
After getting booted from the show and receiving harsh feedback from Michael Kors for his choice of fabric, the designer established his new line called Richard Blayne, which focused on punk, neon and bright tones. The stylist channeled his love for the '80s into his work, and his work was featured on the Seattle Fashion Week in 2010. However, a few years down the line, the stylist decided to retire from public life and now chooses to keep his life under wraps.
Read More: Project Runway Season 4: Where Are They Now?