My first thought after hearing the premise of 'Love & Gelato' was why they were remaking 'The Lizzie McGuire Movie' (2003); it's wonderful and perfect as it is. But Hollywood's tendency to resurrect long-dead IPs notwithstanding, it turns out that 'Love & Gelato' is actually based on American author Jenna Evans Welch's 2016 debut novel of the same name, which also serves as the first book in her 'Love & Gelato' series. Directed by Brandon Camp ('Love Happens'), who also adapted Welch's novel for the screen, the 112-minute-long film takes its audience on a breezy ride through the alleys of Rome in a predictable — and yet, thoroughly enjoyable — journey.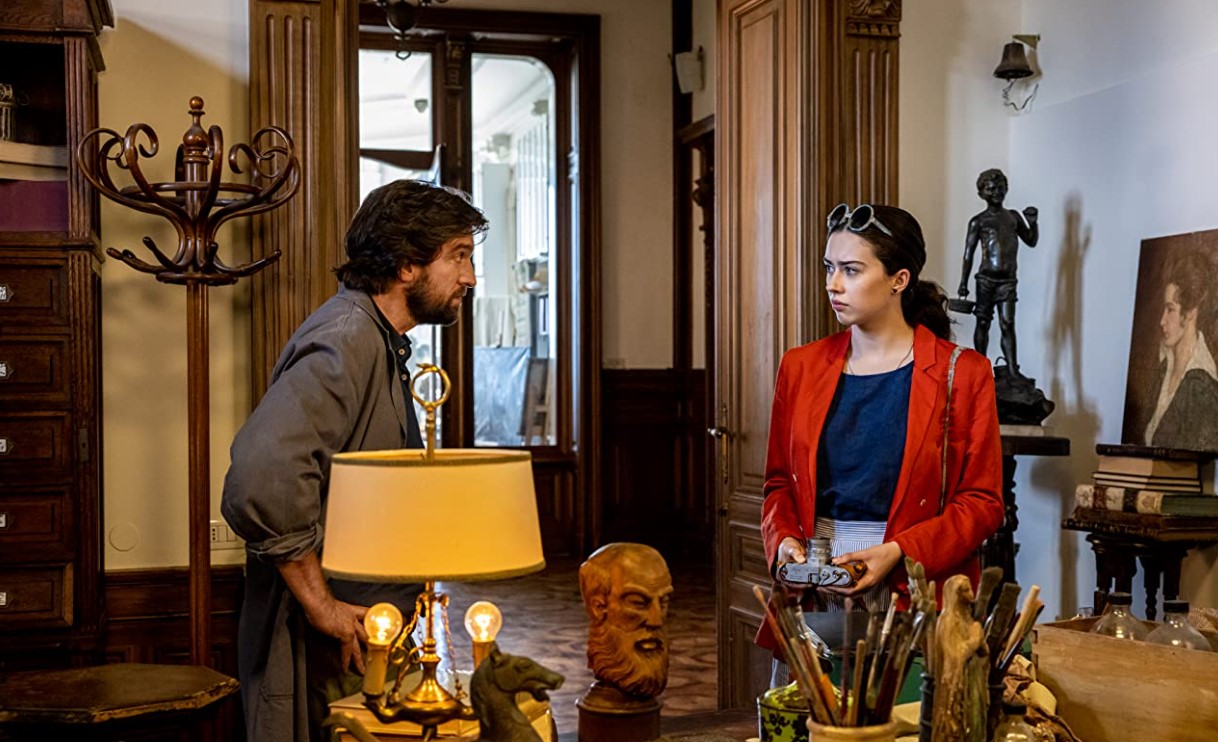 'Love & Gelato' revolves around Lina Emerson (Susanna Skaggs), a high-school graduate who has recently lost her mother, Hadley, to cancer. She has spent the recent few years hoping that her mother would get better, putting her own life on hold in the process. Now, as Lina arrives in Rome to honor her mother's "living wish" (that's what Hadley called it), Lina justifiably feels overwhelmed by the sudden change of pace in her life. Before her daughter, Hadley came to Italy when she was around Lina's age and used to claim that the visit changed her life, though she never expanded on that. After the initial shock of the cultural differences has worn off, Lina embarks on a journey of healing and self-discovery.
She also finds herself at the center of a blooming love triangle with two very archetypal Italian young men. Lorenzo Ferrazza (Tobia De Angelis) aspires to be a chef, whereas Alessandro Albani (Saul Nanni) is an investment banker's handsome and rebellious son. Lina didn't have a boyfriend in high school, and the sudden attention of the two boys catches her off guard. She finds comfort in the diary that her mother left behind, realizing that Hadley also had her share of insecurities when waltzing around Rome all those years ago.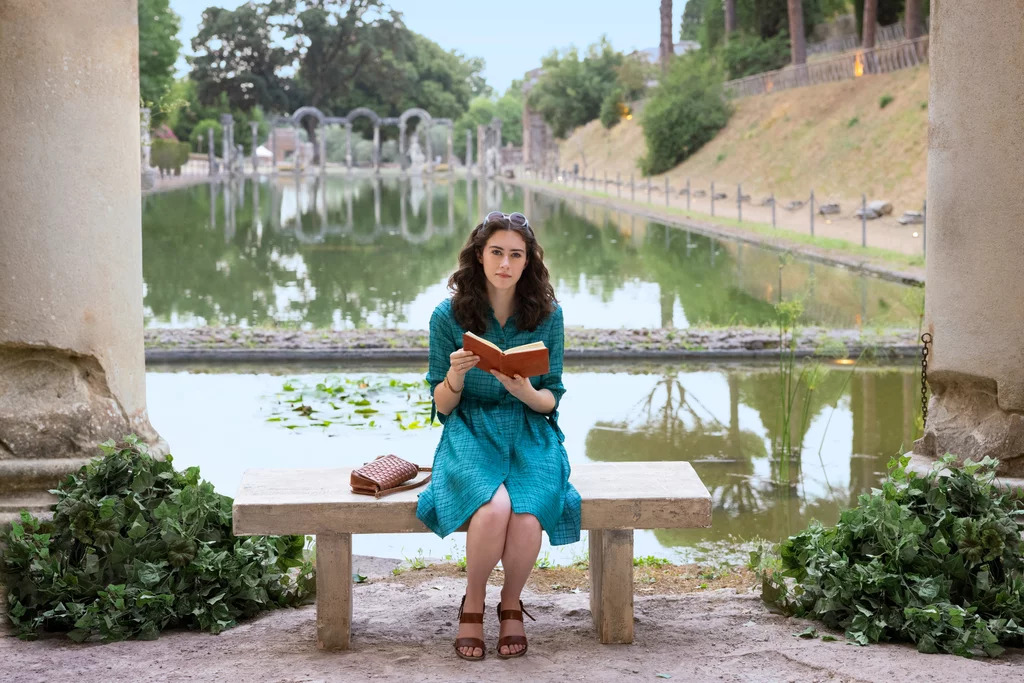 Although Welch said in a June 2022 interview that she didn't mind the changes made in the Netflix adaptation, her readers might feel otherwise. Certain aspects of the narrative have been drastically altered or trimmed down to make it more cinematic, and these efforts often didn't have their desired results. However, Camp still has managed to keep true to the core aspect of the source material — the relationship between Lina and her mother.
Skaggs, who is arguably most known for portraying Haley Clark on AMC's period drama series 'Halt and Catch Fire,' makes her cinematic debut with this film. She plays Lina with enough vulnerability to give her performance and the film itself a certain amount of legitimacy. Valentina Lodovini ('L'afide e la formica') and Owen McDonnell ('Killing Eve') are dependable as Lina's godmother Francesca and Francesca's cousin Howard Riley, respectively, while Nanni and De Angelis do what the script requires of them.
Like Welch's book, 'Love and Gelato' is quintessentially a summer romance. It's bright and colorful and lively. Camp knows the constraints of the genre he is tinkering with here. He introduces common tropes of romantic comedies throughout the film, only to invert them later. This adds a sense of freshness to the plot that is often missing in Netflix's most romantic comedies.
Since there have been movies, Rome has been a popular filming location among Hollywood filmmakers. From 'Roman Holiday' (1953) to 'Ocean's Twelve' (2004) to 'Spectre' (2015) (and yes, 'The Lizzie McGuire Movie') — films have interpreted the ancient city in their own unique way. 'Love & Gelato' adds to this ever-expanding conversation, depicting the Italian capital through the prism of a daughter's grief and wistfulness.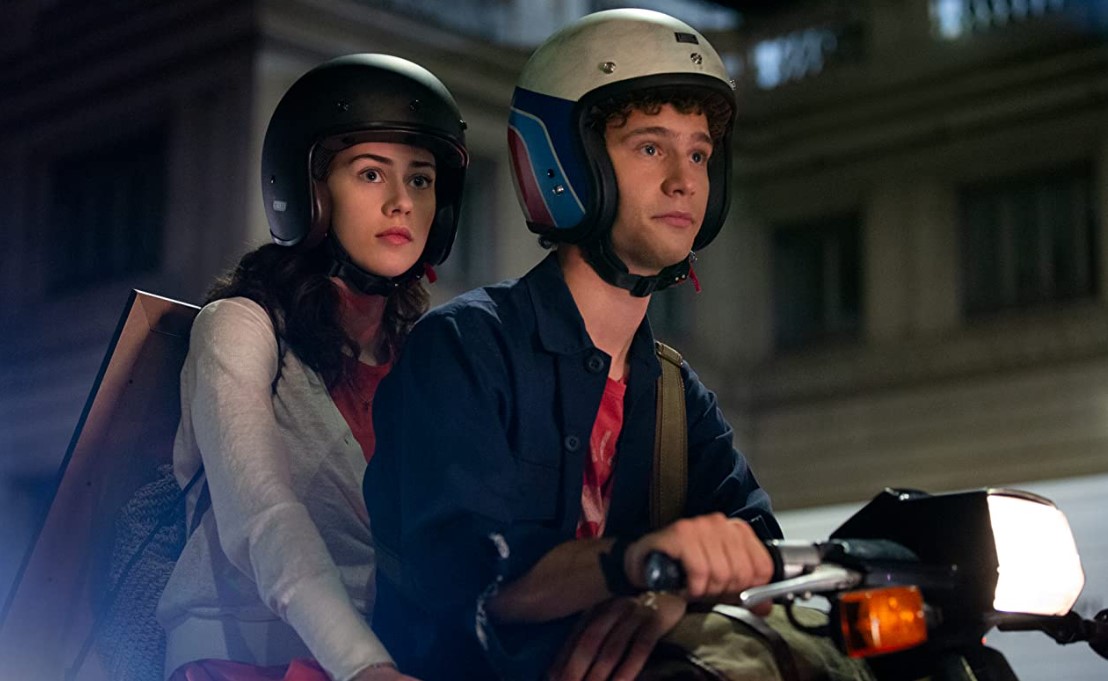 Given that the source material has sequels, there is a high possibility that Netflix has plans to develop more films set in the same fictional world, just as they have done with 'The Kissing Booth' (2018) and 'To All the Boys I've Loved Before' (2018). For all its mediocrity, 'Love & Gelato' is a decent first entry in a potential film series.
Arguably, the biggest issue with this film is that it's risk-averse like its protagonist. As mentioned above, the film inverting the common rom-com tropes is a welcomed measure, but it's not enough. Moreover, the film staying true to the core aspects of Welch's novel is also not enough. In the adaptation process, it may not have lost its soul, but its identity is gone.
Rating: 3/5
Read More: Is Love & Gelato a True Story?