Disney+'s 'Secret Invasion' features Samuel L. Jackson as Nick Fury, who returns to Earth after learning of a hostile group of Skrulls plotting to take over the planet. As Fury returns to Earth and prepares to fight the Skrulls, he is reunited with one of his most loyal allies – Agent Maria Hill (Cobie Smulders). However, the first episode ends on a shocking note, leaving viewers to ponder over Maria Hill's fate. Hence, viewers must be wondering whether Maria Hill is dead and actress Cobie Smulders is leaving the MCU. SPOILERS AHEAD!
Maria Hill Is Killed in Action
Maria Hill is introduced as an Agent of SHIELD in 2012's 'The Avengers.' She is based on the Marvel Comics character of the same name created by Brian Michael Bendis and David Finch. She works under Nick Fury and is generally considered his closest ally. Actress Cobie Smulders plays the role of Maria Hill in the MCU. As with the comics, Hill has a long history of working with SHIELD and The Avengers in the MCU. She appears alongside Nick Fury in 'Captain America: The Winter Soldier,' 'Avengers: Age of Ultron,' 'Avengers: Infinity War,' and 'Avengers: Endgame' as well as other MCU-related media. Hill is seen in 'Spider-Man: Far From Home' recruiting Peter Parker/Spider-Man (Tom Holland). However, in the film's post-credits scene, it is revealed that Maria Hill is actually Skrull leader Talos' wife, Soren.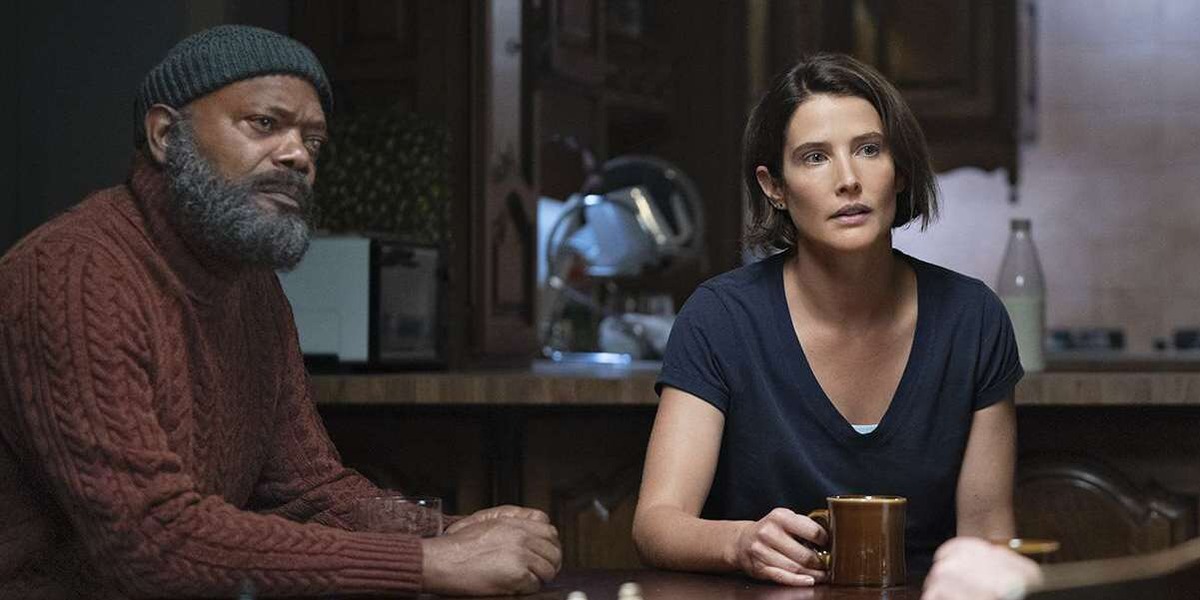 The actual Maria Hill returns in the first episode of 'Secret Invasion.' In the episode, she reunites with Nick Fury, who returns to Earth after a lengthy absence to deal with a Skrull invasion. Hill, Talos, and Fury work together to thwart rebel Skrull leader Gravik's plan. However, in the episode's final moments, when the trio is chasing after rebel Skrulls trying to detonate a bomb in Moscow, Russia, Hill is attacked by an imposter, Fury. Gravik poses as Fury to draw Hill closer, only to shoot her. The bullet wound proves fatal as Hill dies from it in Fury's arms. Moreover, Hill's death is foreshadowed earlier in the episode when she warns Fury that he is past his prime and his tardiness could indirectly harm someone close to him. Given the emotional weight of the moment, Hill's death seems definitive.
Cobie Smulders Is Leaving the MCU
Actress Cobie Smulders gained popularity for her performance as Robin Scherbatsky in the hit sitcom 'How I Met Your Mother.' She also reprises the role in the more recent spin-off series 'How I Met Your Father.' Her other credits include shows such as 'A Series of Unfortunate Events,' 'Stumptown,' and 'Friends from College.' As Maria Hill, Smulders has been a part of the MCU for the better part of a decade. However, she has only been a bit part player, making sporadic appearances across several films in the hit superhero franchise. With her character biting the dust, Smulders' time in the MCU seems to have ended.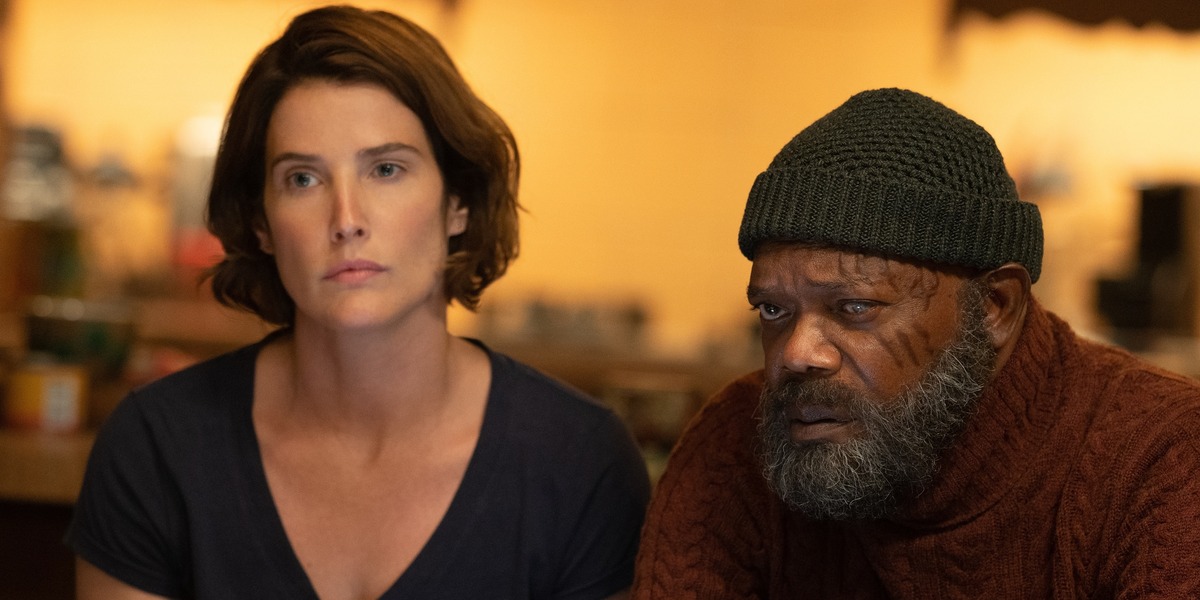 There have been some reports of the actress' involvement in the upcoming 'The Marvels,' which is also set to feature Nick Fury in a prominent role. However, Smulders hasn't confirmed her involvement with the project. While promoting 'Secret Invasion,' Smulders stated she was able to explore her character in more depth in comparison to her previous MCU appearances. However, Smulders is only credited as a special guest star for the show, implying her character does not have much screen time. That, coupled with the emotional impact of Hill's death on Fury, seems to indicate that Hill's demise is rather permanent. While Smulders hasn't announced her exit from the MCU, her character's death suggests this will be the last we will see of the actress as the smoldering secret agent. Nonetheless, with the MCU exploring the Multiverse in its Phase Six, there is still a chance of Smulders returning to the role of Maria Hill.
Read More: Secret Invasion: Was Everett Ross a Skrull? Is Martin Freeman Leaving the MCU?