'Friends from College' is an original Netflix comedy series which deals with the lives of six people who have been friends since their days together at Harvard University. At present, all of them are in their 40s, but are still in complicated relationships which are mostly intertwined among each other. The six main characters are Lisa and Ethan Turner, Samantha Delmonico, Nick Ames, Max Adler, and Marianne. Ethan is a well-regarded writer, but he always struggles with financial difficulties. Lisa, Sam's wife, is an investment lawyer, while Samantha is an interior designer living in Manhattan. Interestingly, Sam and Ethan have had something romantic going on between them since they were at Harvard. Nick lives off a trust fund, and is always busy partying despite being in his 40s. Finally, Max is a literary agent and Marianne a yoga instructor.
The show has unfortunately been canceled by Netflix after two seasons. Throughout its run, the series never managed to garner a positive reaction from critics who have constantly pointed out the lack of charm in any of the characters. Some have even pointed out that the characters of the show are so unpleasant that "if they were sitting at a table near you, you'd leave the restaurant". However, there are many shows, similar in tone and style to this one, that are unique in their own ways. Here's the list of best shows similar to 'Friends from College' that are our recommendations. You can watch several of these series like 'Friends from College' on Netflix, Hulu or Amazon Prime.
9. Cooper Barrett's Guide to Surviving Life (2016)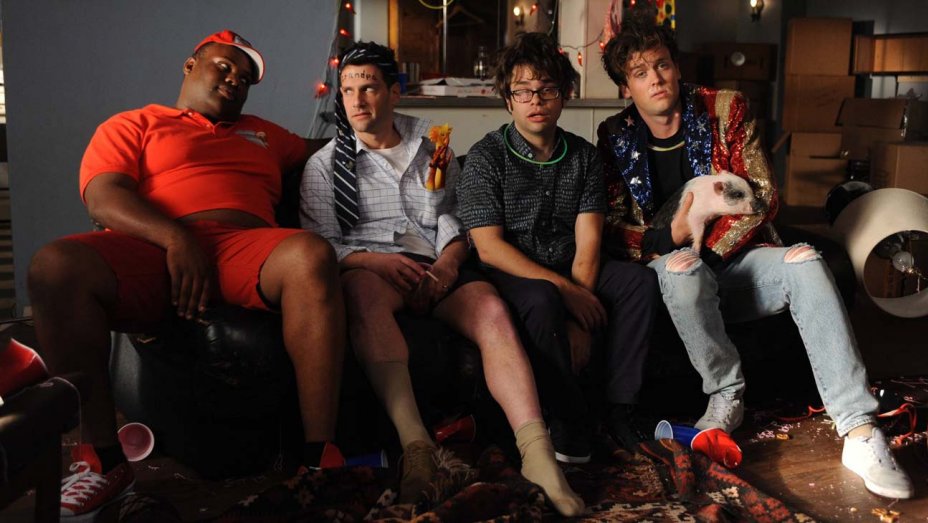 Jay Lacopo created this sitcom which was canceled by Fox after one season. The show stars Jack Cutmore-Scott as Cooper Barrett, a guy who lives with his friends, Barry and Neal. We follow the three characters as they navigate through life and Cooper begins to realize that he is getting too old to lead as hedonistic a life as he has been leading. Other important characters are Kelly Bishop, a girl who is Cooper's neighbour and for whom he has a soft corner, and Josh and Leslie Barrett, Cooper's brother and sister-in-law, respectively. The show mostly garnered mixed reviews from critics.
8. Weird Loners (2015)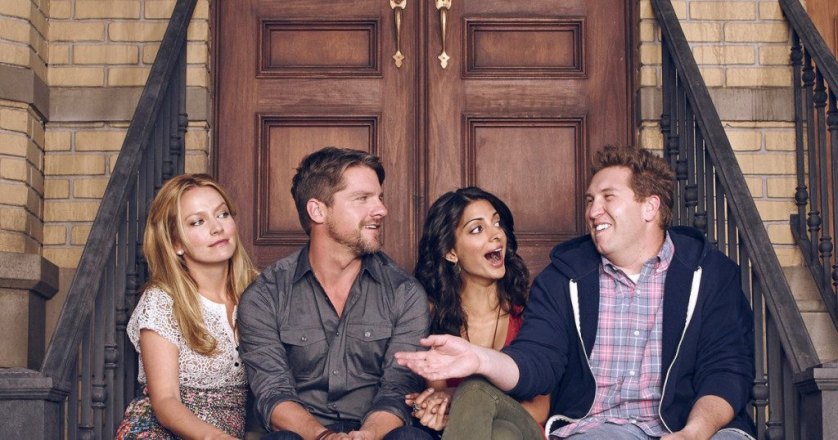 This Fox series, created by Michael J. Weithorn, is a story about four people whose lives suddenly clash with each other and they form an unlikely friendship. There are four main characters in this series — Eric Lewandowski, a man who has always lived with his parents until very recently when his father passed away; Stosh Lewandowski is his cousin who moves in with Eric to give him company because this is the first time in his life that Eric is all on his own. Moreover, Stosh has his own problems, as he has lost his job after flirting with his boss' wife. Their neighbor is a girl called Caryn Goldfarb, who invites another girl called Zara to stay with her. As per his nature, Stosh begins flirting with Caryn as soon as he sees her. Eric and Zara also become friends after Eric purchases one of her artworks. Though the series received mixed to positive reviews, it was canceled after the first season.
7. High Maintenance (2012-)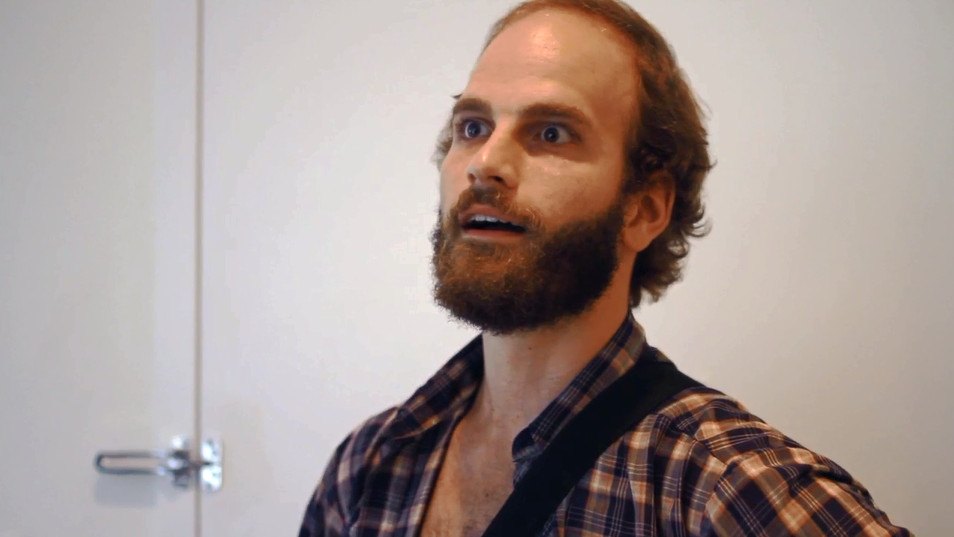 'High Maintenance' is the first original web series to premiere on Vimeo. The central character of the show is simply known as 'The Guy'. He is a weed dealer who goes around town in Brooklyn on a bicycle supplying weed to whoever needs it. The Guy is a very simple man who aspires to enjoy all the perks life in New York City has to offer. The characters whom he supplies weed to in an episode become the center of that episode and we take a peek into their lives with the help of The Guy. In this manner, we get to meet people from different walks of life, who are all different and special in their own ways and contribute to the huge variety of life in NYC. Series co-creator Ben Sinclair plays The Guy. Each episode is five to twelve minutes in length and this gives the makers the freedom to explore and experiment with a particular form of humor. The series is well-received by critics for its unique format and vivid character portrayals.
6. Master of None (2015-)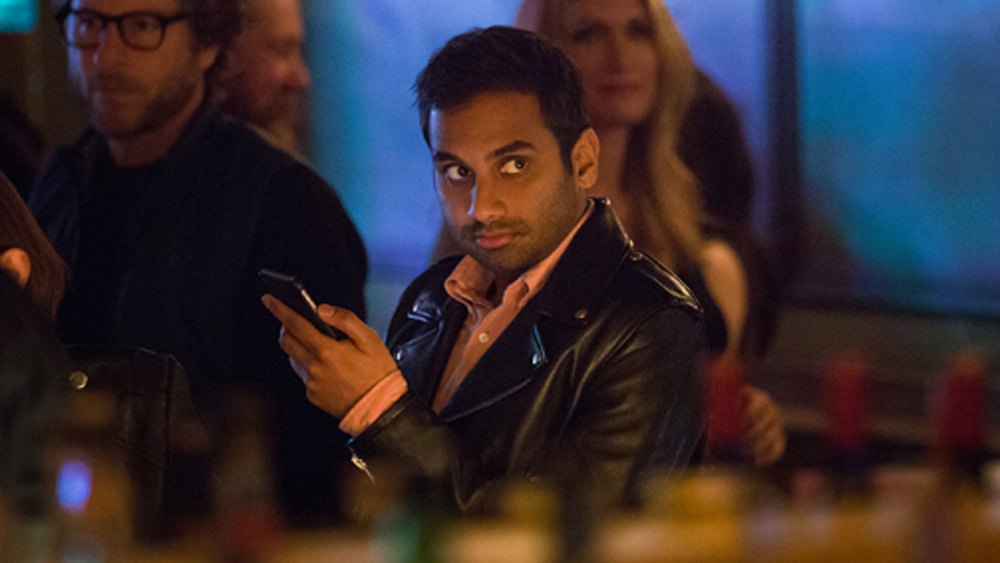 Comedian Aziz Ansari stars in this Netflix original comedy series. The show revolves around a struggling actor named Dev (Ansari) who struggles through the various walks of life along with his friends and family. Through Dev's life, we discover how the life of a young, single, immigrant man pans out in New York. Though being a comedy, 'Master Of None' works as a great social commentary on a society that is becoming more technology dependent and is constantly giving us so many choices that it is getting more and more difficult to choose what we really like. Both critics and audiences have loved this series and called it one of the best comedies of recent times.
5. Best Friends Forever (2012)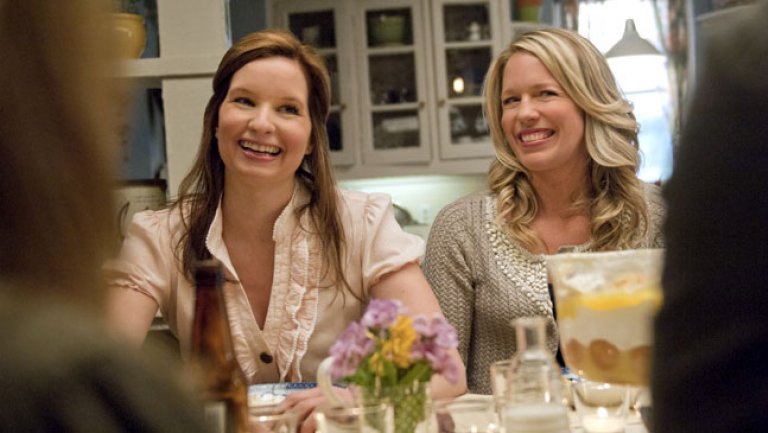 This 2012 NBC sitcom stars Lennon Parham and Jessica St. Clair in the leading roles. The characters both these actresses play are called Lennon and Jessica. In the beginning of the show, we see Jessica, who has divorced her husband and has nowhere to go. She then decides to move in with her friend Lennon. However, the problem is that Lennon does not live alone anymore as her boyfriend Joe has just moved in. With the two best friends having met after a long time, Jessica and Lennon are always busy spending time with each other. This makes Joe feel left out of Jessica's life.
4. The Big Bang Theory (2007-)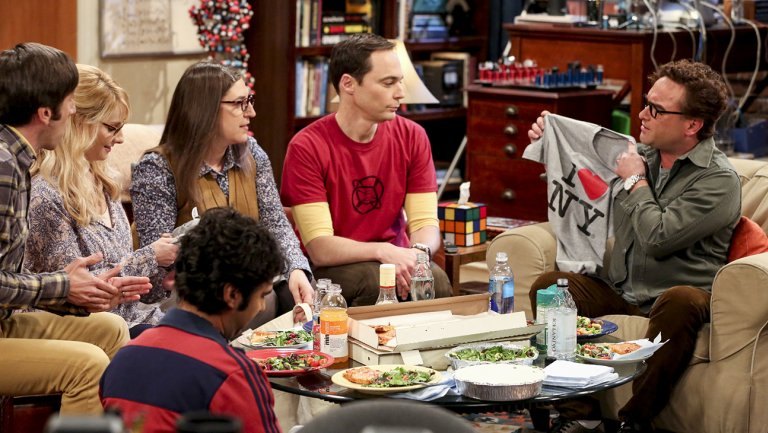 One of the most popular sitcoms in television history, 'the Big Bang Theory' centers around a group of friends living in Pasadena, California. The two main characters of the show are Leonard Hofstadter and Sheldon Cooper, both of whom are theoretical physicists who share an apartment together. Their neighbor Penny is a waitress and an aspiring actress. Throughout the run of the show, Penny sometimes dates Leonard and the two of them finally end up getting married. Other important characters are Leonard and Sheldon's colleagues Howard Wolowitz and Rajesh Koothrappali. These two characters are also scientists with high IQs. Each one of the characters has his/her own quirks, which become the source of humor in the series. Leonard is what we can call 'the straight guy' (nothing to do with sexual orientation) of the series around whom these eccentric characters live.
Read More: TV Shows Like The Big Bang Theory
3. The Office (2001-2003)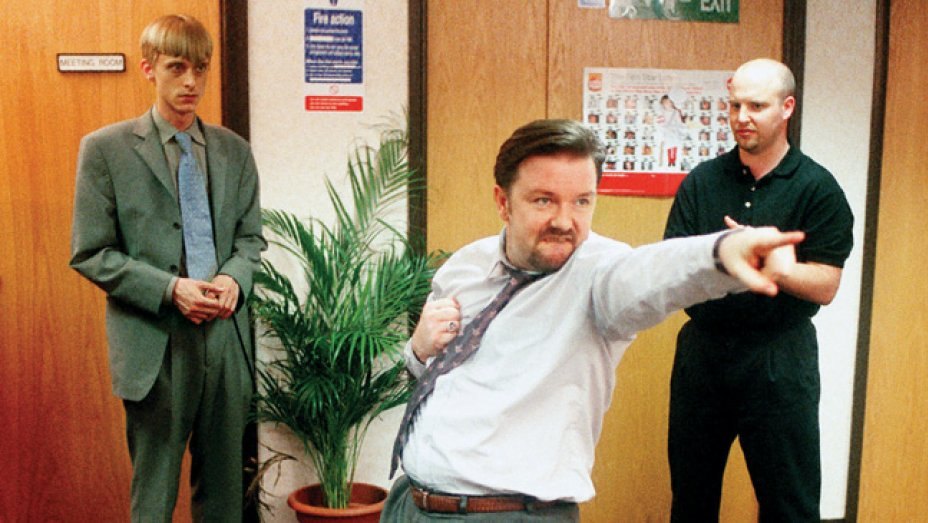 Created, written, directed by and starring Ricky Gervais, 'The Office' is an iconic British show which helped in the development of an entirely new format of sitcoms about workplaces. The lead character of the show is called David Brent. He is a loser now in his middle age, who always wanted to be famous, but ended up as the general manager of a famous paper company. The humor of 'The Office' mainly stems from the character of Brent who is always desperate to please those working under him and most of the things he tries to do end up with hilarious consequences. Brent's perception of himself as a hilarious and smart boss is naturally not shared by the other employees in the office. The show is shot in a mockumentary fashion, which makes it even more hilarious. The series is regarded as one of the greatest British sitcoms of all time. This is a wonderful achievement considering the fact that Gervais only made 2 seasons and a total of 12 episodes and 3 specials.
2. How I Met Your Mother (2005-2014)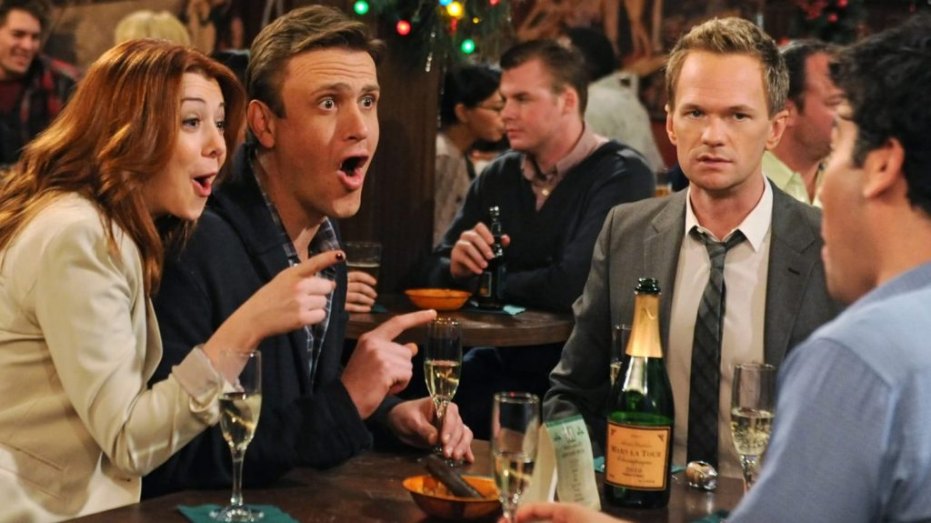 'How I Met Your Mother' is another highly influential TV series which began airing in 2005. The series is told from the perspective of Ted Mosby. The show is set in the year 2030, and the story is told by Ted to his children. We get to know about Ted's life since he was 27 years old and working as an architect in New York. The story revolves around him and his group of friends which includes Marshall Eriksen, Lily Aldrin, Barney Stinson, and Robin Scherbtsky. The show received positive reviews from critics because of its new and interesting structure, intriguing characters, and the constantly engaging humor.
Read More: TV Shows Like How I Met Your Mother
1. Friends (1994-2004)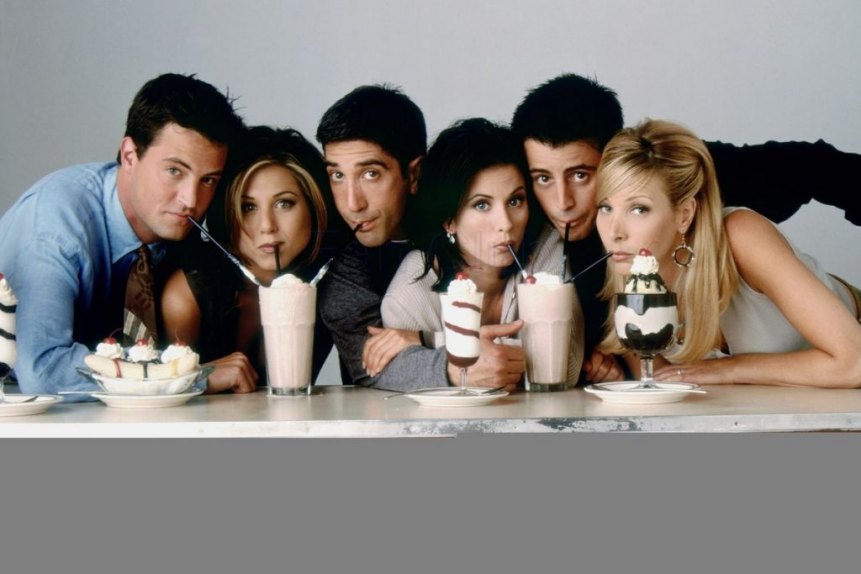 'Friends' left an indelible cultural impact on American culture and will remain one of the most important TV shows in history. The story revolves around six characters who live in New York. These characters are siblings Ross and Monica Geller, Monica's friend from school, Rachel Green, Ross's school friend, Chandler Bing, and their two other friends, Joey Tribbiani and Phoebe Buffay. Each of these characters has their own perks, which gives the show a humorous tone. For example, Monica is very particular about cleanliness, Joey is somewhat dimwitted, but a successful womanizer, and Chandler always has a sarcastic remark up his sleeve. Ross and Rachel are in an on-and-off relationship throughout the series. Numerous publications have ranked 'Friends' among the greatest shows ever made. The last episode of the show holds the record of being the fifth most-watched finale in television history.
Read More: TV Shows Like Friends