Set in the gleaming hope of the mid-1990s, 'Barracuda Queens,' follows the story of four young girls named Lollo, Klara, Frida and Mia. Despite their incandescent lifestyle, the four girls find themselves in a bind when they have to pay a massive party bill. In a moment of desperation, the four concoct a scheme to burglar their new neighbor. As their plans lead to a number of twists and turns, they gradually embark on a crime spree, which allows them to pay their debt and simultaneously seek revenge on those who have done them wrong.
The Netflix crime thriller series is created by Camilla Ahlgren and features compelling performances by Izabella Scorupco, Alva Bratt, Tea Stjärne, and Sarah Gustafsson. A riveting take on "Eat the Rich," 'Barracuda Queens,' features robbery undertaken by an unlikely group. The series is inspired by real events. So, if you are equally enthralled by a group of young women turning cards in an affluent Stockholm suburb, here is a list of similar television shows. You can watch several of these shows, like 'Barracuda Queens,' on Netflix, Hulu, or Amazon Prime.
8. Kill Point (2007)
After coming back from their deployment in Iraq, a group of military veterans take an unimaginable turn and unite to pull off a major bank heist at a Three Rivers Bank branch in Pittsburgh. The series is created by James DeMonaco and features Steve Cirbus, Donnie Wahlberg, Michael Hyatt, and John Leguizamo. Much like, 'Barracuda Queens,' which follows burglaries done by an unlikely group, 'Kill Point,' also features a bank robbery undertaken by a group of former U.S. Marines, making this series an equally invigorative show to watch next.
7. The Great Train Robbery (2013)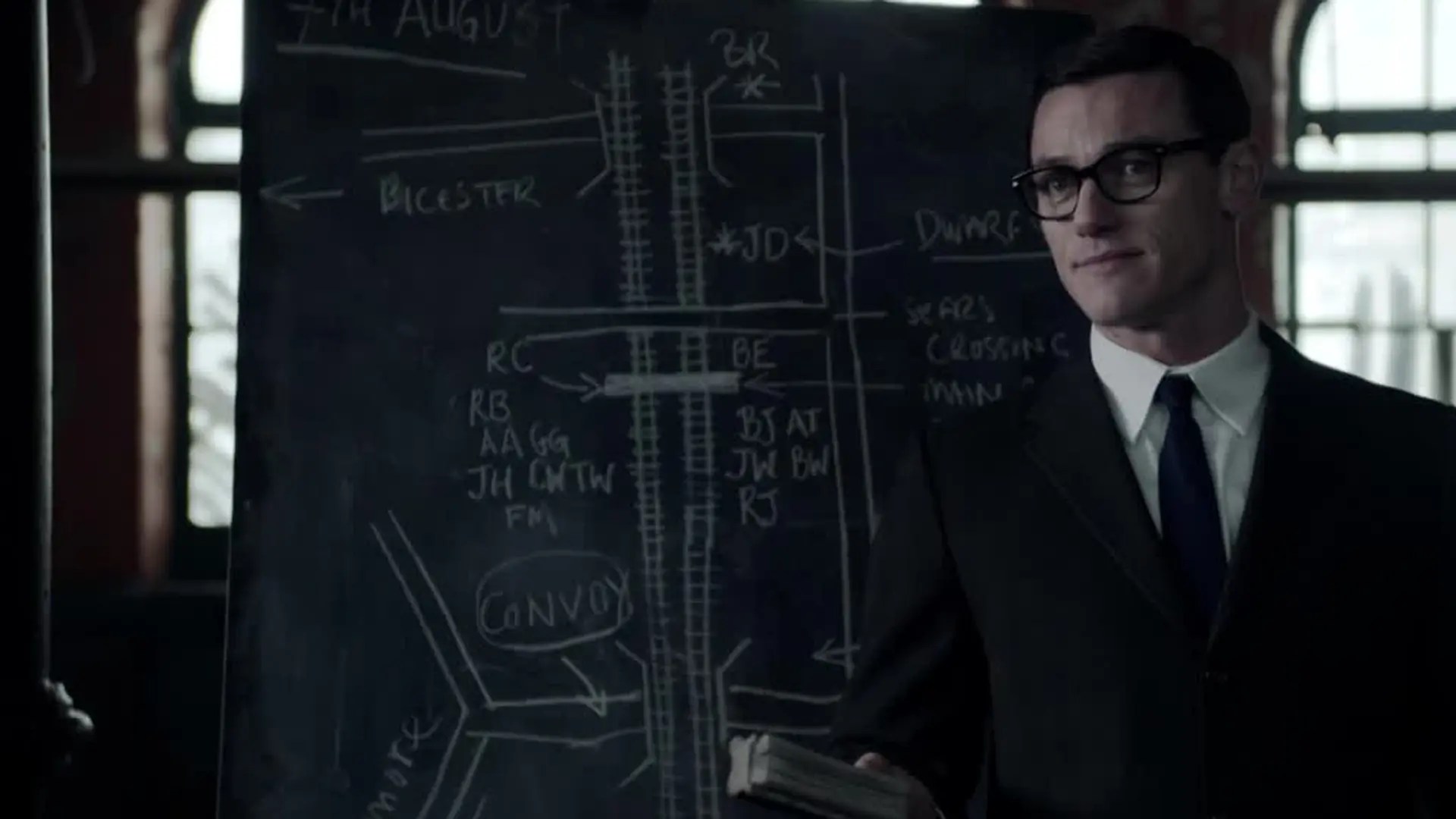 Created by Chris Chibnall, the cast features Robert Glenister, Jack Roth, Luke Evans, and Paul Anderson. The eponymous British television series features the true story of the Great Train Robbery of 1963, one of the biggest events in England's history. The show follows the retelling of the infamous accounts from two different points of view; one of the perpetrators and the other of the police.
In addition to a group robbery ringing similarities with 'Barracuda Queens,' 'The Great Train Robbery' is also based on true events. So, if you enjoyed watching 'Barracuda Queens' for its daring characters, then you'll find 'The Great Train Robbery' equally interesting.
6. The Great Heist (2020)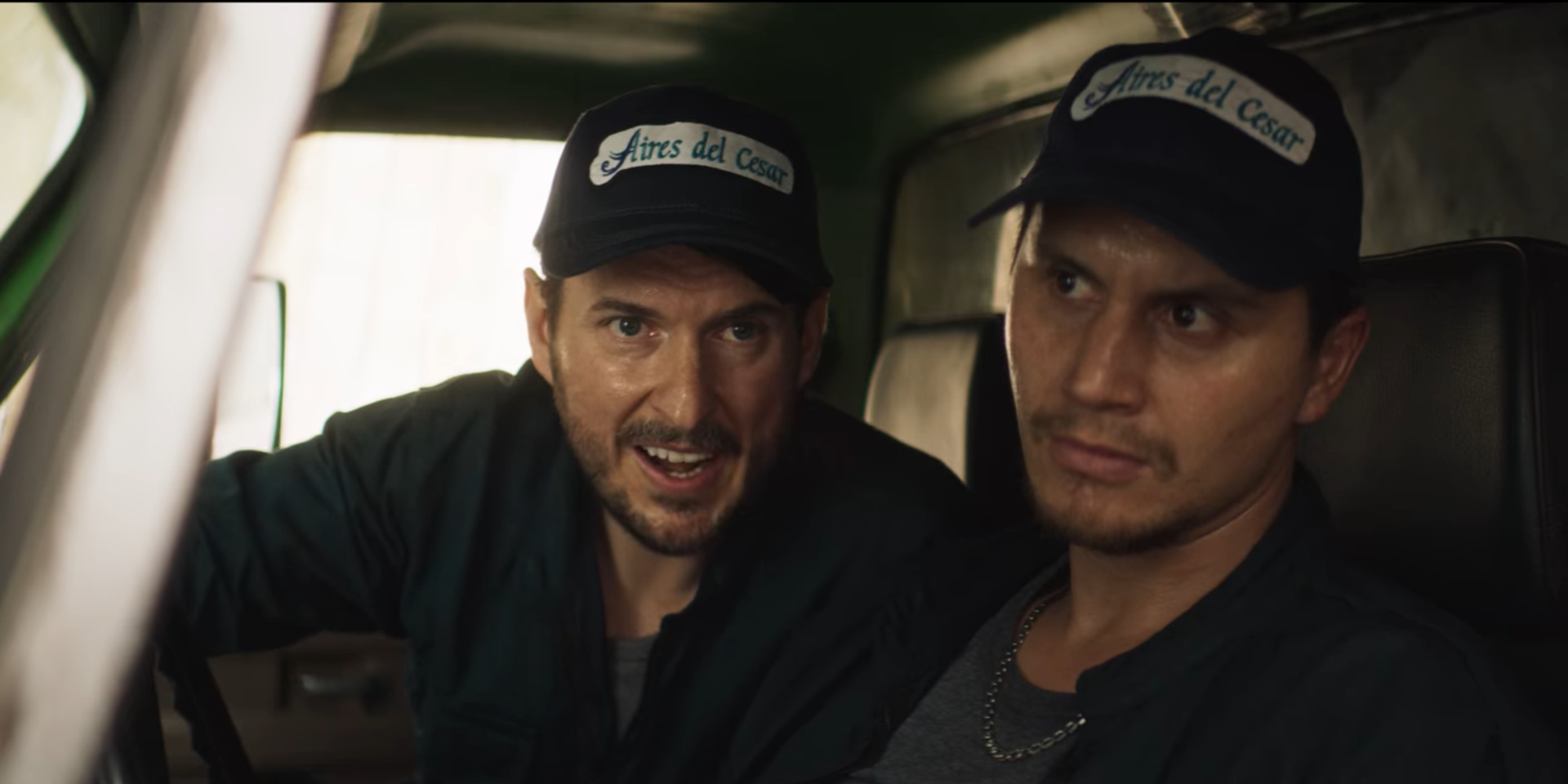 Starring Andrés Parra, Christian Tappan, Waldo Urrego, and Marcela Benjumea, 'The Great Heist,' is yet another show that recounts the true story of a heist undertaken in the mid-1990s. The show follows an unlikely band of Colombian bank robbers looting the central bank and making a whopping $33 million.
Teeming with a high-stakes plot, creators C.S. Prince and Pablo Gonzalez's 'The Great Heist' also reflects the same intensity as 'Barracuda Queens' and will keep you on the hook as a group of robbers try to steal from El Banco de la Republica, the national bank. Naturally, if 'Barracuda Queens,' filled you with anticipation, then 'The Great Heist' will also keep the tension high and make for a great viewing.
5. Hatton Garden (2019)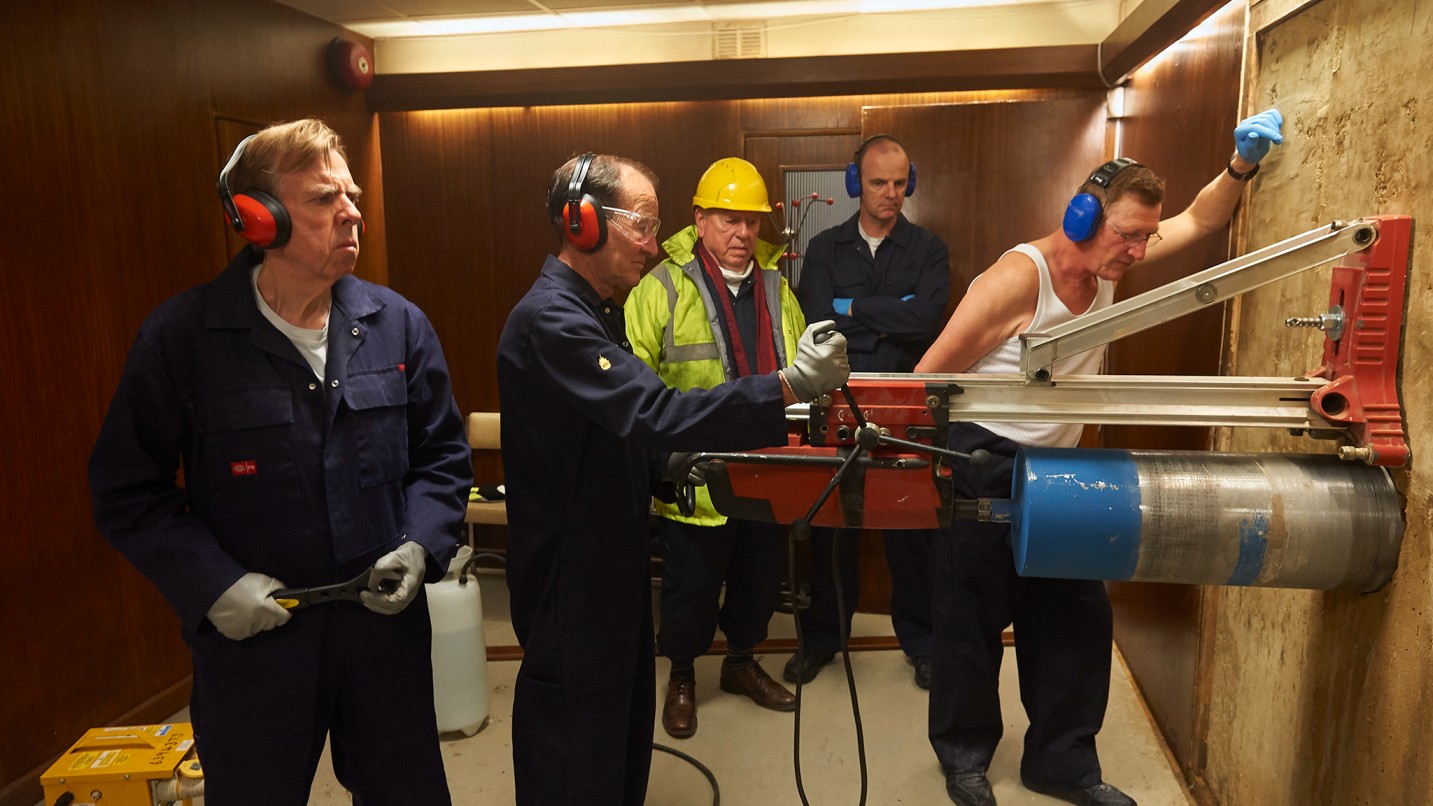 Despite its inconceivable plot, 'Hatton Garden,' is a series based on a true story. Following the story of aging granddads, 'Hatton Garden,' features Kenneth Cranham, Nasser Memarzia, Alex Norton, Timothy Spall, and David Hayman. The show follows six experienced thieves well past their prime, concocting an audacious plan to loot jewelry, gold, and cash in London's diamond district.
The series is created by Jeff Pope and follows a similar storyline as seen in 'Barracuda Queens.' Like the Netflix series, 'Hatton Garden' also features a group of daredevils taking a colossal risk by devising a fearless scheme, making this the right show to follow up!
4. Weeds (2005-2012)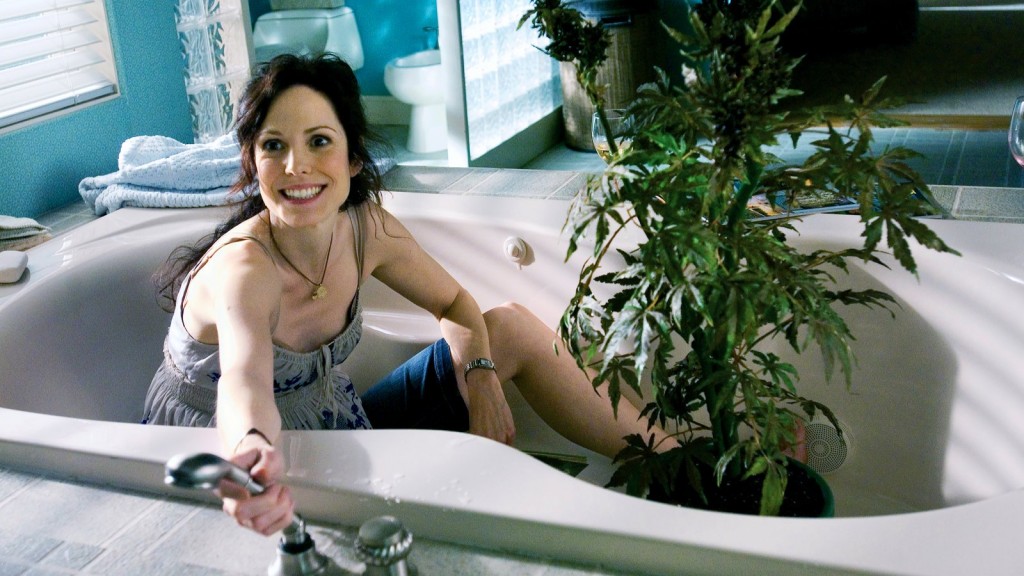 This dark comedy is created by Jenji Kohan and follows the story of Nancy Botwin, a single mother whose insipid reality propels her to take things into her hands. In order to keep supporting her children and maintaining her privileged lifestyle after the death of her husband, she starts dealing marijuana. However, as she comes to realize her neighbors' addiction, a number of twists follow.
Starring Mary-Louise Parker, Nancy Botwin, Hunter Parrish, Silas Botwin, Alexander Gould, Shane Botwin, Kevin Nealon, Doug Wilson, and Justin Kirk, 'Weeds' pivots around the rocky life of a female lead. Like 'Barracuda Queens,' 'Weeds' also features a suburbanite's extenuating circumstances that propel her to undertake rigorous methods for survival in an affluent neighborhood.
3. Daylight Robbery (1999-2000)
Driven to a life of crime by domestic and personal problems, 'Daylight Robbery' follows the story of four Essex housewives whose lives are teetering on the precipice of disaster due to money issues. When an armed gang holds them up in a supermarket one day, they decide to upend their misery by taking matters into their own hands.
Created by Jane Hewland, Cameron McAllister, and Caleb Ranson, the show features Michelle Collins, Emily Woof, Martin Crewes, and Sasha Tilley. So, if you enjoyed four young women conducting a burglary to pay off their debts in 'Barracuda Queens,' then you'll be equally entertained by a group of housewives taking dire measures in 'Daylight Robbery.'
2. Claws (2017-2022)
Starring Niecy Nash, Carrie Preston, Judy Reyes, and Karrueche Tran, the show is created by Eliot Laurence and follows the story of five women manicurists working at a nail salon in Florida. However, a strange turn of events leads the group into a world of money laundering for a neighboring pain clinic. As the women continue to make things happen for someone else, they decide to embark on a life of organized crime themselves and create a name in the male-dominated world. Much like, 'Barracuda Queens,' 'Claws' also follows the banality of real-world problems that leads a group of women down a road riddled with crimes.
1. Good Girls (2018-2021)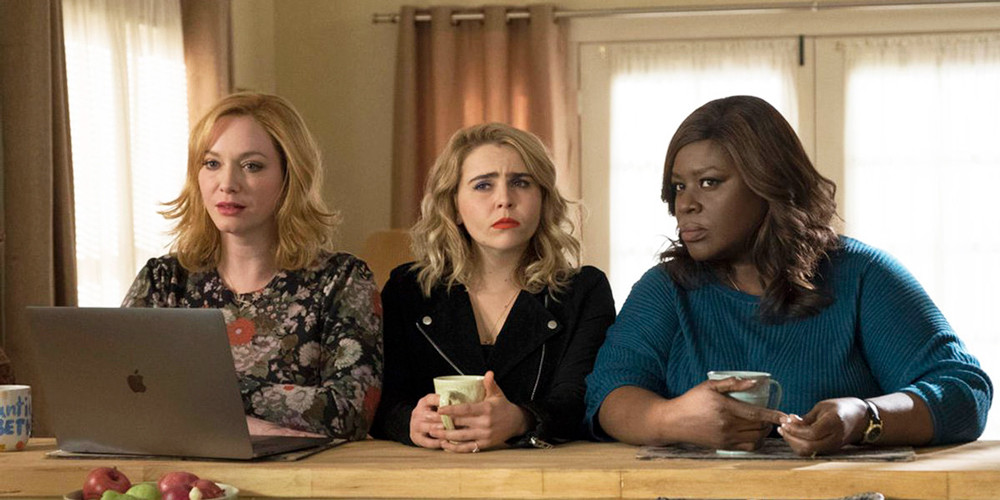 Created by Jenna Bans, 'Good Girls' follows the story of three desperate suburban mothers whose pile of bills and difficult circumstances push them to take desperate actions. The titular cast features Christina Hendricks, Retta, and Mae Whitman. In an effort to do away with their money problems, these three friends decide to rob a supermarket and eventually embark on a life of crime and even end up getting involved with the FBI.
The show reflects similar themes as seen in 'Barracuda Queens.' Riddled with problems of debt and cash, 'Good Girls' also features a robbery done by suburbanites living in comfortable neighborhoods, making this the perfect series to tune into after watching, 'Barracuda Queens.'
Read More: Best Bank Robbery Movies