One of the main reasons why Netflix has managed to garner such popularity among audiences is because of its ability to source some of the best TV shows from all around the world and distribute them internationally. The BBC Two original 'Giri/Haji' is one such show whose international distribution rights held by Netflix, helps it reach a wider audience than they could have hoped for. 'Giri/Haji', which literally translates to 'Duty/Shame', has been written for the screen by Joe Barton. BBC's Controller of Drama, Piers Wenger has called the series "unlike anything we've ever seen before on British TV".
The story of 'Giri/Haji' centers on a detective in Tokyo called Kenzo Mori who arrives at London in order to find information about his brother Yuto, who he believes to be dead. We also get to know that Yuto has been accused of the murder of a yakuza leader's son, and this assassination has provoked a war-like situation between yakuza clans back in Japan.
The series follows Kenzo as he tries to find out the truth regarding his brother, and in the process, comes in contact with the London underworld. If you have enjoyed watching 'Giri/Haji', here are some other shows which you might be interested in checking out. Many of them are on Netflix, Hulu, or Amazon Prime.
6. Marcella (2016-)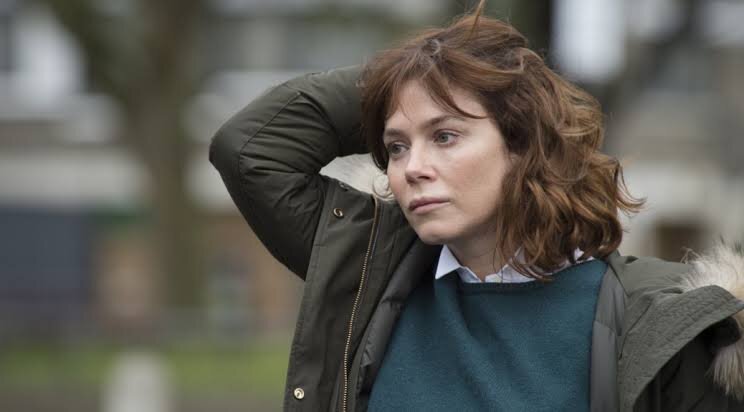 'Marcella' is a series that uses "Nordic noir" aesthetics quite effectively, and brings to us a tale of murder, suspense, fear, and trauma. The series follows the eponymous character as she tries to catch a serial killer and fights her own personal battles alongside it.
Marcella has returned to the police force after staying away for around 15 years, and her very first case finds her against a highly elusive enemy. The atmosphere created by the brilliant direction and cinematography, coupled with a solid performance by Anna Friel in the leading role makes 'Marcella' a must-watch.
5. Requiem (2018)
A Netflix-BBC co-production, 'Requiem' is the story of a talented musician called Matilda Gray, who discovers some newspaper clippings among the possessions of her recently-deceased mother. These clippings talk about a Welsh girl who disappeared from a village around twenty years back. Eager to find out more about the incident and to understand how it connects to her mother, Matilda goes to Wales along with her friend Hal.
Her discoveries in Wales raise serious doubts about Matilda's own identity. Though predominantly a thriller, there are elements of the supernatural in this series. However, the questions of identity and displacement which 'Requiem' raises, gives it a common ground to stand alongside 'Giri/Haji'.
4. Spotless (2015)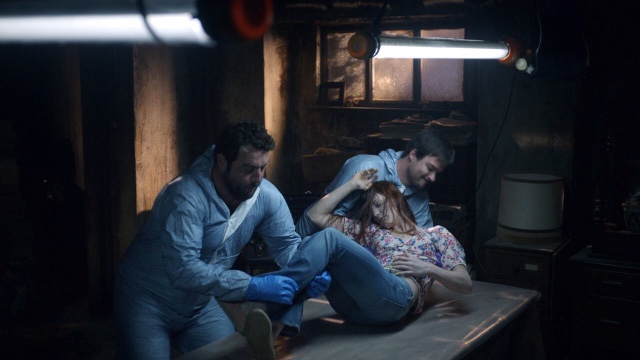 Martin and Jean are two brothers who have not met each other for a rather long time. Suddenly one day, Martin enters Jean's life. Jean was leading a quiet family life and had a business going on, but this entire thing is disrupted with his brother's reappearance.
When Jean finds out that Martin is desperately trying to cover up a murder, he decides to lend a helping hand. Their journey into the world of crime makes the brothers come across a mob boss who wants them to work for him. Dark humor is one of the strongest suits of the series. The pacing of the narrative and entertaining action sequences make 'Spotless' a rather fun watch.
Read More: Shows Like Broadchurch
3. Broadchurch (2013-2017)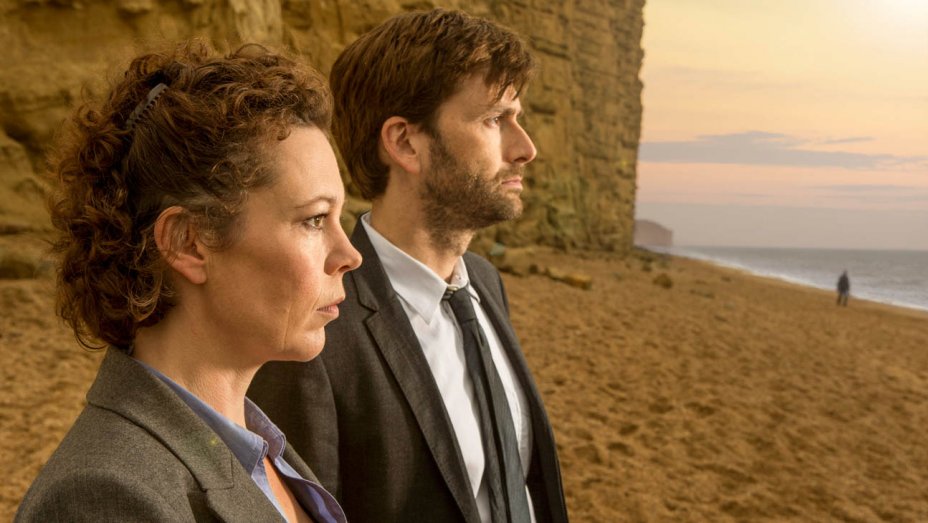 Set in the eponymous town, 'Broadchurch' is a series that deals with some rather gruesome crimes and the investigations into them, as carried out by police detectives DI Alec Hardy (David Tennant) and DS Ellie Miller (Olivia Colman). The first season talks about the murder of an 11-year-old boy in the quaint little town where crimes were a rarity entirely.
The narrative shows us how an air of distrust grows between the townsfolk of Broadchurch as a result. While the first two seasons deal with the child's murder and the aftermath, Season 3 focuses on a different case altogether. The menacing atmosphere created by the cinematography, along with brilliant performances by Colman and Tennant makes 'Broadchurch' one of the best crime shows in recent years.
2. Babylon Berlin (2017-)
A period piece set in Berlin in the post World War I era, 'Babylon Berlin' follows Inspector Gereon Rath, who has been posted to the capital city, away from his earlier duty in Cologne. In Berlin, Rath's job is to infiltrate a criminal organization dealing with pornography. As Rath investigates, he comes across some rather sinister conspiracies unfolding which can greatly endanger a lot of lives.
The series brilliantly uses its backdrop by connecting the story with the political situation that was unfolding in Europe during that time. The stunning visuals, a bold narrative, and historical authenticity have made 'Babylon Berlin' a favorite of both fans and critics.
1. Warrior (2019-)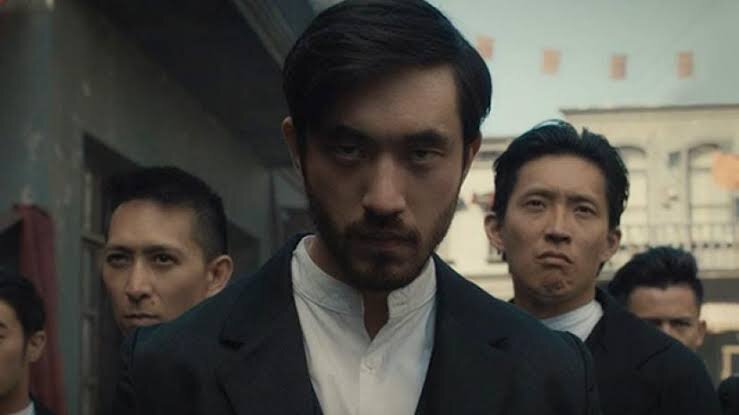 A Cinemax original series, 'Warrior' has thematic similarities with 'Giri/Haji'. The story is set during the 19th century in San Francisco when a number of Chinese immigrants were entering the US in search of a better life. San Francisco's Chinatown became a booming commercial area, but crime too was something this area constantly experienced.
Chinese criminal organizations, known as tongs, were centers of immense power within the Chinatown. In such a scenario, the protagonist of the story, Ah Sahm, enters San Francisco in order to look for his sister. His expertise in martial arts soon finds Ah Sahm a place in a Chinese tong as he continues his search for his sibling.
The series expertly blends the aesthetics of martial arts films and westerns to bring to us a story unlike any other. The brilliant action sequences, cinematography, and stylized direction have helped 'Warrior' reach a rather wide audience.
Read More: Shows Like Mindhunter