Organized crime has been around since time immemorial. Throughout history, we can see examples of criminal organizations which functioned like any other legal organization where there are separate positions for separate workers and each of them functions according to the set duty given to him/her. There are many countries that have had a long history of organized crime, like the mafia in Italy, the yakuza in Japan, and the cartels of Mexico. The BBC One series 'McMafia' deals with the Russian mafia and their influence on society. We see the story through the eyes of a man who belongs to a Russian crime family, but always wants to keep him away from the world of crime and live honestly.
However, he keeps getting tangled up in his family's affairs. The story somehow resonates with that of Michael Corleone in 'The Godfather'. If one belongs to a family of criminals, it is naturally hard to give up all association with such an organization, even if one tries to stay away from it. The series received critical acclaim and enjoyed commercial success too. Many critics praised the brilliant performances and the pacing of the narrative. If you enjoyed watching this series and are looking for more shows that explore similar themes and ideas, then we've got you covered. Here's the list of best shows similar to 'McMafia' that are our recommendations. You can watch several of these series like 'McMafia' on Netflix, Hulu or Amazon Prime.
6. Wiseguy (1987-1990)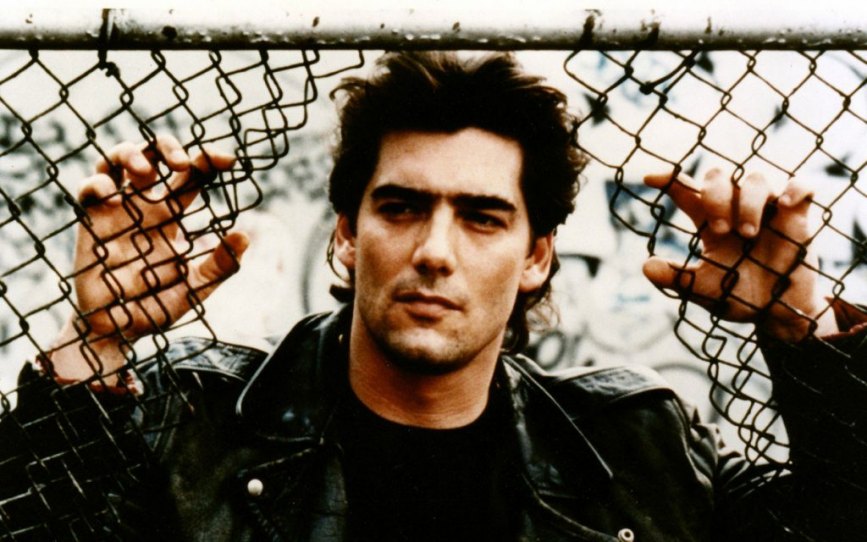 The CBS original series 'Wiseguy' is centered around a character called Vinnie Terranova. He lives in Brooklyn and works undercover for the police, gathering evidence and helping them arrest members of criminal groups. However. his family is not aware of it and they believe that he is a mobster. Ken Wahl plays the leading character of the series, and despite making a name for himself through his performance in 'Wiseguy', he decided to leave the show after the third season. The vivid portrayal of the different facets of mob life is the most interesting aspect of this show.
The reason 'Wiseguy' finds its mention on this list is because it is the story of a man who is not a criminal but is presumed by many to be so. He has incorporated aspects of the criminal life within him to be able to gather information about people who operate beyond the law. It is his willingness to do good which sees him join the mobsters. Whereas in 'McMafia', the leading character does not wish to join the criminals, but still circumstances end up turning him into one. 'Wiseguy' received praise from both critics and audiences for its portrayal of the numerous facets of criminal life.
5. Red Widow (2013)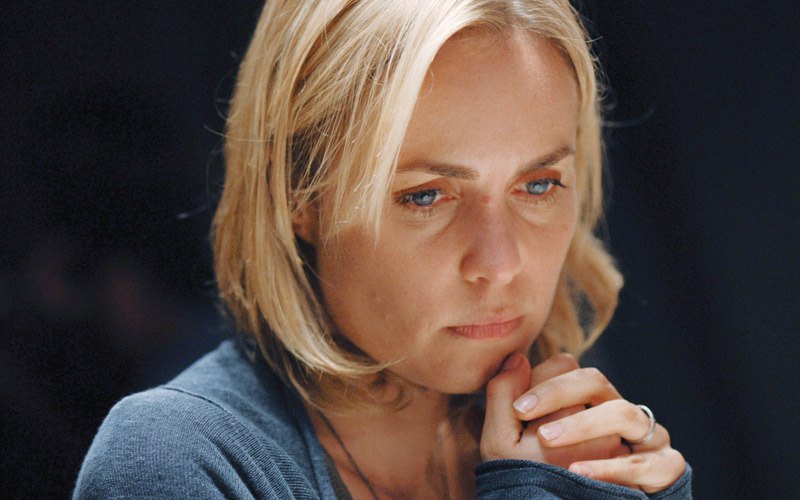 While some people become criminals by choice, some are made to choose the life because of the circumstances they have fallen in. Such is the case with the leading character of the series 'Red Widow', created by Melissa Rosenberg. Marta Walraven has lost her husband in an underworld killing, and now his entire marijuana smuggling business has to be taken over by her to continue protecting her family and also to plan for the revenge of her husband's death. Both the leading characters in 'Red Widow' and 'McMafia' are byproducts of their circumstances, and even when they try to live a life of honor, it is the situation that they are in that forces them to start getting their hands dirty. Despite the interesting start, the show soon faltered and did not receive acclaim from critics or viewers. ABC canceled 'Red Widow' right away after the first season.
4. In Face Of The Crime (2010)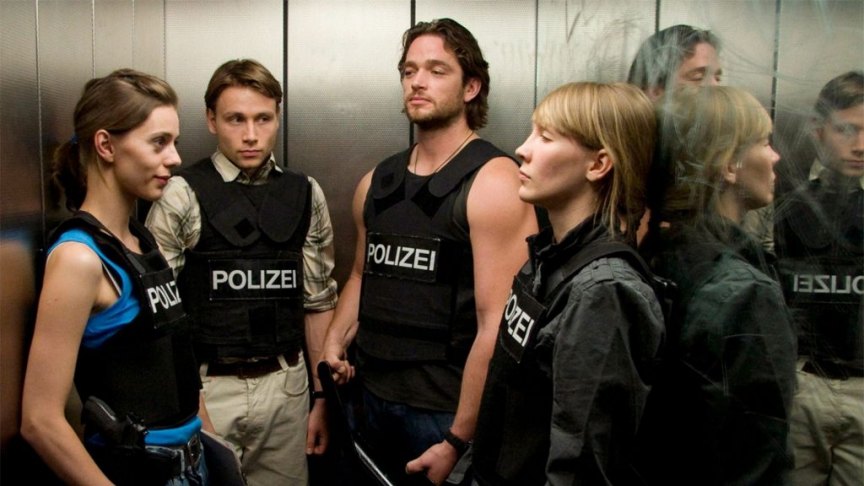 The Russian mafia has spread to all the parts of the world where Russian immigrants have been living for a considerable amount of time. Naturally, they have their influence and organization in Germany as well. In this German series, we follow a Berlin police officer called Marek Gorsky whose family comprises of Russian Jews and are members of Germany's Russian mafia. Naturally, Gorsky is ostracized from his community because he works for the law and his closest ones are all involved in criminal activities. Problems deepen for Gorsky when he is assigned to a team that is on the hunt for a major Russian gangster.
With this plot in mind, it becomes easy to comprehend the reason why 'In Face Of The Crime' has managed to find a spot for itself on this list. In 'McMafia', a person who is not ready to join his family's underworld business is forced to do so. While here, a man goes against all odds and himself becomes a major threat to his own people. The series received enviable critical appreciation, mainly for its plot and the performances by the actors.
Read More: TV Shows Like Black Lightning
3. The Last Panthers (2015)
Written and created by Jack Thorne, 'The Last Panthers' is a six-episode miniseries whose story is spread across four different nations throughout Europe. The story begins with a gang of robbers but later depicts the international crime scene, slowly exposing how important people like high-ranking officials, bankers, jewel thieves, and smugglers were all operating under the same network.
'The Last Panthers' is a British-French co-production which premiered in the UK, Ireland, Italy, Germany and Austria in 2015 and in the USA in 2016. The inevitability of the criminal world is a major theme of the show, where no matter who you are and what you do, the international criminal world is so far-reaching that you always run a risk of being subsumed under it. And this theme is what makes the series an essential part of this list. Our leading character in 'McMafia' is also trying to escape this criminal world, but his life and the world he exists in forces him to become a part of the same. 'The Last Panthers' was well received by critics who praised the series for its international appeal. Interestingly, the theme music of the show is composed by the legendary musician, David Bowie.
Read More: TV Shows Like Malibu Rescue
2. Mob City (2013)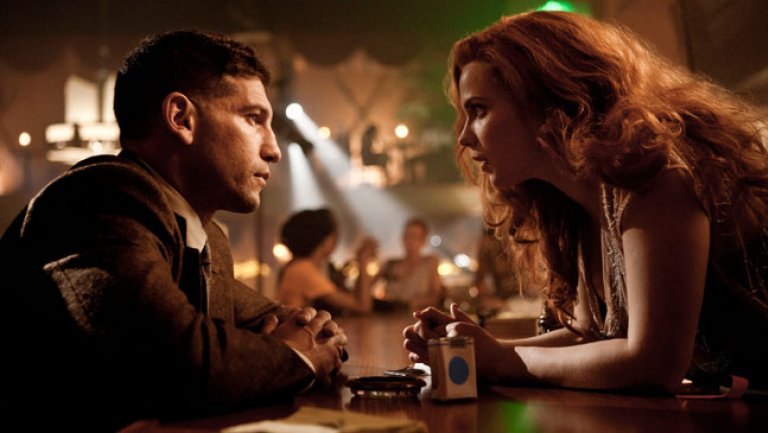 The lure of fame, money, and opportunity that Los Angeles provides is something truly hard to ignore for anyone. And by anyone we of course include the dark underworld of this otherwise glamorous city filled with actors, filmmakers, and celebrities of various sorts. The story we have at hand is inspired by John Buntin's book 'L.A. Noir: The Struggle for the Soul of America's Most Seductive City'.
The story is set in the Los Angeles of 1940s. The corrupt police force and the influential mob bosses face a problem when an ex-Marine called Detective Joe Teague comes down to LA and teams up with Capt. William Parker to take down some of the most notorious criminals of the city. What 'Mob City' does so well is that it uses noir elements to perfection in creating a world gone by. The shady streets, grey characters, and a hidden soul of the city get reflected in the cinematography and production design.
Read More: TV Shows Like Younger
1. Gomorrah (2014-)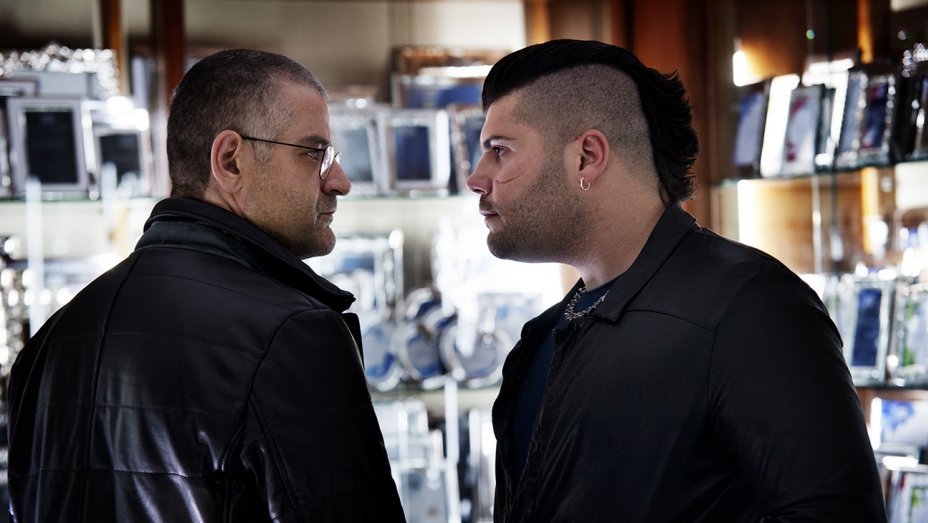 'Gomorrah' is an Italian crime drama series that centers around a crime family called the Savastano. The central character of the story, Ciro Di Marzio, is the right-hand man of the organization's boss. Marzio starts getting apprehensive about his job soon after he figures out how ruthless his boss can get to get a job done. As Marzio tries to save himself from the wrath of the mafia, he also has to overcome the challenges put up by a growing civil war. In both 'McMafia' and 'Gomorrah', our central characters are people who have still not lost their moral compass, but the situations they find themselves in sort of forces them to do things that will trouble their sleep at night. The series was loved by critics as well as audiences. Its pacing, story, direction and the story were subject to vociferous acclaim from all corners.
Read More: TV Shows Like Homecoming