'Money Heist' aka 'La casa de papel' in Spanish (which means "The House of Paper") is a TV series that comes from creator Álex Pina. It debuted on May 2, 2017 on Antena 3 and stars Úrsula Corberó, Paco Tous, and Alba Flores in the lead roles. The show revolves around a mysterious man, who is known as El Profesor (which means "The Professor") and is planning for the biggest heist in the history of crime. In order to execute his scheme, he recruits a team of eight individuals, each of them blessed with exceptional capabilities and have nothing to lose. They aim to break into the Royal Mint of Spain so as to print 2.4 billion euros. During this mission, they have to spend 11 days in seclusion, while dealing with sixty five hostages and a highly efficient police force.
After its release, 'Money Heist' received such immense popularity that it became 2018's most-watched non-English language series on Netflix. It also won the 46th International Emmy Awards for Best Drama Series in 2018. Now, if you have already watched this show, and are searching for some similar titles to satisfy the emptiness left behind after binge-ing on all of its episodes, then you have come to the right place. Here's the list of best shows similar to 'La Casa De Papel' that are our recommendations. You can watch several of these series like 'La Casa De Papel' on Netflix, Hulu or Amazon Prime.
10. Breaking Bad (2008 – 2013)
'Breaking Bad', the neo-western crime drama TV series, comes from creator Vince Gilligan and aired on AMC from January 20, 2008 to September 29, 2013. Spanning five seasons, the plot of the show is centered around the struggling high school chemistry teacher, Walter White, who is diagnosed with lung cancer and lives in Albuquerque, New Mexico. Desperate to secure the financial status of his family after his death, he descends into the world of crime by partnering with his former student Jesse Pinkman and producing and selling crystallized meth. Slowly, he becomes a ruthless player in the drug kingdom and starts dealing in larger batches of the high-demand, extremely pure and rare special blue meth. Gradually, as Walter delves deeper into the business, he finds himself at odds with the DEA, local gangs, Mexican drug cartels and their regional distributors, thereby, risking his own life for huge amounts of illegal cash.
'Breaking Bad', upon its release, received wide critical acclaim and was rated as one of the greatest television shows of all time. It was even ranked by the American Film Institute as one of the top ten television series of 2008, 2010, 2011, 2012 and 2013. With multiple accolades, this show was included among the most-watched programs on American cable. So, if you have not given it a watch yet, we bet the right time is to start right now!
9. Animal Kingdom (2016 – Present)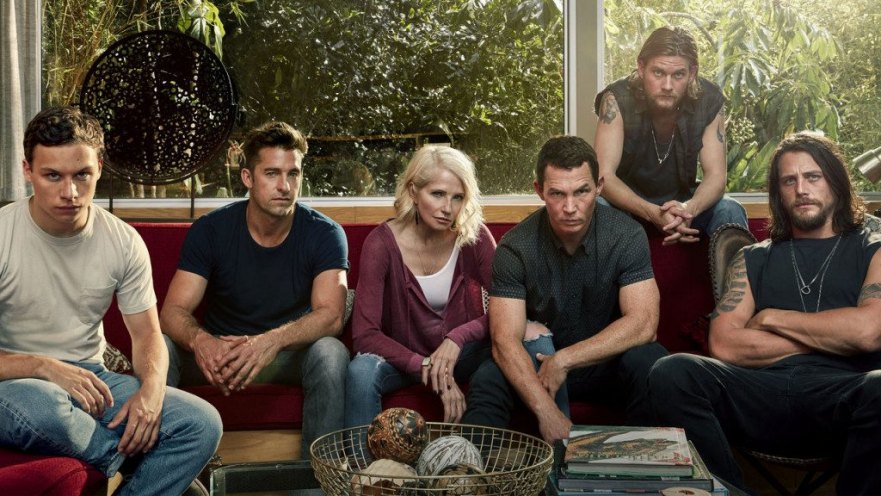 'Animal Kingdom', another American crime drama, arrives from developer Jonathan Lisco and is adapted from the 2010 Australian film with the same name by David Michôd. It debuted on TNT on June 14, 2016. The series revolves round 17-year-old Joshua Cody, who moves in with his grandmother and uncles after his mother dies of a drug overdose. Unknown to him, the Codys are a criminal family clan governed by Janine, Joshua's granny and the family's matriarch. A dark, intriguing, and twisted family drama, 'Animal Kingdom' definitely deserves a mention on this list.
8. Evil Genius (2018)
'Evil Genius: The True Story of America's Most Diabolical Bank Heist' is a true-crime docu-series that documents the infamous, high-profile 2003 murder case of Brian Wells, also commonly referred to as the "collar bomb" or "pizza bomber" case. The four-part mini series debuted on Netflix on May 11, 2018 and is created by Trey Borzillieri. He was inspired to develop this show when he was watching 'Paradise Lost: The Child Murders at Robin Hood Hills'. He then became intrigued with the Wells incident, especially after fresh evidence emerged that the victim might actually have been forced to commit the bank robbery with a bomb tied to his neck. In order to explore further into the case, he started interviewing people around the locality where the crime had happened and also began corresponding with Marjorie Diehl-Armstrong from 2005, while she was still in prison. The show revolves around the documentation of this case.
7. White Collar (2009 – 2014)
Created by Jeff Eastin, 'White Collar' debuted from October 23, 2009 to December 18, 2014 on USA Network, spanning six seasons. The plot of this series is based on Caffrey, the clever con artist, forger, and thief, who is captured by FBI's Special Agent Peter Burke after three years. When only three months are left for his release, Caffrey again escapes in search of his girlfriend, Kate. But he is again captured. Now, in order to be released early, Caffrey makes a deal with Burke to help him catch dangerous white collar criminals. This is the beginning of a twisted, interesting relationship between the two lead protagonists.
6. Narcos (2015 – 2017)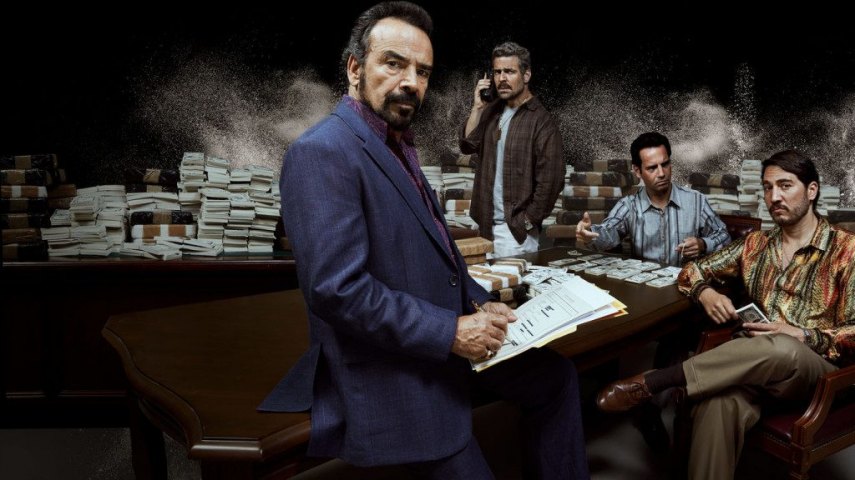 Created and produced by Chris Brancato, Carlo Bernard, and Doug Miro, 'Narcos' is a crime drama series that revolves around the notorious drug kingpin Pablo Escobar, the cocaine-seller-turned billionaire and his relations with leading drug lords, the DEA, and other opposing groups. Season 3 picks up the story after the fall of Pablo and chronicles the events in the life of Cali Cartel. It premiered on Netflix on August 28, 2015, and concluded with the premiere of its third and final season on September 1, 2017.
5. Narcos: Mexico (2018 – Present)
'Narcos: Mexico' is a Netflix Original show that debuted on the platform on November 16, 2018. It is, in fact, a companion series to its parent Netflix show, 'Narcos'. The story line of this series is centered around the drug trade in Mexico. The episodes tell the stories surrounding the origins of modern drug wars, the genesis of organized drug gangs from small-time, loose, disorganized groups of Mexican traffickers and independent cannabis growers and dealers. It gives a fictional account of the ascent of the Guadalajara Cartel in the 1980s when Félix Gallardo took up the task of unifying drug dealers into a single empire. On the other hand, DEA agent Kiki Camarena gets transferred from California to Guadalajara in order to settle in his challenging, new post.
4. Heist (2006)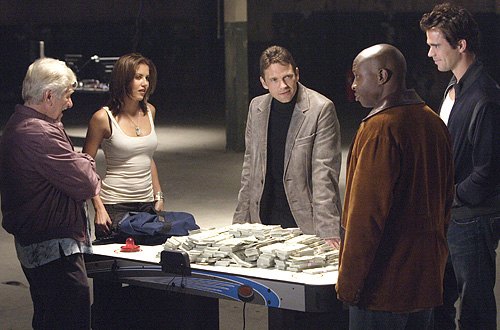 'Heist' is an NBC crime drama TV series that premiered on the network on March 22, 2006. Directed by Doug Liman, the central plot of the show revolves around the professional thief, Mickey O' Neil. Neil gathers a team of experts and con artists to execute the biggest heist in the history of crime. His agenda involves robbing three jewelry stores at one go on Rodeo Drive during the Academy Awards week. On the other hand, Amy Sykes, lead investigator of LAPD's Robbery Division, is looking into the series of thefts committed by this same group. Now, under immense pressure, she has to stop the crime from happening and also has to catch the offenders before they are successful in their mission.
Read More: TV Shows Like Breaking Bad
3. The Heist (2018)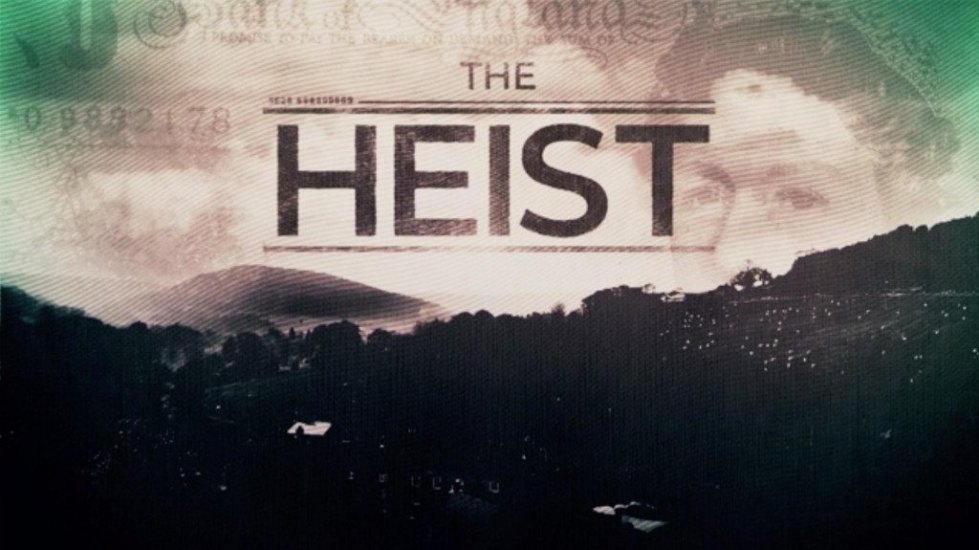 Released in 2018, 'The Heist' is a crime series that focuses on ten individuals who form a team in order to rob a truckload of hard cash. In this Sky Original show, the crew has to fight all odds as they dodge determined detectives and hide their loot from prying eyes.
2. Dirty Money (2018 – Present)
'Dirty Money' is a documentary true-crime TV series that primarily narrates the stories surrounding corporate corruption. All the episodes of the show premiered on Netflix on January 26, 2018. Each of these six episodes is one hour long and explores one particular case, accompanied with interviews from key players of the story. For example, one episode centers on The Volkswagen Emission Scandal while another tells about Scott Tucker and payday loans in the US. The series also explores the case of Valeant Pharmaceuticals, HSBC money laundering for the Sinaloa Cartel and Hezbollah, Federation of Quebec Maple Syrup Producers, and Donald Trump.
Read More: TV Shows Like Criminal Mind
1. El Chapo (2017 – 2018)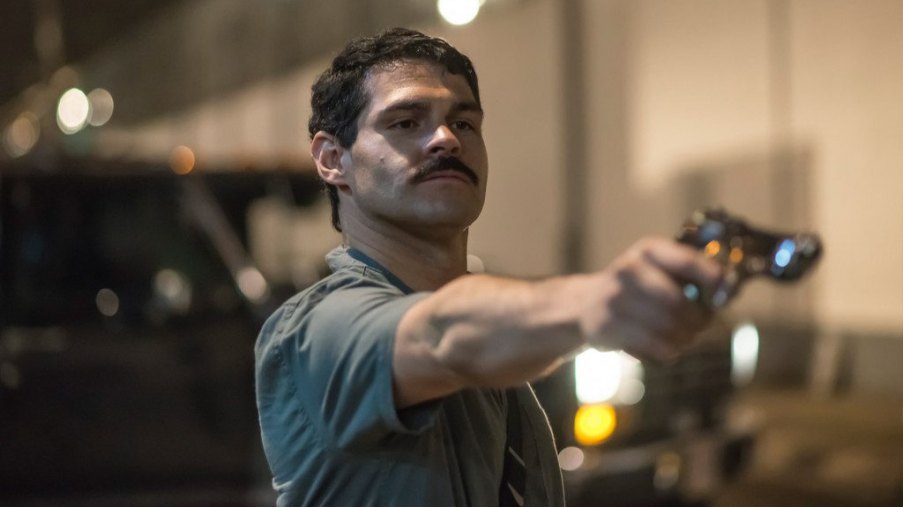 'El Chapo', a Netflix Original crime drama, chronicles the life of Joaquín "El Chapo" Guzmán. The show debuted first on April 23, 2017 on Univision and then aired for the international audience on Netflix. The episodes revolve around the beginnings of Joaquín "El Chapo" Guzmán in 1985, when he started out as a small-time member of the Guadalajara Cartel. It then chronicles his rise to power as head of the Sinaloa Cartel and then also narrates his downfall.
Read More: TV Shows Like Prison Break