Created by Arisa Kaneko, 'Pending Train' revolves around three people who have nothing in common but are brought together by fate. The story follows Naoya Kayashima, a famous hairdresser whose outstanding skills are featured in the media, Yuto Shirahama, a young firefighter and Sae Hatano, a physical education teacher at a high school. When the trio enters the same car on a train on an ordinary spring morning, their lives change completely. A flash of light appears and casts the trio in a dystopian future where they must endure extreme conditions to survive.
The sci-fi thriller drama series features performances by Yûki Yamada, Eiji Akaso, Moka Kamishiraishi, Kai Inowaki, Kotone Furukawa, Joichiro Fujiwara, and Wataru Hyuga. The Japanese series features the group's drastic methods to continue survival without food, water, or communication. So, if you enjoyed the high-intensity situations that unfold mysteriously, here is a list of similar recommendations. You can watch several of these shows, like 'Pending Train' on Netflix, Hulu, or Amazon Prime.
7. The Last of Us (2023-)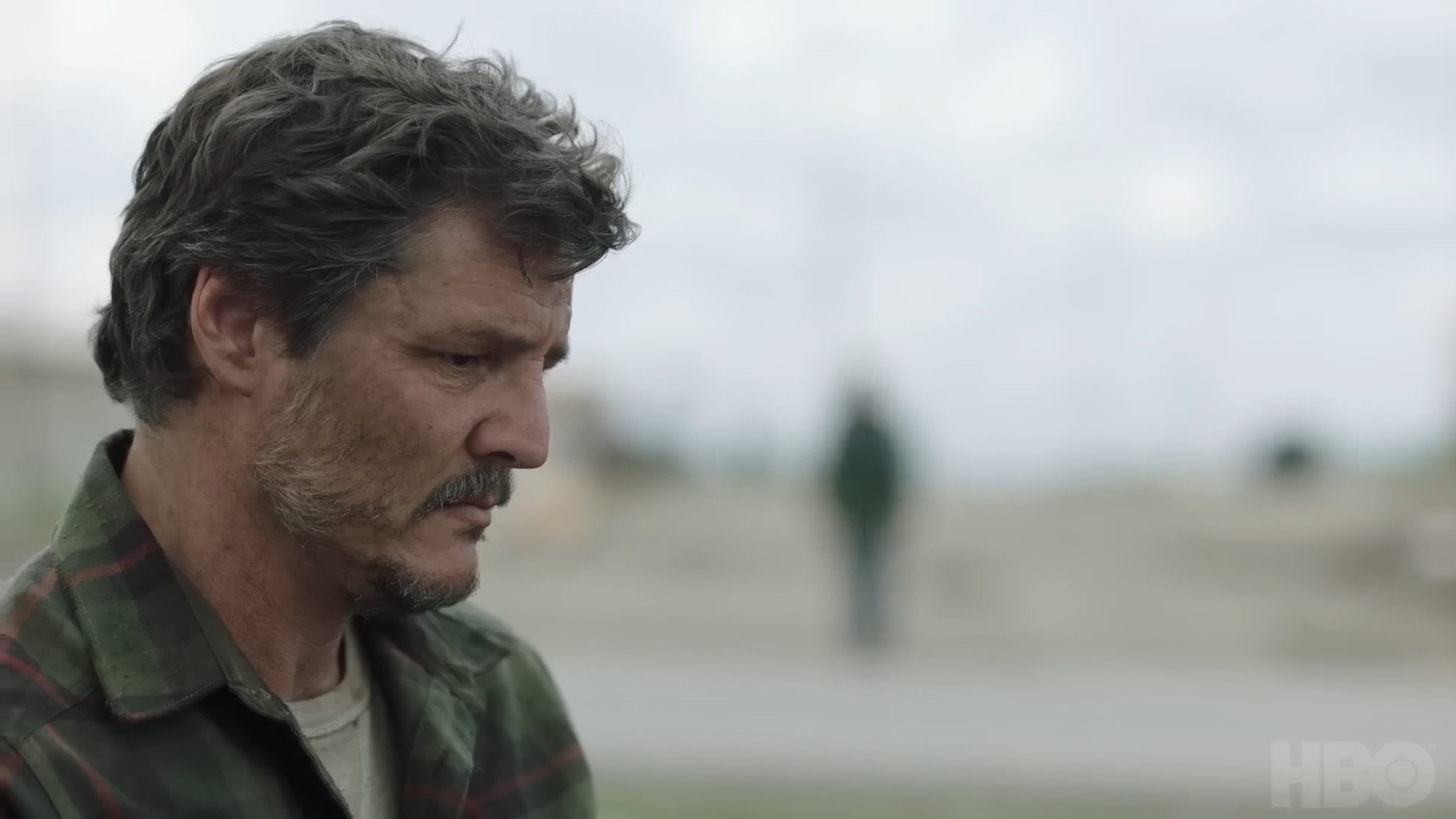 Starring Pedro Pascal and Bella Ramsey, 'The Last of Us' is created by Craig Mazin and Neil Druckmann and is based on the eponymous video game. The story features a world where human life is undone because of a fungal infestation. After the widespread disease makes humans turn into zombie-like creatures, an anti-fascist movement enlists the help of a world-weary man to transport a 14-year-old girl who carries the antidote for the infection. Just as Naoya, Yuto and Sae map their return to the ordinary world, 'The Last of Us' features a story where the protagonists try to bring back order by mapping an impossible journey.
6. Black Knight (2023)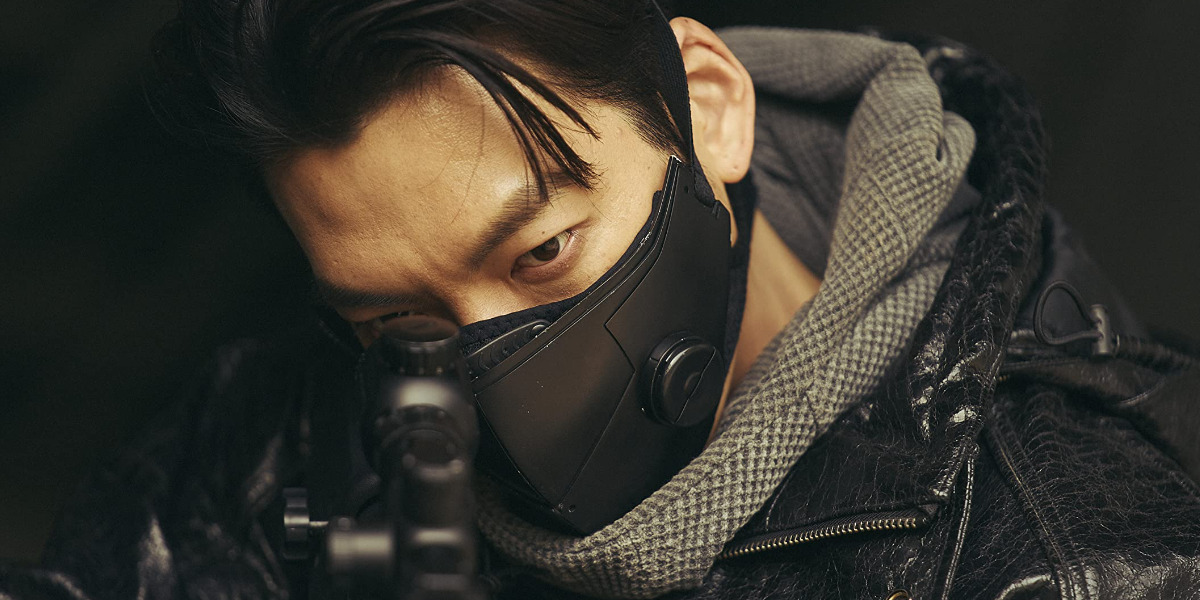 Just as the necessities of life are taken away from three unsuspecting individuals in 'Pending Train,' 'Black Knight' also follows an absence of a basic life necessity. The story is set in a post-apocalyptic world where there is no oxygen. As 5-8, a legendary deliveryman tries to alleviate the condition through his unmatched delivery skills; he comes to uncover a mystery involving a conspiring tyrant. Created by Cho Ui-seok, 'Black Knight' features a dystopian world where life becomes impossible, and the world turns to chaos, making this the right show to tune into next!
5. The Rain (2018-2020)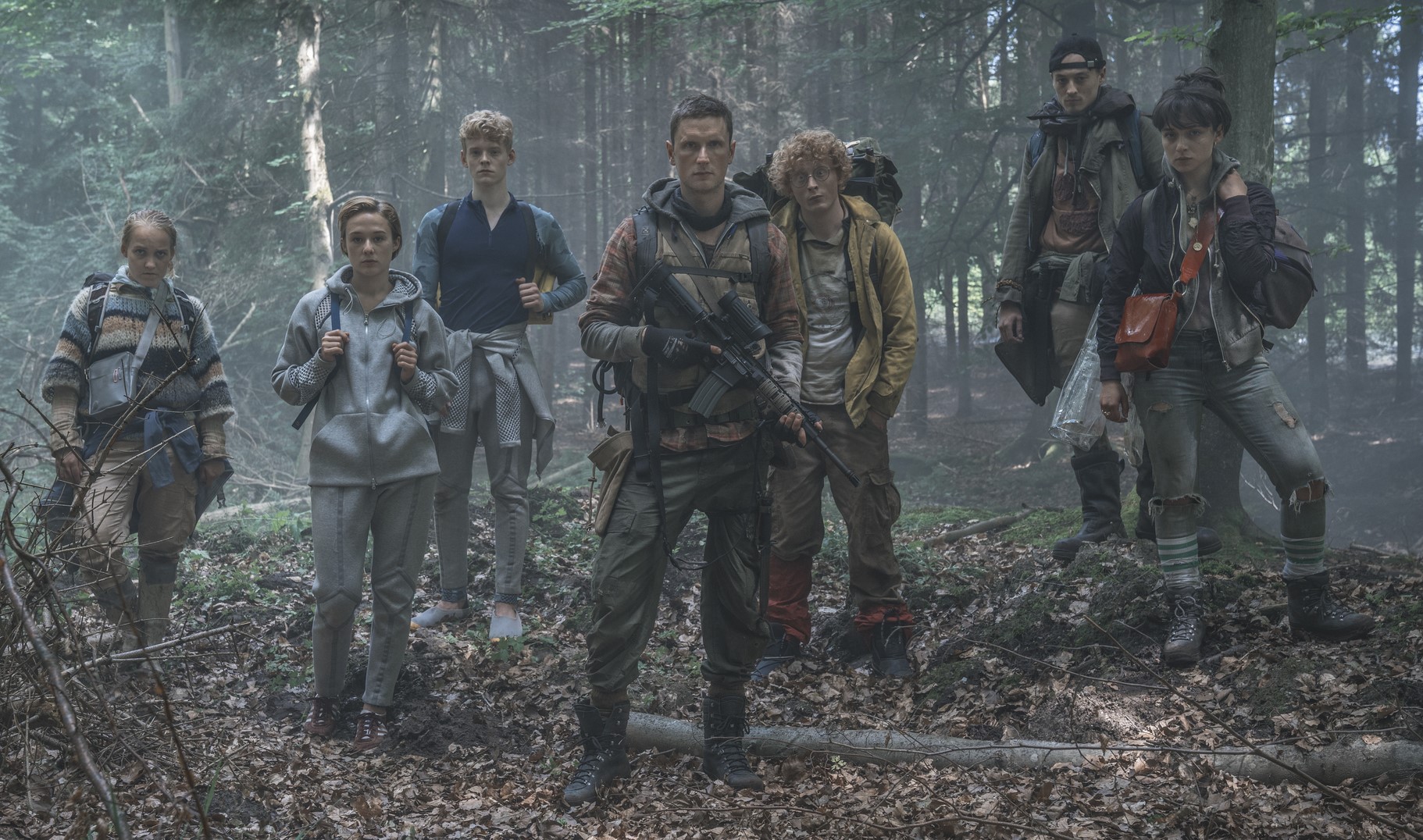 After a deadly virus spread by rainfall eradicates all humankind, Simone and Rasmus try to emerge from a well-equipped underground bunker and embark on a perilous journey in the search for safety. 'The Rain' is a Danish post-apocalyptic series created by Jannik Tai Mosholt, Esben Toft Jacobsen, and Christian Potalivo and features performances by Alba August, Lucas Lynggaard Tønnesen, and Mikkel Boe Følsgaard. So, if you enjoyed watching three individuals strive for survival in 'Pending Train,' you'll find this series equally immersive.
4. Into the Night (2020-2021)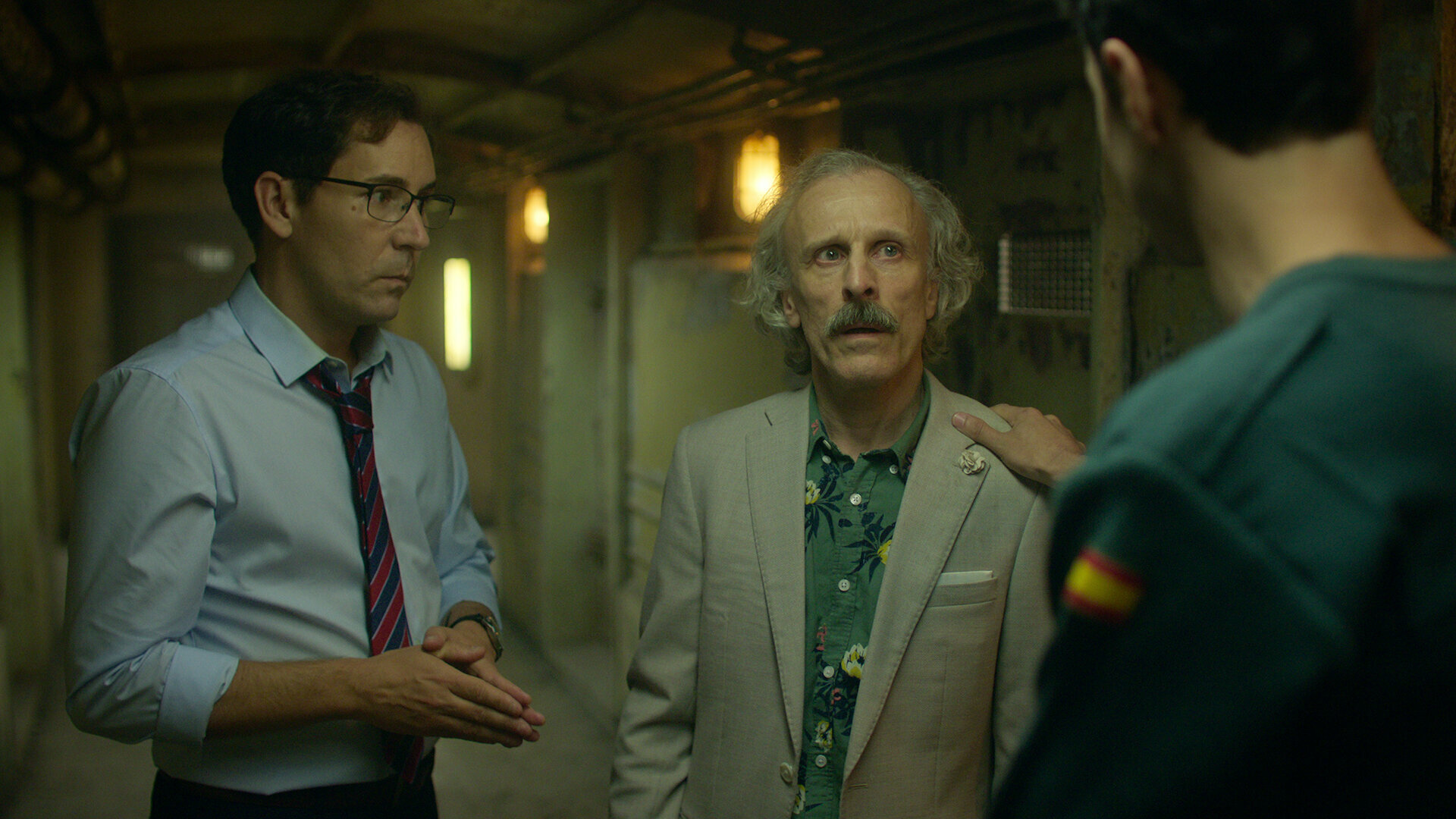 Created by Jason George, 'Into the Night' is a Belgian sci-fi thriller series inspired by the apocalyptic sci-fi novel by Jacek Dukaj titled 'The Old Axolotl.' An equally exciting voyage ensues in this show where passengers and crew must outrace a cosmic event. After radiation from the sun causes an ecological disaster on Earth, the survivors of an overnight hijacked flight try to scamper in unbelievable conditions. Just like the passengers who board a train to nowhere in 'Pending Train,' 'Into the Night' also features a thrilling story and an undeterred resolve for survival, making this the right show to watch next.
3. Incorporated (2016-2017)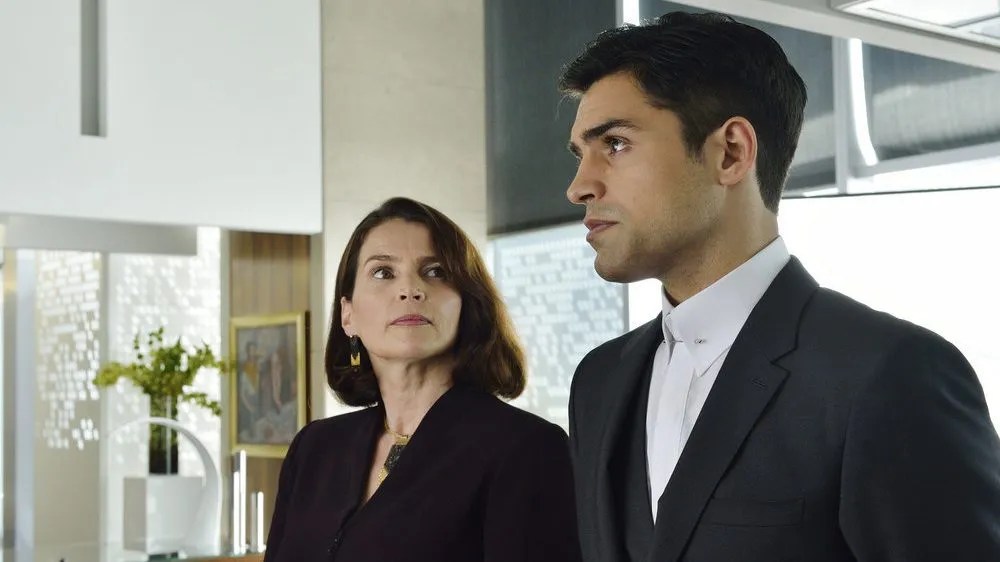 Created by David and Alex Pastor, 'Incorporated' also features the menacing conditions of a dystopic future. The story is afoot in 2074 in a world where corporates hold absolute power and the government has become ineligible due to climate change and continuous crises. The story follows Ben Larson, a seemingly loyal employee secretly trying to find his girlfriend.
As the undercover climate refugee tries to map the unprecedented challenges of unaccountability in the future, several riveting themes follow. Just as the protagonists find themselves amidst a world with no order and control, 'Incorporated' features the incomparable power of influence in a disorderly world.
2. The Society (2019)
In the journey to nowhere in 'The Society,' the story revolves around a group of teenagers who take a bus ride that changes their life forever. It is set in the wealthy town of West Ham in New England. After the teenagers return home from a school trip one day, they find that they have entered an alternate version of their town where there are no parents or people.
Several crucial themes follow as the group struggles to discover the truth behind their journey. Created by Christopher Keyser, 'The Society,' like 'Pending Train' also features the mayhem that follows when an unlikely group ends up in an equally odd world following an obscure journey.
1. Snowpiercer (2020-2023)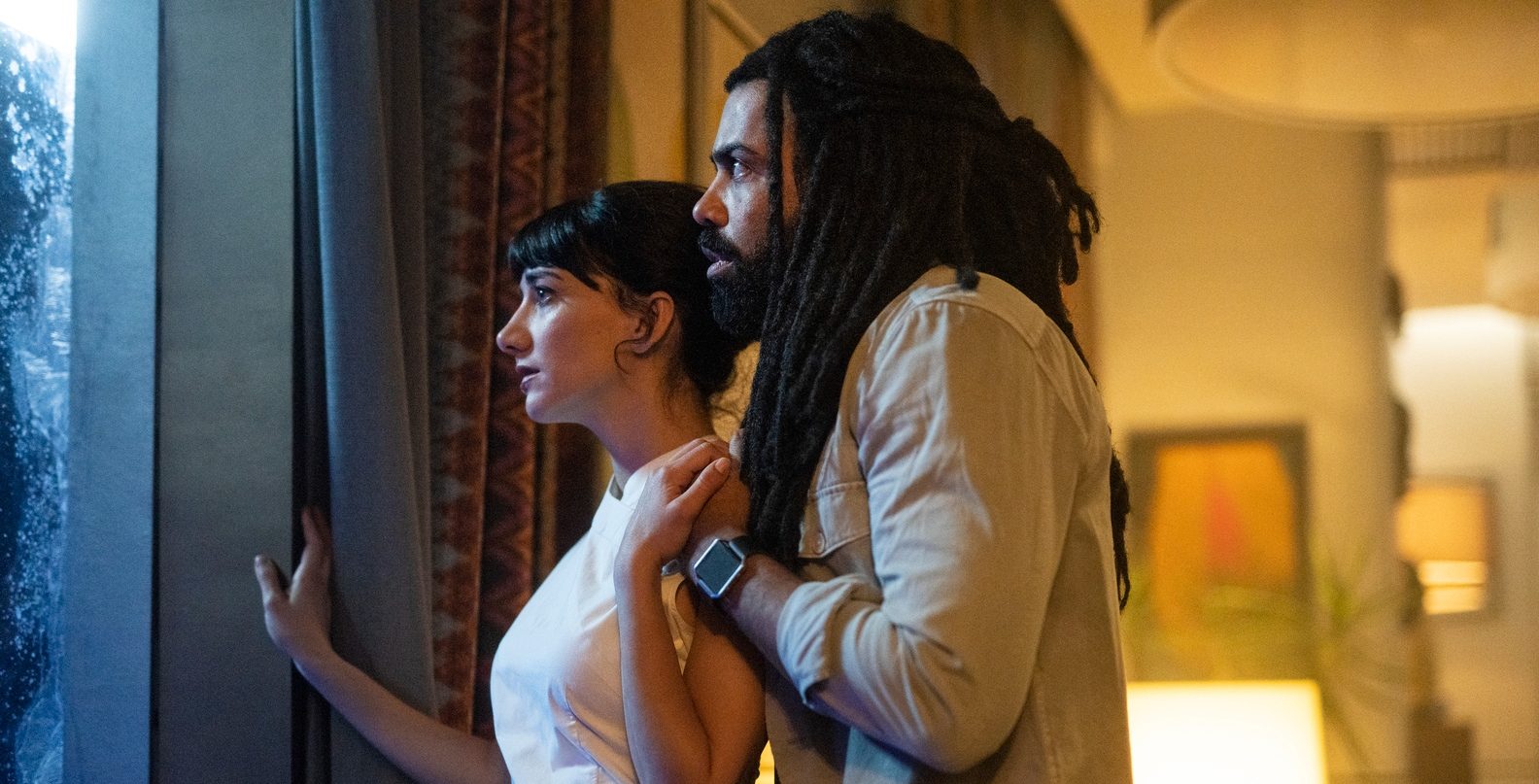 Another show that features the inexplicable, 'Snowpiercer' created by Graeme Manson and Josh Friedman, follows a globetrotting train and the passengers who must find order in a disorderly world. Based on director Bong Joon Ho's movie of the same name, the story features the survivors who have managed to live after a worldwide catastrophe. However, the train becomes the breeding ground for divisions, class, and other issues. Much like 'Pending Train,' 'Snowpiercer' also features a group of passengers who have to live with grueling conditions following an unbelievable apocalypse.
Read More: Pending Train Ending, Explained: Do The Passengers Return To The Past?