As a Beatrice Borromeo-directed documentary series living up to its title in nearly every way imaginable, Netflix's 'The King Who Never Was' can only be described as bewildering and haunting. That's because it incorporates not just archival footage but also exclusive interviews to really delve deep into the way an Italian royal was involved in the 1978 death of German teen Dirk Hamer. Amongst those to thus feature here were actually the victim's then-unborn nieces, Sigrid and Delia Hamer — so now, if you simply wish to learn more about them, we've got the details for you.
Who Are Sigrid and Delia Hamer?
Born to Dirk's elder sister Birgit Hamer and her then-husband Harry Beck around the early 1990s, Sigrid (named after her late maternal grandmother) and Delia both bear the Hamer last name. The primary reason for this is that their father hasn't been in the picture since they were mere infants at three years and six months old — he left while his wife was fighting to get her brother justice. "I think he was a bit too shallow to be able to cope with this kind of situation," the younger daughter candidly elucidated in the original production. "So he decided to quit… He abandoned us."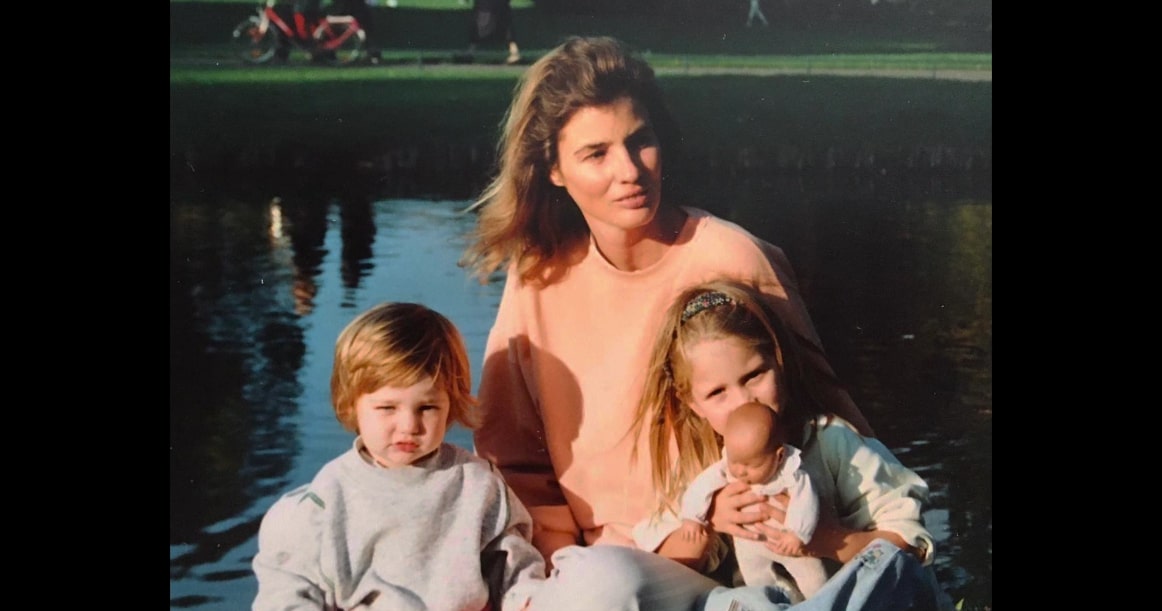 Delia even expressed that although she wasn't born when her uncle Dirk passed away, she experienced the tragedy and the ensuing fight against his alleged triggerman, Italian royal Vittorio Emanuele of Savoy, through her mother. "[My mother's] emotional burden, her sadness, it wasn't mine, but still it spilled over onto [me as well as my sister]," she ascribed in the three-part docuseries after Sigrid had already stated, "We grew up in a situation we couldn't understand, being children, because our world was very different. But we could still feel this grief… it was just in the air."
The sisters thus primarily grew up in Spain, where Birgit had a support system in the form of close friends and could provide a comfortable, dedicated, happy, as well as steady life to them. In the mother's own words, "The first few years in Spain were, on the one hand, very nice because I had my two beloved girls with me. But on the other hand, the legal battle [to have Vittorio face the consequences of his actions] was still ongoing. There were these two parallel realities." Therefore, once his taped confession finally came to light in the 2010s, it was a relief to them all.
Where Are Sigrid and Delia Hamer Now?
Sigrid and Delia were actually right beside Birgit as she hunted for this aforecited video in Rome, Italy, from 2006 to 2011, plus they accompanied her as she revisited the place of Dirk's shooting in 2022 to get some final closure once everything was said and done. "I believe all of us need to understand, to process, and to put things in their right place, as they were, so we can have peace… and we earned that," the firstborn said. Her sister added, "This story marked my family, and anyway, I mean not all issues die within the generation where they started. To bring something to a close in the place where it happened is powerful. It's a liberating power."
Coming to their current standing, from what we can tell, Sigrid works as a lawyer and prefers to keep her life well away from the limelight, whereas Delia is a Lisbon, Portugal-based artist. The Brera Academy-Milan as well as the University of the Arts-London graduate, has actually had several solo exhibitions in the past few years, wherein she perfectly shows off her vibrant palette. She, too, doesn't share much of her personal experiences on any public platform at the moment, yet you can keep up with her professional growth on her Instagram profile; right here.
Read More: Marina Doria: Where is Vittorio Emanuele's Wife Now?