I have always thought, rather mused, of pinpointing where the roots to the idea of simulation, especially a sentient one lie. Invariably, they are a part of our daily lives today in various forms including your driving test, and several aviation and motion tests, but I am firmly certain that apart from these applications, the idea of a simulation is much, much bigger than that and encompasses technology, albeit fantastical, that isn't currently in our palms.
I am also fairly certain that the idea of a virtual simulation was firmly entrenched in the consciousness of the masses by the Wachowskis' 'The Matrix' films. The Sims game by EA is an iterative expansion of the same idea, of players creating their own simulations and living entirely virtual lives, interacting with fellow "sims", performing daily tasks, having a career even. The scope of this engagement has only grown over the series, with the latest one including a pets mod that allowed your simulated player to take care of and raise a pet in the game, the limits here being practically endless. Usually so, there is an outcry for a sequel to a game or a next part when it has either been too long under rumoured development, or when a long time has passed since the last game has come out.
The Sims games on the other hand have simply lasted entire console generations, with mods after mods, and expansion packs keeping the game alive among fandoms. And let's be honest: there nothing is quite as ridiculously addictive as living a fake life AND being in control of it. In a world wherein games can allow a player to be virtually anything from a box, to a dragon, to a badass who can slay one, we humans are addicted to a game where we can actually tame a virtual avatar of ourselves. The irony in that is belittling, but lest we completely venture into philosophical territory, let's talk about whether or not a fifth Sims game would happen or not. Read on.
The Sims 5 Plot: What Can It Be About?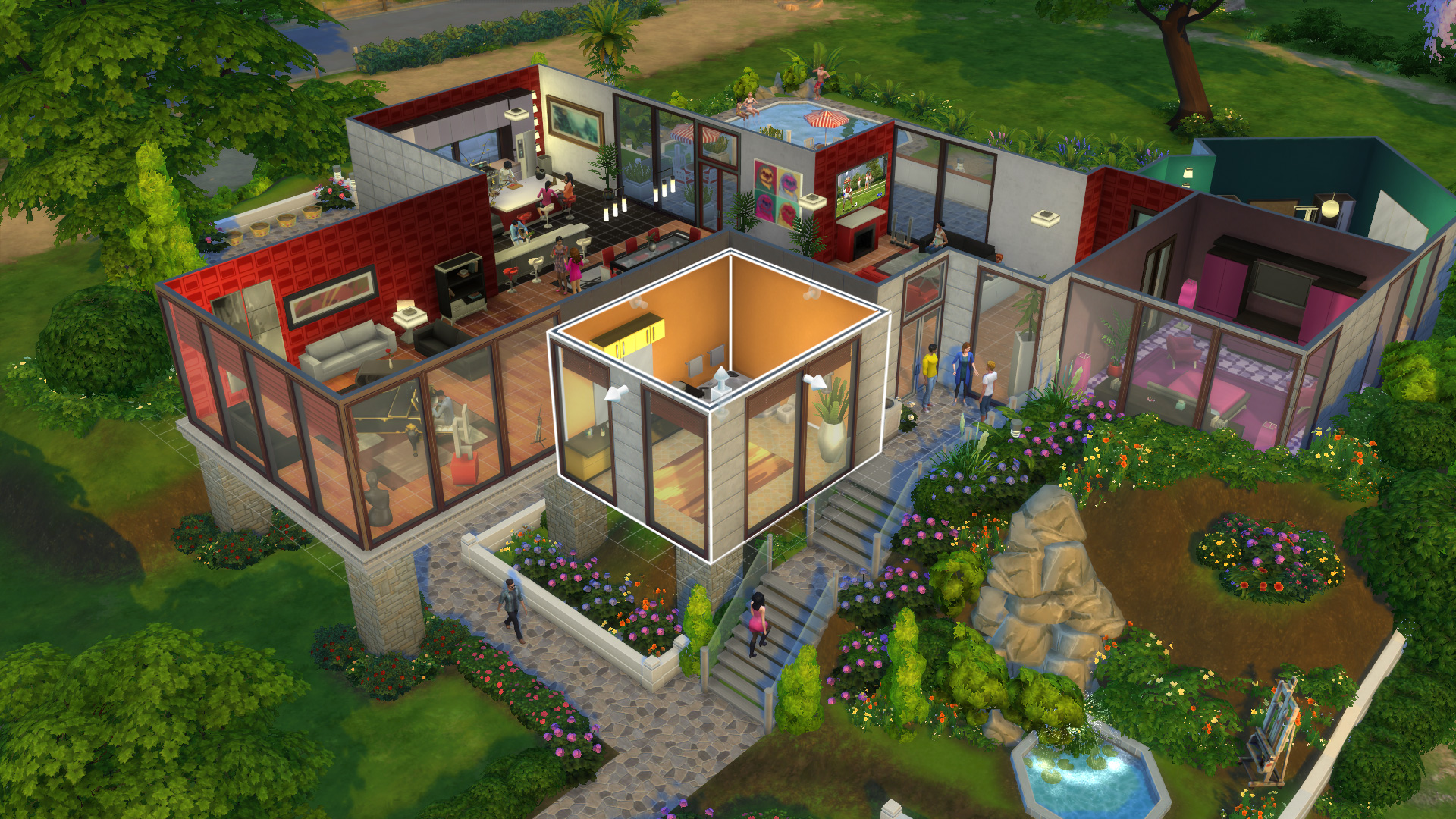 As stated by Maxis, the developers of the Sims game, the factors that would decide the making of another Sims game would be the same as the factors that decide whether any game, film, TV series, music album or book would get a follow up, and that would be how well the previous entry in the franchise did. On that front, the chances for a 'Sims 5' happening seem as strong as ever, since their last entry, 'Sims 4' that came out in 2014 is still reporting huge numbers.
In fact, more than doing well, more than breaking even, it may have done too well for itself in fact, owing to the huge expansion packs that have been released in the years that followed the game's release. While that may be all the more reason to go ahead with a fifth game, there still is a lot of work remaining to be done (as you would read in the upcoming sections) before resources can actually and fruitfully be doled out for a fifth title in the series.
Assuming that it does come out though, there are a number of things EA needs to fix for the fifth one to be more warmly received, compared to the fourth one that was completely critically derided upon its release. First and foremost, open world features and its traversing need to make a comeback, akin to the third game and even some mobile versions, and there is a huge voice in the fanbase that wants that. Pets found their way back through an expansion, but toddlers, pools, and other features that suddenly became payable for playing, locked or removed must be present in a potential fifth game that only needs to build over and above what basics fans have come to expect from the series.
Yet again, the extent to which virtual life simulations can be innovated up to are limitless, and I would very much like to be surprised by what EA and Maxis can put forth. However, given everything, I am also sure that it won't be happening for a pretty long time. The wait might be worth it as well as you would read in the upcoming sections, since we might see a shift in console bases as well.
The Sims 5 Gameplay
This section becomes increasingly difficult to handle for games that haven't been announced yet, especially since we stand at the cusp of the end of a generation of consoles and the beginning of a new one, the rumoured PS5, Project Scarlett from Microsoft, and Google Stadia out soon. While the latter is expected to disrupt the very notion of mobile gaming and gaming over the cloud, I expect major gameplay changes when it comes to the former two.
However, the core of what makes the Sims games a hit with the fans would essentially remain the same, that is, the life simulation part, something that I would like to go out on a limb and call roleplay gaming with an added edge of realism. In addition to everything that the fourth game introduced, the fans may just be treated to the aspects of actually traversing an open world through vehicular means after EA faced significant backlash for removing that feature from the fourth one.
Even with all the new technology, there is wind that the Sims series could venture into VR, adding rather another layer to the player experiencing a virtually simulated life they create! What's more? Features of online gameplay could be incorporated into the gameplay, creating a shared simulation involving hundreds of people. Believe it or not, we are moving closer to what 'The Matrix' and 'Ready Player One' showed us.
The Sims 5 Crew: Who Can Be Behind It?
The developers of the previous game, Maxis are bound to be behind the development of a potential fifth entry in the franchise, although they have stated that EA would only potentially return as distributors if the fourth game did well, a variable that's already been solved. More so, the upcoming slate of EA doesn't look too exciting after they are done with the release of NFS Heat next month. On the contrary, their Battle Royale game 'Apex Legends' seems to be doing quite well, so they might want to pool their resources on newer titles and seasons of Apex Legends, rather than an entirely new Sims title, and the years and years of support and expansions on that. Only time can tell.
The Sims 5 Release Date: When Can It Premiere?
It is rumoured that Maxis and EA are yet to release at least 9 more expansion packages for the game yet out of the 12 announced, which would approximately be put out over the next two years, and that most of their resources are currently deployed on getting those out on time, and customer support on the fourth game. Assuming that development on that begins straightaway, we are not looking at Sims 5 release date to be earlier than 2022-23.
Read More in Game Preview: Overwatch 2 | Witch 4