Amazon Prime's 'Somebody I Used to Know' is a romantic comedy film directed by Dave Franco, based on a screenplay Franco co-wrote with Alison Brie. The film stars Alison Brie, Jay Ellis, and Kiersey Clemons, a trio of characters facing emotionally turbulent situations amidst the tribulations of love, romance, and the practicality of life. In the film, Ally is a workaholic who returns home only to find herself drawn to her ex-boyfriend, Sean. When Ally inadvertently becomes involved in Sean's wedding with Cassidy, a younger woman who reminds Ally of herself. As a result, Ally, Sean, and Cassidy are forced to rediscover themselves. If you are wondering how the complicated web of emotions is untangled, here is everything you need to know about the ending of 'Somebody I Used to Know.' SPOILERS AHEAD!
Somebody I Used to Know Plot Synopsis
Ally (Alison Brie) is a talented but workaholic producer. After the network cancels her reality TV show, she realizes that she is missing out on life. Therefore, Ally decides to reconnect with her roots by visiting her mother. While hanging out at a bar in her hometown of Leavenworth, Washington, Ally runs into her ex-boyfriend, Sean (Jay Ellis). The two dated during high school but broke up after Ally moved to Los Angeles to pursue a career in Hollywood. Ally and Sean spend the evening recollecting, and the night ends with Ally kissing Sean.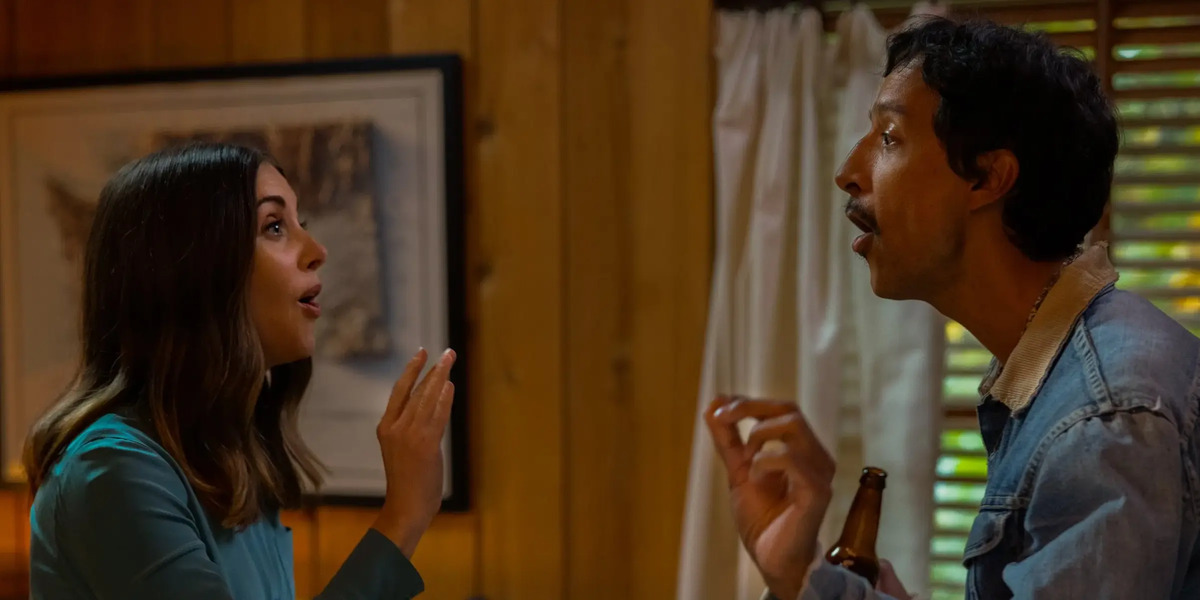 The following day, she visits Sean's house, only to be taken aback by the news that he's engaged to Cassidy (Kiersey Clemons), a talented musician who is part of a moderately successful band. Despite her initial shock, Ally is roped into the wedding preparations when Sean's mother, Joanna, asks her to be the videographer for the ceremony. With her old feelings for Sean rekindled, Ally finds herself drawn into the wedding festivities. As a result, Ally decides to use the opportunity to deduce whether Sean still has feelings for her.
With the help of her and Sean's common friend, Benny, Ally learns that Sean visited the bar after learning she was in town. Hence, Ally becomes convinced that she is Sean's first choice. As the wedding day approaches, tensions run high as Cassidy becomes suspicious of Ally's true intentions. During a song performance, Cassidy challenges Ally to sing, leading to a cathartic moment for both women. Soon, Ally sees more of herself in Cassidy and realizes that she has lost a certain spark in herself.
In a heart-to-heart conversation, Cassidy opens up to Ally about her struggles with leaving behind her music and embracing a home life. Meanwhile, Sean grapples with his own insecurities about the wedding and the future he wants with Cassidy. As Ally spends more time with Cassidy, she realizes she may have made a mistake in rekindling her relationship with Sean. During the wedding rehearsal, she confronts Sean, revealing that Cassidy reminds her of someone she used to know – herself. Sean is also conflicted, feeling like he's just trying to recreate his past relationship with Ally through Cassidy.
Somebody I Used to Know Ending: Do Ally and Sean End Up Together?
In the film, Ally learns that Cassidy is estranged from her parents. Therefore, she invites them to the wedding as a last resort to separate Sean and Cassidy. However, Ally soon realizes that what she is searching for does not lie in her past, especially in her relationship with him. Nonetheless, the parents arrive at the wedding, causing a dramatic fight between Sean and Ally. Meanwhile, Ally learns that a different network has picked up her reality TV show. On the other hand, Cassidy calls off the wedding and ends things with Sean. Hence, Ally is presented with the same choice she faced years ago – to choose her career or Sean.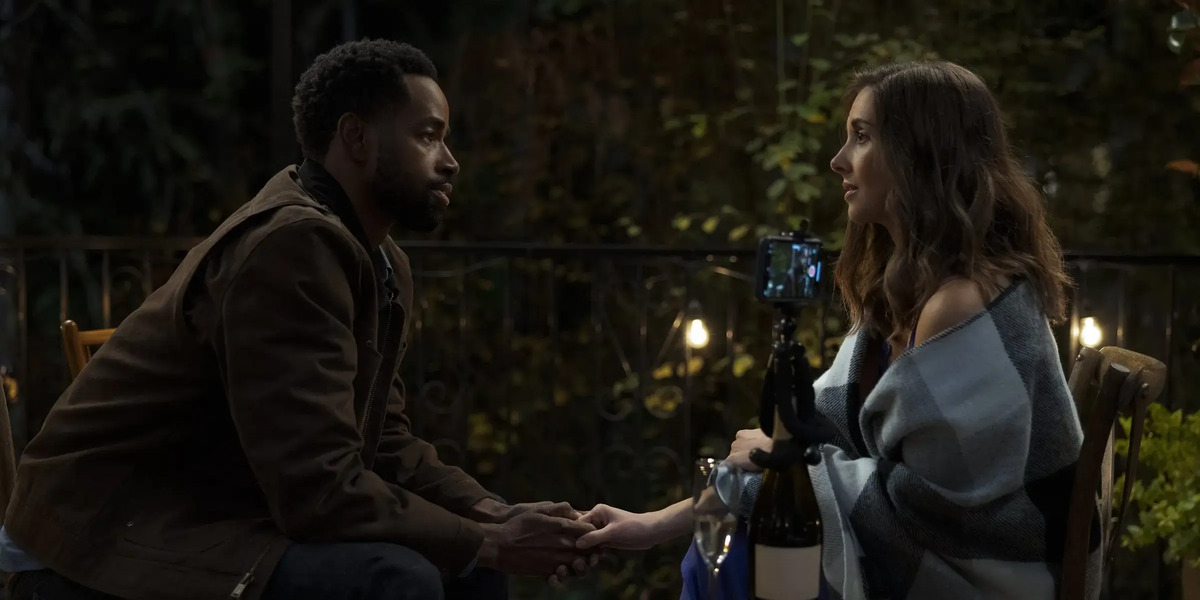 A heartbroken Sean comes to Ally's room, and they have a conversation. During the conversation, Ally realizes that Sean expects her to drop her career ambitions and be by his side completely. Moreover, he thinks little of Ally's hard work and does not value her individuality. As a result, Ally realizes that Sean has similar expectations from Cassidy, leading to the latter's doubts about the wedding. Ultimately, Ally decides against getting back together with Sean after they fight. Ally goes to Cassidy's room to come clean about sabotaging the wedding. However, she expresses her admiration for Cassidy and encourages her not to give up everything for Sean.
Why Do Sean and Cassidy Get Married?
On the wedding day, Sean knocks on Cassidy's door while Ally is still with her. He apologizes to Cassidy and expresses his true feelings for her. One by one, Sean and Cassidy start resolving their differences. Sean admits that it is wrong of him to expect Cassidy to fit into the picture-perfect image of the life he has created in his head. Sean resolves to change as he, too, does not want Cassidy to give up her music. He encourages Cassidy to pursue her musical career and promises to support her.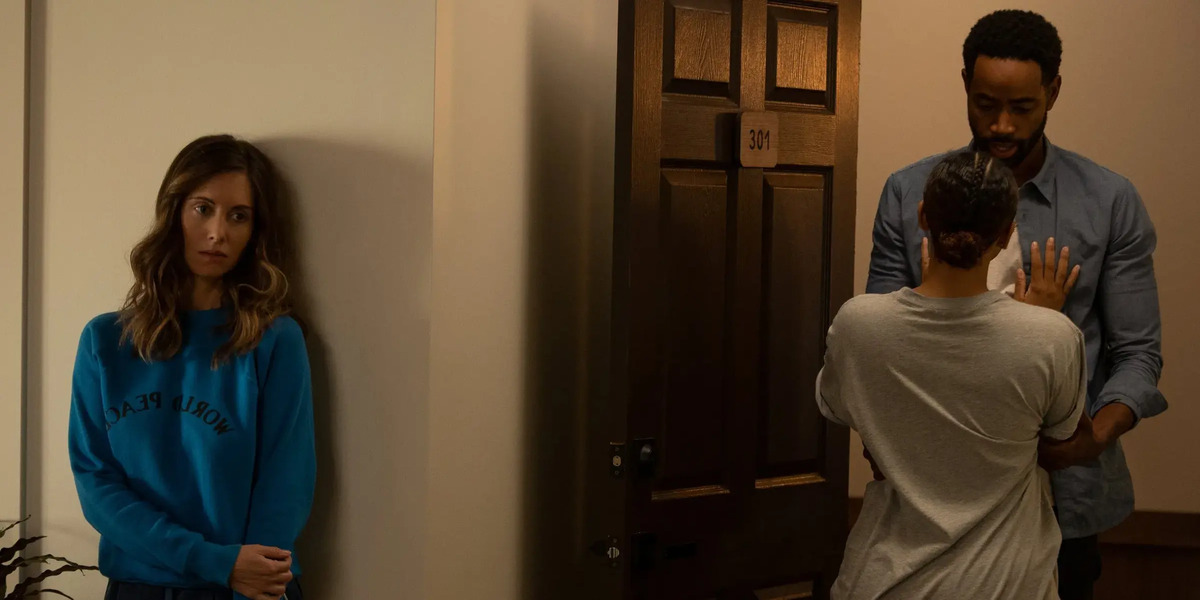 Meanwhile, Ally admits to inviting Cassidy's parents to sabotage the wedding. After a tumultuous night, the issues between the bride and the groom are resolved. Sean and Cassidy go through with their wedding, but Ally leaves before the ceremony. Sean and Cassidy get married and go on to have a happy life. In the final moments, we learn that Cassidy forgives Ally while the latter completes the wedding video with Benny's help.
Ultimately, Ally, who initially tried to destroy Sean and Cassidy's wedding, becomes the voice of reason in their wedding. She helps Cassidy realize her self-worth, and the similarities between the two women also bring about a positive change in Sean. As a result, Sean and Cassidy have a real conversation about their future. With their visions, aims, and aspirations aligned, the couple ties the knot renewing their love and affection for each other and delivering a heartfelt conclusion to a layered and nuanced examination of their relationship triggered by Ally's arrival.
What Happens to Ally?
After going through a rollercoaster of emotions during Sean and Cassidy's wedding week, Ally realizes something is missing from her life. Soon, she understands she is missing the spunky nature she had embraced during her younger years. Initially, Ally tries to regain the spark by rekindling her romance with Sean. However, Ally realizes that she and Sean were never meant to be together. Nonetheless, Ally gets the courage to embrace herself and reinvent her personality to incorporate all the aspects she had forgotten over time. The same is represented through Ally starting a new reality show covering the life of nudists.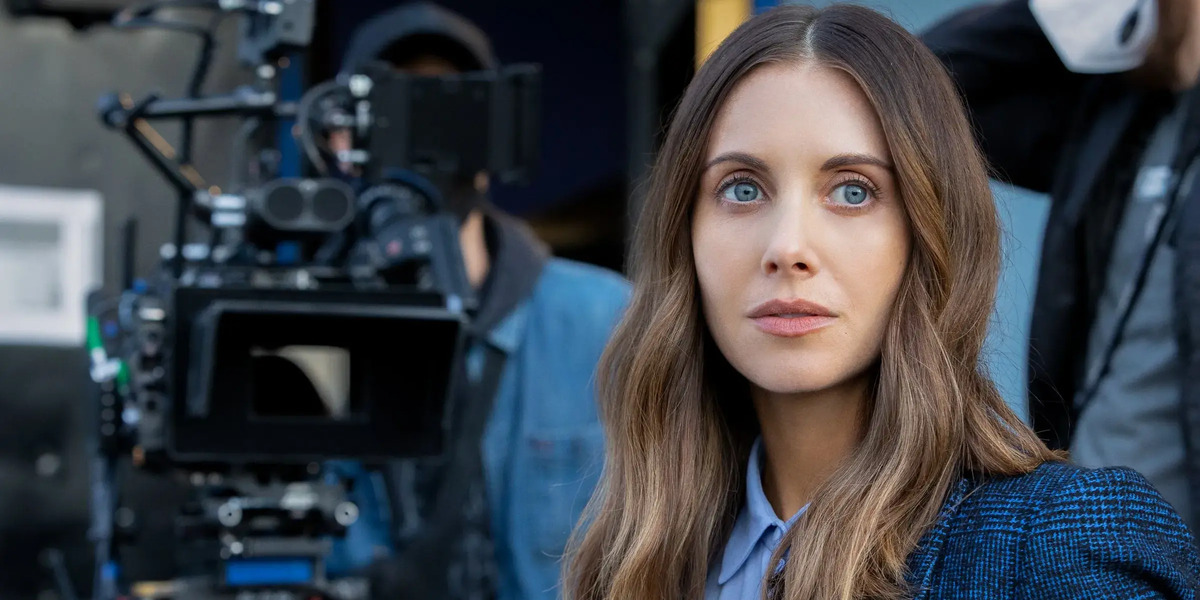 Thus, the film ends with Ally getting reacquainted with herself in a new fashion. Her time with Sean helps Ally realize what she does not want from life. On the other hand, meeting Cassidy helps Ally understand what she is missing. Thus, Ally creates a homogeneous balance that will lead to a better future. Ultimately, she is no longer the sad and workaholic woman we meet at the film's start. Instead, Ally is excited at the possibilities life can throw and gains a more optimistic outlook.
Read More: Is Somebody I Used to Know Based on a True Story or a Book?