Sadly, in today's anime industry, sci-fi seems to be more of a lost cause. The main focus of anime nowadays goes either on action or on slice-of-life genres where science fiction is more of a backdrop theme. This is the reason why 'Suisei no Gargantia' comes off as a surprise because it truly stays loyal to the sci-fi theme and does not drift away into other popular genres. The anime is mostly about a "lost world" and it has some major resemblance with Hollywood flicks like 'Waterworld'. It starts off really well with a very relaxed and carefree pace but as soon as the first half of the season gets over, everything is turned upside down and it slowly drifts into a joyless disaster.
Ledo, the main character of the series, receives a great amount of character development but often seems like a stereotypical character of the genre. It's great to see that many side characters actually break through stereotypes in the first half of the season but soon they're just buried inside a shell. When it comes to the "fun" aspect of the storyline, anyone who enjoys fan-service will have a good time watching the comic moments of the show. But for others, like me, it can get really annoying, especially with the slow pace of the show. The action scenes are great but more often than not, they do not align well with the storyline and seem forced.
One thing that truly stands out about 'Suisei no Gargantia' is its visuals and also its powerful soundtracks. The characters give out a utopian vibe and though some of them are weirdly dressed up to emphasize the fan service, their overall designs are great. Even the whole world setup has been done with grave detailing without actually ignoring the backgrounds. The background music of the anime totally aligns with the scenes; even the closing and opening themes are quite memorable.
Overall, 'Suisei no Gargantia' is not a bad experience at all but it has certain major flaws that just can't be ignored. While I do appreciate the fact that it takes a very different approach towards science fiction, I hate to say that it actually suffers from some major identity crisis later on. But despite its imperfections, in my view, it is definitely worth watching for anyone who has the slightest interest in science fiction anime shows. And of course, it's always great to see something that is not solely depending on the harem or slice-of-life genres to somehow gain cheap popularity.
Gargantia on the Verdurous Planet Season 2 Release Date: When will it premiere?
'Gargantia on the Verdurous Planet' season 1 was released on April 7, 2013 and came to an end on June 30, 2013 with a total of 13 episodes. This was followed by a 2-episode OVA titled 'Suisei no Gargantia: Meguru Kouro, Haruka' that was premiered from September 27, 2014 to April 4, 2015. Soon after its release, the creators had announced that they will be releasing a season 2 of the anime very soon. This was a sigh of relief for the fans but soon after this, it was announced that the second season has been canceled and its script will only be released in the form of a novel.
Everyone was well aware of the anime's potential and that's the reason why pretty much everyone wanted a season 2. It's a shame that even after almost releasing a new season, the creators of the anime decided to drop it at the last moment. And now that it has been officially canceled, there is no hope for it to come back in the future. All we can do now is to rely upon other similar science fiction anime that may or may not be as good as 'Suisei no Gargantia'. If anything changes and by some miracle the anime gets renewed, we will update this section with 'Gargantia on the Verdurous Planet' season 2 release date.
Gargantia on the Verdurous Planet English Dub:
You can stream 'Suisei no Gargantia' on Crunchyroll with its original Japanese audio and English subtitles.
Gargantia on the Verdurous Planet Plot:
'Suisei no Gargantia', alternatively known as 'Gargantia on the Verdurous Planet', is set in a futuristic world where most of the humans have left planet Earth. A Galactic Alliance of Humanity is formed, which has the motive of exploring the universe and ensuring that humanity continues to make constant progress. But along the way, humans face strange creatures known as the Hideauze that wage an interstellar war on them and thus, threaten their entire existence.
Fearing their own extinction, humans are forced to fight back because that may be the only way they can truly survive. This is where 16-year old Lieutenant Ledo joins the war against the monsters and uses his autonomous robot named Chamber to fight off these creatures. But somehow during the battle, Ledo ends up losing control of Chamber and is thrown off into the far reaches of space to eventually crash land on the surface of waterlogged earth.
On this new planet referred to as Gargantia, humans survive on large fleets of scavenger ships. One of these ships gets its hands on Chamber hoping that it has come across a piece of treasure. Ledo, who still seems confused about his new surroundings, assumes that the crew of the ship is being hostile towards him. This is when he takes a young girl named Amy as his hostage.
But soon he realizes that the people of this planet are not bad at all and due to lack of communication with his own people, he is soon forced to adapt to his new lifestyle with the people of Gargantia. But little does he know that even the water covered planet holds many dark secrets that will soon ruin his days of peace. The two-episode OVA that follows the season is basically a continuation of the events of the first season and further follows the journey of Ledo where he starts working as a diver to gather stuff from the hidden realms of the lost world.
Gargantia on the Verdurous Planet Characters:
Amy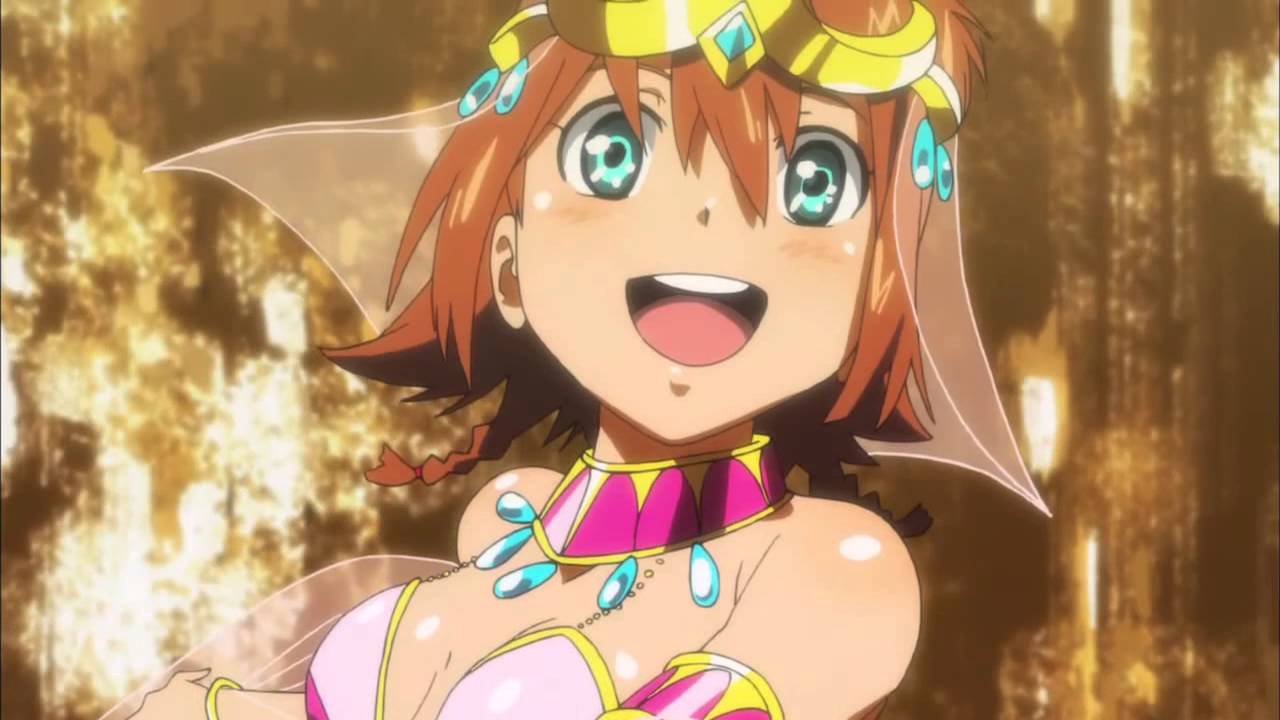 Amy is a delivery girl who is a part of the Gargantia fleet. When she first meets Ledo, she acts as his guide and eventually falls in love with him. She is a cheerful teenage girl who often shows curiosity towards the world around her. She is also extremely loyal towards her friends and family, and also manages to stay calm even during the most stressful situations. Usually, she is seen with a cute smile on her face that reflects how full of life she is. She loves wearing bikinis and belly dancing outfits in public places and sometimes, gets embarrassed way too easily. Appearance, Amy is considered very beautiful with her light blue eyes and blushed cheeks. She has light brown hair with bangs across her forehead and two colorful clips on the left side of her head that hold two braids at the bottom.
Ledo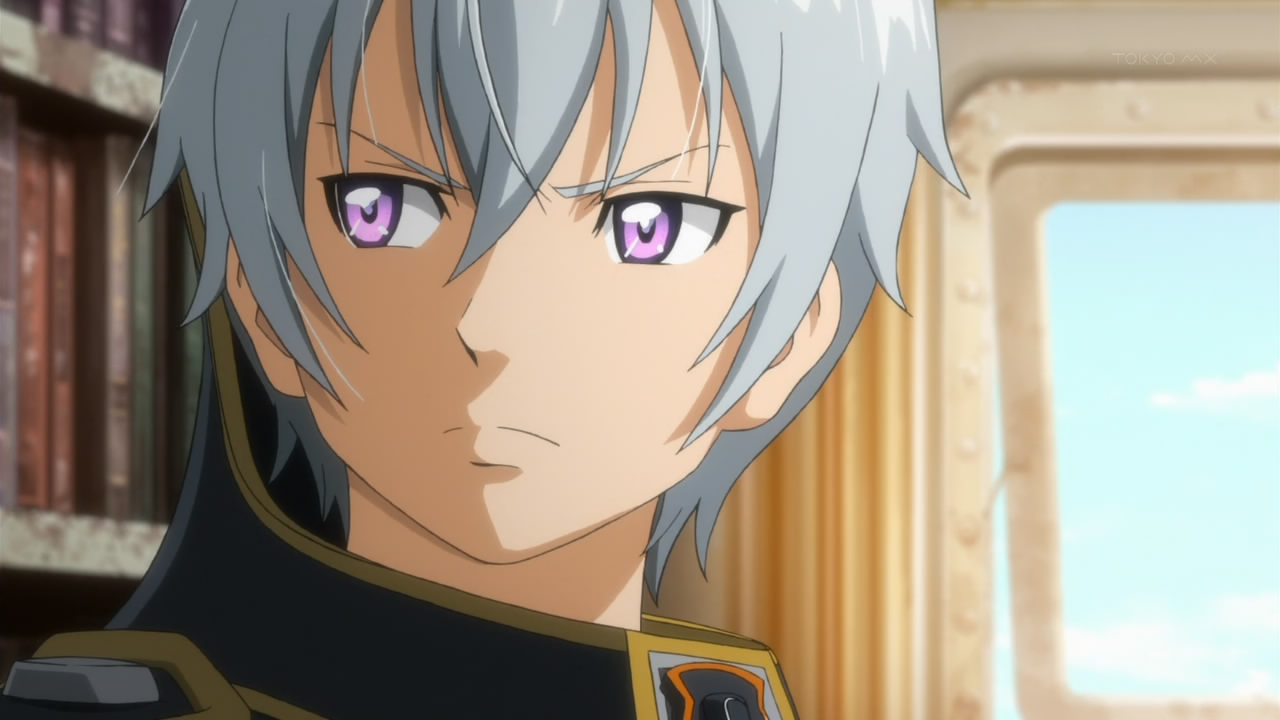 Ledo is a 16-year-old boy who is initially the Lieutenant of the Galactic Alliance. He later gets lost in space during the war and wakes up on Gargantia. Being a Lieutenant at such a young age, Ledo is very cautious and aware of everything around him. He is very smart and knows how to quickly adapt to any surroundings that he is exposed to. This ability amplifies when he joins forces with Chamber, who is his robot. His social skills and ability to empathize with others is zero because he knows nothing except for war and battle. He does not feel any attachment towards anyone or anything and is extremely cold. However, as the show progresses, he begins to feel a sense of belonging with the people of Gargantia, especially with Amy.
Read More in Anime Preview: Lucky Star Season 2 | Sora no Otoshimono Season 3