Apple TV+'s 'Ted Lasso' season 3 takes focus away from the Premier League as the AFC Richmond players prepare for the International Break in the tenth episode. While Jamie makes his England debut, Sam is snubbed by the Nigerian national team. Meanwhile, Ghanaian billionaire Edwin Akufo returns to London and comes with an enticing proposal that could change the future of football as a sport. Elsewhere, Nate and Keeley go through major career and personal downturns. If you are looking to catch up on all the exciting events around the Nelson Road Stadium and beyond, here is everything you need to know about the ending of 'Ted Lasso' Season 3 episode 10! SPOILERS AHEAD!
Ted Lasso Season 3 Episode 10 Recap
The tenth episode, titled 'International Break,' opens with Soccer Saturday wrapping up the latest events from this weekend. Richmond extended their winning streak to ten games, powered by Sam Obisanya's brilliant performance. As a result, Sam is touted for making his Nigeria national team debut. Meanwhile, West Ham United have parted ways with their influential manager Nate Shelley. In the dressing room, Coach Beard announces the national team call-ups, which include Jamie Tartt making his England debut. However, Sam is snubbed by the Nigerian national team.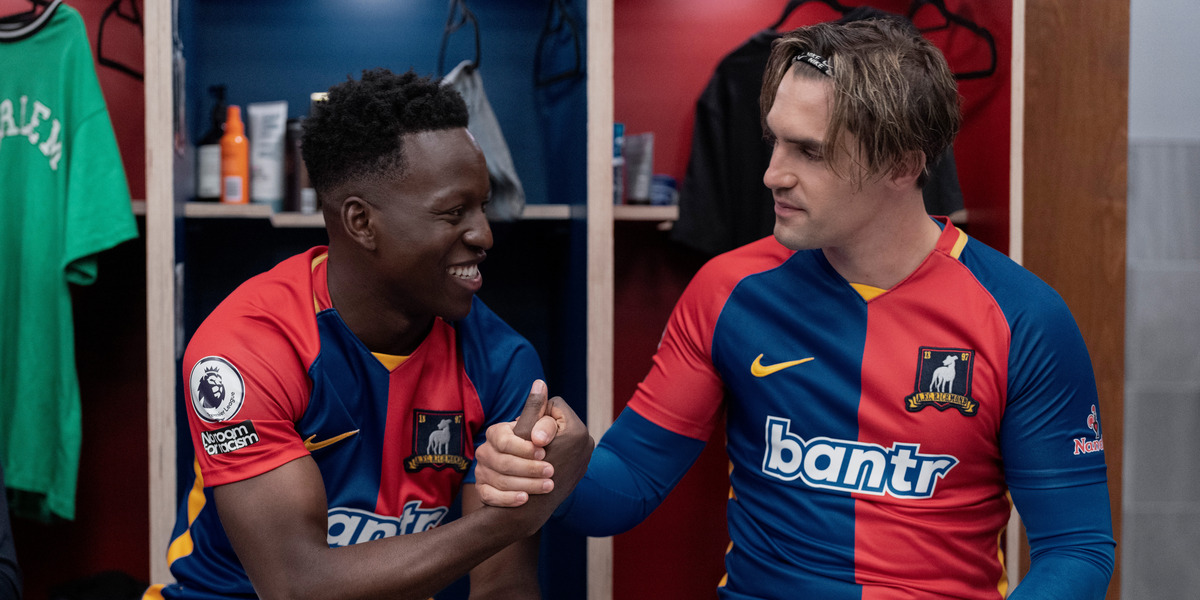 Rebecca and Ted discuss Nate's firing from West Ham while Leslie has some big news. He reveals that Ghanaian billionaire Edwin Akufo is back in town, trying to create a Football Super League, which does not bode well for the sport. Elsewhere, Nate is depressed while Jade tries to cheer him up before leaving for Poland. Nate reveals he quit his job but has second thoughts about his decision. Meanwhile, Keeley learns that the VCs have pulled the funding for her PR agency, leading to it being shut down. Rupert visits Rebecca and invites her to a meeting with Akufo.
Roy celebrates "Uncle Day" with Phoebe and his sister. Akufo visits Sam's restaurant and reveals he is starting a rival restaurant right next to Ola's. Before leaving, Akufo reveals he is behind the Nigerian FA snubbing Sam as he paid them $20 million to keep Sam off the team. Nate sneaks away from the media at night and heads to his parent's house. However, he refuses to talk to them and wallows in depression in his room, taking naps. Rebecca contemplates whether she should attend the meeting with Akufo but receives encouragement from Leslie to use the opportunity to speak her mind.
Keeley goes to The Crown & Anchor pub and meets Mae, who encourages her as Keeley goes through a rough patch. Roy drops Phoebe to school and meets the latter's teacher, Ms. Bowen. His brief interaction with Ms. Bowen helps Roy realize his mistake. Keeley collects her stuff from her office and bids farewell to Barbara. Roy writes an apology letter for Keeley, taking responsibility for their breakup. However, Keeely arrives before Roy can leave the letter under her door, resulting in him reading the letter.
Meanwhile, Ted reconnects with his childhood, going through photo albums and playing the violin. It leads to a heart-to-heart conversation with his father, who finally accepts Nate and acknowledges his son is a genius. Nate's father apologizes for putting necessary pressure and wants him to be happy over being successful. Rebecca attends Akufo's meeting, and the latter is delighted to have her at the table among the owners of the biggest football clubs in England. Akufo proposes plans for a Super League that will multiply the owners' profits exponentially.
Ted Lasso Season 3 Episode 10 Ending: Does Rebecca Accept Akufo's Offer?
In the episode's final act, Rebecca vehemently opposes Akufo's plan for a Super League that will divide the footballing world by creating an elitist faction of clubs fighting within themselves for glory. While the proposed league will increase the revenue and profits of top clubs, the fans will react badly as it prohibits smaller clubs from developing into powerhouses. Furthermore, it would prevent smaller clubs from playing bigger teams and causing upsets, one of the sport's most exciting aspects. Considering all these points, Rebecca delivers a powerful speech highlighting why football is called a beautiful game.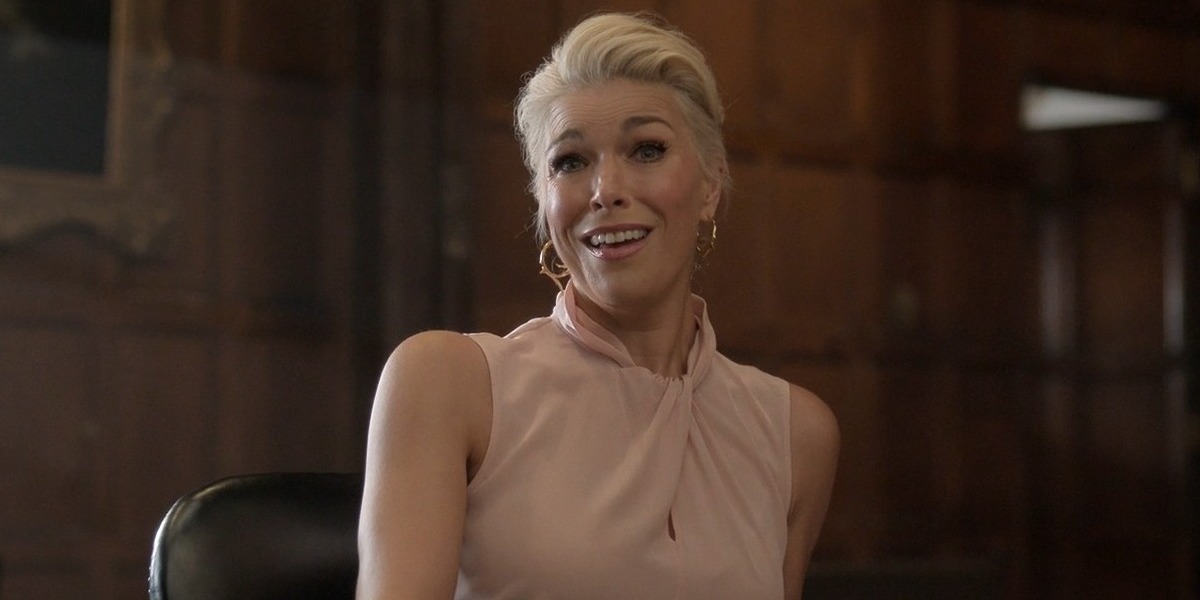 Rebecca claims football is more than just a game. It is a way of expression for the fans whose passion for the sport alone is irreplaceable. Meanwhile, we see Rebecca's speech complemented by scenes of people coming closer because of football. During his England debut, Jamie wears the number 24 jersey as a tribute to his teammate Sam. Meanwhile, Nate apologizes to Will through a note he secretly leaves inside the dressing room. Rebecca also narrates the story of Rupert's childhood as he would sneak into Richmond's stadium to watch games as he could not afford tickets.
Ultimately, Rebecca's moving speech about the beauty of football proves it is more than just a game. As a result, she refuses to destroy the sport's beauty and the fans' passion for making more money. Rebecca's speech also encourages the other owners to refute the plans for the Super League, and Akufo retreats fuming in anger. After the meeting, Rupert and Rebecca share a tender moment, but Rupert ruins it by trying to kiss Rebecca, who pulls away. The moment helps Rebecca realize she no longer cares about her personal feud with Rupert. The episode ends with Rebecca expressing to Ted her desire to win the league but not to defeat Rupert. Instead, Rebecca wants to win for the club's fans and to honor the hard work of everyone involved with Richmond.
Read More: Ted Lasso Season 3 Episode 9 Recap and Ending, Explained