Apple TV+'s 'Ted Lasso' season 3 is all about the ups and downs of the footballing world as AFC Richmond and their coach attempt to scale the heights of the Premier League. However, the ninth episode tests Colin and Isaac's friendship following a major revelation that leads to drastic consequences for the entire team. The episode dives into a horde of realistic issues footballers face while separating their personal and professional lives. As a result, the episode's subtext elevates its content resulting in one of the most fulfilling episodes of the show. If you are looking for a breakdown of the episode's events and the delightfully feel-good turn the story takes, here is everything you need to know about the ending of 'Ted Lasso' season 3 episode 9! SPOILERS AHEAD!
Ted Lasso Season 3 Episode 9 Recap
The ninth episode, titled 'La Locker Room Aux Folles,' opens with the AFC Richmond players enjoying their football during practice. Roy Kent expresses his delight for the team's recent change in tactics, resulting in a return to form. However, trouble brews in the locker room when Isaac McAdoo ignores Colin Hughes after learning that the latter is gay. Isaac rebuffs Colin and does not wish to address the elephant in the room. In Rebecca's office, Keeley discusses the downfall of her relationship with Jack. Keeley reveals Jack has been ignoring her texts, making her anxious.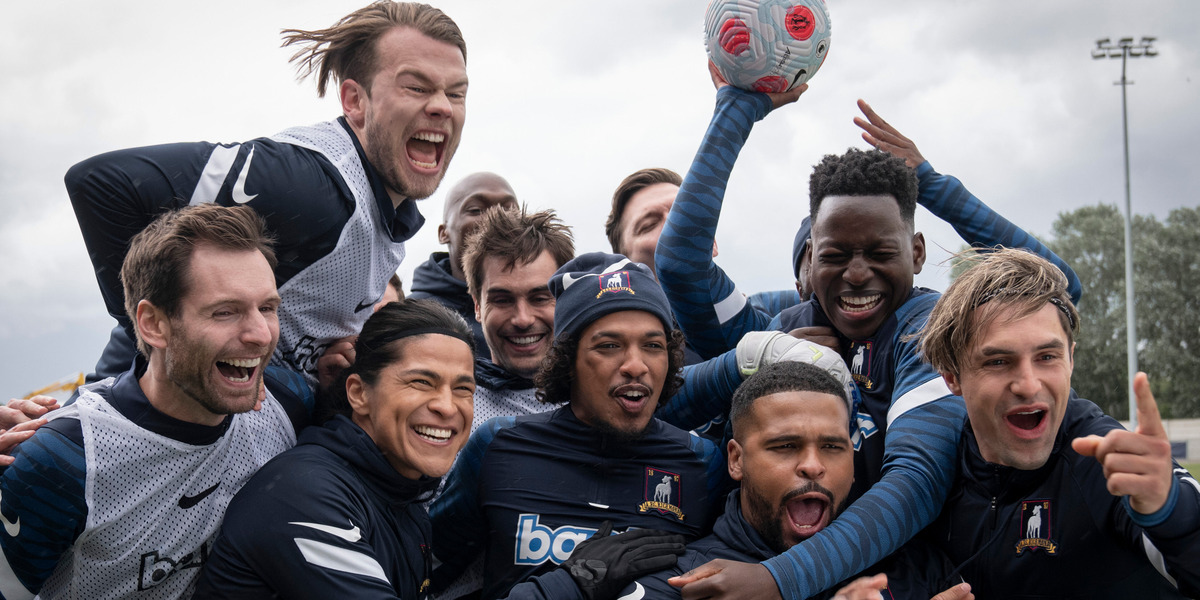 Ted arrives and asks Rebecca if he can skip the press conference to attend Henry's press conference with Michelle over a video call. Rebecca accepts Ted's request, and Keeley suggests Roy fill in for Ted at the press conference. Rebecca intimidates Roy into attending the press conference. At the West Ham United offices, Jade surprises Nate with lunch. However, Rupert, who seemingly disapproves of Nate dating a commoner like Jade, interrupts their interaction. Nonetheless, he invites Nate for drinks after the upcoming match on a supposed guys' night out.
Leslie rushes to Rebecca after the press conference turns into a disaster. Rebecca is surprised to learn that Roy skipped the press conference and asked Coach Beard to fill in for him. After dealing with the press, an infuriated Rebecca confronts Roy in the gym and summons him to her office. Rebecca gives Roy a piece of her mind and asks him to be more responsible and mindful of his duties. She also encourages Roy to seek more out of life than simply wanting to be left alone. Colin seeks Trent Crimm's advice about his situation with Isaac, and the latter advises him to give Isaac some time.
During the matchday, Nate's West Ham United are playing against Southampton while their city rivals AFC Richmond face Brighton & Hove Albion at the Nelson Road stadium. Before kick-off, Keeley receives a message from Jack, who reveals she will be in Argentina for the next few months. Keeley takes the message as an official confirmation of her breakup with Jack. In the dressing room, Isaac continues ignoring Colin, which affects his confidence.
In the match against Brighton, Isaac's concentration is affected by his situation with Colin, causing him to make errors in defense. Moreover, Colin's low self-confidence leads to a poor back-pass that allows the opposition players to score. Although Richmond makes some good moves, the first half ends with the team a goal down. Moreover, the fans hurl abuse at the players as they make their way back to the dressing room. One of the fans passes a homophobic slur at the players, infuriating Isaace, and he enters the stands to confront the fan.
The situation escalates as Isaac is shown a red card and sent off for the rest of the game. In the dressing room, Ted questions Isaac about his outburst, and the latter exclaims that the homophobic slurs are unacceptable before retreating to the boots locker. Roy speaks with Isaac privately and encourages him to deal with his off-field issues, which could affect the people and relationships Isaac cares about. Meanwhile, the players suspect that Isaac is gay while Colin contemplates coming out.
Later, Nate's West Ham wins another game, and his co-worker Roger invites him for drinks with the other staff members. However, Nate bails on Rupert's guys' night when he realizes Rupert is trying to set him up with some models. As a result, Nate surprises Jade by visiting her apartment. At Nelson Road, Sam takes the captain's armband in Isaac's absence. Colin finally musters the courage to come out to his teammates as the players prepare for the second half of a game they are losing.
Ted Lasso Season 3 Episode 9 Ending: Do Isaac and Colin Make-up?
In the episode, Colin and Isaac's friendship is tested when the latter is unable to deal with the revelation of Colin being gay. However, Colin receives overwhelming love and support from his teammates and coaches when he comes out to the team. Although the players do not care about Colin's sexuality, as it changes nothing between them, Ted reminds them to care, as keeping such a big secret can take a toll on Colin. Thus, Colin receives reassurance that he is not alone and has the complete support of his teammates. Refueled with confidence, Colin inspires the team to a 2-1 second-half comeback, stretching Richmond's winning streak to eight games.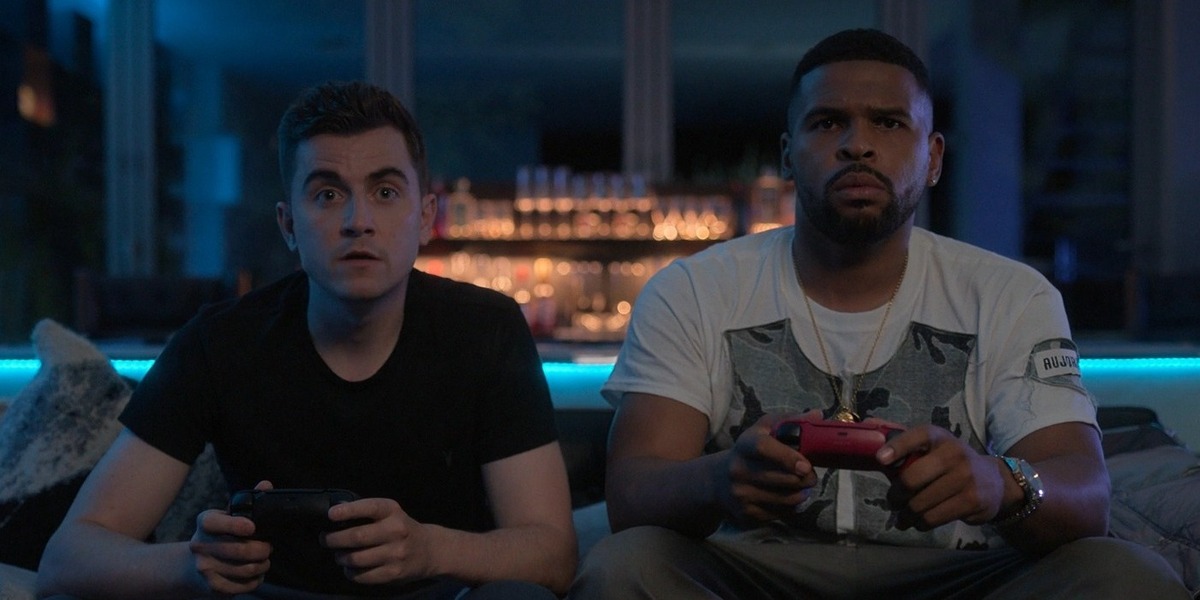 After the match, Roy attends the press conference and is quizzed about Isaac's outburst. Although Roy condones Isaac's behavior, he reminds the press that footballers are people too, and no one has the right to abuse them. In the episode's final moments, Isaac arrives at Colin's apartment and reveals he is angry at Colin for thinking he needs to hide his true self around his closest friend. However, Colin reveals that the thought of losing their friendship scared him from coming out.
Ultimately, Colin and Isaac resolve their difference and play video games to renew their bond while admitting their love for each other. The ending brings Colin's storyline full circle as he accepts that he is in a supportive environment where he no longer feels the need to hide his sexuality. Moreover, Colin resolving his internal tussle with keeping his sexuality a secret instantly improves his performance on the pitch, reiterating that coaching is about more than just the sport.
Read More: Ted Lasso Season 3 Episode 8 Recap and Ending, Explained