The shooting of Prime Video's 'The Devil's Hour' is set to begin in the United Kingdom in February 2024. Created by Tom Moran ('The Feed'), the supernatural thriller drama series revolves around a social worker named Lucy. She has an emotionally troubled son, Isaac, and her mother, Sylvia, suffers from dementia and schizophrenia. Lucy also has a strained relationship with Isaac's father, Mike. She has nightmares that wake her up at exactly 3:33 AM or during the devil's hour (3-4 AM) every night. Meanwhile, DI Ravi Dhillon investigates a string of brutal murders that are somehow connected to Lucy's nightmares and Gideon Shepherd, a mysterious criminal with extraordinary abilities and past trauma.
'The Devil's Hour' stars Jessica Raine ('Becoming Elizabeth') as Lucy, Peter Capaldi ('Doctor Who') as Gideon, and Nikesh Patel ('Starstruck') as Ravi. Alex Ferns, Meera Syal, Barbara Marten, Phil Dunster, and Benjamin Chivers round up the cast.
The six-part first season premiered on October 28, 2022. In an interview with RadioTimes.com, published in the same month., Raine stated that Moran envisioned 'The Devil's Hour' as a "finite" three-season project. "When I took the job, what was so attractive to me was that the whole of the first season was written when we started that first day of shooting, so I knew exactly where it was going," she said. "I also knew that he had a season 2 and a season 3 planned out."
The actress continued, "It's a gift of a role because it will continue to be really challenging, not formulaic at all, a different side of the coin… that's the bit I can't say much about, but oh my God… [the first season] is like one third of a novel, so there's so much scope for more. It's a really, really good idea and I hope we get to finish it."
Capaldi echoed her sentiment, stating that they knew the story that would unfold. A month later, 'The Devil's Hour' was renewed for second and third seasons."Telling a story on television is a precarious business," Moran said in a statement. "Series One of 'The Devil's Hour' was just the beginning—the opening act of a TV novel. I'm so thrilled that we get to keep turning those pages and slotting the puzzle pieces into place. If you thought the final episode of Series One had all the answers, then you haven't been asking the right questions."
Dan Garbiner, Amazon Studios' head of UK originals, praised the show and team behind it. "We're thrilled with the audience response to 'The Devil's Hour,' and can't wait to share the next chapter of this mind-bending story," he stated. "Fans can look forward to plenty more twists and turns in this remarkable tale from first-time series creator Tom Moran, and welcoming back our immensely talented cast, led by Jessica Raine and Peter Capaldi."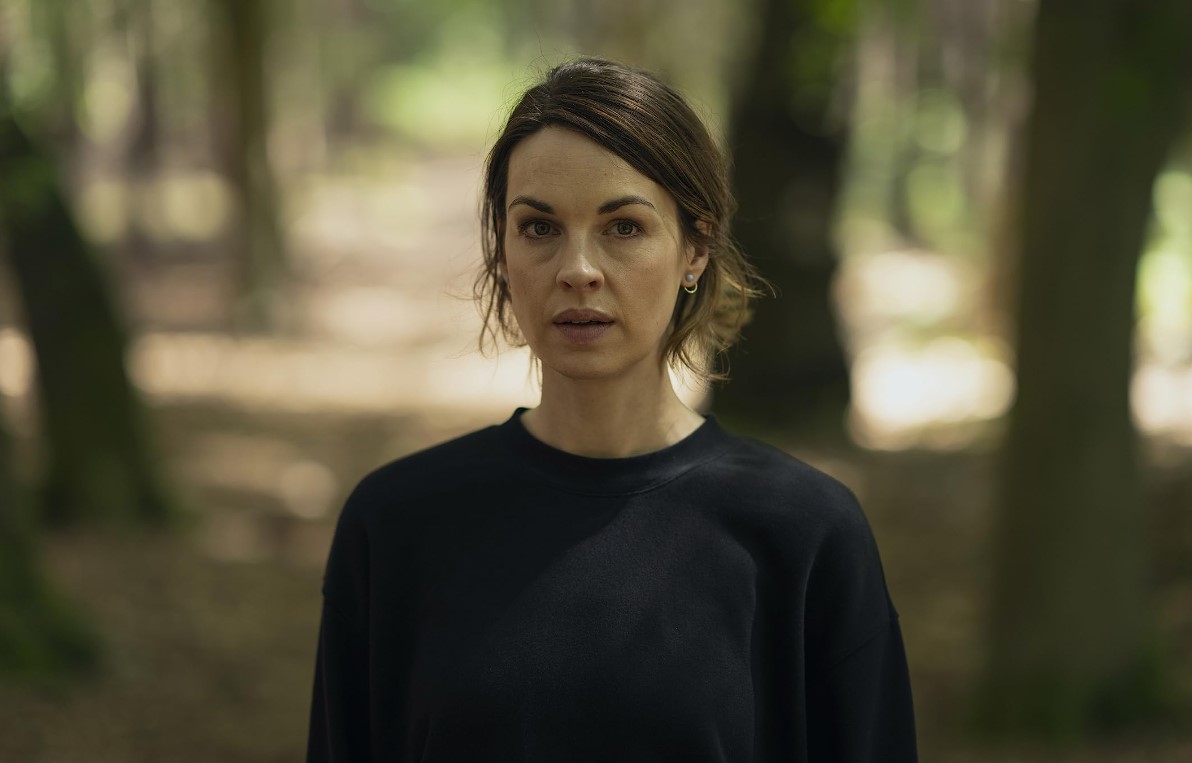 The first season was reportedly filmed in various locations in England, including London; Farnborough, Hampshire; and Peacehaven, East Sussex. It was reported in December 2022 that the pre-production for season 2 would begin after the Holidays and that filming was slated to start in February 2023 in London and conclude in June 2023. It was reported in March 2023 that Saffron Hocking ('Riches') would appear in the second season as Sam Boyd.
Raine, Capaldi, and Patel will likely reprise their roles along with the other cast members in the third season of 'The Devil's Hour.' We can expect more updates on production, plot, and casting in the coming months.
Read More: Where is The Devil's Hour (2022) Filmed?