Amazon Prime's 'The Horror of Dolores Roach' is a horror-comedy series created by Aaron Mark. It is based on the eponymous podcast, which itself was inspired by Mark's own stage play 'Empanada Loca.' The series follows Dolores, who makes a fresh start in life after completing an unjust 16-year prison sentence. However, she is drawn back into a life of crime as she becomes embroiled in a series of cannibalistic murders. Meanwhile, Dolores' past continues to haunt her, especially her relationship with Dominic, whose fate is left unanswered. If you are wondering whether Dominic is dead or alive in The Horror of Dolores Roach,' here is everything you need to know! SPOILERS AHEAD!
Is Dominic Dead or Alive?
Dominic Arfonso is the ex-boyfriend of protagonist Dolores Roach. He appears briefly in the opening minutes of the first episode as Dolores retells events that led to her imprisonment. In the series, actor Anthony Grant plays the role of Dominic. Grant is best known for his permeance in shows such as Netflix's vampire drama 'V-Wars' and the sci-fi series 'Star Trek: Discovery.' Grant's Dominic is crucial to kick-starting the events that lead Dolores down a dark path. It is revealed that Dominic had set up Dolores to take the fall for his illegal drug business when he discovered the feds were getting close to him. Moreover, he was also cheating on Dolores.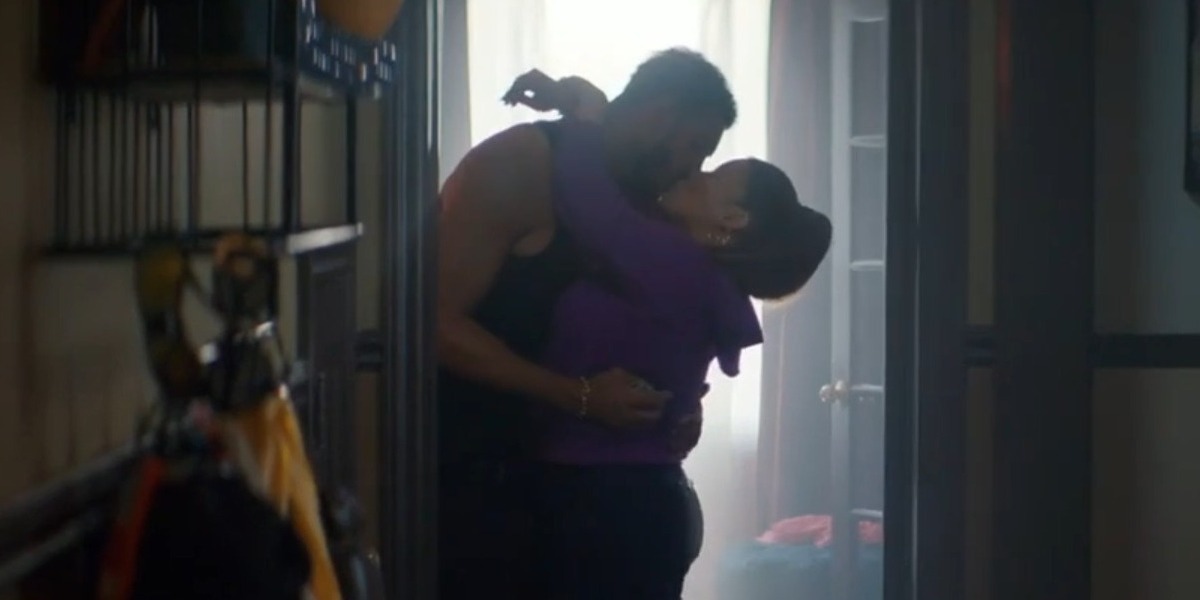 After Dolores is released from prison, she searches for Dominic but does not find him. Instead, she only hears rumors about what happened to him, with some people in her neighborhood speculating that he fled the country while others believe he died. However, Dolores is haunted by her past when she finally accepts that Dominic set her up and left her to rot in prison. As a result, she hires Ruthie, a private investigator, to find Dominic's whereabouts. Ruthie reveals that Dominic died in a house fire in the Dominican Republic. However, Luis suspects that Dominic faked his death and is still alive. Sophie, Nellie's grandmother, is related to Dominic.
From Sophie, Dolores learns that Dominic is still alive and sends her a Christmas gift every year. Nonetheless, Sophie's poor health makes it difficult for Dolores to trust this information. At the end of season 1, Dolores intimidates Caleb, her neighbor who turned her life into a podcast and profited from it. Caleb saves himself from Dolores' wrath by giving her Dominic's location. However, when Dolores arrives at the location, we do not see who she finds at the mansion. The first season ends without resolving the mystery of Dominic's fate.
Ultimately, it seems like Dominic is alive, and the misinformation Dolores receives seems to be a mere distraction. When she threatens Caleb, it is hard to argue that he would lie to Dolores as his life is on the line. Thus, it is implied that Dominic is somehow still alive and seemingly faked his death all those years ago. It is also hinted that Dominic was involved in some serious crimes and needed to escape from the law enforcement authorities.
In the final scene of season 1, Dolores' reaction to the person who opens the mansion door strongly suggests that her suspicions about Dominic being alive have proven true. Moreover, the podcast on which the series is based also has s second season, which dives deeper into Dolores' story and sheds some light on Dominic's whereabouts after he left Washington Heights. Therefore, viewers will likely have to wait for the show's second season to find out what exactly happened to Dominic and what he has been up to since faking his death.
Read More: Is Dolores Gay or Bisexual? How Did Dolores Burn Her Hand?