HBO's 'The Idol' is a drama television series that explores the dark realities of the music industry through the journey of Jocelyn, a young pop star. Jocelyn strives to achieve iconic status and becomes entangled with Tedros, a modern-day cult leader. However, Tedros' influence on Jocleyn's life soon takes a dark turn. In the third episode, an interaction between Jocelyn and Tedros hints that the latter might be gay, leading viewers to question whether The Weeknd's character is gay in 'The Idol.' SPOILERS AHEAD!
Why Did Jocelyn Call Tedros Gay?
Tedros is the owner of a club in Los Angeles who weasels his way into pop star Jocelyn's life. Jocelyn is attracted to Tedros because of his raw and honest opinions of her music. As a result, Jocelyn and Tedros start a romantic relationship, with Tedros also taking control of other elements of Jocelyn's life. In the third episode, titled 'Daybreak,' Tedros' influence on Jocelyn is evident as he completely dominates decisions in her house. Later, Tedros and Jocelyn visit a store to shop for clothes. However, when Tedros picks clothes for Jocelyn, the latter jokingly calls him gay.
Jocelyn questions Tedros why he likes choosing her clothes. While it is evident that it gives Tedros a sense of control over Jocelyn, he states that she lacks taste. However, Jocelyn jokes that Tedros merely likes choosing clothes for women because he is gay. Jocelyn's joke implies that Tedros' affinity for female clothes makes him less of a man. Jocelyn's statement affects Tedros, who is visibly distraught and enraged by the pop star's comments. Nonetheless, Jocelyn's joke about Tedros being gay raises questions about his past and sexuality.
Tedros Is Not Gay
The third episode seemingly implied that Tedros is gay or might have been gay in the past. Firstly, there is very little information about Tedros' past and his upbringing. Secondly, the second episode features a scene where Tedros trains his follower Izaak to have sex with women. In the scene, Tedros seems to use aversion therapy to rid Izaak of his homosexuality. Given that Tedros is reacting insensitively to Izaak's homosexuality, it is unlikely that he himself identified as gay at some point in his life. However, Tedros' reaction to being called gay is extreme and has a violent streak. Therefore, it is likely that Tedros interpreted Jocelyn's comments as an insult to his manhood. Subsequently, Tedros punishes Jocelyn for her comments before having rough sex with her.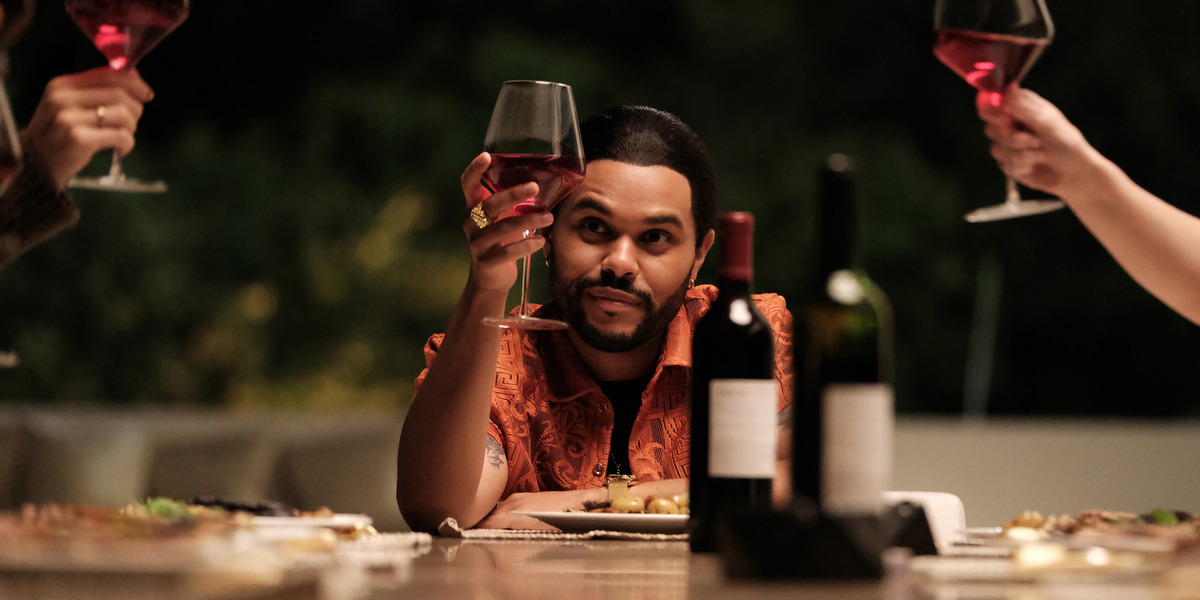 On the other hand, Jocelyn does not see Tedros' reaction as problematic. Instead, she seems to enjoy getting Tedros riled up, leading to passionate sex between them. Ultimately, it is unlikely that Tedros is gay. However, his extreme and borderline violent reaction to being called gay seemingly suggests that Tedros might be homophobic. Tedros might consider being called gay an insult as it implies he is not much of a man. Hence, he doesn't like Jocelyn's joke and responds brutishly to the pop star's comments about his sexuality. However, the scene shows Tedros' inherent desire to control Jocelyn and exercise this control as he sees fit. In contrast, Jocelyn seemingly pretends to be under Tedros' control but also knows how to push his buttons, adding complexity to their relationship.
Read More: The Idol: Why Does Abel Tesfaye Have a Rattail? Is It His Real Hair?