Netflix's 'The Tailor' (also known as 'Terzi') is a Turkish-language mystery drama series created by Onur Güvenatam. The first season introduces viewers to Peyami Dokumacı, a famous tailor protecting a dark secret about his past, who becomes inadvertently drawn to Esvet, a young woman with her own secrets. The second season continues Peyami's story as he finds himself in pain and despair following Esvet's marriage and revelations about his past. Therefore, viewers must be curious to learn whether Peyami succeeds in reconciling with his past and learns the truth about his parentage while navigating the complexity of his relationship with Esvet and Dimitri. If you are looking for answers about Peyami's fate, here is everything you need to know about the ending of 'The Tailor' season 2! SPOILERS AHEAD!
The Tailor Season 2 Recap
'The Tailor' season 2 picks up after Peyami is accidentally shot during his altercation with Dimitri after the latter finds Esvet living in hiding with Peyami. A few months later, we find Peyami drinking his worries away at a bar, where he meets Cemre, a young and carefree party animal. Cemre and Peyami hit it off, leading to Peyami inviting her to a wedding. Peyami brings Cemre to Esvet and Dimitri's wedding, which seems to be the root of his pain and suffering. Cemre recognizes that Peyami is in pain and extends compassion that fills the void left behind by Esvet.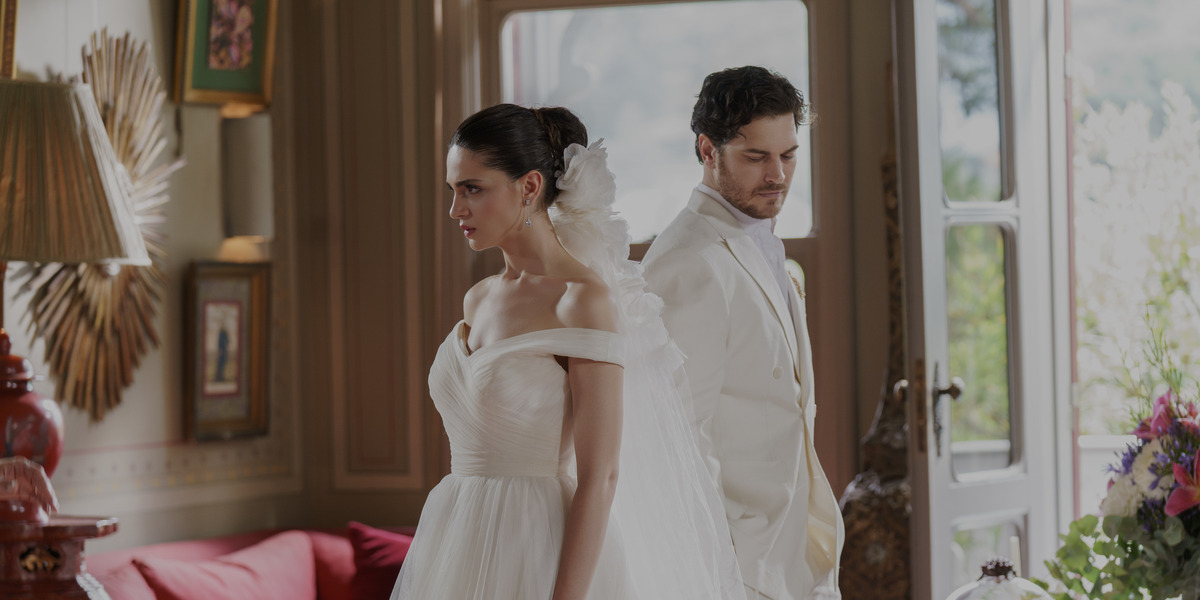 Dimitri and Esvet get married, and Dimitri has seemingly resolved his issues with Peyami, with the duo resuming their bond as blood brothers. However, Esvet is unhappy with Peyami for not proclaiming his love for her in front of Dimitri. Flashbacks reveal that Peyami survived the bullet wound he sustained while protecting Dimitri from Esvet, which led to Dimitri forgiving him for absconding with his fiancé. In the present, Peyami reveals to Dimitri that Mustafa is his father and needs special care. Esvet helped look after Mustafa leading to a bond between them. As a result, Peyami seemingly calms Dimitri's concerns about Esvet's feelings for Peyami.
Meanwhile, Cemre continues growing close to Peyami as Esvet struggles to accept Dimitri as her husband and remains concerned for Mustafa's well-being. Peyami's drinking affects his work, resulting in Ari losing faith in Peyami's brand. Moreover, Mustafa becomes increasingly erratic following the death of Sülün. At the same time, Kiraz, Peyami's mother, returns to his life under the guise of Kumru, a servant interviewing to work at his shop. However, when Kiraz is forced to deliver some stuff to Peyami's mansion, she encounters Mustafa, which riles him up.
Peyami convinces Mustafa that the woman he was wasn't Kiraz. However, Mustafa convinces Esvet that the woman is his wife, Kiraz, and asks her to bring Kiraz back to him. After some digging, Esvet discovers that Kiraz is indeed Peyami's mother, whom he has been searching for. At the same time, the tension between Esvet and Peyami rises when he cannot pull himself out of his misery and get back to work. Moreover, Esvet kisses Peyami at a restaurant, and Dimitri witnesses the duo. On the other hand, Dimitri outsmarts his father to take control of their company. However, when Dimitri fails to get Peyami to sell his shares in the company, Ari retakes the control. Eventually, Peyami reaches rock bottom and must find a way to regain control of his life.
The Tailor Season 2 Ending: Why Did Kiraz Leave Peyami?
In the season 2 finale, things come to a head when Peyami crawls out of his pit of misery and starts regaining control. He is motivated by Kiraz, who finds a fabric belonging to Peyami's grandfather and encourages Peyami to dedicate himself to his craft. However, Peyami's well-being is once again risked when Esvet reveals that Kumru is indeed his mother. Osman arranges a sudden meeting between Peyami and Kiraz to talk and resolve their issues. Initially, Peyami is enraged at Kiraz for abandoning him. However, he is more pissed at her for trying to renter his life after all these years. However, Osman convinces Peyami to hear Kiraz's side of the story.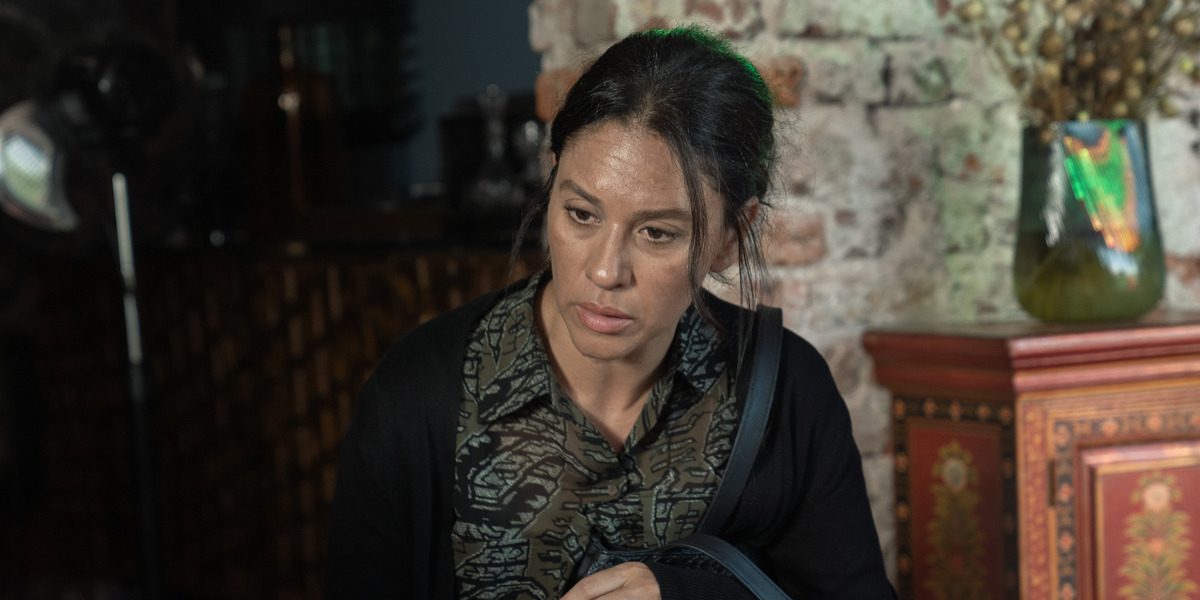 Kiraz admits to her cowardice before revealing that she indeed loved Mustafa. She was sold to Peyami's family when she was young and became Mustafa's caretaker before she was forced to marry him. Peyami's grandmother, Sülün, wanted Kiraz to have a baby with Mustafa, which she failed at and was thrown out of the house. However, Kiraz soon discovered she was pregnant. Ultimately, Sülün's death prompts Kiraz to try and reunite with her husband and son, but the thought of hurting them further prevents her from unveiling her true identity sooner. Thus, Peyami finally learns the truth about his parentage and resolves his internal abandonment issues.
Do Peyami's Parents Reunite?
The second season sees Peyami reaching a dark place, especially after he is separated from Esvet and his grandmother passes away. However, the key to Peyami returning to his former confident self lies in his past, which has been nothing short of tragic. As a result, the second season slowly sets the stage for Peyami to reconcile with his past. In the finale, Peyami decides to arrange a fashion show to announce his return to the fashion world while proving his naysayers wrong. However, the true motive behind the fashion show is to express his gratitude to his father and reconcile with Mustafa.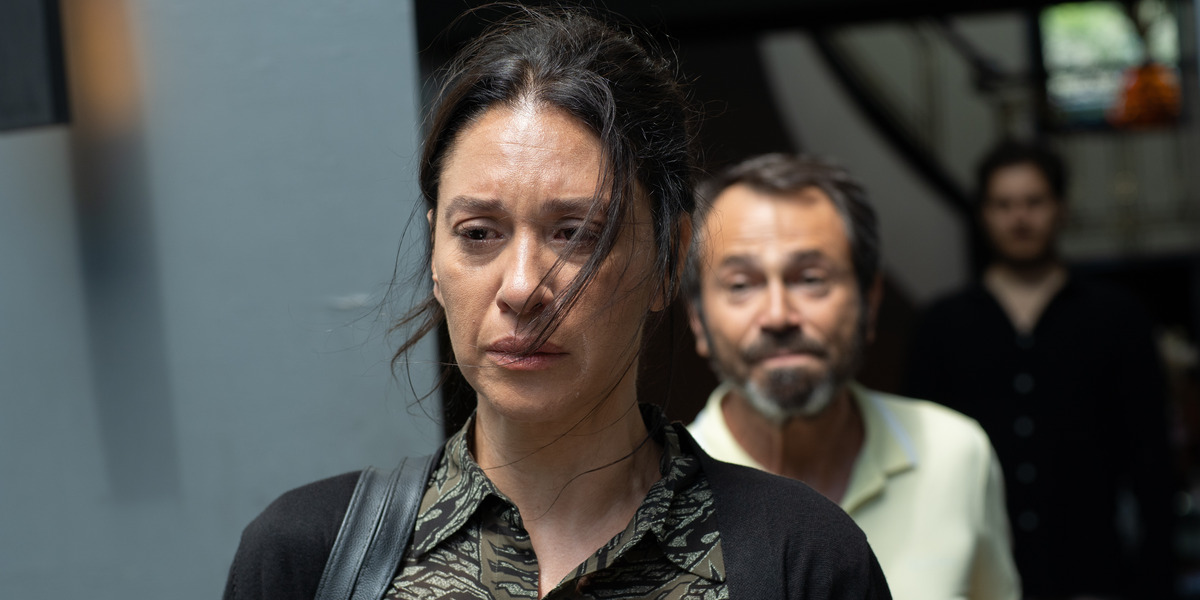 Peyami recognizes his shortcomings and the mistreatment of Mustafa have affected their relationship and his life. Peyami's inability to accept Mustafa's condition appears to be at the root of his emotional issues, alongside his mother abandoning him. At the finale's end, Peyami brings Mustafa on the stage, unveiling his father to the world while no longer feeling ashamed of his condition. Moreover, Peyami also reunites Mustafa, with Kiraz completing the family reunion. Kiraz was forced to leave Mustafa, whom she loved dearly, and by bringing his parents together, Peyami finally reconciles with his past, moving to a future full of possibilities. In contrast to the first season, the second season ends on an optimistic and bright note for Peyami, who finally sees the mystery of his parentage resolved.
What Happens to Peyami, Esvet, and Dimitri?
The love triangle between Peyami, Esvet, and Dimitri continues in season 2. However, with Esvet marrying Dimitri, things between the trio become extremely complicated since Esvet knows Peyami loves her but lacks the courage to speak about it. Moreover, Dimitri senses the romantic tension between his wife and blood brother, especially after he learns what transpired between them. Similarly, the addition of Cemre also complicates matters since she slowly proves herself worthy of being Peyami's partner.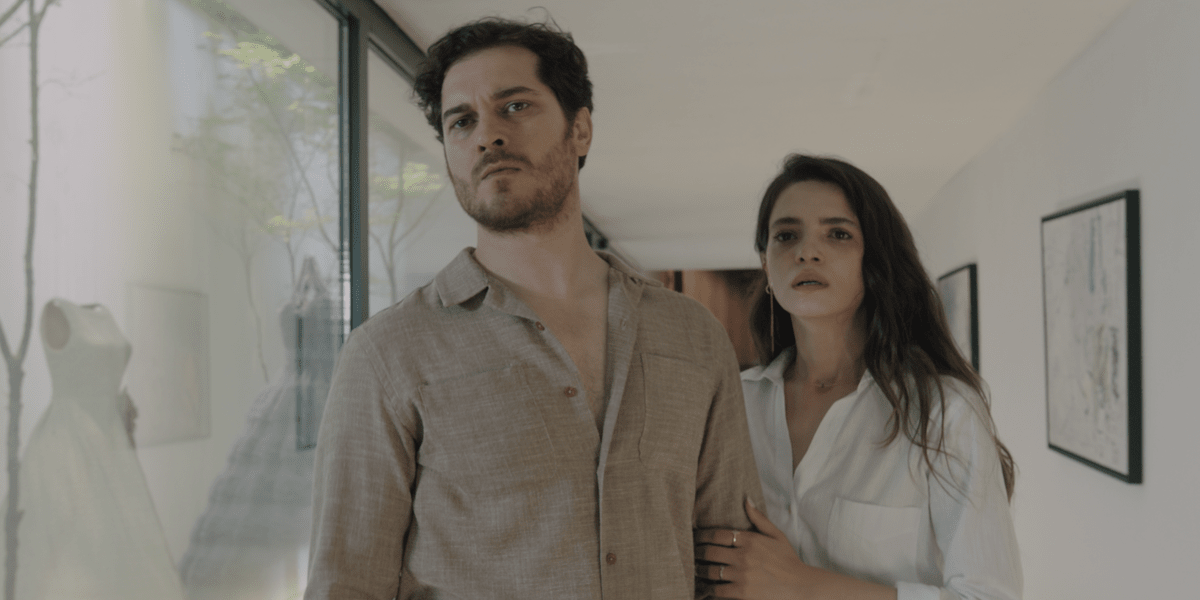 Ultimately, the second season ends without properly resolving the love triangle, which forms half of the story's conflict. Moreover, Esvet is unwilling to accept Dimitri as her husband, and their marriage is tied together only through her inheritance, so she is bound to find herself reeling toward Peyami. Similarly, Peyami, having resolved his familial issues, could find the courage to stand up to Dimtri and profess his love for Esvet, setting up an interesting conflict for the third season, which is briefly teased in the final moments of season 2.