Directed by Appie Boudellah and Aram van de Rest, Netflix's 'The Wonder Weeks' is a Dutch comedy film featuring fun family dynamics across three distinct families. After the birth of her firstborn daughter, perfectionist Anne faces trouble juggling her demanding job with a demanding baby at home. At the same time, Anne's friend Ilse's opinions about raising her baby clashes with her boyfriend Sabri's culture. Meanwhile, Kaj, a sperm donor, tries to prove his worth as a father to Kim and Roos, the mothers of his biological kids. After Anne joins Kim's Mamas For Mamas organization, the new parents try to help each other through the complications of parenthood. If you're curious to see where the story takes Anne, Kaj, Ilse, and their families, here is everything you need to know about the ending of 'The Wonder Weeks.' SPOILERS AHEAD!
The Wonder Weeks Plot Synopsis
After giving birth to her healthy daughter, Mia, Anne is a little disappointed to see Mia only get a seven on her Apgar score. A few months later, Anne and her husband Barry take Mia to the pediatrician and learn Mia is slightly overweight, which may affect her motor skills later. Anne, who hasn't been able to enroll Mia in daycare yet, excessively obsesses with the baby's care and draws up numerous charts and schedules. However, she also returns to work at her law firm, leaving Barry to look after Mia while he works from home.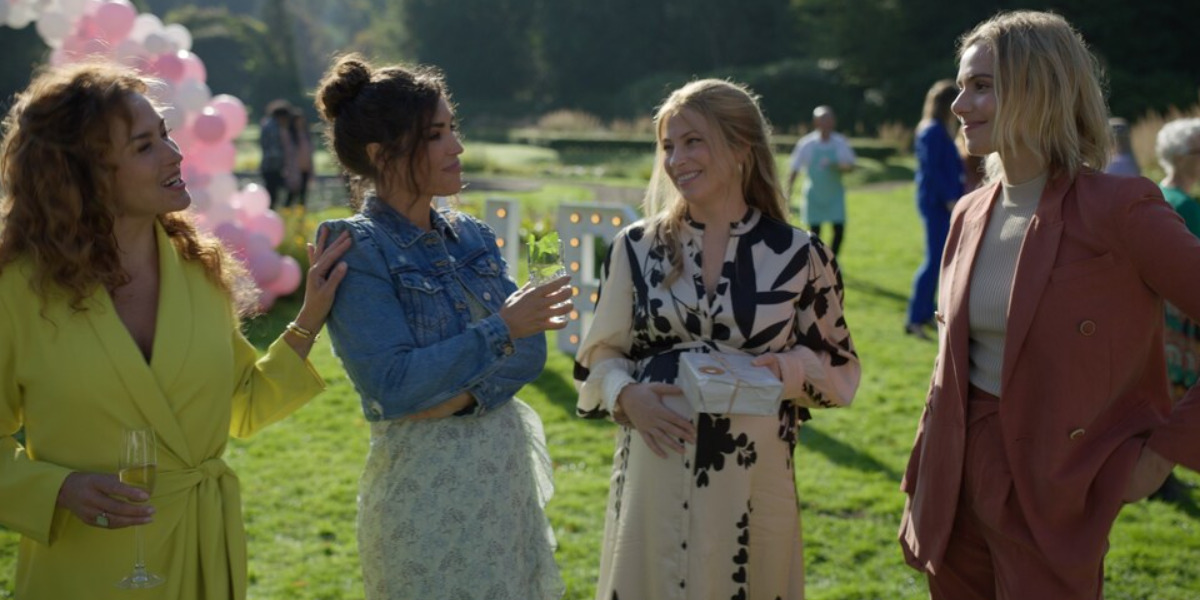 At the same time, after Sabri's mother comes over to stay at their house, Ilse finds out that Sabri wants to circumcise their baby, Samhi, as per his culture. Meanwhile, in pursuit of proving his worth to Kim, Kaj starts spending quality time with Didi. Eventually, Kim and Roos agree to give Kaj a shot and draw up a provisional co-parenting plan between them and Kaj with Anne's legal help. Afterward, Kim offers to hook Anne up with daycare by making her a part of her resourceful Mamas For Mamas organization. Even though Anne already has her hands full, with a fussy baby at home and a big celebrity divorce case at work, she agrees to join Kim's club.
As a result, Kim signs Anne up for a Mamas For Mamas Healthy Day event and connects Anne with a professional babysitter, Hester. On the event's day, Kaj further aggravates Kim's already existing dislike for him by accidentally locking toddler Teun in his car for a little while. By association, Anne also lands herself in trouble with Kim and also misses an important work meeting after it gets shifted forward. Things at home also worsen for Anne after her daughter continues to gain weight despite Anne's vigorous planning. Likewise, Ilse and Sabri's home life becomes chaotic after Sabri's relatives come over for Samhi's circumcision ceremony.
Eventually, Ilse learns about the ceremonial sheep offering and starts to question her agreement to Samhi's circumcision. As Samhi's ceremony nears, Kim overhears Roos talking to Kaj about his secret criminal record. As such, she visits Anne and asks her to look into Kaj's files while subtly dangling the daycare arrangement in front of her as an incentive. When Anne stays over at the office to do the same, she misses out on date night with Barry, putting further strain on their relationship. Nevertheless, she finds out about Kaj's criminal records, which results in Kim calling the CPS on Kaj and taking Didi and Teun away from him.
A few days before Samhi's ceremony, Anne discovers her husband masturbating to Hester's social media over the baby monitors. As a result, Anne snaps at Barry at the ceremony, causing a rift between them. Simultaneously, Ilse decides to make a run for it with Samhi and the sheep without anyone noticing. Due to the same, Sabri's brother confuses Teun, whom Anne put in Samhi's nursery, with Samhi and ends up taking him to get circumcised.
The Wonder Weeks Ending: Do Anne and Barry Break Up?
After Mia's birth, Anne and Barry's relationship suffers from some complications. Since both Anne and Barry are working parents, neither can give Mia their full attention. Moreover, Mia has trouble sleeping through the night and continuously wakes the pair up by crying. Usually, Anne ends up taking the night shift trying to lull Mia back to sleep while Barry juggles his work and the baby in the morning. Therefore, there's already some tension in their relationship from the get-go.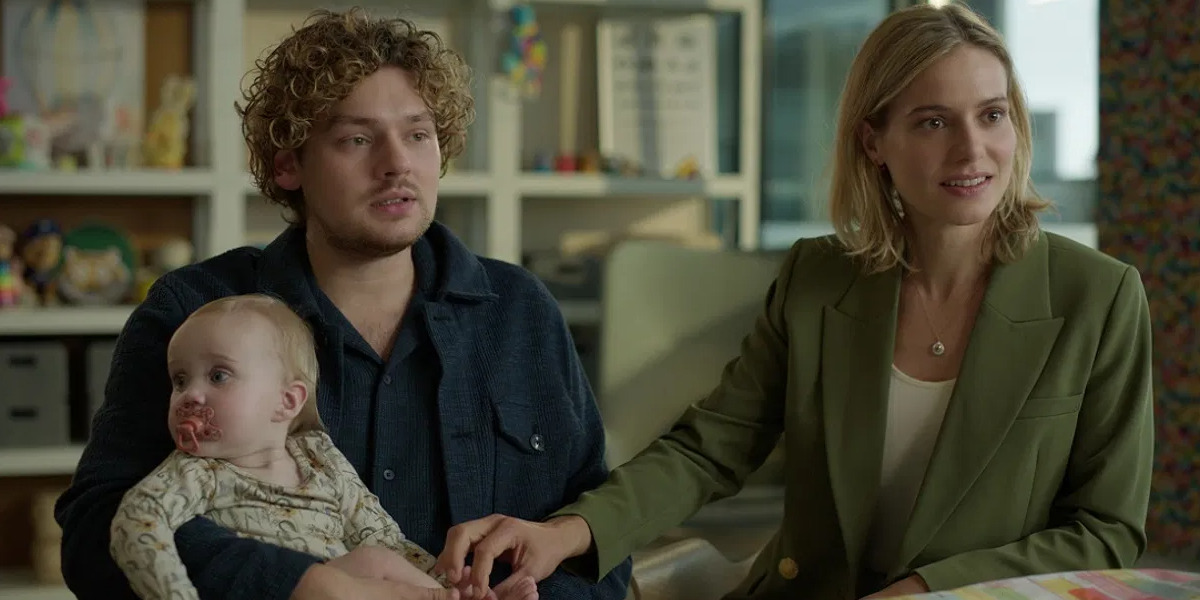 Anne's obsessive perfectionist streak doesn't help their relationship either. Although she tries to make time for her relationship with Barry, she constantly gets distracted by Mia or her work. Due to the same, Anne is also always stressed without any outlet for her frustration. Therefore, shortly after she realizes Barry is attracted to Hester, she dumps Barry.
A few days after Barry moves out of their house, Mia says her first word, "Mama." In her pure happiness, Anne calls out to Barry to share the moment with him but realizes he's gone. Eventually, after a conversation with Kaj, Mia visits Barry at his workplace. Anne admits to having been too controlling since Mia's birth. Anne asks Barry to return home, and the two agree to work on their problems and get back together.
Does Kaj Get To Co-Parent His Kids?
Like, Anne, Kim is someone who likes to be in control, which is why she's reluctant to let Kaj be a part of her kids' lives in a parental capacity. However, even though she doesn't believe Kaj is responsible enough to take care of the kids, she still agrees to give him a chance at her partner's insistence. However, Kaj only repeatedly proves Kim's point to her.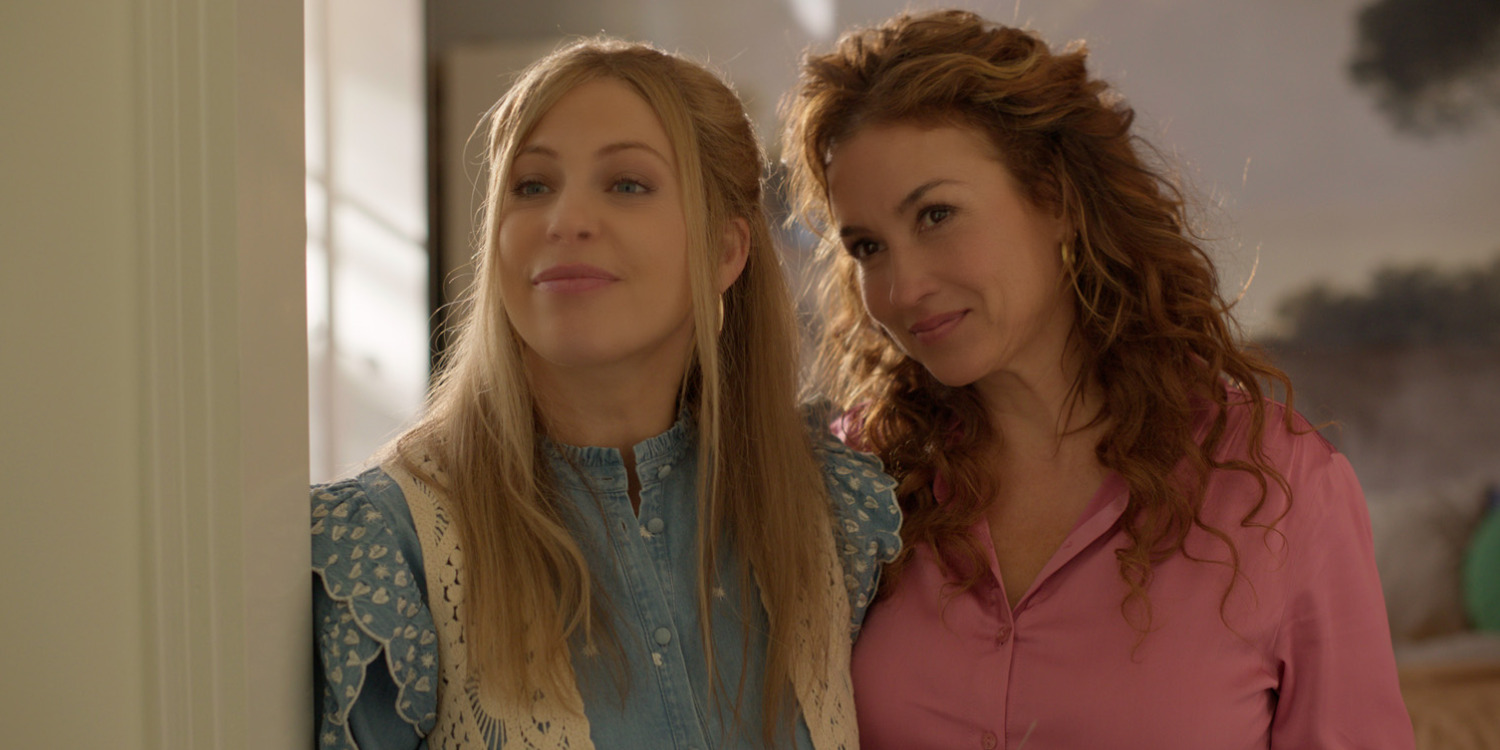 Kaj takes Teun for a car ride at night to get him to sleep while leaving Didi alone at home. During the car ride, Kaj accidentally swerves off the road, activating the emergency airbags. As a result, he has to call Kim and Roos, who are both unpleased by his behavior. The same incident pushes Kim to look into Kaj's background and involve Child Protective Services.
Kaj assumes Roos told Kim about his past online scam records, but at Samhi's ceremony finds out Anne helped Kim investigate his background. After the ceremony, Kaj continues to interact with Didi and Teun but isn't allowed to take them home with him. Regardless of Kaj's missteps, he truly does want to be a good father to Didi and her siblings. He changes his lifestyle for the kids and has a connection with them.
In the end, Roos' water breaks when she's at a park with her kids alongside Anne and Kaj. Kaj takes his best friend to the hospital, while Anne takes over Didi and Teun and rushes to inform Kim. At the hospital, Roos goes into labor with Kaj beside her. However, the doctors rush her to the operating room for a cesarian birth. When Kim arrives at the hospital, Kaj comforts her, and the pair waits for Roos' surgery to be over together. As a result, after Roos gives birth, Kim extends an olive branch to Kaj. She asks him to look over Didi and Teun for a few days while the couple settles in with the new baby. As such, Kaj becomes a part of Kim and Roos' family as a third parent to Didi, Teun, and their new baby.
Does Ilse Agree To Circumcise Her Baby?
While chaos reigns at Samhi's circumcision Ceremony after Teun accidentally gets circumcised, Ilse runs away with Samhi to set the sheep free to a farm. Throughout the film, Ilse and Sabri have trouble with effective communication. They both have their respective opinions about their son's name, which sets the course for their disagreements about his upbringing later.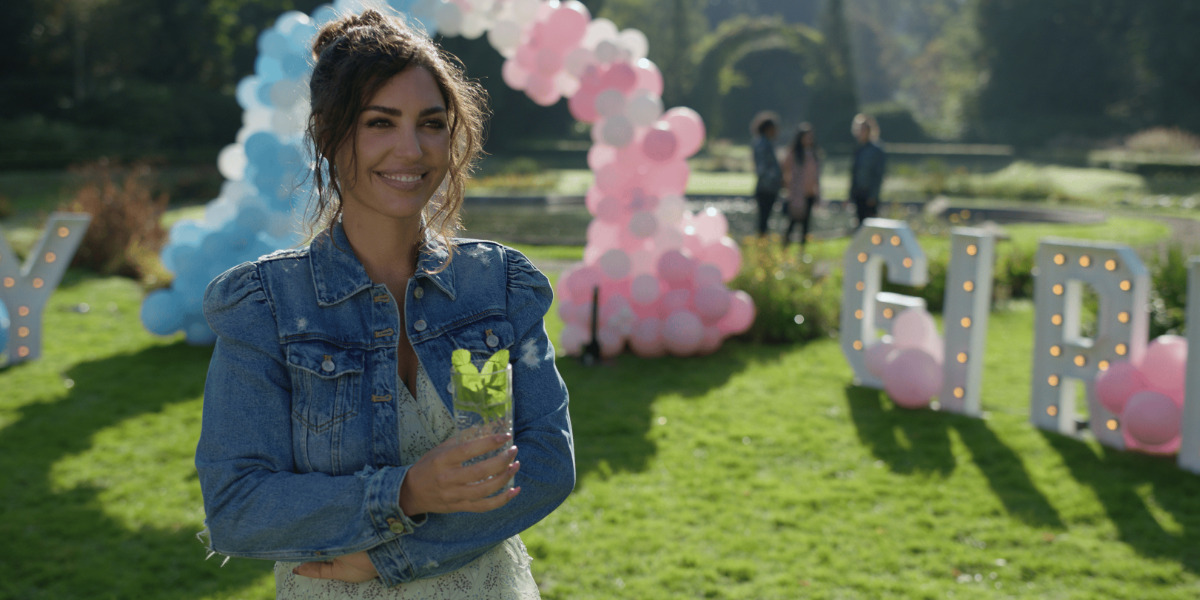 Sabri wants his son to grow up with his family's culture and traditions. Nevertheless, he isn't upfront about the specifics of the same. For instance, Ilse doesn't find out about the sheep sacrificial ceremony until she finds the animal in her bathtub. However, instead of expressing her discomfort about the animal sacrifice, Ilse wordlessly ignores the situation at hand until it's too late.
As a result, on the day of, she runs away, leaving Sabri's family feeling disrespected. As a result, all of Sabri's relatives move out of the house. Eventually, Sabri and Ilse talk about their problems, and Ilse confesses to being scared of disappointing Sabri. Due to the same, she kept her discomfort silent. In the end, Sabri and Ilse mutually agree to circumcise Samhi to keep him connected to his father's culture but draw the line at the sheep tradition to stay true to his mother's morals.
Read More: Is Netflix's The Wonder Weeks Based on a True Story?