Netflix's 'Barbecue Showdown,' AKA 'The American Barbecue Showdown,' is a cooking series dedicated to those who love barbecue. Each season of the show allows different participants to showcase just how skilled and passionate they are regarding this particular form of cooking. The recently released season 2 of the show featured many talented cooks, but it was none other than Thyron "Big T" Mathews who took home the winning prize. Naturally, his fans are eager to know what the barbecue expert is up to these days, and we are here to explore the same!
Thyron Mathews' Barbecue Showdown Journey
Based in Oelwein, Iowa, Thyron entered the Netflix show, determined to establish himself as a cooking expert, hoping to quit his day job as a Jail Warden in Iowa's Fayette County. He started well in the first challenge despite his beef being undercooked. It was not long before Thyron found his rhythm and ended up dominating the second challenge, where the participants had to use various peppers to create deliciously spicy dishes.
Thyron maintained his performance throughout the competition, yet he did have his fair share of competition. As the finale neared, his work only got better. For the fifth challenge, the cooks were asked to make food using barbeque rigs made of discarded appliances. This appealed to Thyron's country upbringing, and he easily won the competition. He partnered with Logan Sandoval for the sixth round and won the team task, much to his joy.
Continuing his winning streak for the seventh round, Thyron proceeded to the finale, where he had to face off against Logan. With everything on the line, he was ready to win the challenge by partnering with Delilah Winder. Thyron had to prepare a whole pig on an open flame for the showstopper challenge. Though a tough challenge, he ultimately won the season thanks to his proficiency in barbecue and the ability to think on his feet.
Where is Thyron Mathews Now?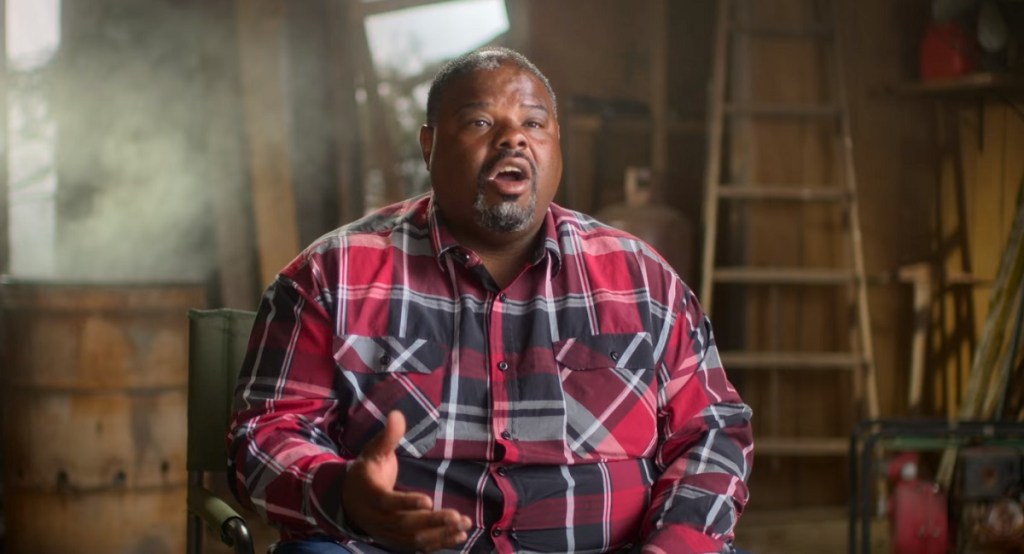 As of writing, Thyron does seem to be doing well in life, though he does not seem to be active on social media. While he has not yet confirmed whether or not he is still a warden at Fayette County Jail, he does seem to be working in the culinary field professionally. Along with two of his close friends, Thyron started T&T Barbecue.
The company offers numerous high-quality sauces and rubs to those interested in making delicious and juicy meals. Fans can also purchase the company's merchandise from the website. Thyron received $50,000 and a state-of-the-art smoking machine thanks to his victory in the Netflix show; he hopes to utilize it to further his skills and business. We wish him and his loved ones the best and hope that his culinary dreams become a reality soon in the future.