You do not need to own expensive hardware like the PS VR headset or the Oculus Rift if you want to enjoy games in virtual reality. Google's Cardboard project is one of the most cost-effective means of getting VR content right on your smartphone. There are hundreds of iPhone and Android apps and games anyone can try out provided they make their own Google Cardboard with a few basic materials or buy one from third-party retailers for a few dollars. If you have a Google Cardboard VR headset and happen to be looking for some great games to try out, we've got some recommendations for you. You can play these top VR games on iPhone or Android.
11. Lamper VR: Firefly Rescue (2015)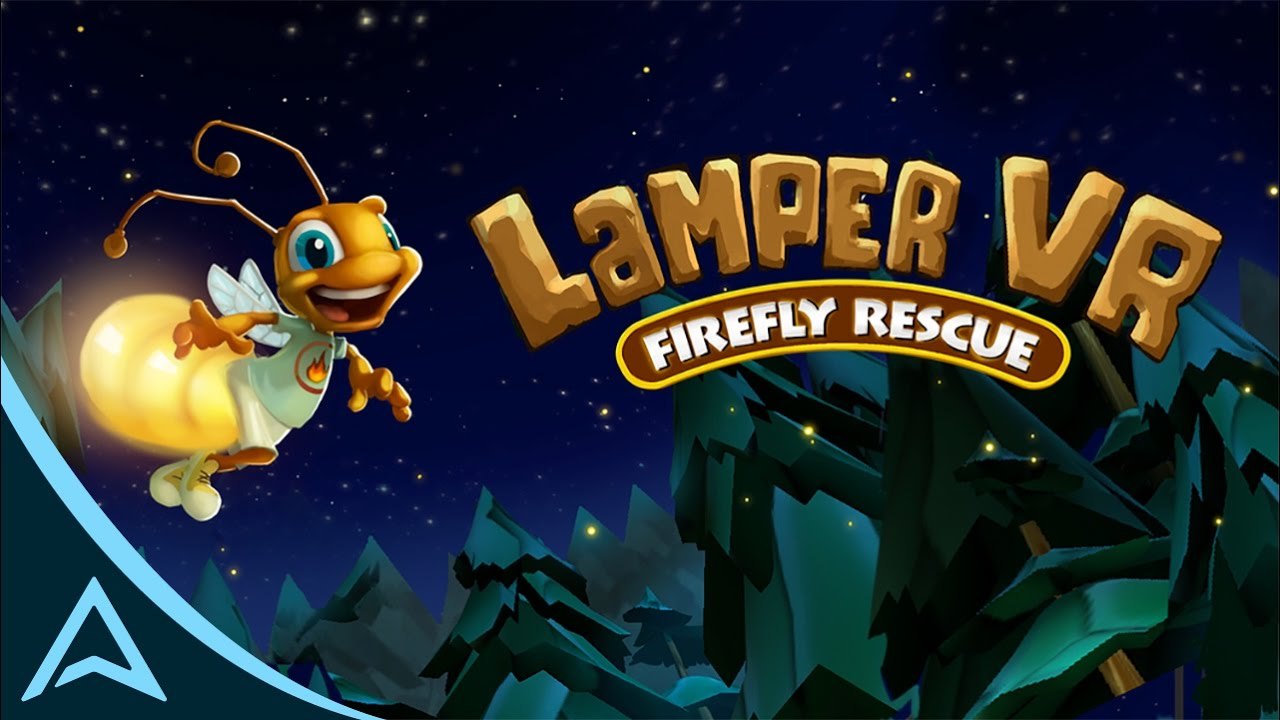 Lamper VR: Firefly Rescue is the sequel to Lamper VR: First Flight, and it's definitely one of the first games you should try out on an iPhone or Android. The beautiful graphics combined with the smooth controls make Firefly Reque one of the most polished games we have on mobile devices. You will love the immersive experience that Lamper VR has to offer with its well-designed levels that put you in the shoes of a lightning bug. Your friends have been captured in this threatening world, and it is up to you to save them using your skills. From dark caverns to beautifully designed woods, there is a lot of variance in the game worlds, and you will love how it looks in virtual reality. There are various elements that Firefly Rescue has in common with games like Mario, with a power-up system that allows you to get stronger and take on tougher foes very easily.
10. InMind (2015)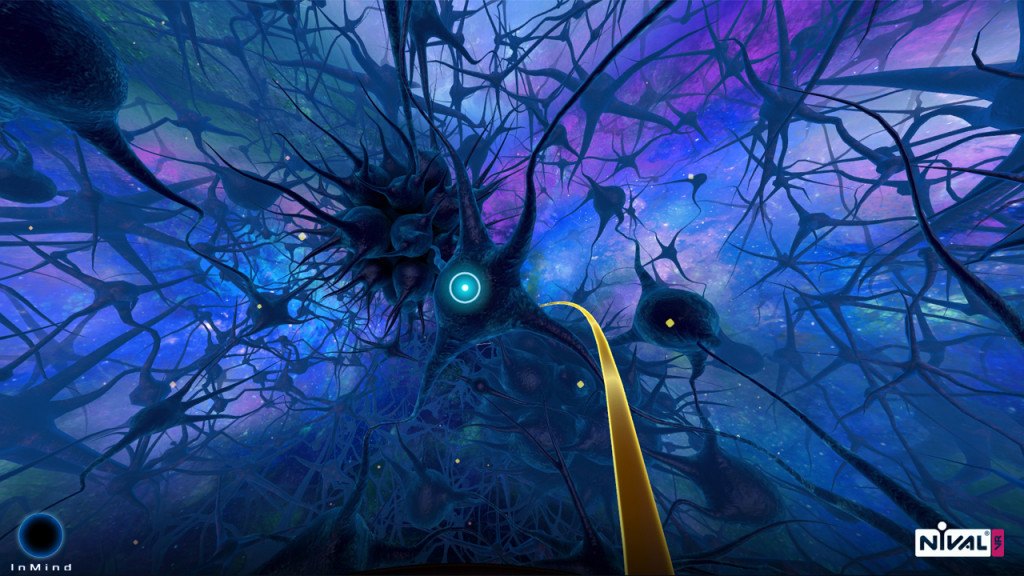 InMind is one of the first polished titles to have come out for the Google Cardboard VR headset. It is one of the few VR games that has a well fleshed out story, but the premise is quite basic. You are taken into a sci-fi world where modern medicine is capable of eliminating healthcare issues in no time. The protagonist is shrunk down, and he needs to get into the brains of patients and cure diseases. It is a very light-hearted take on the sci-fi genre, and you will love the subtle comedy that's presented from time to time. When it comes to the gameplay, there are neurons that are constantly forming, and it's up to you to destroy them as fast as possible. The controls are quite smooth, and you will have no trouble dispatching hundreds of enemies to get a really high score. Over time, the difficulty keeps scaling up, and you will have to get better at keeping up with the game's fast-paced action.
9. Deep Space Battle (2016)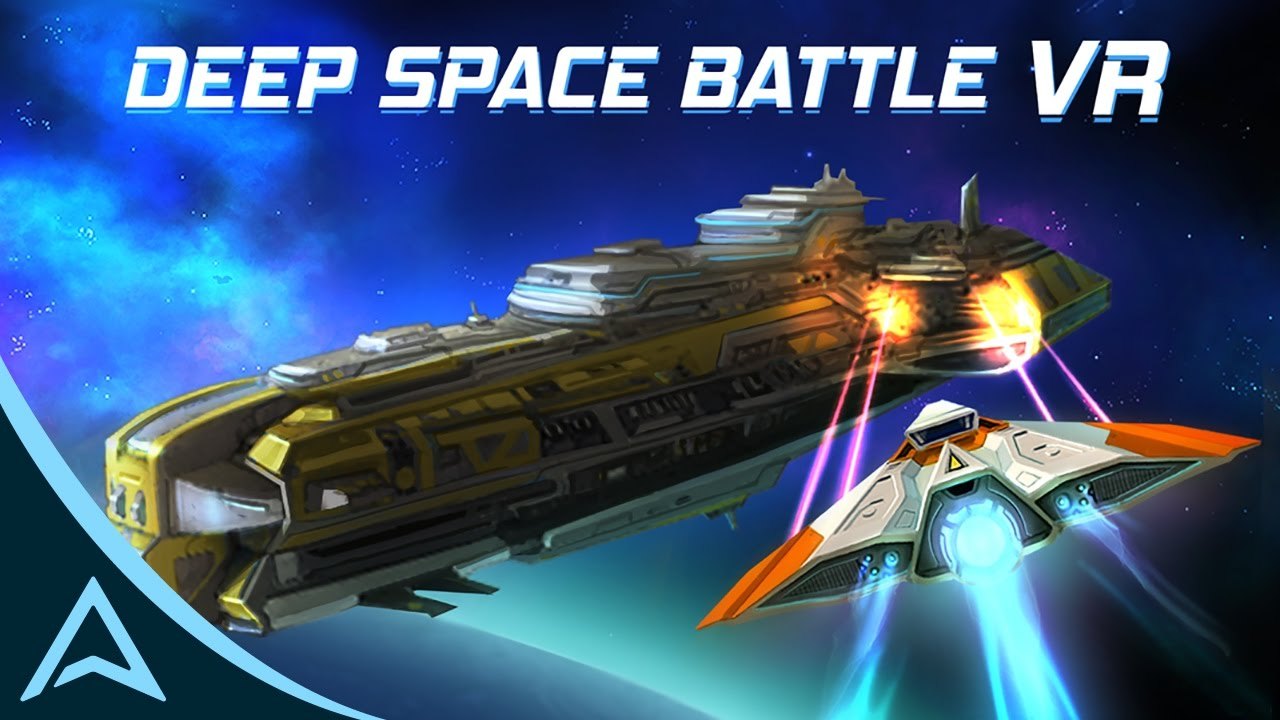 Deep Space Battle is a game any 'Star Wars' fan would love with its fast-paced VR action in fighter planes. It is one of the best space shooter games out there for phones and that fact that it supports Google Cardboard makes things even more engaging. There are hundreds of features in-game that let you customize your ships and take on enemy forces. The beautiful landscapes are richly colored, and you will love the survival gameplay elements that Deep Space Battle has to offer to fans. The replayability value is quite great, and the engaging combat will keep bringing you back for more.
8. VR Bike (2016)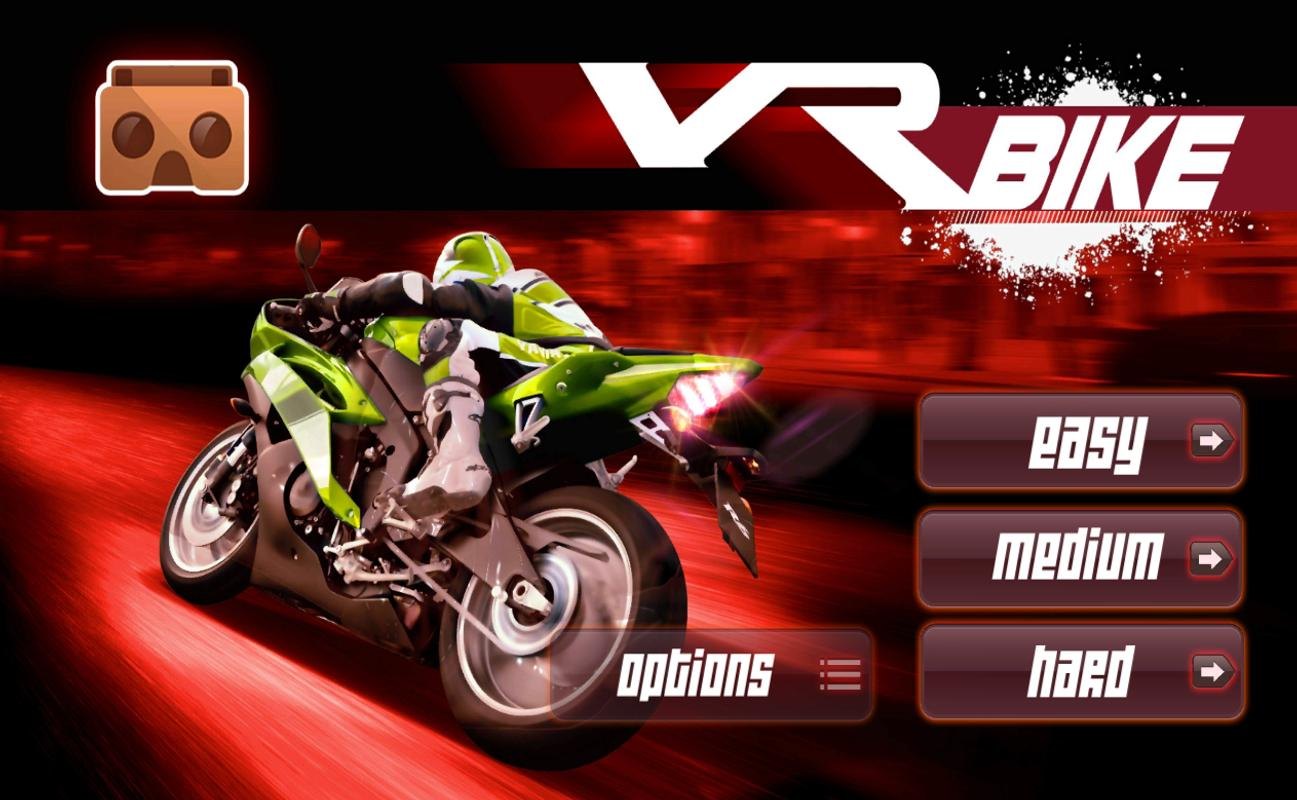 If you are looking for a racing game for your Google Cardboard virtual reality headset, VR Bike is one of the best options out there. One of the biggest issues with non-VR racing games is that they do not feel all that realistic. It's just the racetracks that keep moving with the cars being fixed in one position with minimal animations to showcase movement. VR Bike, on the other hand, offers a completely fresh take on the racing genre with amazing graphics that make you feel you're driving a racing bike yourself. The Parisian tracks look incredibly well detailed, and you will love the insane number of game modes that VR Bike offers along with varying levels of difficulty to keep things interesting for players. While it might not match up to the likes of Road Redemption or other console-grade bike racing games, VR Bike is definitely polished for a mobile game, and the added realism from using a VR headset makes the experience really engaging.
7. Caaaaardboard! (2016)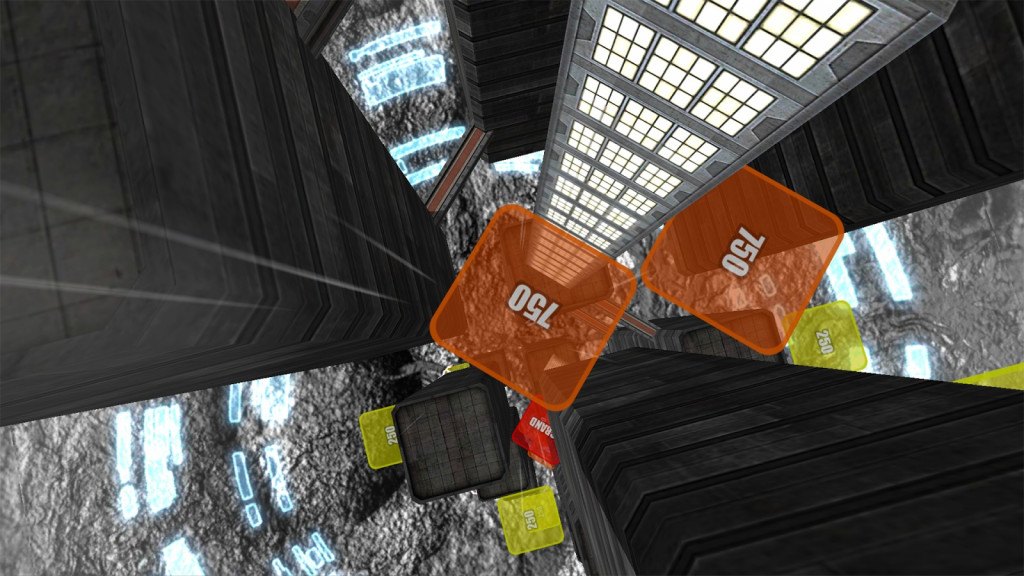 Caaaaardboard! is a very thrilling VR title for Android and iOS users where you get to jump off some of the tallest buildings in Boston while doing stunts all the way down. The more stylish your jumps are the more points you can rake up. The VR adds a touch of realism which can make the game slightly scary if you are not comfortable with heights. Graphics and sound are where Caaaaardboard! excels at, offering a great VR experience.
6. Fractal Combat X (2017)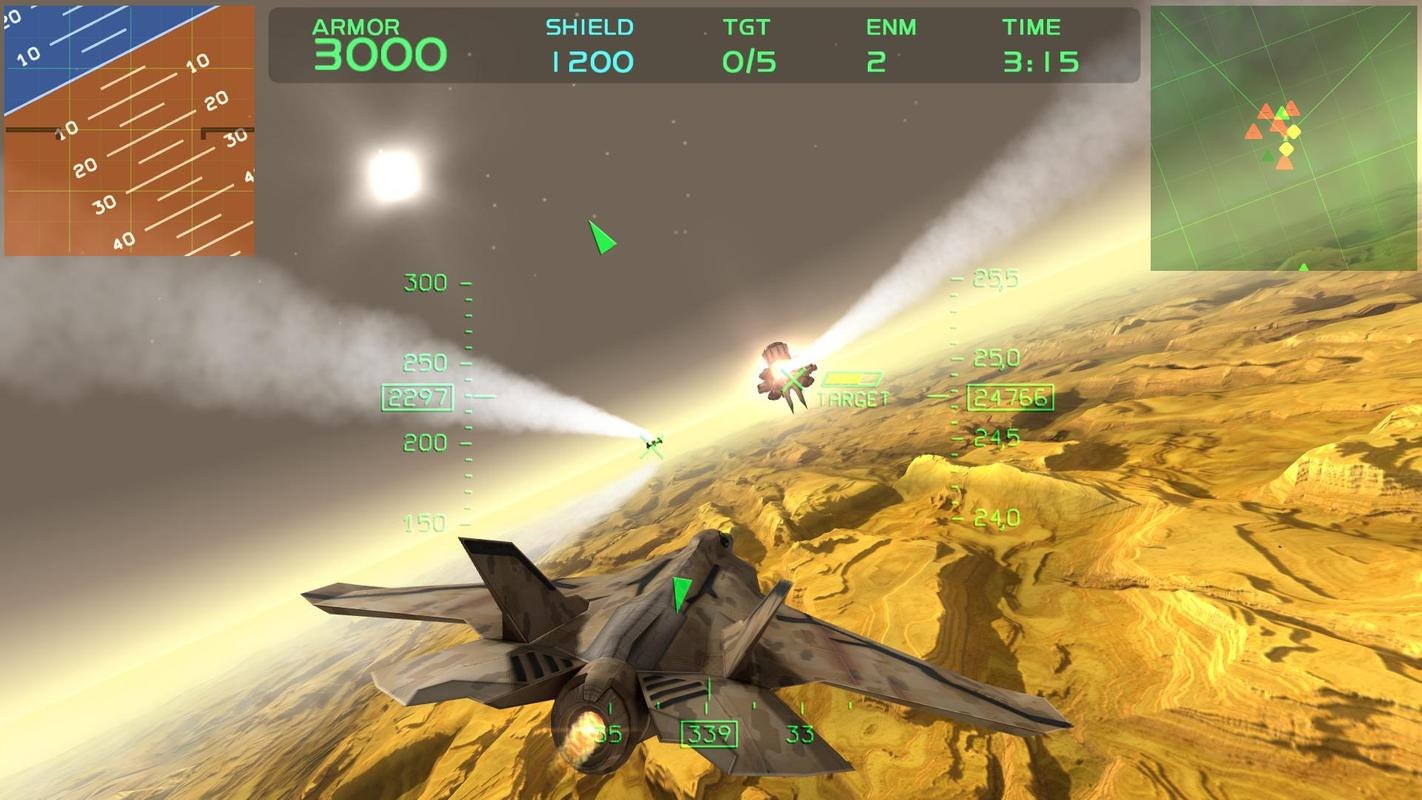 Fractal Combat X one of the best flight-based fighting games out there for mobile devices. While it does share several mechanics with Deep Space battle, which we featured earlier, Fractal Combat X structures itself differently. Instead of an endless mode, you have to clear missions to progress. It looks quite great for a mobile game, and the developers put in a lot of effort into making the package feel immersive. The realistic sounds combined with the VR implementation makes Fractal Combat X a top tier game that you definitely need to try out if you have a Google Cardboard headset. The title also supports controllers, so you can connect any compatible gaming controller or joystick to make the gameplay feel more fluid compared to motion controls.
5. Zombie Shooter (2018)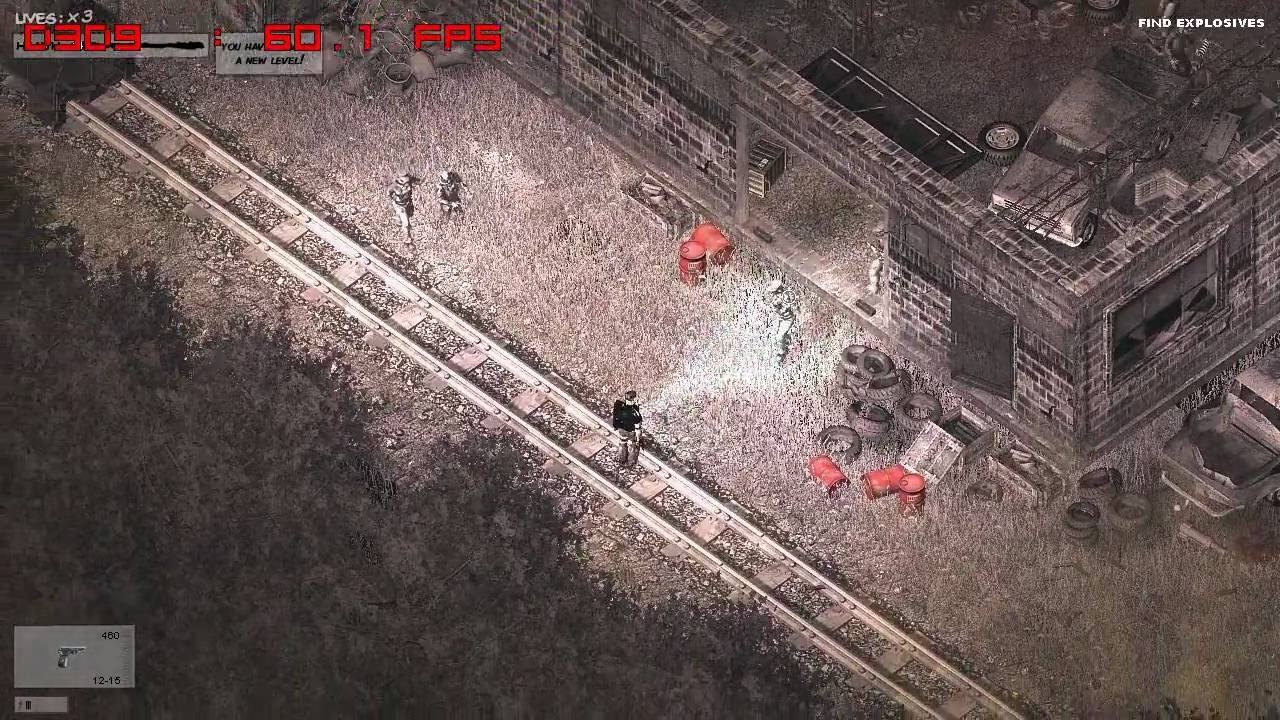 A list of VR games is incomplete without the inclusion of a zombie game. Zombie Shooter will definitely not fare well if you pit it against the likes of Resident Evil 7 for the PS4, but as a mobile game meant for the casual audience, it definitely is worth a shot. You do not need a VR controller as simply looking around will let you control your movement. All you need to do is choose the direction you want to walk towards, and the game will do the walking for you, so you can focus on shooting zombies down. The ultra-realistic graphics make the game quite spooky, and you need to be careful about your surroundings at all times as one bad move can lead to your death. The game is free to try for the first few levels before players are prompted to make an in-app purchase to unlock the rest of the campaign. You can try it out for yourself before deciding if it's worth the investment or not. As far as VR shooters are concerned, Zombie Shooter is hands down the best option out there for mobile gamers.
4. End Space VR (2018)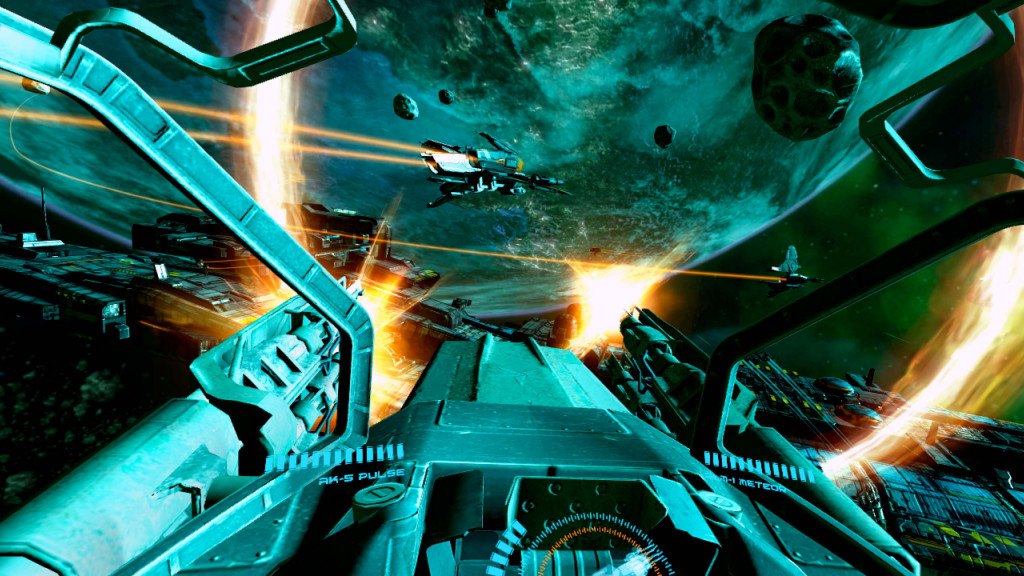 End Space is one of the most ambitious VR projects that released on not only Android and iPhone but also for PC, PS4 and Xbox One. While there are a few cut corners when it comes to the mobile port, the game still looks beautiful compared to the console and PC versions. If you do not have a controller, you can simply move your head around to navigate your spaceship in End Space, and the magnet button on your headset will trigger the fire button. There are multiple space-themed environments and a full-fledged upgrade system. The developers made good use of directional audio to add to the immersive experience of the title.
Read More: Best Survival Games For PS4/Xbox One
3. Proton Pulse (2015)
Proton Pulse is one of the most addictive titles for Android and iOS. While its graphics might not be the most impressive, it's the gameplay that makes it one of the best titles you can get your hands on. If you love old school brick breaking titles, you will definitely have a lot of fun with Proton Pulse. While the mechanics are fairly simple to get into, the rhythm of spinning the proton ball using your head and destroying enemy objects is a whole lot of fun. Motion controls quite well, and we recommend using your device's gyro instead of a controller for a better experience.
2. Corridoom VR (2015)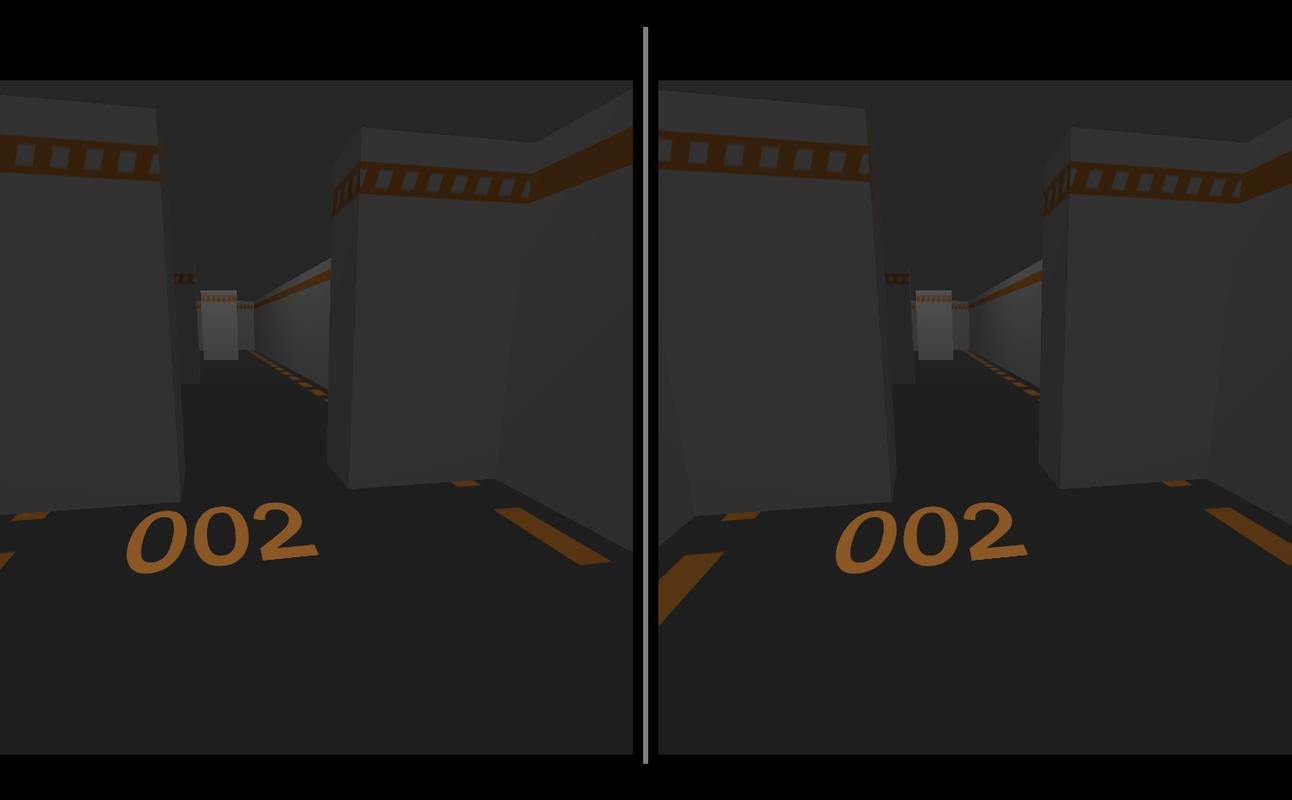 Corridoom is a fast-paced puzzle game that requires you to maneuver past obstacles in the fastest time possible. You need to have really good reflexes, and if you like games like Mirror's Edge, this is definitely a title that will appeal to you. When it comes to the graphics, it looks very simplistic with most of the focus being on technically sound gameplay. It is one of the oldest titles for Google Cardboard which means that the controls might not be as smooth as newer titles, but as a free-to-play title, it's definitely worth a shot.
Read More: Best War Games on PS4/Xbox One
1. Whispering Eons (2018)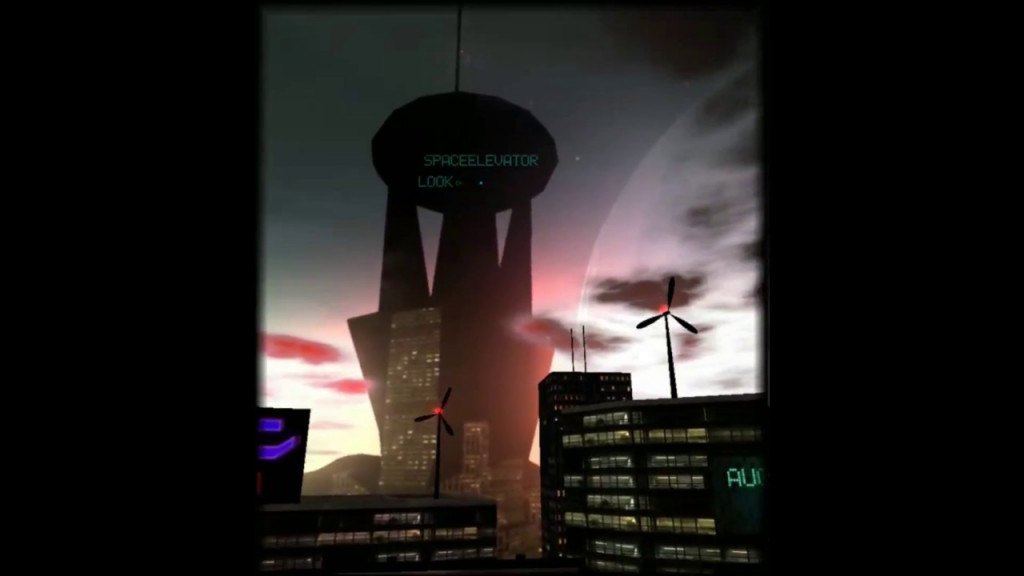 MiCk Software struck a goldmine when they pushed out their flagship VR game Alien Apartment for mobile users. The studio was praised heavily for its technical achievements when working with VR technology. They went on to make Whispering Eons, which is yet another fantastic title from the studio. Whispering Eons is compatible with Google Cardboard as well as a large selection of head-mounted displays.
In case you do not have a headset, you can play the title in plain 3D mode as well. Controller usage is also completely optional, so you do not need to invest in expensive hardware and accessories. When it comes to the campaign itself, it should take you about an hour at best to clear all of the missions. The storyline is quite interesting, and you will definitely want to replay Whispering Eons several times because of its stunning visuals and beautiful music. The setting is very reminiscent of Ready Player One and other popular cyberpunk movies and games we have seen in the past.
Read More: Best LEGO Games for Xbox One and PS4