Racing games were among the very first games to hit the VR market due to the inherent playstyle of the genre. As expected, we now have a bunch of VR games available on modern Virtual Reality consoles like the Rift and the Vive and we can only hope that there will be more to come. Hence, we decided to make a list of the best VR racing games presently available so that we all can share the hype together. The list below includes best car racing games, street racing games and racing games for kids. So without any further delay, let's get into this list starting with:
6. Assetto Corsa (2014)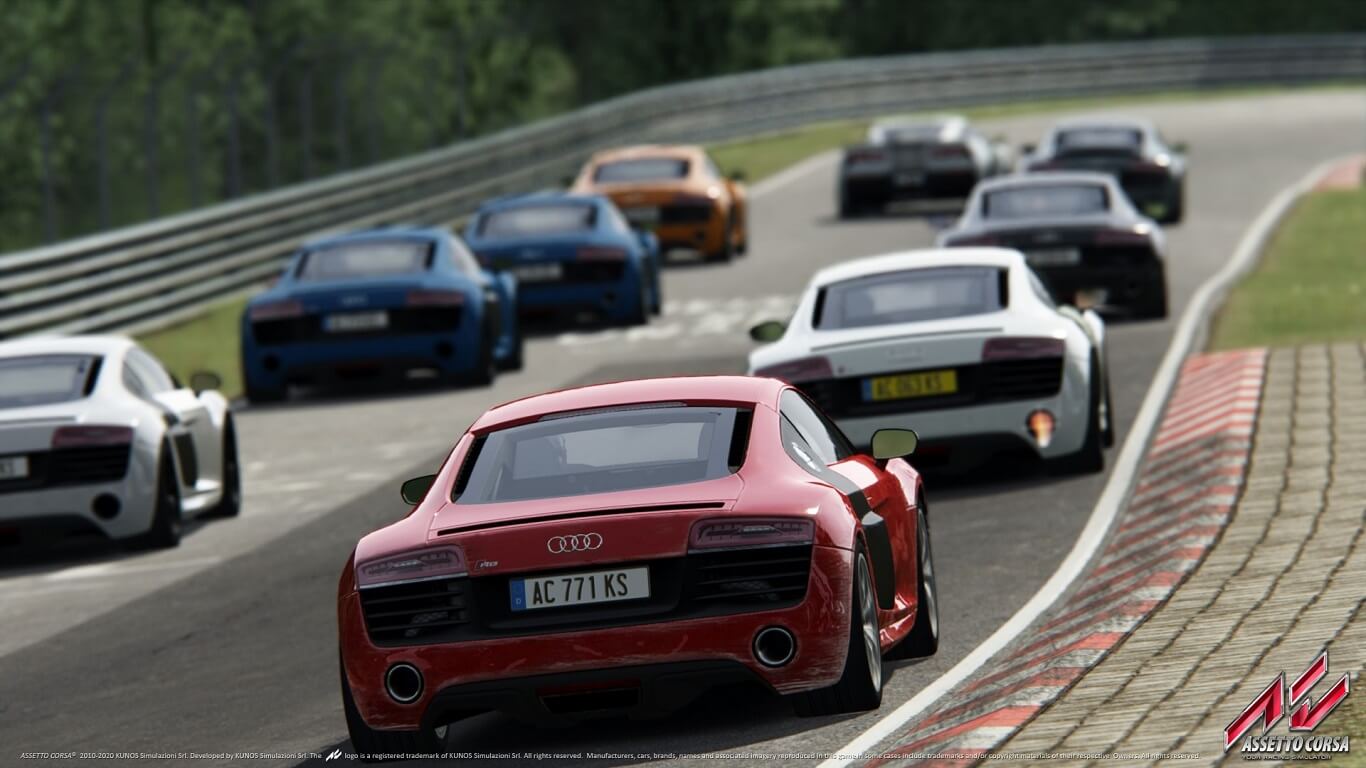 'Asssetto Corsa' is regarded as one of the best organic racing games and now you are able to experience the game on your VR devices. The game literally translates to 'Race Setup' in Italian, so you know that the guys are serious about what they are putting out for their fans. The series first left its mark in the year 2014 and has since then been releasing steady updates for it, making it one of the definitive racing games for modern consoles.
However, the game can get quite hardcore as it strives to simulate the racing experience on tracks. Therefore, don't go into this one expecting something similar to 'NFS'. There is no drifting around corners, no slipstreaming your opponents in order to get ahead, only raw horsepower to guide you on your way around the course. It uses a laser scanning technology to accurately recreate tyre mechanics on race tracks, giving rise to extreme realism. It can be played using a variety of peripherals, like a keyboard and a mouse but what we are focusing on here is the VR support. The game actually plays quite well on a VR device presently, though it was plagued with some difficulties in the beginning. It is officially compatible with HTC Vive and Oculus RIFT devices, but we are sure you can get it working on other VR devices using mods. We highly recommend you try this game out if you are looking for a realistic racing experience on your VR devices.
5. Driveclub VR (2014)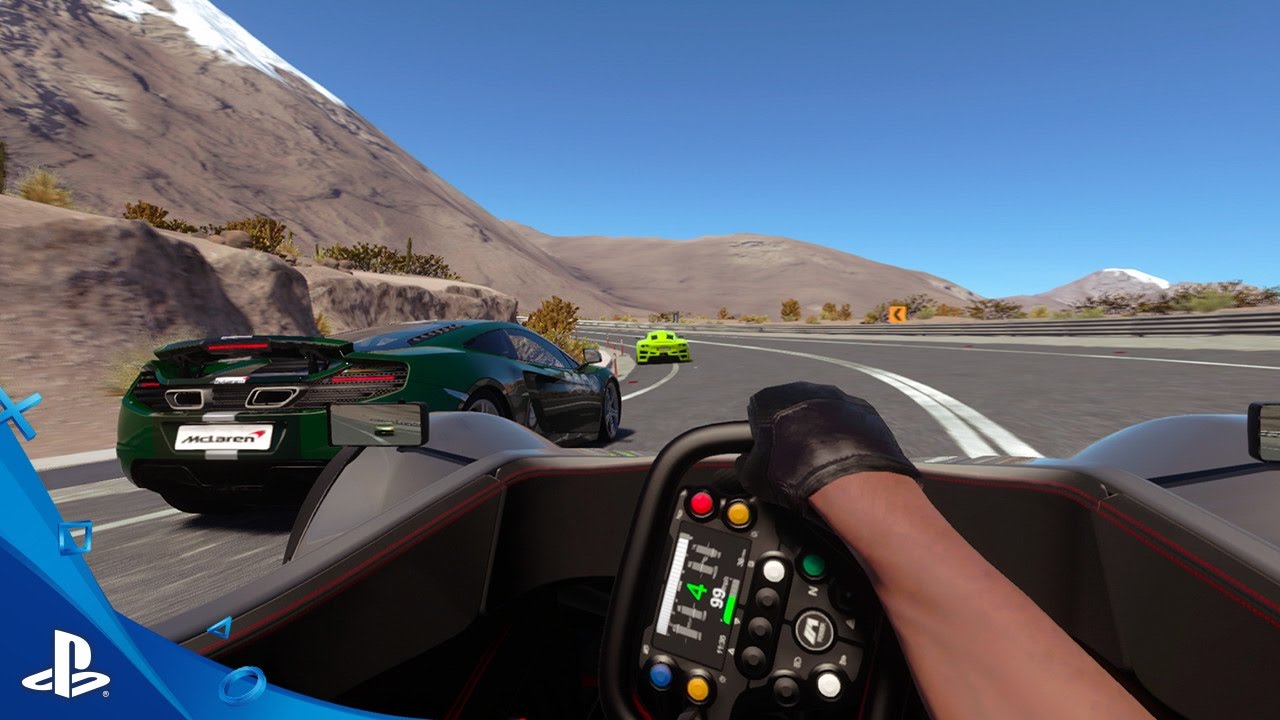 'Driveclub' is a PlayStation exclusive racing game developed by Evolution Studios and published by Sony Entertainment in the year 2014. The game allows its players to take control of realistic cars and race around various locations in the world. The tracks are all modeled after real life locations like India and Norway and are extremely detailed. This is one of the major focus points of the game. It strives to put the player in realistic environments, so much so that individual rain drops have unique physics. It behaves differently from every other raindrop on your screen and we seldom find such attention to detail in racing games. Most of them tend to focus on the physics for their vehicles, but 'Drive Club' goes one extra step and simulates the aspects of the environment as well.
The game features dynamic day and night cycle as well as climatic conditions of different locations, enhancing the overall racing experience. Another focus of the game is the 'club' aspect, where you are able to team up with your friends and create clubs. These clubs can then compete on a global level. There are various events at any given time that you can participate in and score points for your club. The top clubs are displayed on the global leaderboard and each one of your wins count towards your club's rise to the top. In addition to the club, there is a tour mode that takes you through the various locations in a linear fashion. You can definitely try this one out if you are looking for a racing game on VR devices. However, keep in mind that this is a PS4 exclusive and will only run on PSVR.
4. Dirt Rally VR (2015)
'Dirt Rally' is a brilliant off-track racing game developed and published by Codemasters in the year 2015 for Windows PC devices. The release for PS4 and Xbox One versions were held off till 2016 and versions for macOS and Linux were released in 2017. If you are familiar with the 'Dirt' series, then you will know that these guys mean serious business. 'Dirt Rally' is considered to be one of the best entries in the series that allows its fans to take their favourite cars off the track. It is extremely realistic with extensive physics going into simulating proper traction on the various surfaces you race on. Weather conditions also affect the gameplay, so make sure you have your speed on limits when going over wet surfaces.
On release, the game featured asynchronous multiplayer that kept track of the time taken by players to complete the track. You are then able to challenge your friends to the same track and they need to complete it faster than you in order to win. However, PvP multiplayer was later added, which allowed players to directly compete against each other. Initially, there were three locations that you could play on but more locations have been added later in order to support the multiplayer aspect of the gameplay. There are now 7 locations for you to choose from with over 20 licensed vehicles. The PC version also supports modding through the Steam Workshop but the game engine only holds 100 mods at a time. We highly recommend this one to you if you are looking for racing games on VR devices.
3. Gran Turismo Sport (2017)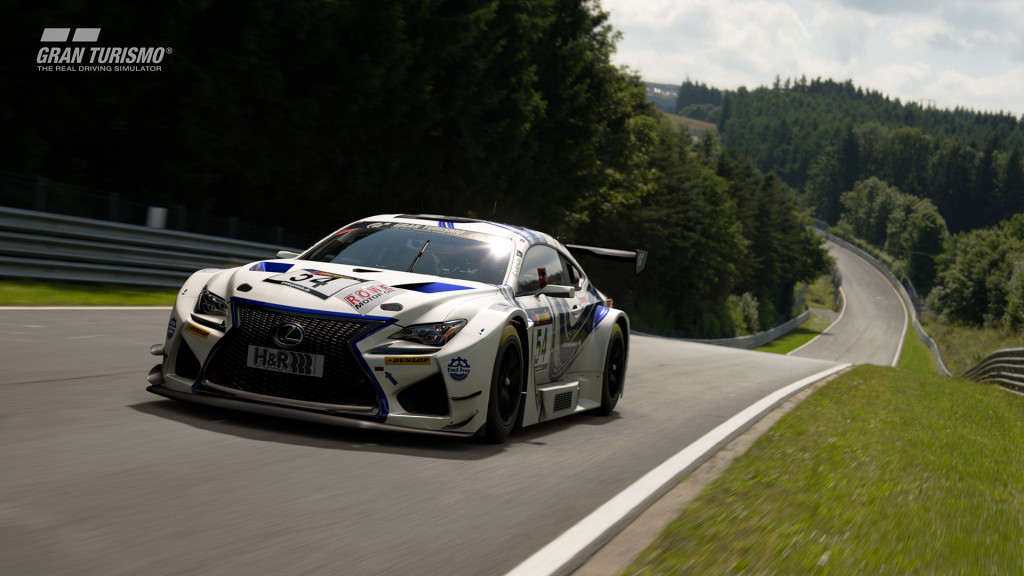 'Gran Turismo' is an extremely popular racing game developed by Polyphony Digital and published by Sony Entertainment exclusively for the 'PlayStation' devices. It is one of the longest running racing games of all time, having first made its mark in the year 1997. What started off as an indie project under Kazunori Yamauchi in the year 1993 is now one of the most popular racing games on PS consoles. It has managed to sell over 80 million units since its debut, cementing its position in the global charts. 'Gran Turismo Sport' is the latest entry in the series and for the first time, focuses on online multiplayer. It is also the first in the series that provided additional content post release in the form of cars and tracks completely free of cost.
Though there are offline game modes and races, it is evident from first glance that the experience has been modeled around online racing. Similar to the previous games in the series, there are two modes that you can choose upon launching the 'arcade mode' and the 'sports mode'. These affect the overall control of your car and how the game is played. The dynamic weather and day night cycle have been removed but players still have the option to set the time for their races. Other than these changes, it plays very similar to the previous entries like 'Gran Turismo 5' and 'Gran Turismo 6'. An additional mode called the 'VR Tour' allows players to experience the game through PSVR, enhancing the experience. Initially, the entire thing was planned to be VR supported, but later the developers decided to limit the VR experience to the 'VR Tour' mode. However, it is one of the most polished VR racing experiences and hence we highly recommend it to you if you are looking for racing games to play on VR devices.
2. iRacing (2008)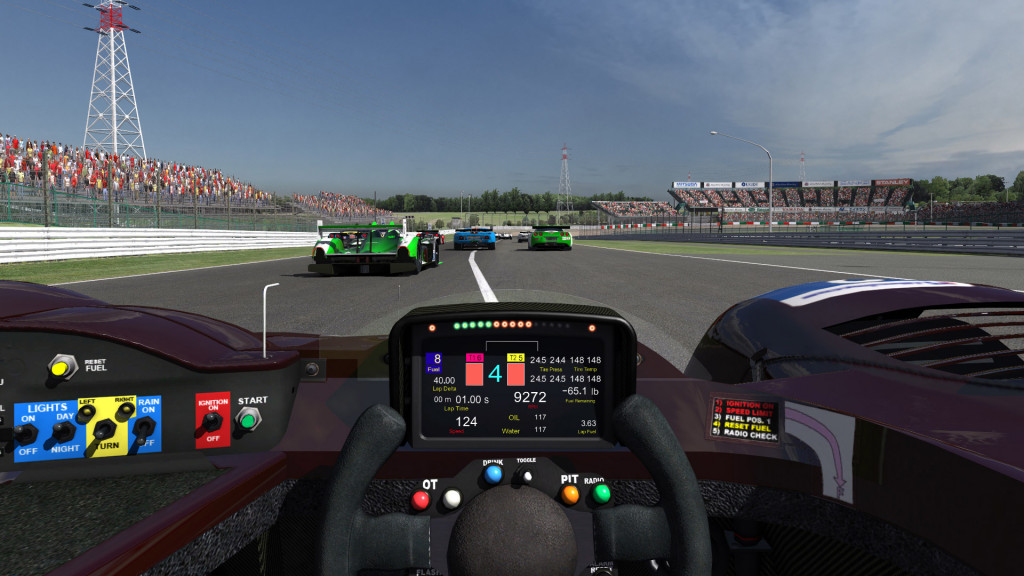 'iRacing' is by far one of the best racing experiences on VR devices. It is developed and published by iRacing.com, which started out as an online only multiplayer racing simulator back in the year 2008. It provides the player with realistic tracks, cars and events, all of which are tied to their global servers. Once you have subscribed, you are able to purchase cars and take part in events all over their servers. Since it is online only multiplayer, it is possible to take part in seasonal events that perfectly replicate real life racing events across the world. However, the subscriptions can get quite costly at times, but if you manage to put in the time and effort, then this is one of the most rewarding racing experiences out there.
Read More: Best Scary VR Games
1. Project Cars 2 (2017)
'Project Cars' is one of the most influential and ambitious racing games out there that strive to provide the most realistic and authentic racing experience on Microsoft Windows PC, PlayStation 4 and Xbox One platforms. Developed by Slightly Mad Studios and published by Bandai Namco Entertainment, the game features over 180 cars, all of them licensed. There are very few racing games out there that can boast such a diverse roster, so you know the developers have been working hard to get licenses throughout the course of development.
In addition to the cars, there are over 140 tracks to race on, spanning over 60 locations around the world. These are all laser scanned, making them carbon copies of the tracks they are modeled after. The game also features a dynamic tracking concept that changes the way the cars handle while the race is going on. It keeps track of the temperature of tarmac, skids and crashes in order to provide the player with realistic track conditions over the course of the races. This is a very unique feature that comes into play over long racing weekends and you will be able to make out the differences between the handling of your cars in the first and the last races. We highly recommend this one to you if you are looking for a racing game on your VR devices, especially because of the large selection of licensed cars.
Read More: Best PS4 VR Games