AMC's supernatural series 'Mayfair Witches' revolves around Dr. Rowan Fielding, a San Francisco-based neurosurgeon who realizes that she has supernatural powers and abilities. Intrigued by the same, Rowan sets out to find her roots with the help of her adoptive mother Elena Fielding, who is on her deathbed due to cancer. The series progresses through Rowan's efforts to deal with her astounding powers as she soon realizes that she is a part of the Mayfairs, a family based in New Orleans, infamous for their association with witches, vampires, demons, etc. Inspired by the captivating powers Rowan displays, we have dived into her startling capabilities. If you are intrigued about the same, here's everything you need to know! SPOILERS AHEAD.
Rowan Mayfair Superpowers
The first episode of the series opens a window to the superpowers of Rowan, especially during her meeting with her superior Dr. Norman Keck. When Keck confronts Rowan about her apparently selfish motives behind her desire to join Daniel Lemle's research group, she gets disturbed and hurts him. She is able to visualize the internal organs of Keck and harm them. The incident repeats when she meets Lemle to discuss her mother's inclusion in his clinical trial. Lemle gets fatally hurt and his death startles her. Rowan's superpower to inflict harm on others isn't limited to humans as she kills several crows which defecate on her car in the second episode of the series.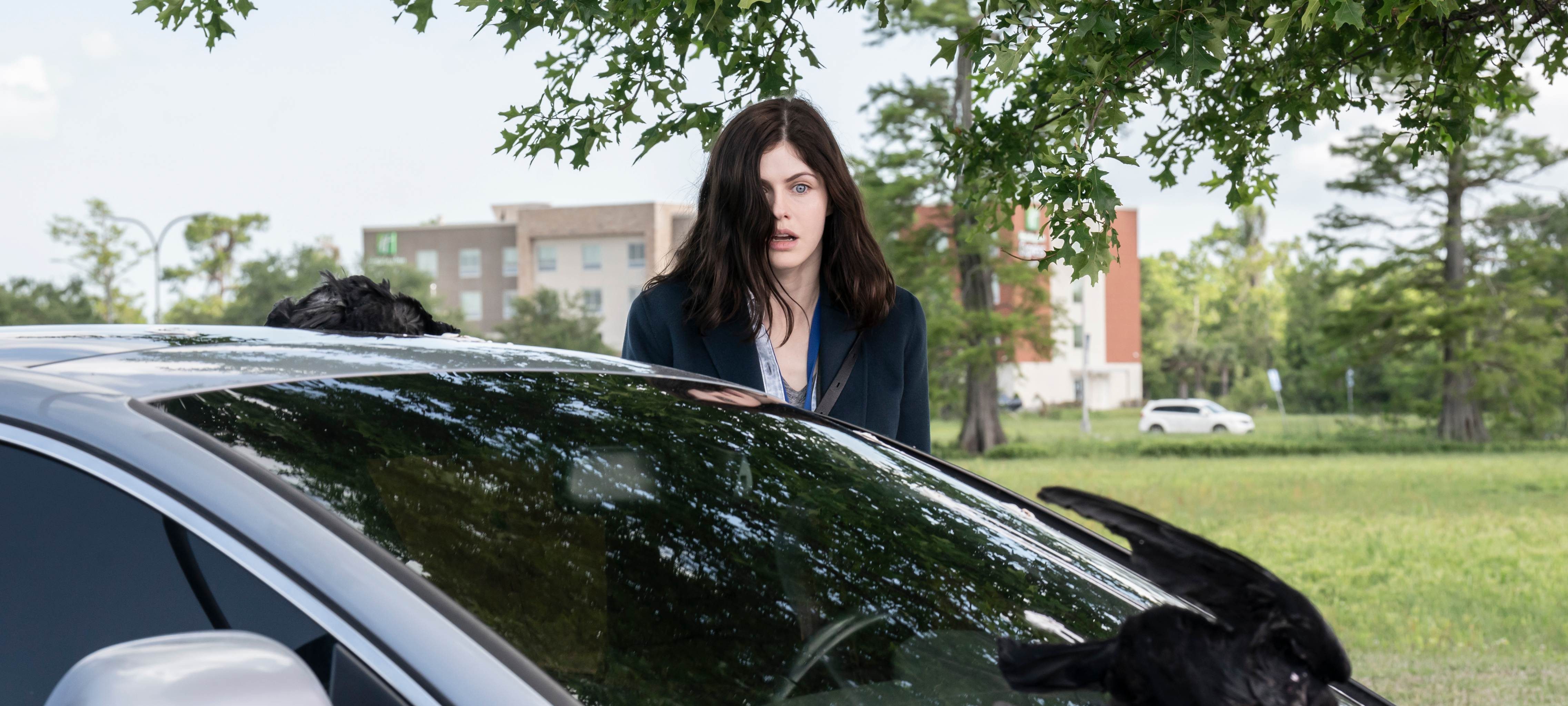 The injury Rowan unintentionally causes in Keck isn't the first time her telekinetic power work in her life. When she was a schoolgirl, she caused a cerebral hemorrhage in a fellow student who hurt her. She then unintentionally uses the same power to hurt a rapist. These two instances shocked Rowan severely, who realizes the need for finding out who she really is after experiencing the supernatural powers. "[…] she [Rowan] is given all this power and control. It was really fascinating to dive into, because this is someone who is figuring out who she is, probably for the first time, and that can be a very volatile place for a person. It just gets crazy from here," Alexandra Daddario, who plays Rowan, clarified to Variety.
Rowan's superpowers aren't also limited to causing harm. She can also use it for the betterment of her patients. "Rowan has this incredible power to hurt people if she wants, or help people if she wants, which works nicely as a doctor," Daddario added to Variety. However, it is unclear whether she will be able to use it for the good of others since she has reached New Orleans to meet her family members, who separated her from her mother and treated the latter more or less as a dead person.
Rowan may get conflicted about using her powers against the other Mayfairs who made her and her mother's lives difficult. "Is she [Rowan] going to use her power for good or bad? Is she a good person who does bad things, or a bad person who is capable of good? Is she under the delusion she is a good person who is just making bad decisions? All of it, the relationship between good and evil, is entrenched in this show and how she is going to harness these new powers," Daddario said in the same Variety interview about the arc of her character.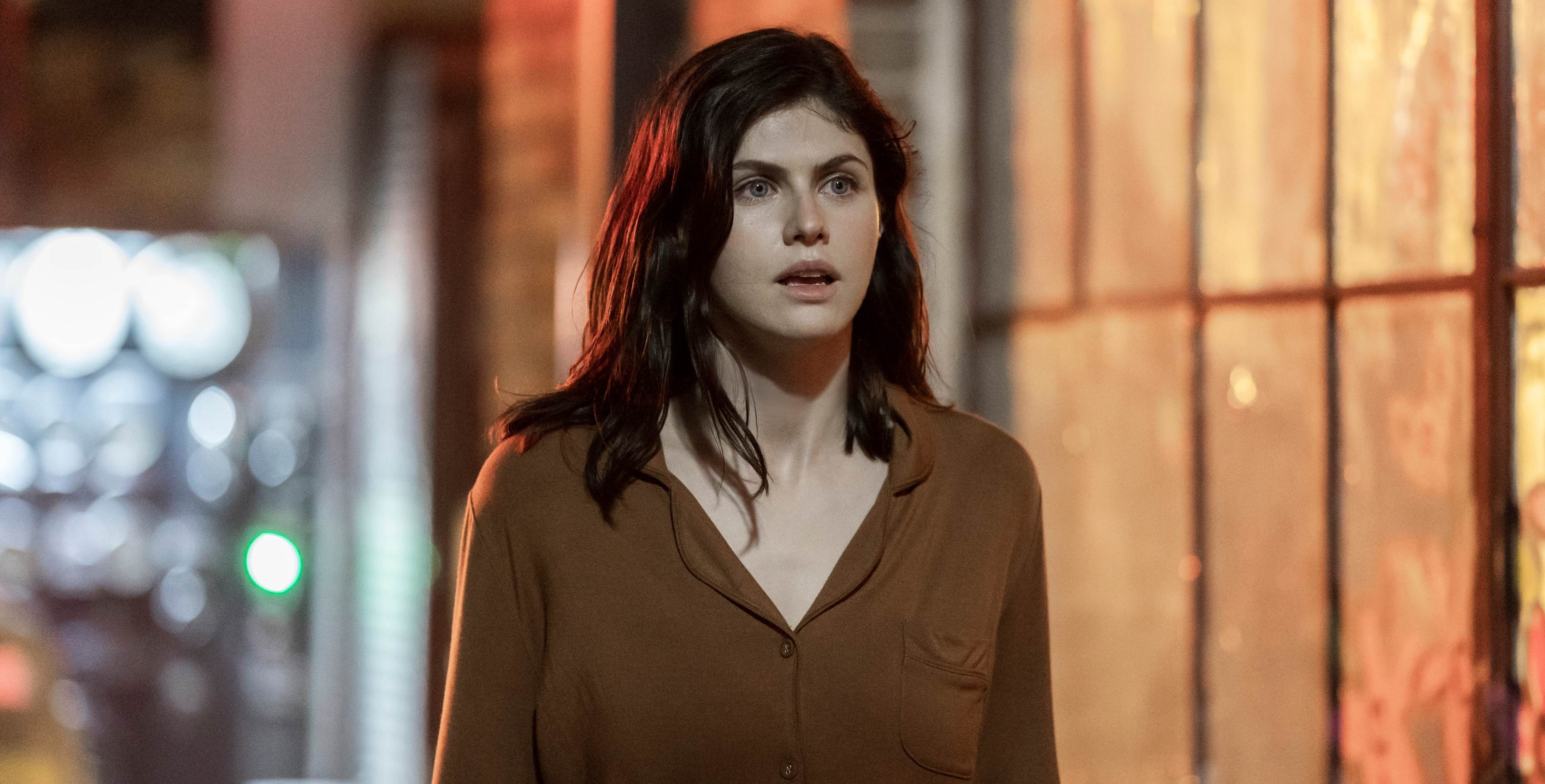 Although the series is yet to explore Rowan's superpowers in detail, Anne Rice's 'Lives of the Mayfair Witches,' the trilogy which comprises the source novels of the show, details Rowan's other superpowers. According to the novels, Rowan is efficient in conjuration, the act of commanding or summoning an element or entity. Considering that Lasher is guaranteed to play an integral part in her life, she may summon and command the mysterious entity after she learns about him in depth. She can also foresee future occurrences and happenings, which is expected to help her deal with Lasher's unrevealed motives behind their encounter.
Rowan is also expected to excel in spell casting to control and change happenings with her magical influence. Her transformation from a neurosurgeon named Rowan Fielding into the 13th Mayfair witch named Rowan Mayfair may happen once she excels in comprehending and controlling her superpowers. As the series progresses, we can expect the consequences of Rowan mastering her supernatural powers. She may turn against Cortland and his sisters for hurting and nearly killing her mother Deirdre using her powers as a witch.
If Rowan takes advantage of her powers to wrath havoc in the Mayfair family, Ciprien Grieve of Talamasca may try to stop her. Grieve is already worried about the deaths she causes and he may want to stop her from committing any more unintentional murders. If Rowan chooses to make use of her powers for exacting her vengeance on her family, we can expect her powers to clash with Grieve's as well.
Read More: Who is Rowan Fielding's Father in Mayfair Witches, Explained