Over its nineteen seasons, ABC's medical series 'Grey's Anatomy' has introduced several intriguing characters who are loved and hated by the viewers. The sixth season of the series sees the introduction of Dr. Reed Adamson, who works as a surgical resident at Seattle Grace Mercy West Hospital following the merger of Seattle Grace with Mercy West. Since her introduction, the character got on the nerves of a considerable part of the show's fandom but she didn't fail to leave an impression on the minds of the viewers. If you are intrigued about what really happened to her, here's what we can share! SPOILERS AHEAD.
What Happened to Reed Adamson?
Reed Adamson doesn't get along with her new colleagues at Seattle Grace Mercy West Hospital after the merger of two hospitals, especially with Izzie Stevens. She takes George O'Malley's cubby right after his death, infuriating not only the latter's loved ones but also the viewers. Reed doesn't hesitate to fight with her fellow doctors to treat patients. She also plays a part in the firing of April Kepner as she finds out that a patient named Cathy Becker died after April failed to check her airway during the initial exam. Reed's reputation gets affected severely when she implies to Alex Karev that she would offer him sexual favors in return for opportunities to scrub in.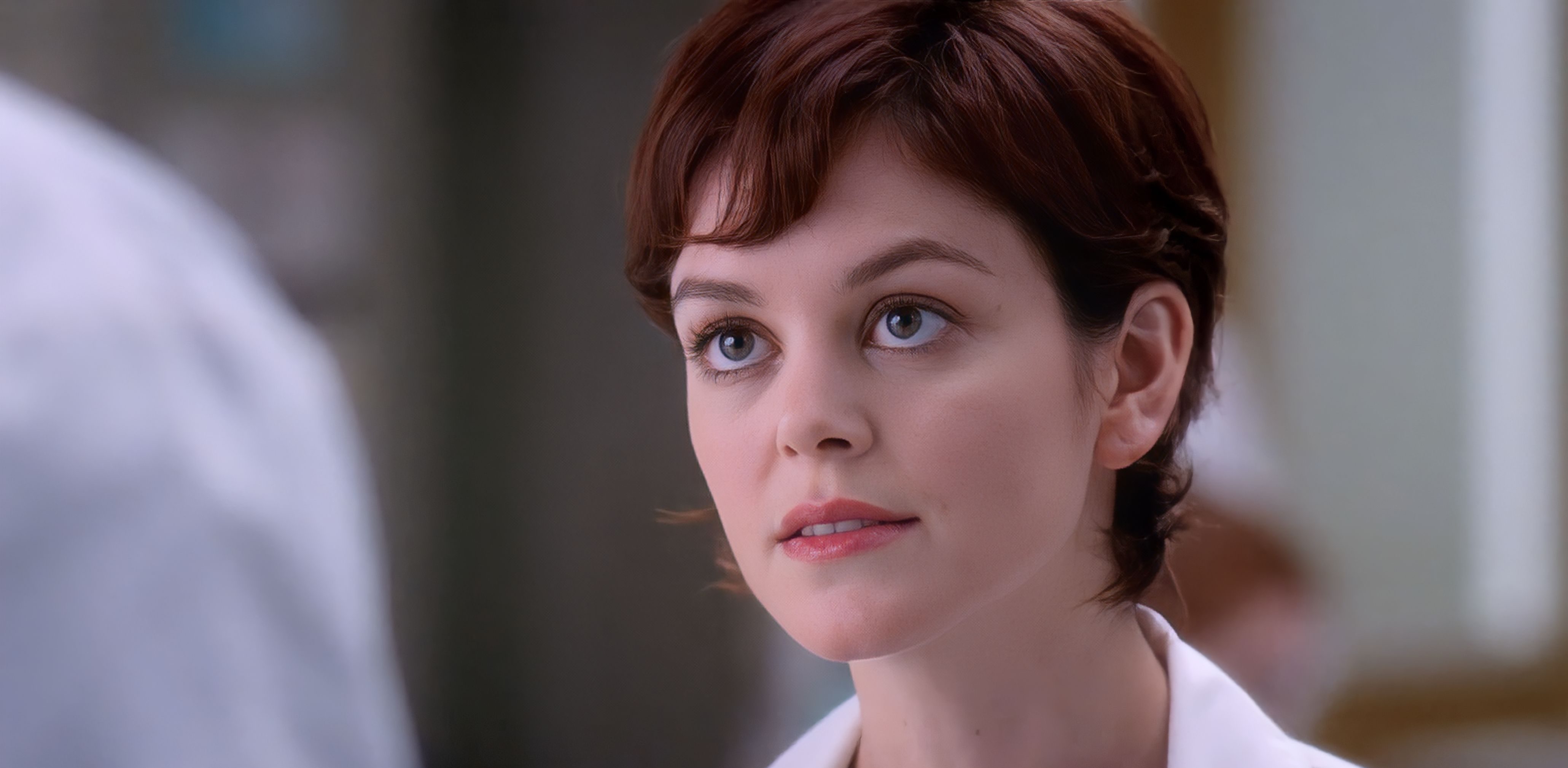 In the sixth season finale, a grieving widower named Gary Clark arrives in Seattle Grace Mercy West after his wife was taken out of life-support. He buys a gun and ammunition and leaves for the hospital to meet Derek Shepherd. Gary meets Reed near the supply closet, who is grabbing supplies to treat a patient with seizures. Gary asks Reed to direct him to Derek, only for the surgical resident to reply that she doesn't know where he is. When he asks for directions to Derek's office, she replies that he should find a nurse and ask the same instead of bothering her, who is a surgeon and not a "tour guide." Gary gets infuriated at Reed, only to shoot at her head, killing her.
Reed's death paves the way for the conclusion of Nora Zehetner's time in the show, which lasted ten episodes in the sixth season. The actress left the medical drama ahead of the seventh season and if you are wondering why her character was killed off, here's everything you need to know about the same.
Why Did Nora Zehetner Leave Grey's Anatomy?
Neither ABC nor Nora Zehetner released a statement detailing the explicit reason behind the actress' exit from 'Grey's Anatomy.' Zehetner must have exited the series since her character Reed's story arc gets concluded with the surgical resident's death. Gary Clark's killing spree at Seattle Grace Mercy West and its aftermath are an integral part of the sixth and seventh seasons of the series. Since the deaths of a few hospital employees are an unavoidable part of the narrative, series creator Shonda Rhimes and her writers must have chosen Reed to kill off. Considering that the surgical resident hasn't become a highly-significant character by the end of the sixth season, such a choice is justifiable.
In addition, Reed was one of the most hated characters of the medical drama at the time, which must have influenced the writers' decision to kill her off, paving the way for Zehetner's exit. Although the actress was informed of the conclusion of her character's arc, she wasn't told that Reed gets killed beforehand. "I knew my character arc was wrapping up, but I didn't know I was going to die as opposed to just going off in the world to another hospital. I didn't have any control over it. If I had, I would have saved a baby or something before I died instead of sleeping with Mark Sloan," Zehetner said about her exit, as per Lynette Rice's 'How to Save a Life: The Inside Story of Grey's Anatomy.'
Read More: Does Sandra Oh's Cristina Yang Come Back to Grey's Anatomy?