Justin Chambers' Alex Karev is one of the most admired characters of ABC's medical series 'Grey's Anatomy.' He serves as the Chief of Surgery at Pacific Northwest General and eventually the Head of Pediatric Surgery at Grey Sloan Memorial. Alex and Izzie Stevens' relationship is one of the most renowned storylines of the show as well. After breaking up with Izzie, Alex marries Jo Wilson, only to break up with her.
Alex reconciles with Izzie upon knowing that he is the biological father of her two kids. He moves to Kansas from Seattle so that his kids will not live without a father as he did. Alex's departure paved the way for Chambers' controversial exit. If you are curious to know why the fan-favorite cast member left the series, here's the answer!
Why Did Alex Karev Leave Grey's Anatomy?
Justin Chambers announced his departure from 'Grey's Anatomy' in January 2020, after playing Alex Karev in the medical drama for around fifteen years and sixteen seasons. The actor left the series to pursue other projects. "There's no good time to say goodbye to a show and character that's defined so much of my life for the past 15 years," Chambers said in a statement following his exit from the show. "For some time now, however, I have hoped to diversify my acting roles and career choices. And, as I turn 50 and am blessed with my remarkable, supportive wife and five wonderful children, now is that time," he added.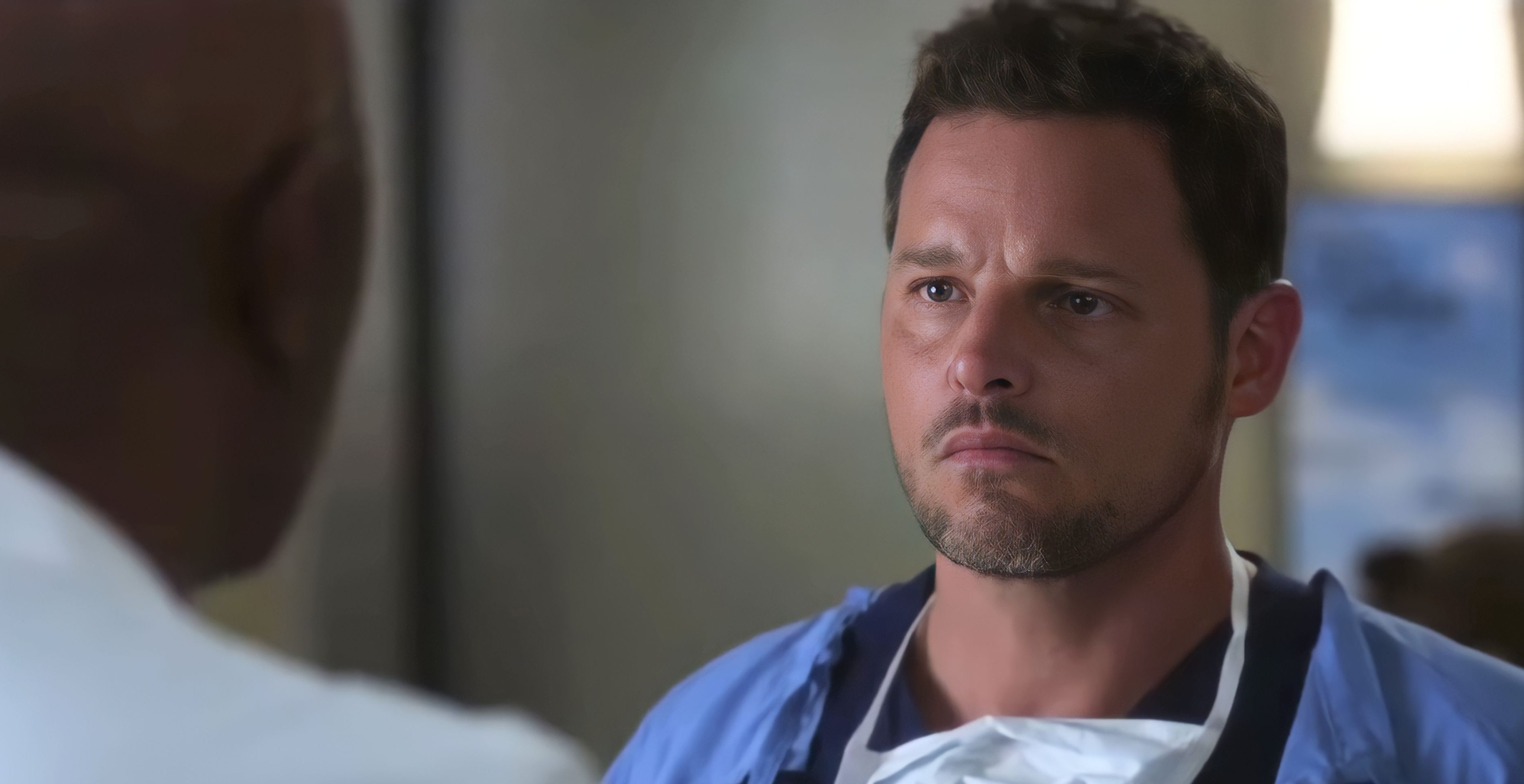 After playing Alex for fifteen years, Chambers started to feel that he need a different work environment, which paved the way for his exit. "You're in a bubble [on 'Grey's Anatomy']. You wear scrubs every day, you see pretty much the same people every day, in the same four walls, the same studios, you drive the same route to work. For me it [was] sort of a factory job for acting. You just clock in, clock out," the actor opened up about the reason behind his decision to part ways with the medical drama, as per Lynette Rice's book 'How to Save a Life: The Inside Story of Grey's Anatomy.' "Yeah, I guess it is sentimental, but it's sort of like, 'Wow, I just can't believe how fast it's gone,'" he added.
Concluding Alex's arc to facilitate Chambers' departure wasn't an easy task for showrunner Krista Vernoff. "It is nearly impossible to say goodbye to Alex Karev. That is as true for me and for all of the writers at Grey's Anatomy as it is for the fans. We have loved writing Alex. And we have loved watching Justin Chambers' nuanced portrayal of him," Vernoff shared in a statement. "We will miss him terribly. And we will always be grateful for his impact, on our show, on our hearts, on our fans, on the world," the showrunner added.
Where is Justin Chambers Now?
Justin Chambers left 'Grey's Anatomy' to portray exciting and challenging characters in new projects. He was able to fulfill his wish by playing Marlon Brando in Paramount+'s period series 'The Offer,' which revolves around the development and production of one of the most influential films of all time, 'The Godfather.' "These are very big shoes to fill. This guy [Brando] is definitely more handsome, more charming, and more talented. But I thought, 'Why not?' I had wanted to push myself and do something different. This was a whole new territory," Chambers told USA Today about playing the legendary actor in the series.
Chambers appears in four episodes of 'The Offer.' Except for the same, the actor hasn't been a part of a project since leaving 'Grey's Anatomy.' Although Chambers left the medical drama three years ago, the admirers of the actor haven't completely accepted his departure, which is evident in their wishes to see him back in the show. In February 2023, the actor stirred rumors revolving around his possible return to the medical drama by sharing an image of a coffee cup partially wrapped with a small poster featuring Meredith Grey, Miranda Bailey, and Richard Webber and a caption that reads, "A fresh cup of Greys." However, a source close to the show confirmed that Chambers' return isn't planned.
Read More: Why Did McSteamy Leave Grey's Anatomy? Where is Eric Dane Now?