Eric Dane's Mark Sloan arrives in Seattle to make amends with his best friend Derek Shepherd in ABC's medical series 'Grey's Anatomy.' Although Mark causes the end of Derek and Addison's marriage by sleeping with the latter, both of them end up working at Seattle Grace Mercy West Hospital. Due to his charm, Mark starts to get popular as "McSteamy" and he eventually falls in love with Lexie Grey. Mark and Lexie die after a plane crash, paving the way for Dane's exit from the series. If you are curious to know more about the celebrated actor's departure from the medical drama, here's what we can share!
Why Did Dr. Mark "McSteamy" Sloan Leave Grey's Anatomy?
Eric Dane left 'Grey's Anatomy' to join the main cast of TNT's post-apocalyptic series 'The Last Ship.' "Grey's Anatomy is a world — it's not about any one individual actor and the storylines were sort of…you know, heading in different directions. So it was an opportunity for me to go and I was interested in something different," Dane told EW. "I loved doing Grey's Anatomy. I would have done it until the final episode, but this ['The Last Ship'] was something I couldn't pass up," the actor added. Dane decided to leave the medical drama after discussing the same extensively with the show's creator Shonda Rhimes.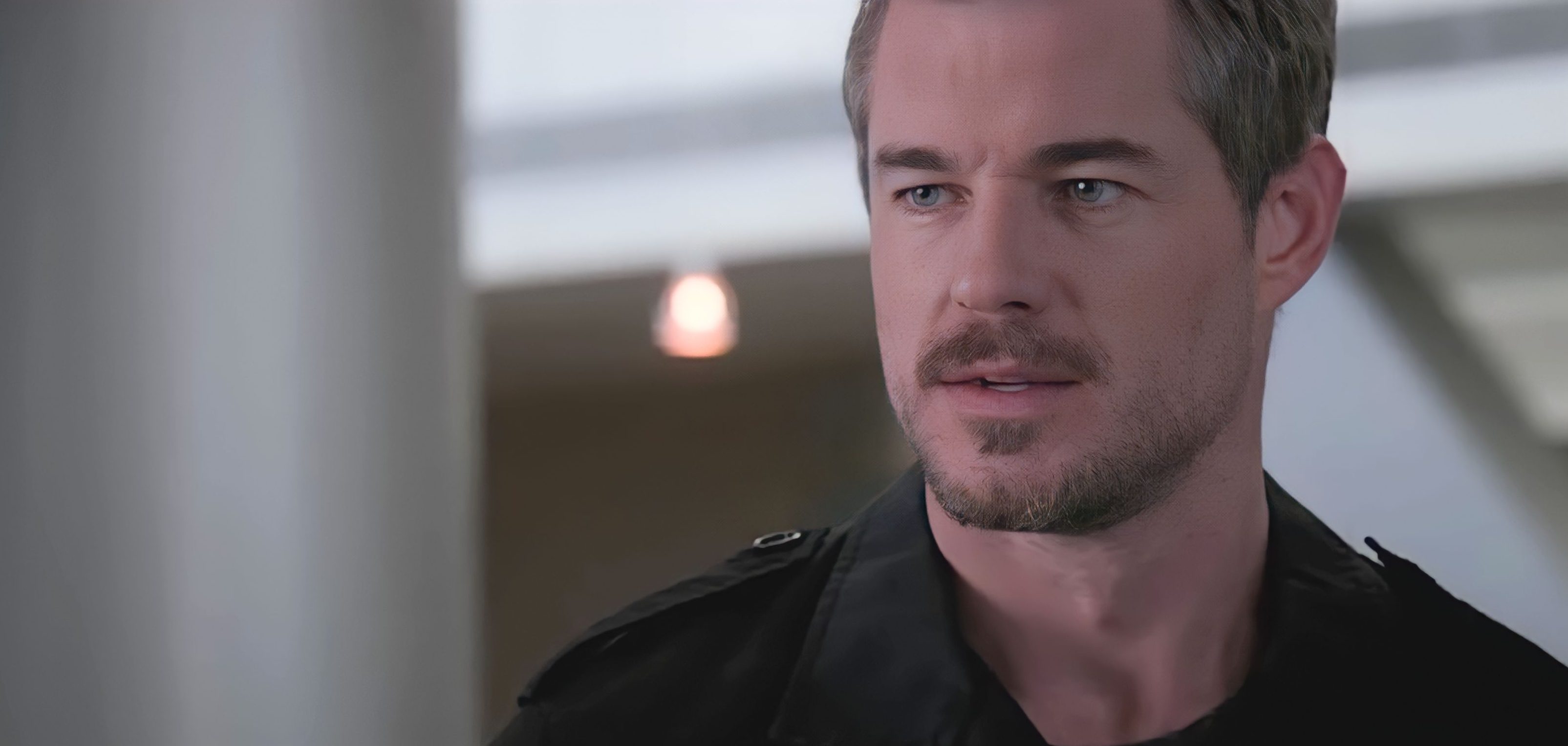 "[Dane] did not come to this decision lightly, but after much consideration and conversations, he and I have decided that this is the right time for his storyline to end," Rhimes said about the actor's exit, as per TVLine. "We're a big family here at Grey's with a long history together and Eric will always remain an important part of our family," the creator added. After finalizing Dane's exit, Rhimes conceived his character Mark's death. "I fought it [Mark's death] and I debated it and tossed and turned about it but in the end, I had to do what was right for the integrity of the character… So Mark dies. And he and Lexie get to be together in a way. Their love remains true," Rhimes shared in a blog post.
After leaving the medical drama, Dane expressed his gratitude towards Rhimes and his colleagues at the show. "I am extremely grateful to everyone at Grey's, ABC, and Shondaland for the experience and memories I have had over the course of this run. It has been wonderful to work alongside and learn from a creative force such as Shonda Rhimes," he told TVLine.
Where is Eric Dane Now?
After leaving 'Grey's Anatomy,' Eric Dane joined the cast of 'The Last Ship' to play Tom Chandler, the former commanding officer of USS Nathan James and an instructor at the United States Naval Academy. The actor appears in fifty-six episodes of the series in five seasons. He also plays Carter in 'The Fixer.' The actor's most acclaimed performance after leaving the medical drama is in HBO's teen series 'Euphoria.' Dane plays Cal Jacobs, the father of Nathaniel "Nate" Jacobs. His other credits after leaving the medical drama include Officer T.C. Kirschner in 'Wireless,' Detective James Doyle in 'Grey Lady,' Mitch Bianci in 'The Ravine,' Duke in 'Redeeming Love,' Eddie in 'American Carnage,' Governor Richard Jeffs in 'Little Dixie,' etc.
Dane is also a cast member of several upcoming productions such as Sydney Sweeney-starrer 'Americana,' Odeya Rush-starrer 'Dangerous Waters,' 'Borderline,' etc. In 2021, Dane returned to 'Grey's Anatomy' in a guest capacity to reprise his character Mark Sloan. "It was like I'd never left [the show]. It was a great day at the beach. It was great to see some of the familiar faces and same crew members, and we didn't skip a beat. I love those people. I spent a significant portion of my life with those people, I'd do just about anything for them," Dane told Deadline about his return to the medical drama.
Read More: Is Jackson Avery Dead? Why Did Jesse Williams Leave Grey's Anatomy?