The shooting of the eleventh season of Hallmark Channel's Western series 'When Calls the Heart' has begun in Langley, a city located in the Metro Vancouver Regional District in British Columbia. MacInnes Farms in Langley serves as the principal location of the season. The property stands in for the fictional town of Hope Valley, the major setting of the series, similar to the previous seasons of the show.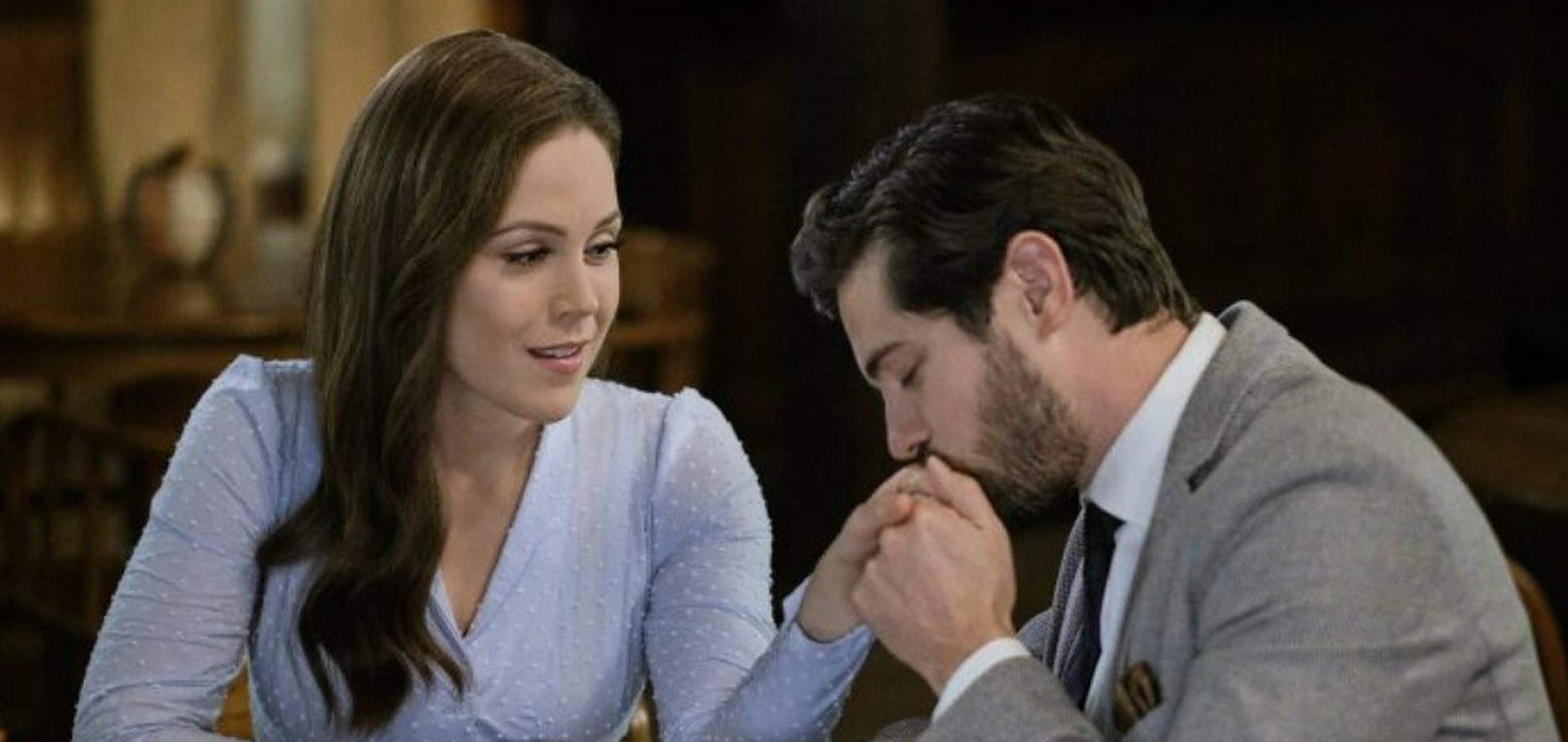 The production of the series, which is based in Burnaby, usually makes use of the Jamestown set on the farm for filming. The production has received a SAG-AFTRA interim agreement to shoot the season irrespective of the ongoing strike. The filming of the season is expected to last until November 7, 2023.
Although Langley is not as popular as Vancouver and Toronto as a filming location, the city has hosted several famed productions for shooting over the years. 'Supernatural,' 'Riverdale,' 'The Vampire Diaries,' 'Nancy Drew,' 'Supergirl,' 'Snowpiercer,' and 'Chilling Adventures of Sabrina' are only some of the popular projects filmed in the city.
Hallmark Channel renewed the series for the eleventh season even before the premiere of the tenth round. "[…] I'm so thrilled, proud, and grateful to Hallmark that the show has been renewed for Season 11. We have so many more stories to tell. With our amazing cast, crew, and brilliant writers, there will be no shortage of romance and new adventures for the residents of Hope Valley! Having the Hearties continue this journey with us has meant the world and we are thrilled to share what's in store these next two seasons!" Erin Krakow, who plays the protagonist Elizabeth Thatcher Thornton and serves as an executive producer, said in a statement.
"When Calls the Heart has continued to be a standout amongst our Hallmark catalogue and we're thrilled that we're able to bring more stories of faith and community to the homes of millions of viewers. The uplifting nature of the show paired with the love and positivity in the storytelling makes for a very heartwarming television experience and it's only going to get bigger and better in Season 11," Lisa Hamilton Daly, Hallmark EVP of Programming, added.
Lindsay Sturman, who served as a co-executive producer of 'Supergirl' and 'Teen Wolf,' joined the series ahead of the tenth season as the showrunner. Sturman is at the helm of the eleventh season as well. In addition to Krakow, Jack Wagner (Bill Avery), Pascale Hutton (Rosemary LeVeaux Coulter), Kavan Smith (Leland Coulter), Kevin McGarry (Nathan Grant), Chris McNally (Lucas Bouchard), Paul Greene (Carson Shepherd), Andrea Brooks (Faith Carter), and Martin Cummins (Henry Gowen) may feature in the upcoming round of the family drama.
Read More: Shows Like When Calls the Heart