Even though the world doesn't depend on superheroes as in the old says, things were quite different when DC first launched Superman. The superhero with alien roots went on to become one of the most popular icons of American national pride as well as a symbol the U.S. led globalization. Superman's publication can be considered as one of the greatest watershed moments in the 20th-century entertainment. Any superhero character which released after that carried shades of Superman stereotype behind their masks and gowns. What becomes unmistakable is the fact that since then, Superman has become the prototype of all superheroes who have ever existed, providing the basic structure for others to build on.
It must be noted here that our Kryptonian superhero is not the only member of the family to have landed on Earth. His elder cousin Kara Zor-El also managed to find her way to the planet across the universe, albeit 24 years later. Taking up the civilian name Carl Danvers, Kara becomes the guardian angel of National City, protecting it from both local and extraterrestrial threats. The story of 'Supergirl' has never been given enough representation in either films or TV shows, and thus when CW announced its plans to make a standalone series on the Kryptonian superhero, there was quite a buzz surrounding the project. 'Supergirl' starring Melissa Benoist in the titular role became one of the most popular superhero shows in recent years. So, without further ado, here is the list of best TV series similar to 'Supergirl' that are our recommendations. You can watch several of these TV shows like 'Supergirl' on Netflix, Hulu or Amazon Prime.
8. The Flash (2014 -)
The 2014 CW series 'The Flash' centers on the fan-favorite CSI officer-cum-speedster Barry Allen, who has developed tremendous speed after a science experiment by his mentor, Harrison Wells goes haywire. Barry takes us on a mesmerizing journey through the lives of certain extremely lovable characters and the trepidation they face in trying to keep Central City safe from the hands of meta-humans that threaten the lives of the city dwellers.
Barry has also got the support of Cisco, Caitlin, Iris, and his adoptive father Joe in his mission to keep Central City safe. If 'The Flash' was just about Barry and his superpower extravaganza, the show would've fallen flat on its face. It is the warm relationships which the characters share with each other that makes 'The Flash' an endearing show for us. Friendships, love, and family get as much importance in 'The Flash' as does Barry's tremendous feats using his time-defying speed.
Read More: TV Shows Like Teen Wolf
7. Arrow (2012 – )
The CW kick-started its legendary journey through the superhero universe with 'Arrow' in 2012. Billionaire Oliver Queen is the central character of the series which features the double like of Oliver as a suave businessman by the day and a stealthy yet fierce vigilante by the night. Armed with superhuman precision when it comes to wielding his bow and arrow, Oliver becomes a threat to anybody who steps on the wrong side of the law.
The casting of Stephen Amell as the leading character is an inspired one, to say the least. He fits into the entire persona of Oliver Queen like a duck takes to water and pulls off the series almost single-handedly. Of course, he also has a team of friends akin to Barry who support him in his endeavors as the Arrow. The series has given birth to an entire collection of CW shows which have now been put under a single umbrella called the 'Arrowverse.'
Read More: TV Shows Like Arrow
6. Vixen (2015 – 2016)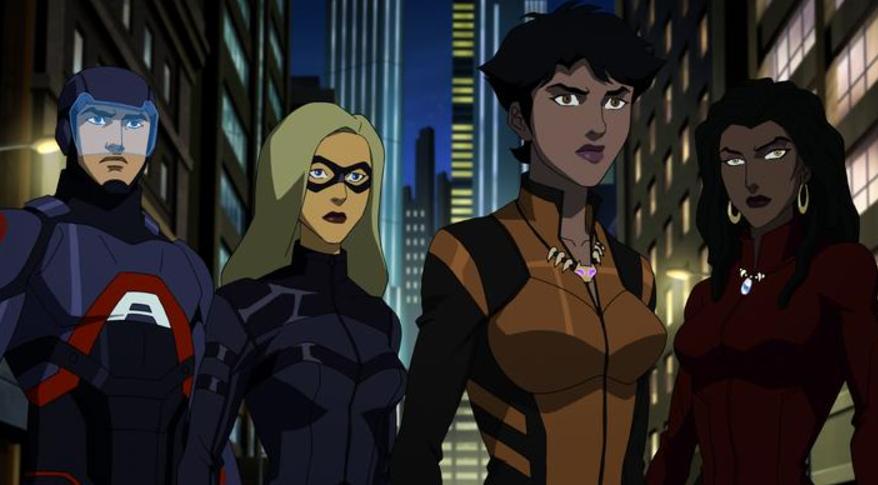 'Vixen' is also a part of the 'Arrowverse,' but is the shortest running and the only animated show in the shared universe. The plot follows Mari McCabe who inherits animal powers from her family by getting her hands on a magical object called the Tantu Totem. The potential of an animated series is limitless because here the budget is hardly a factor while imagining scenes to be put onscreen. However, one can presume that this being an animated show, a certain section of the adult audience, who devoted themselves to 'The Flash' and 'Arrow,' never got hooked on to 'Vixen' in the same way. Critical response was never an issue for the series, but a declining viewership led to its cancellation after the second season.
5. Legends of Tomorrow (2016 – )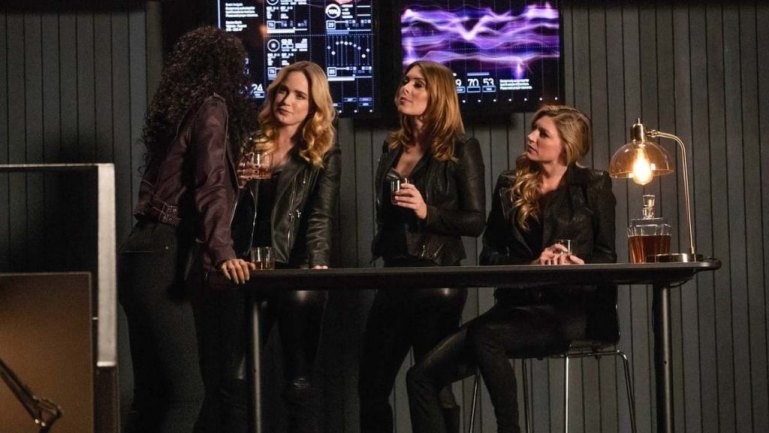 No other show in the 'Arrowverse' deals with as complex issues and has as much fun doing it as 'Legends of Tomorrow'. This is a show which is extravagant in its approach, sometimes hilariously funny, and sometimes too self-aware to take itself seriously. The story mainly centers around a group of superheroes whose job is to protect time as it is and not let any negative influences hinder the flow of time.
Interestingly, this was originally the job of an organization called the Time Masters, but when they started backing a rogue member of their team, our eponymous heroes had to take matters into their own hands. Many viewers have called 'Legends of Tomorrow' among the best superhero shows ever because of the fine blend of special effects, action, comedy, and drama to generate a hybrid viewing experience.
Read More: TV Shows Like Legends of Tomorrow
4. Constantine (2014 – 2015)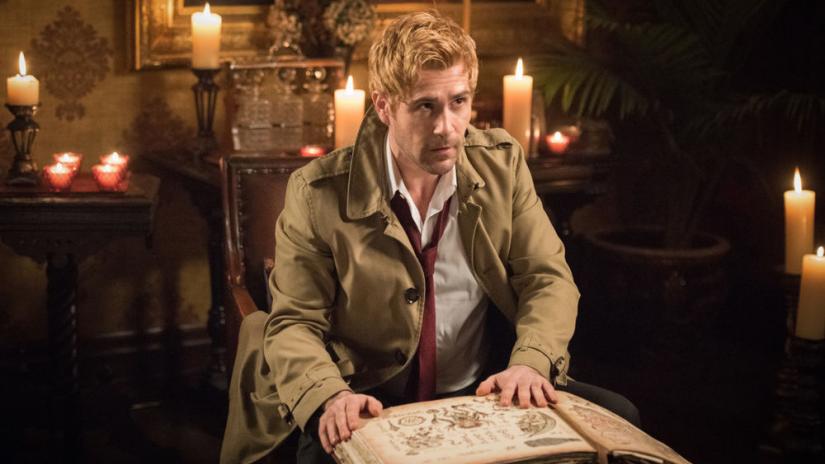 There are certain characters in DC's canon which give a clear indication that unlike Marvel, DC has always had a penchant for exploiting the darker aspects of the superhero genre. And being Detective Comics in the first place, many superheroes in their repertoire are originally detectives, albeit treading supernatural grounds.
John Constantine is one such character who is a hard-drinking, heavy-smoking occult detective with a mission to cleanse the earth of a supernatural phenomenon called the 'Rising Darkness.' 'Constantine,' as a series failed to manage to make much of a dent among the NBC audience and was canceled after the first season. However, the character John Constantine became a major hit and Matt Ryan reprised the role in the 'Arrowverse' shows that followed.
3. Jessica Jones (2015 – 2019)
Barring 'Supergirl', Jessica Jones is the only other female superhero who boasts of a series of her own. Besides both being superheroes, the two women and their respective shows have as much in common between them as do Harry Potter and Philip Marlowe. Jessica Jones has a thematically dark premise that features broken characters who struggle to tame their inner demons and cope-up with the hostile external world which never trades fair with them.
Mental illness and coping mechanisms become a very important aspect of this neo-noir series. Krysten Ritter shows enough screen presence to carry the show on her shoulders alone. It is high time she's given opportunities to shine on the silver screen as well!
Read More: TV Shows Like Jessica Jones
2. Krypton (2018 – )
Krypton, as we are well-versed by now, is the home planet of Superman and Supergirl. Located in a galaxy far far away, Krypton's contact with Earth began when Kal-El first landed on the planet on a spaceship. Syfy has taken a very bold decision to dig deep into the unexplored history of Kryton. In doing so, they have created a series around the life and adventures of Kal-El's grandfather, Seg-El.
The story is set in a period of Kryptonian history when The House Oof El has been ostracized by other families after a prediction of Seg-El's grandfather about Krypton's future. When this very prediction comes true, it falls upon Seg-El to protect the planet from an otherwise guaranteed destruction. 'Krypton' begins its story with an interesting premise, but does not manage to hold the entire thing together in the first season. Season 2 does well in terms of story, build-up, and resolution.
Read More: TV Shows Like Krypton
1. Stitchers (2015 – 2017)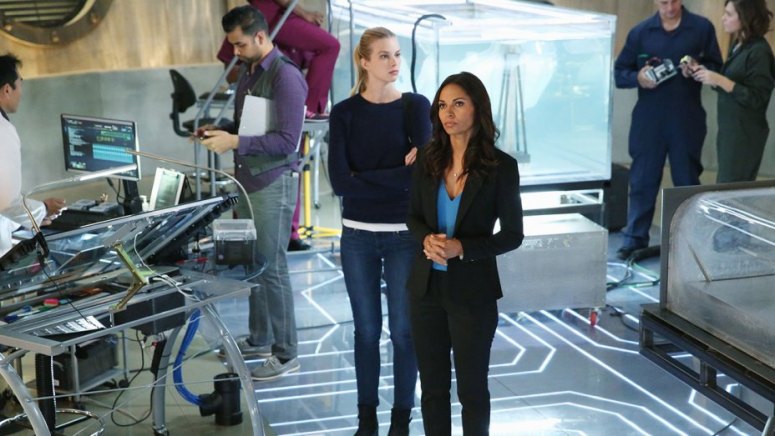 Not a superhero show by any means, 'Stitchers' finds its place on this list because the leading character, Kirsten Clark, is a de facto superhero in her own rights with unmatched bravery. Add to this a special ability of being able to be stitched within the memories of deceased individuals, Kirsten does come across as a compelling character.
Along with a few other colleagues such a neuroscientist, a bioelectrical engineer and a former CIA-licensed killer, Kirsten has been instrumental in solving a number of murder cases. Watch the series for its interesting buildup, but remember critical consensus for 'Stitchers' has not been that overwhelming.
Read More: TV Shows Like Siren